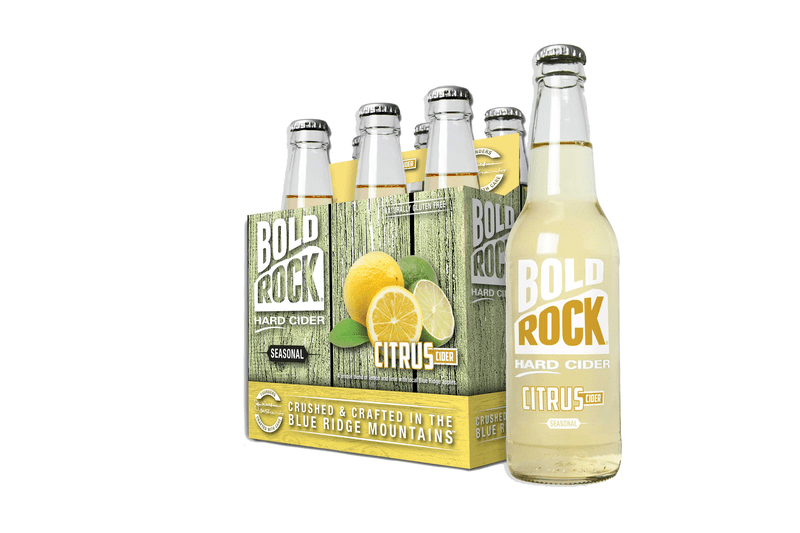 Bold Rock Hard Cider will soon be introducing their first seasonal cider of 2017—Citrus Cider.
Set to be released on January 21, this citrus-kissed hard cider features local Granny Smith apples and juice from freshly-squeezed lemons and limes. Citrus Cider is a slightly tart and off-dry apple cider with the additions of these citrus fruits, giving off a fresh-squeezed lemonade vibe.
To celebrate the newest release on January 21, both the Nellysford, Virginia and Mills River, North Carolina locations will host daylong release parties. After that time, cider lovers will be able to find this new cider at Bold Rock distribution locations, spanning the Mid Atlantic region, from Pennsylvania to Georgia.