C Squared Ciders is coming to Minnesota!
The Denver, Colo.-based independent craft cidery announced the expansion of its distributional reach to the North Star State starting on Monday, September 11.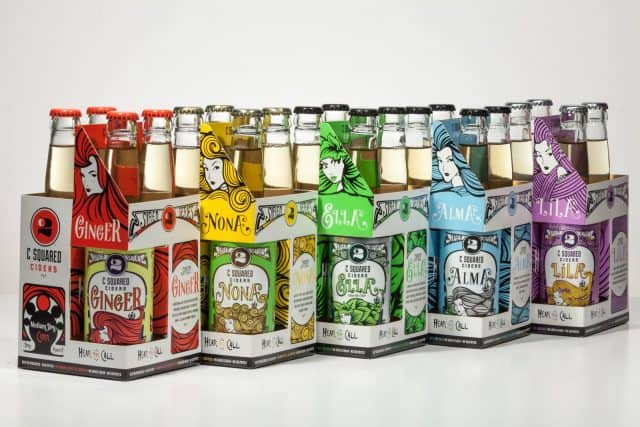 "We've grown rapidly over the past two years, and now have the capacity to send our ciders to the good people of Minnesota," says co-owner and head cider maker C. Andy Brown.
C Squared Ciders began producing cider in July 2015, and until now has only been available in Colorado.
C Squared Ciders has partnered with St. Paul-based Artisan Beer Company to distribute the award-winning Siren Series brands at local liquor stores and restaurants throughout Minnesota. The cider will be sold in bottles and will also be available on draft.
Artisan Beer Company's reputation for dedication to sales and distribution of high-quality craft beer and cider in Minnesota is what led to the partnership between the two companies.
The Siren Series includes five cider varieties: Lila, Ella, Ginger, Alma and Nona. Nona is the off-dry, Alma is the semisweet with rich floral apple blossom aromas, Ginger is the medium-dry infused with fresh organic ginger, Ella is the medium-dry India Pale Cider with Ella and Azacca hops and Lila is the off-dry infused with Colorado lavender, local honey, juniper berries and rose hips.
C Squared Ciders prides itself on using 100% U.S.-grown, non-GMO apple juice in every fermentation. The cider its produces is naturally gluten-free, with no added white sugar, sulphites or preservatives.
Artisan will be unveiling C Squared Ciders' Siren Series brands to the public at the 17th Annual Autumn Brew Review festival on Saturday, September 16, at the historic Grain Belt Brewery complex in Northeast Minneapolis. The event will feature 140+ craft beverage producers, as well as food vendors and live music.
"We have strong ties to the craft beverage scene in the Midwest, and Minnesota has a fantastic craft cider culture that we are excited to be a part of," says C Squared sales manager Eric Hatlestad.