The cider maker's vision is much of what makes a well-crafted cider, but with a cider that's been aged or fermented in a barrel, a good vision is only part of the equation. By putting cider in a barrel, the cider maker inevitably gives up a certain amount of control over the process.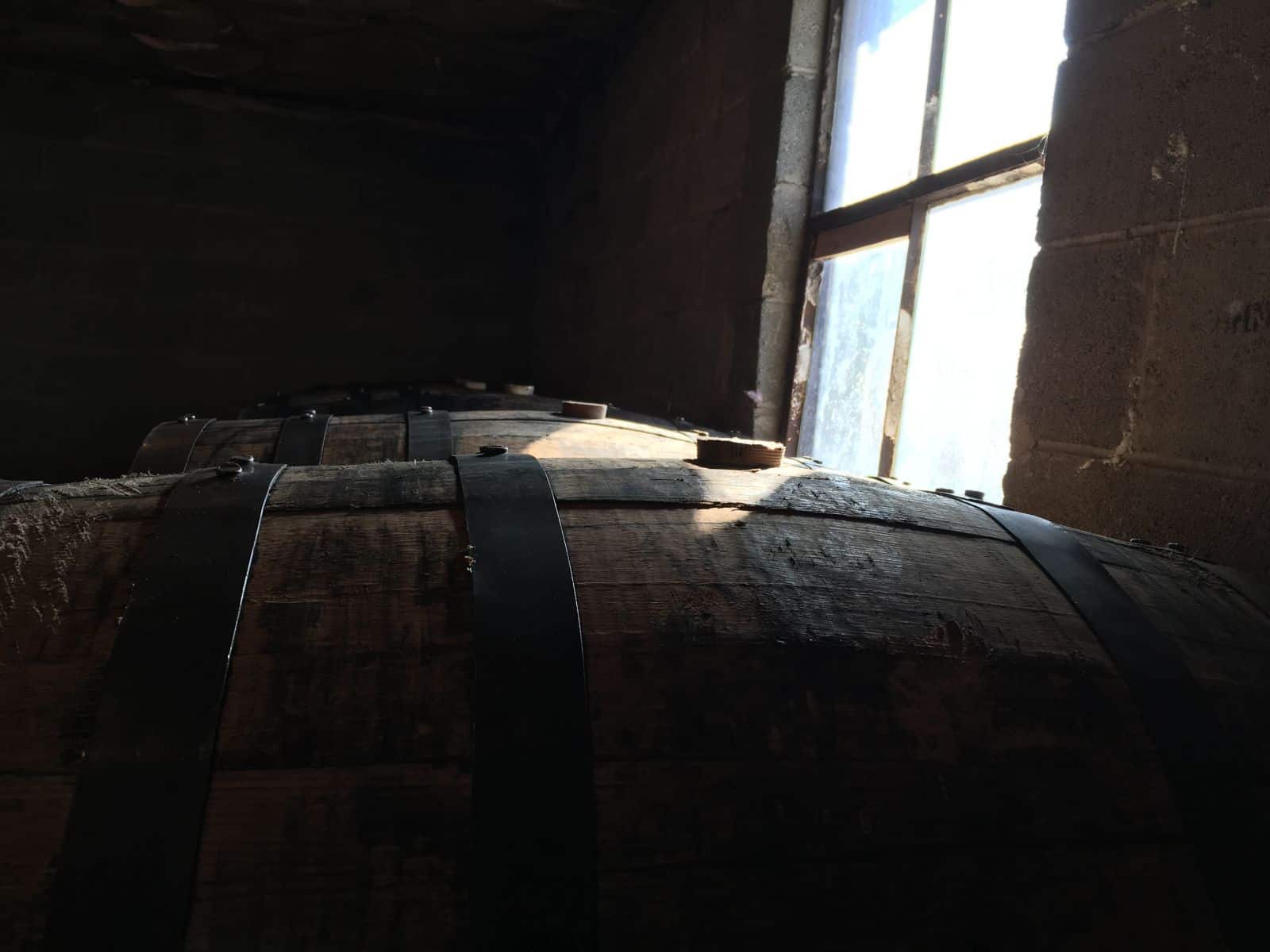 Take away those jacketed fermentation tanks and glycol-chilled cider. Throw into the equation a whole host of microorganisms and bacteria, both good and bad, living in the wood. It's a scary proposition for some, but an exciting challenge for others.
Can cider makers use that lack of control to their advantage? Can barrel aging ever grow into more than a niche market? We checked in with the cider makers at four American cideries—Big Hill Ciderworks in Pennsylvania, Stem Ciders in Colorado, Shacksbury in Vermont and Reverend Nat's Hard Cider in Oregon—to answer those questions and to see what their philosophy is on barrel aging.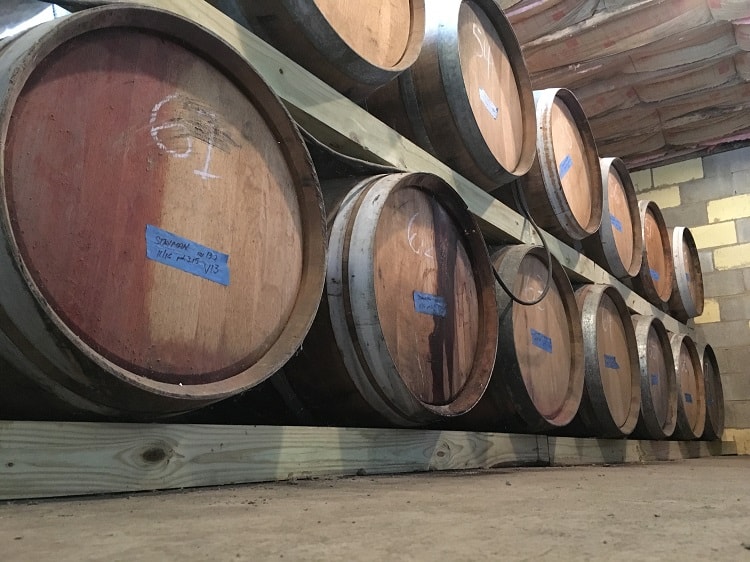 Troy Lehman, the cofounder and head cider maker at Big Hill Ciderworks, is always trying to find the right balance for his barrel-aged ciders. Over the years, Lehman has found that the most effective way to establish some control and truly execute his vision is by blending cider together.
"Anything we're trying to make that has some complexity, usually a certain percentage of it is barrel aged," said Lehman.
What that means is he'll take cider from different barrels and fermentation vessels and combine them to get the results he wants.
"Every barrel is different, and some barrels that have the same cider in it turn out completely different," said Lehman.
The cider Lehman works with is truly unique to Big Hill and Adams County, Pennsylvania. Every apple that goes into its cider is grown on its farm. Big Hill runs its own press and ferments the juice using the yeast that's on the skin of the fruit.
"At this point, it's almost like a Solera method of doing things," said Lehman. "Because you're blending what's left over from last year with what's coming in this year."
Although Big Hill's cider is fermented using traditional methods, Lehman's cider-making skills truly shine when he's experimenting. For instance, he recently blended wild fermented strawberries and a touch of dandelion root with his barrel-aged cider. He thinks it's his best cider yet.
How did he learn?
"It's a lot of trial and error," said Lehman. "You can read so many books, but it's all a matter of finding your own style."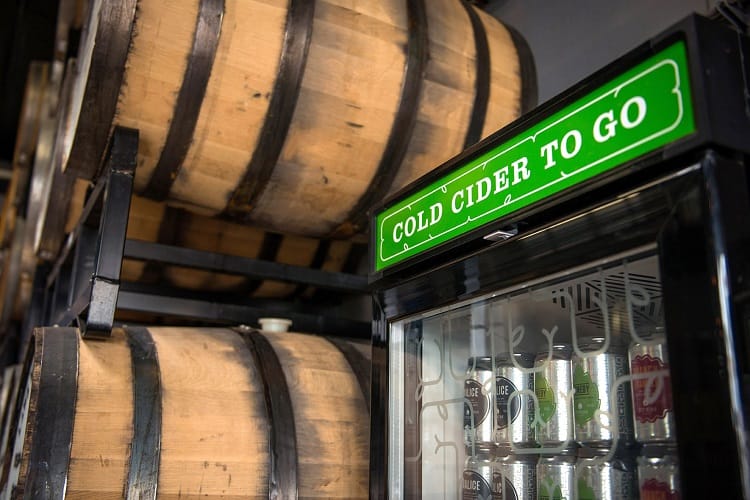 Six years ago, Ian Capps, the head cider maker at Stem Ciders, was a distiller at Stranahan's Colorado Whiskey. A few years later, Capps became a brewer, taking a position running Epic Brewing's large-scale brewhouse. Two years ago, he got a call from Eric Foster, Stem Ciders' cofounder. Never one to pass up an interesting opportunity, Capps dove headfirst into cider making.
Stem recently released a whiskey barrel-aged cider called Banjo. And it regularly produces Le Chêne, a red zinfandel barrel-aged cider.
When making Banjo, Capps said, "We try and get the freshest, wettest whiskey barrels we can from a local distillery in Denver. We fill them with cider and let them age for eight months to a year."
His approach to Le Chêne is a little different.
"We look for a little malolactic fermentation, so convert the malic acid into lactic acid to get a better mouthfeel," said Capps. "So it's more than just pulling the flavor out of the barrel."
Capps mainly combats the variabilities that come with barrel aging with near-constant monitoring and tasting.
"You don't have any temperature control," he explained. "And you can't control what kind of bugs are already in the barrel."
In addition to Banjo and Le Chêne, Capps has the freedom to experiment with barrel aging and fermentation.
"The whole fun of it is to try weird stuff," he said.
Recently, one of those weird experiments involved isolating brettanomyces from an overripe pineapple and pitching that yeast into cider in old Le Chêne barrels. He has no idea if it will work, but that's all part of the fun.
For his part, Capps sees barrel aging as a growing industry.
"I don't think a whole lot of cideries are dedicated to barrel aging right now," he said. "I think that's going to change."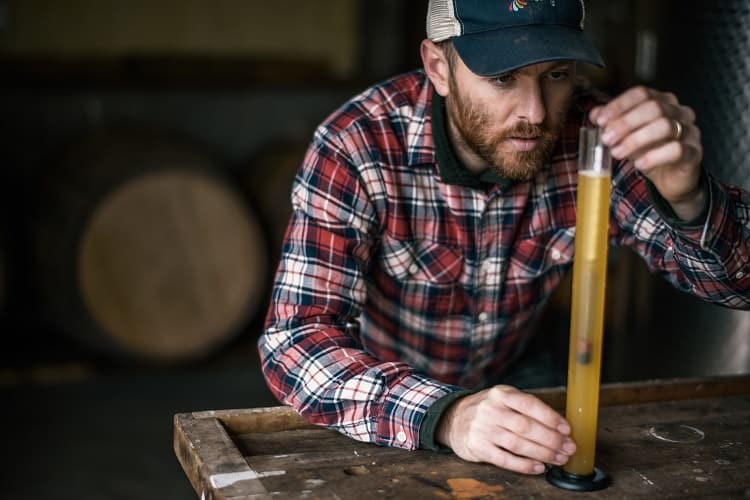 Colin Davis, the co-founder and head cider maker at Shacksbury, wasn't always a fan of barrel-aged ciders.
"My opinion was that it masked the apple flavor," he said. "And there were enough other interesting variables to play with that I didn't have any interest in barrel aging."
But two years ago, he got a few rye whiskey barrels from WhistlePig Whiskey and decided to give it a go. After aging cider in the barrels, Davis blended the cider down so the whiskey component was more subtle. What he found was a nice spiciness that complemented the cider.
Davis has also experimented with fermenting in neutral barrels.
"Over the past couple years, we've been toying with the idea of Solera or having a culture that keeps going," said Davis. "What we've experienced, particularly with the wild fermentations, is that they happen slower and cooler and they work better, with the flavors developing better over time."
There a few factors that have led those wild, barrel-fermented ciders to become among Davis' favorites. He speculates that unsprayed apples have a healthier and more balanced microbiology. Then there's the balance of tannins and acidity that prevent things from "getting out of whack." Finally, he believes that the micro doses of oxygen, due to the porousness of the barrel, play an important role.
Even though Davis has become a big proponent of barrel-aged ciders, the majority of cider Shacksbury sells is not barrel aged. He estimates that out of the 120 barrels Shacksbury has, one-third are undergoing in-barrel fermentation, and the rest are aging to extract flavor from the barrel.
Davis is open to doing more barrel-aged ciders, but at this point, he's waiting for the market to catch up.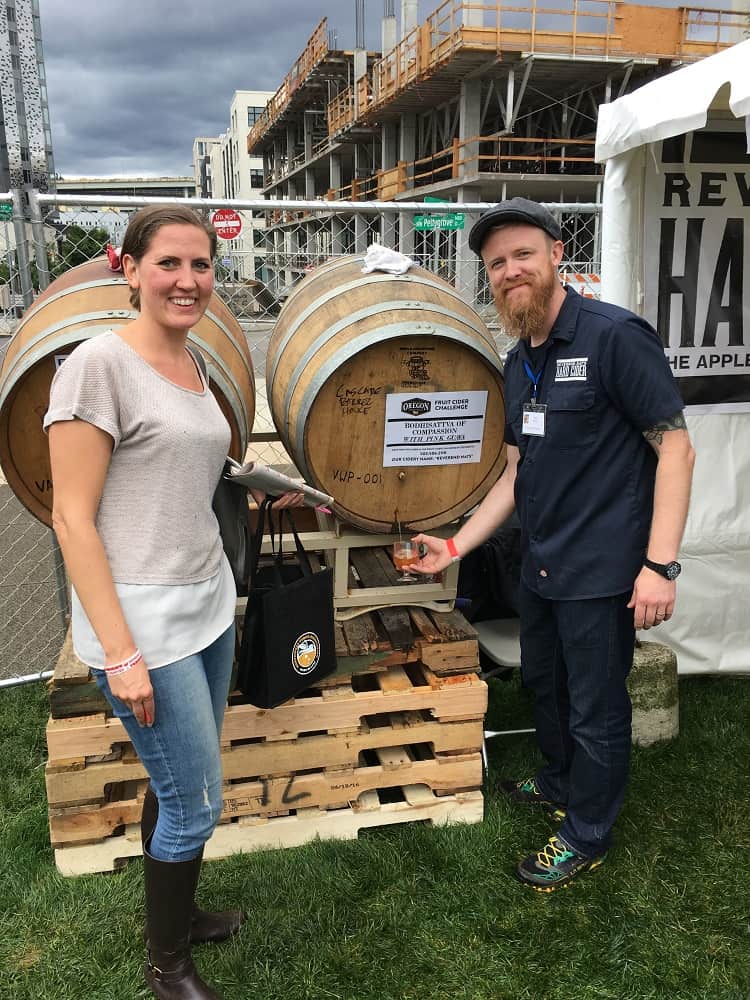 The good Reverend Nat West is a cider maker with a clear vision, and one who likes to exert control over every aspect of the cider-making process. For that reason, he explained, he doesn't do any fermentation in barrels.
"It's mostly because I'm assembling something," he said. "Putting fresh cider in the barrel, you don't really know what you're going to get. And it's less an expression of my intentions and more an expression of the barrel, or luck, or God or the weather."
What he's mainly interested in is soaking up the flavor of whatever was in the barrel previously, be it bourbon, rye, wine or beer.
"It's very fun to challenge yourself to see what you can make, and see what the interplay between wood and time is going to do to your creation," said West.
Because of the interesting character the barrel can add to a cider, a large number of Reverend Nat's releases end up in a barrel. West estimates it might be 30 percent of its total number of ciders in a given year. But as a percentage of total liquid, it's just one or two percent.
Although West thinks barrel-aged ciders could become more prevalent, he sees it remaining a niche market for a few reasons.
"Barrel aging is definitely a nerdy thing," said West, who noted that he also sees himself as a nerd. On the weekend or during special occasions, West loves a challenging barrel-aged cider or beer. But during the week, it's just not what he wants to drink.
Then there's the price aspect.
"Barrel aging has to be expensive because of the cost of the barrel, plus the time and the real estate it takes up," said West. "And there's always more loss in a barrel."
At this time, West only makes barrel-aged ciders with his palate in mind, and that's a good thing. Without that, we may never see such an inventive cider like Wooden Hellfire, a 16% cider that can best be described as a bourbon barrel-aged port. Using only apples and no other ingredients, West reduces the cider by boiling it for 18 hours, then ferments and ages it in bourbon barrels for a year.
West, always thinking outside the box, encourages other cider makers not to look to Europe or other countries for inspiration.
"We have a huge amount of inspiration right here in America with our beer and our food and our spirits, and even our own cider history," said West.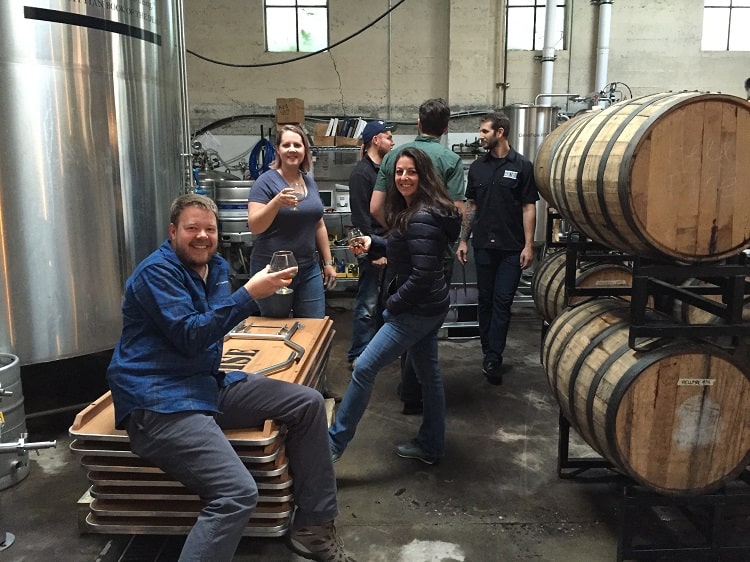 As the cider industry grows, it's likely that cider drinkers will continue to search for more interesting and unique cider styles. Barrel aging and fermentation is one way a cider maker can challenge the palate and the expectations of cider drinkers. Despite the lack of control, barrel-aged cider can give cider makers a way to express their creativity. And more creativity is certainly a good way to grow the industry as a whole.
What are your favorite barrel-aged or fermented ciders? Let us know in the comments! And for more on barrel aging, check out this Q&A with Virtue Cider's Seth Boeve.
Stem Ciders tasting room photo: Stem Ciders
Shacksbury Ciders photo: Michael Tallman
Reverend Nat's photo: Reverend Nat's Hard Cider