We want to extend a hearty congratulations to the nine awesome folks who have recently passed the Certified Pommelier™ exam! The American Cider Association (ACA) held the second exam of 2022 on June 20 in Seattle, Washington at Seattle Cider Co. and the newly certified cohort includes:
Just a quick brush-up on the ins and outs of this certification:
The ACA established the Certified Cider Professional (CCP) program in 2017 to provide a way for food and alcohol industry professionals to expand and prove their cider knowledge. The idea is that this is similar to the Cicerone program in beer and earning sommelier certifications in wine. The program has evolved over the past few years to include an online exam for Level 1, as well as a second, more advanced level which is the Certified Pommelier™ test.  This test, which is only available in-person, covers more in depth on cider knowledge and encourages cider professionals to think critically while demonstrating a higher understanding of the elements of cider. Study resources are provided by the ACA in advance, and then the test itself consists of five types of questions: short answer, fill in the blank, matching, essay and blind sensory (based on tasting).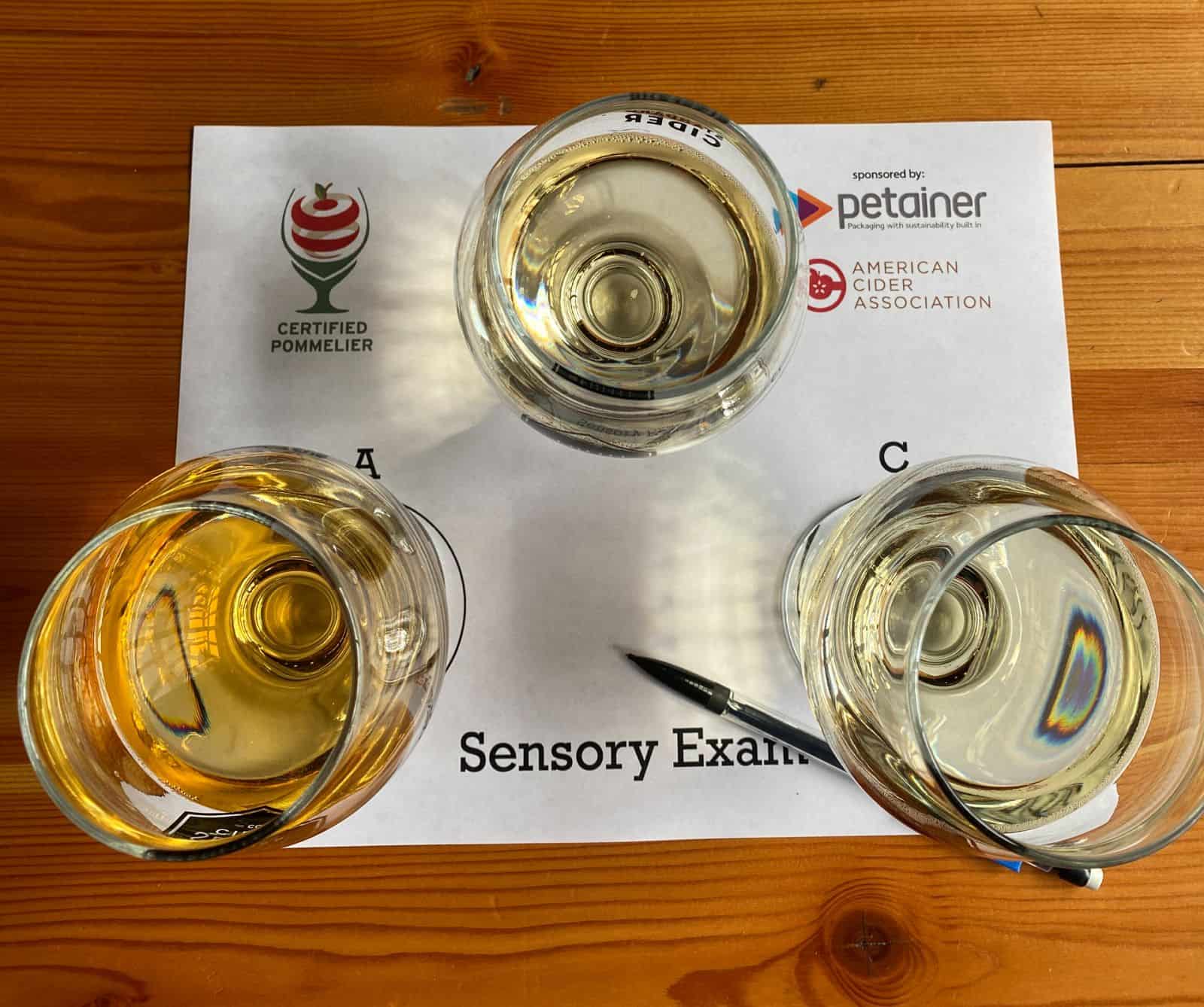 "The Certified Pommelier™ exam is designed to be challenging, " says Michelle McGrath, Executive Director of the ACA. "However, accessibility remains important. We're rolling out more and more study aids in 2022, with a book on the horizon."
The next Certified Pommelier™ exam is planned for August 18, 2022 in Walden, New York at the Angry Orchard Innovation Cider House. This will be your last chance to take the test before CiderCon®, which is taking place in February 2023 in Chicago, Illinois.
If you have any questions about the Level 1 Certified Cider Professional test or the Certified Pommelier™ exam, reach out to the ACA's Cider Education Outreach Manager, Jennie Dorsey (she's super nice!). You can learn more and register for the New York exam on the ACA website.