This cider guide was written for Cider Culture by contributor Alexsis Cassady, a Certified Pommelier based in Portland, Oregon, and the person behind the Cider Minded Instagram account and blog.
Welcome to Portland! Ready to get your cider on? CiderCon 2024 is just around the corner, occurring from January 16-19, 2024. Whether this is the first time you're stepping off the plane in PDX, or if you've visited before, this guide is here to help you explore the vibrant local Portland cider scene (and perhaps determine if you need a rental car!).
Portland is nestled within the Willamette Valley in Oregon. Classically renowned for wine and beer, the number of cideries in the Willamette Valley are on rise. Many breweries and wineries are also venturing to make their own ciders, as well.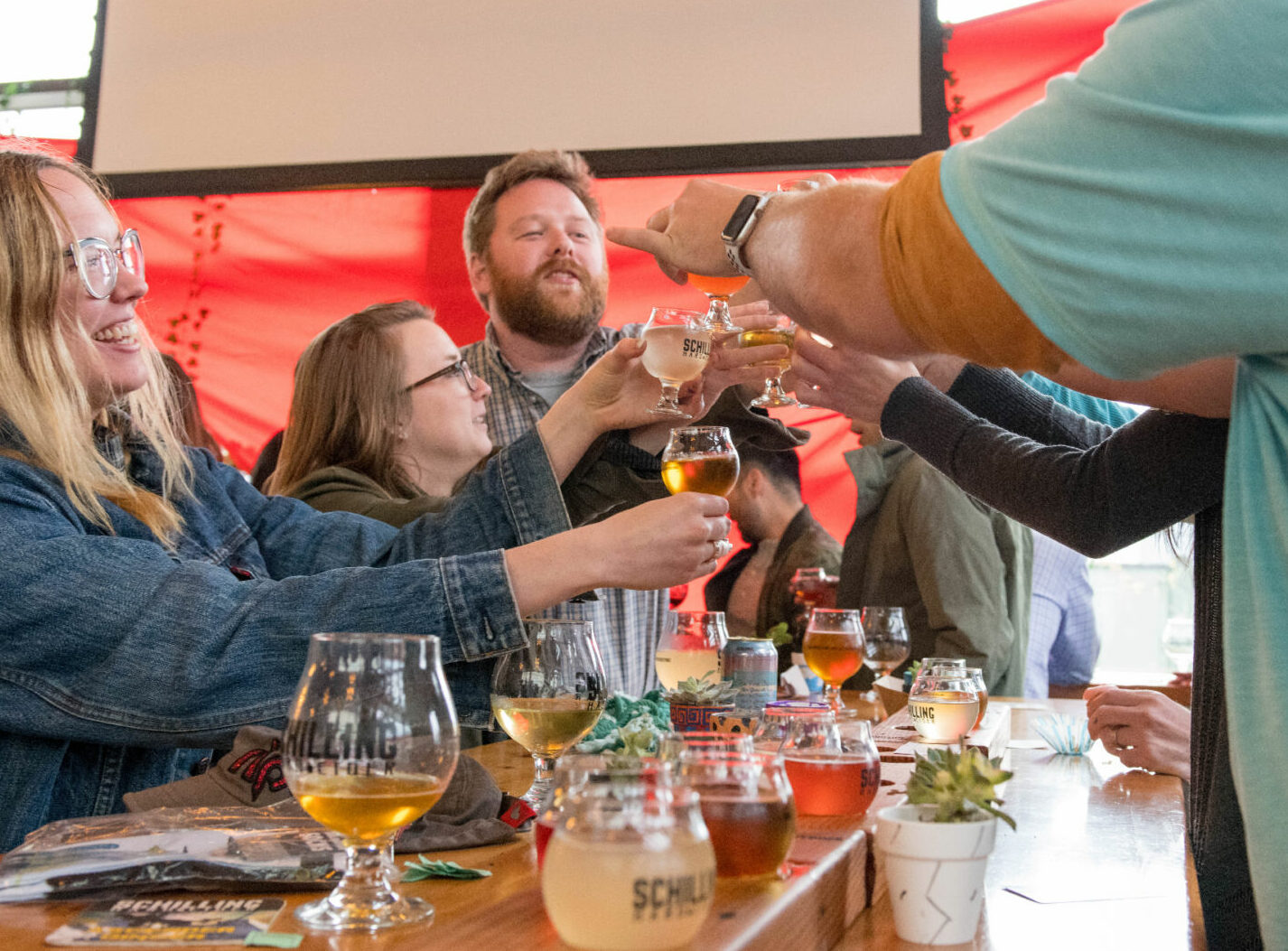 You'll find ciders inspired by the French, English, Welsh, German and Spanish traditions, as well as modern ciders making the most of the wide variety of apples grown in the Pacific Northwest.
As a resident of Portland and an avid cider fan I've put together this list to help you plan an amazing experience visiting Portland and its plethora of cideries. And, a friendly tip from a local: Leave your umbrella at home, as carrying an umbrella is a sure sign you're not local. Instead, bring your best rain jacket, and get ready for a great time.
Portland Cideries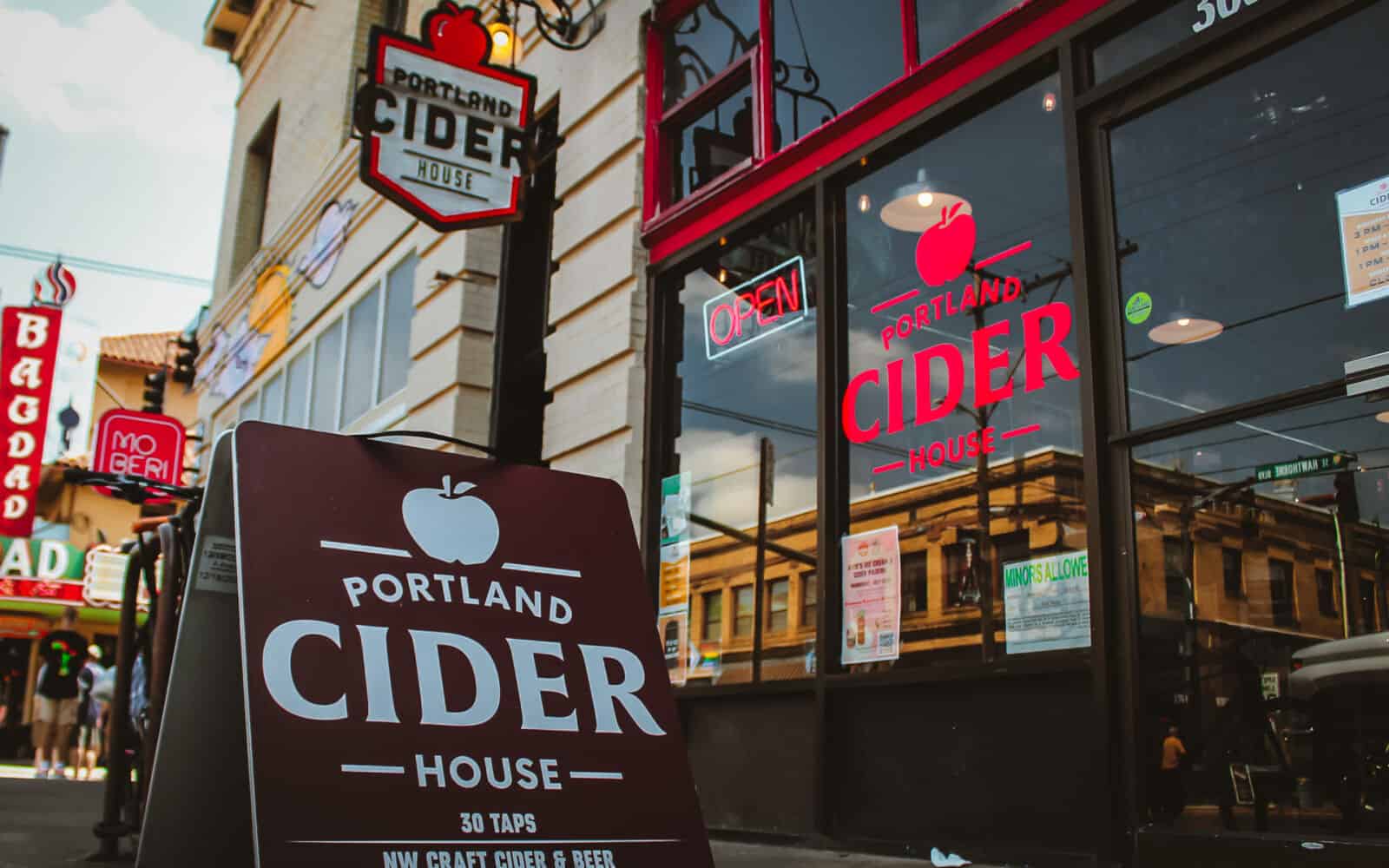 With Portland in the name and three locations across Portland proper, it's no surprise that the local community drives Portland Cider Company. Local collaborations include hot sauce brands, tea makers, and community apple drives that create its annual Community Cider, which raise money for Partners for a Hunger-Free Oregon. Portland Cider Co. continues to innovate their branding and restaurant locations to create
spaces for people to come together.
8925 SE Jannsen Rd., Clackamas, OR; (503) 744-4213; 3638 SE Hawthorne Blvd., Portland, OR;  (971) 888-5054; 4005 SW Orbit St., Beaverton, OR; (503) 626-6246.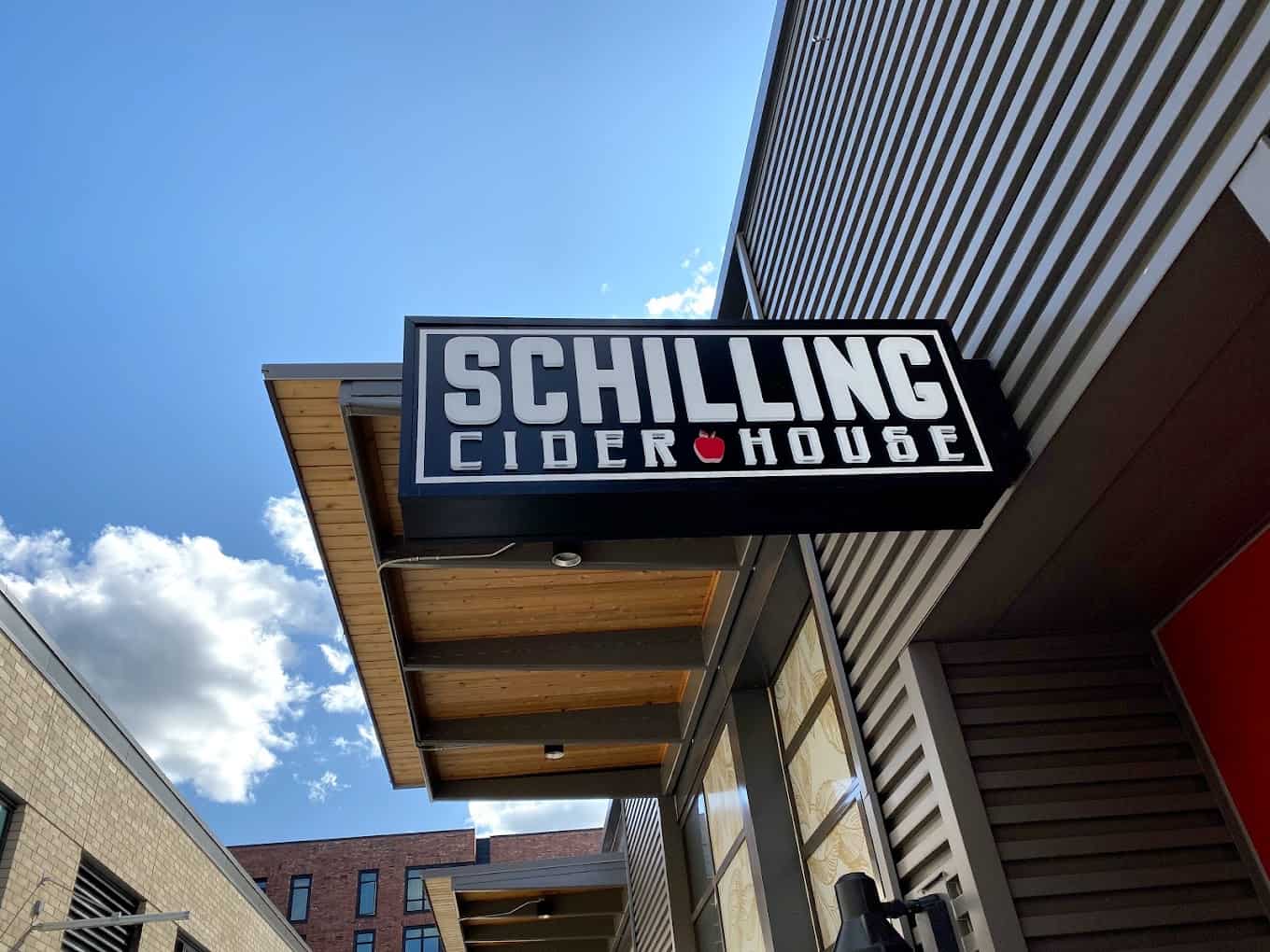 The Schilling Portland Cider House has the country's largest selection of draft ciders, boasting 50 ciders to choose from, along with a completely gluten-free menu, and spacious tables to gather around. The Portland Cider House pours Schilling Ciders, local Pacific Northwest ciders and the occasional global cider. Order a flight to enjoy as much of the menu as possible or, if you time it just right, indulge in its summertime slushie or wintertime mulled Chaider.
930 SE 10th Ave., Portland, OR; (971) 352-6109.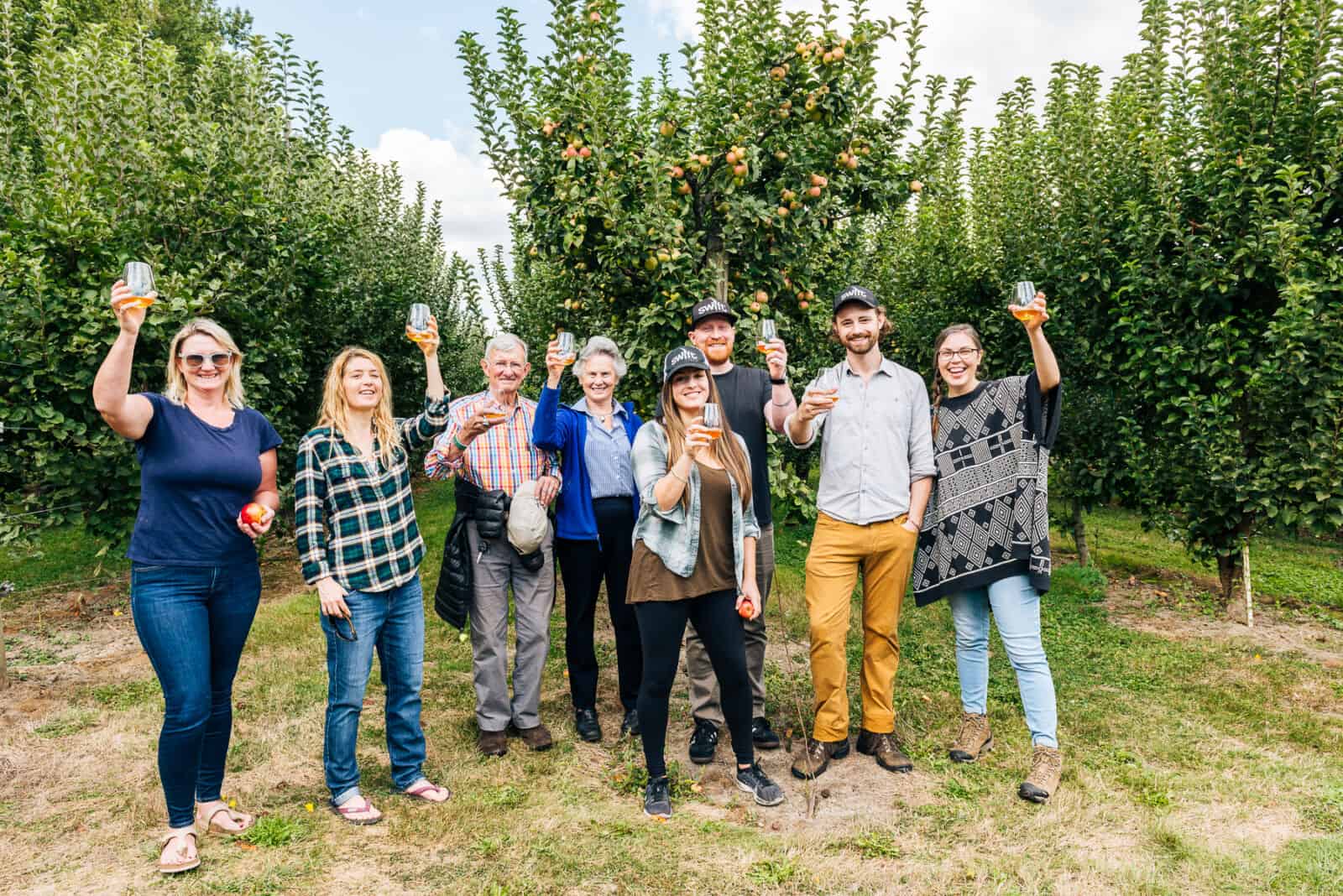 Founded by two friends in 2015, the name of this cidery highlights Portland's favorite bird: the Swift. Swift Cider is known for its wide variety of ciders, including both traditional and unconventional options. You can always find a unique beverage to try, such as gummy bear cider and pickle cider, and rumor has it that it was one of the earlier brands to embrace hopped cider. 
100 NE Farragut St UNIT 101, Portland, OR; (503) 719-3402.
This brewery turned part-time cidery has three locations: two in Portland and one in Hood River. Interested in sustainable brewing and cider practices? Look no further. Its production facility flaunts 25,000 square feet of solar panels, and is pioneering a refillable bottle concept in Oregon. This year, Double Mountain opened its newest location in Portland's Overlook neighborhood. While you're there, take a walk over to any Greeley Avenue park for great views of Portland's Fremont Bridge.
700 N. Killingsworth St., Portland, OR; (503) 206-4405; 4336 SE Woodstock Blvd., Portland, OR; (503) 206-5495; 8 4th St., Hood River, OR; (541) 387-0042.
Portland Cider Bars
This hideaway in the Pearl is my favorite spot to begin an evening downtown. Surrounded by breweries, restaurants and shops — including the famous Powell's Books — this cider taproom is in a pedestrian-friendly neighborhood. Inside, the menu sports a rotating menu of 32 ciders from across the US. Grab a board game, pick your flight (or pint) and stick around a while.
1230 NW Hoyt St., Portland, OR; (503) 765-5655.
This is indeed the place to be for cider lovers. Half taproom, half bottle room, The Place is where cider enthusiasts gather and where cider makers host launches and exhibit new ciders. With an eclectic collection of ciders from around the globe, you can find many unique and hard-to-source brands here. The Place is like a second home, featuring cozy furniture, plenty of indoor plants, and people passionate about cider.

1212-D SE Powell Blvd., Portland, OR; (971) 415-0770.
Portland Suburbs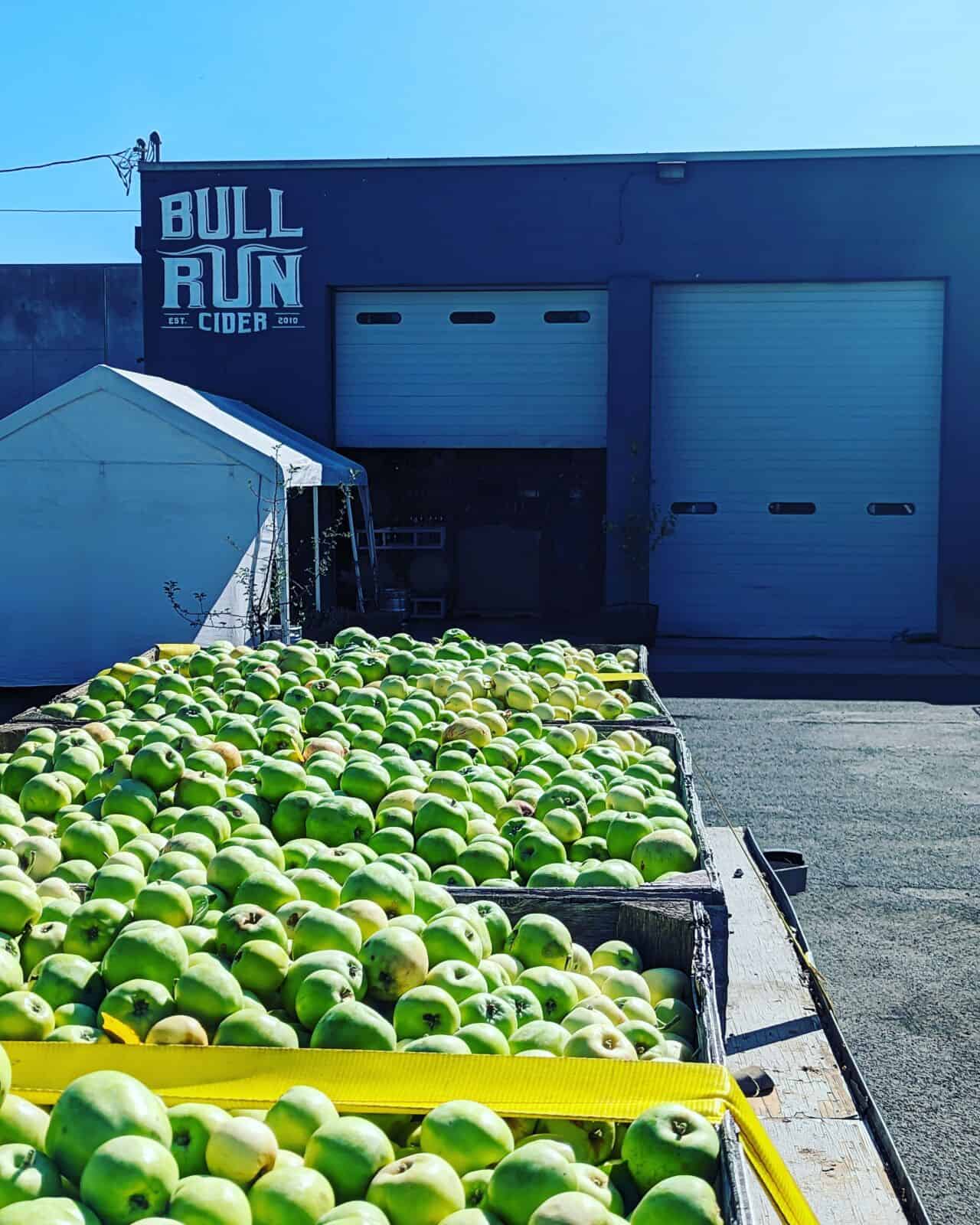 Located in Forest Grove, you can find these two cider brands, with distinctively different styles, under one roof! Bull Run Cider, named for the Bull Run Watershed, where the cidery's orchard is planted, creates ciders with a mission of being pristine, pure and wild. Meanwhile, Seven Seeds Seidr embraces Welsh lore and makes cider in a traditional Welsh style.
2225 Cedar St., Forest Grove, OR; (301) 785-4742.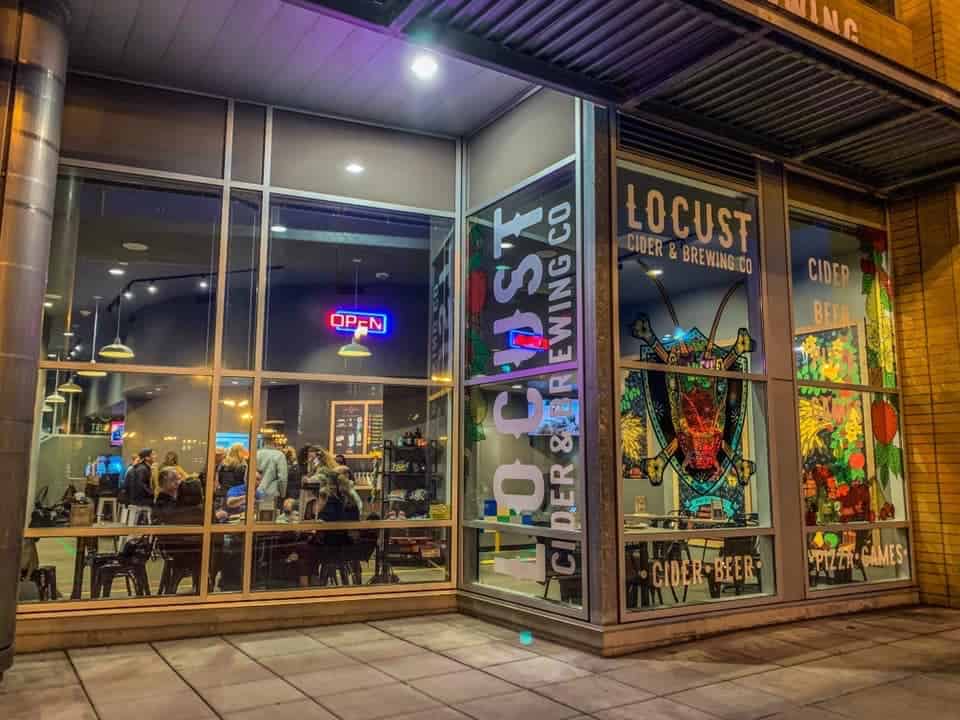 It's just a quick hop over the Columbia River to Vancouver, Washington's downtown district for a taste of Locust Cider. Originating in Washington, Locust has now expanded to twelve Washington taprooms, as well as two in Colorado and one in Texas. This modern cidery aims to honor tradition while exploring new flavor combinations, such as smoked blueberry and date and brown sugar cider.
700 Washington St., Suite 103, Vancouver, WA; (360) 984-6963.
This hidden gem is one of the few in Portland's southern suburbs. Tucked away in the Ale & Cider House in the cozy neighborhood of West Linn, this venue is much larger than initially meets the eye. The front bar is a rustic pub, serving beers as well as ciders; continue through an unsuspecting hallway to find where the fermentation happens; then, continue on to discover another large, outdoorsy bar room.
1720 Willamette Falls Dr., West Linn, OR; (503) 305-6273.
Willing to Travel a Little Farther?
After 40 years of orchard experience at the Oregon Heritage Farms, this family-owned cidery was launched down the road on a new 19-acre plot of land. Its taproom opened in Fall 2022, and a building that was once a barn is now a beautiful cabin-feel taproom with views of rolling green hills. Oh, and did I mention there's a small train that runs through the property?
18055 SW Seiffert Rd., Sherwood, OR; (503) 746-5105.
This small cidery and winery in Yamhill County, Oregon (about an hour outside of Portland) is owned by Kim Hamblin and Dan Rinke, and is known for its natural cider, perry and wine made with foraged, organic and biodynamic fruit. Situated beside an epic mountain range, the all-outdoor tasting room at Art + Science offers incredible views and pours of the brand's innovative beverages, like co-ferments and pét-nats. The tasting room is only open during the summer and fall, but you can contact them to make an appointment during other times of the year.
22900 Pittman Rd., Sheridan, OR; (503) 560-0673.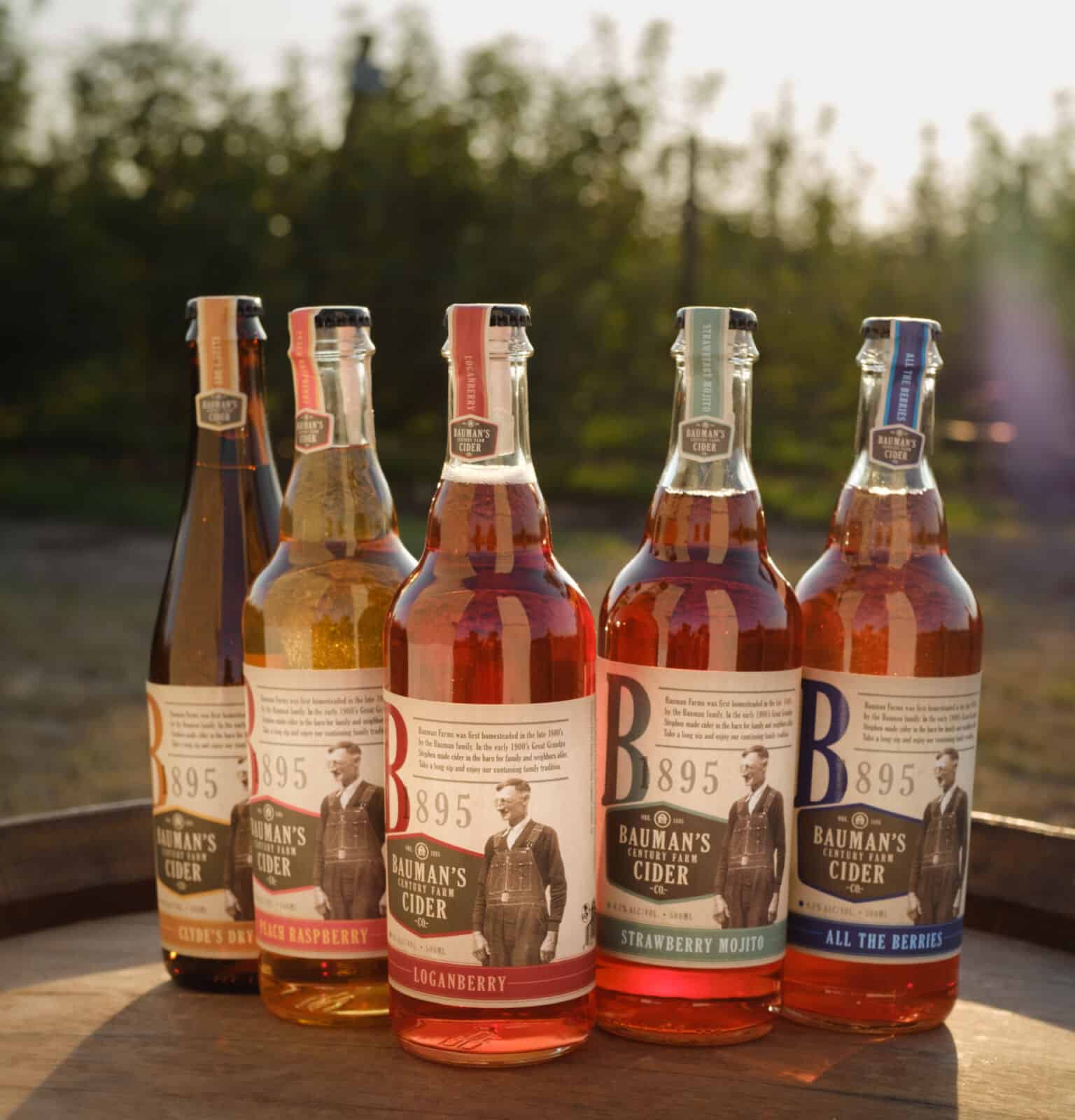 Chances are you know the name, but do you know Bauman Cider's origin story? Bauman's Century Farm was first homesteaded in 1895 and started producing cider in the early 1900s for family and friends. In 2016, fifth-generation farmer Christine Walter took the leap into cider production and founded Bauman's Cider Co., stringing together methods learned from both her family and those in modern cider making to create the brand as we know it today.
12989 Howell Prairie Rd. NE, Gervais, OR; (503) 502-0848.

This is a Pacific Northwest staple! McMenamins crafts its own cider, beer, wine and spirits at their Edgefield venue, and is beloved for creative menu items, like Cajun tots. The 74-acre venue was originally built in 1911 as a "county poor farm" and was later restored into a resort-style getaway, complete with a full music venue and golf course. Grab a drink and wander the property (or bring your golf clubs!) to see their gardens and unique restoration.
<2126 SW Halsey St., Troutdale, OR; (503) 669-8610.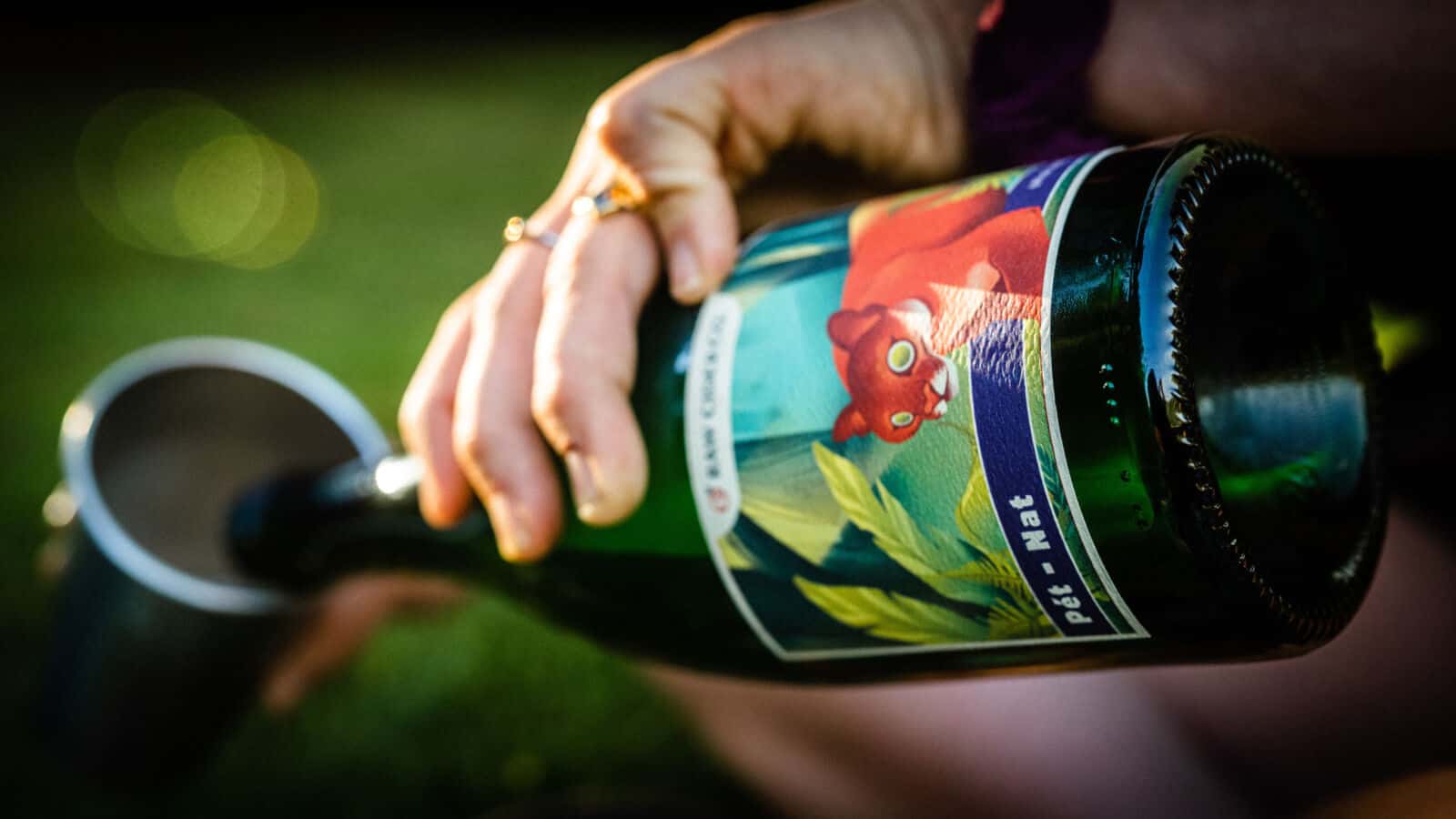 Released to market in June 2022, RAW Cider Company has quickly gained attention with its French-inspired contemporary style. Aiming to build a bridge between the cider and wine world, many practices used in the crafting of RAW Cider overlap with wine making. RAW Cider Company has been making the rounds at Pacific Northwest cider events, festivals and cheese pairing pop-ups throughout Portland. Its highly anticipated new taproom is expected to open in 2024.
17530 NE McDougall Rd., Dayton, OR; no phone.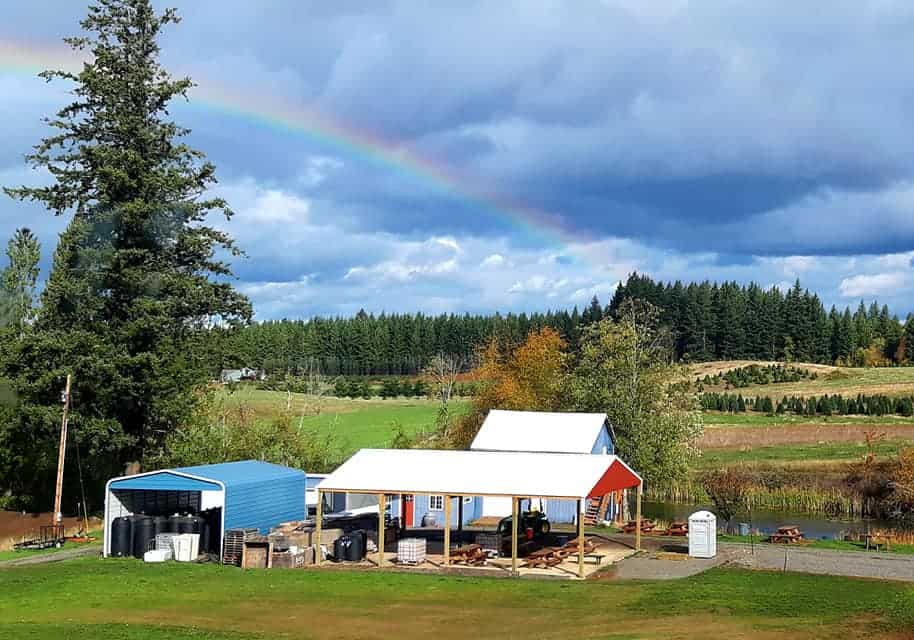 Two brothers-in-law, one from England and one from the States, came together to establish Stone Circle Cider. Named after Stonehenge, Stone Circle Cider honors the cider making methods of Southwest England, and grows traditional cider apples to exemplify English style cider. Its charming tasting room also hosts seasonal equinox and solstice events.
36797 SE Kemp Rd., Estacada, OR; (503) 826-7385.
Enjoy your cider adventures in Portland, Oregon and the surrounding areas!