In our monthly column, "Cider Loves Food," contributor Meredith Collins (blogger extraordinaire at Along Came a Cider) is looking at different cuisines and finding the perfect ciders to help take your meals to the next level.
There's never a bad time for tacos! In honor of National Taco Day (which, of course, makes me crave tacos even more than usual) I want to share some cider and Mexican-food pairings.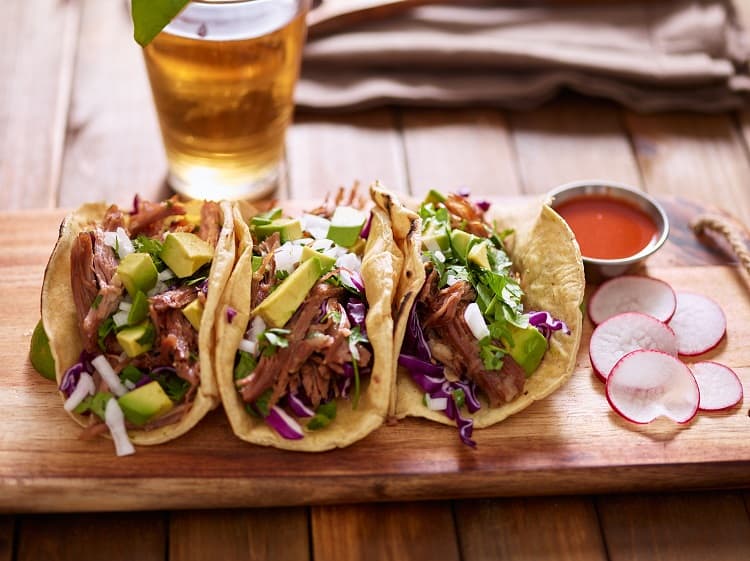 But, first, a disclaimer: I'm not from Latin America and a non-expert about Mexican food, but I love it. What I do bring to the table for this pairing discussion is knowledge of pairing principles and a familiarity with a wide range of ciders. If I'm getting something wrong, teach me (kindly, please) in the comments. I want to learn!
I've created pairings for a variety of Mexican dishes, describing the type of cider that would go well with a number of foods and giving a few examples that I definitely recommend. Tacos aren't the only way to invite cider to the table!
Appetizers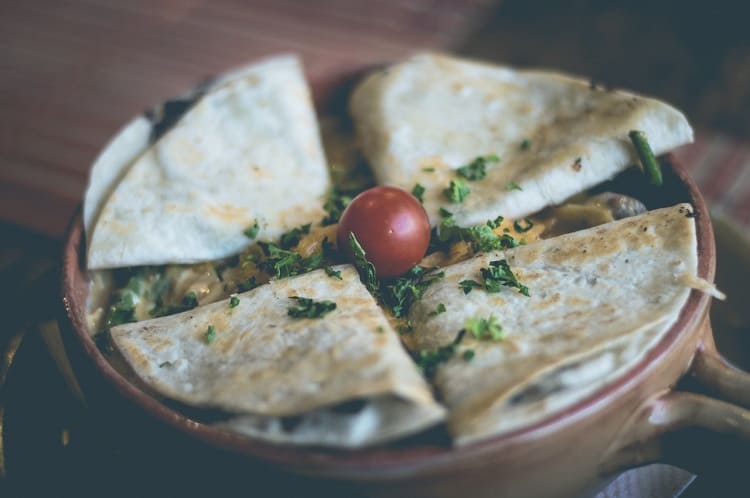 Even most picky eaters will try a cheese quesadilla, but if you think you've grown up too much for this classic appetizer, think again! I like to make a variation that has more heft and flavor, with the addition of roasted cauliflower and tomatillo salsa. Roasted cauliflower has to be one of the world's best team players, vegetable-wise. They really take a basic cheese quesadillas to another level. Once you add tomatillo salsa, you have all the excitement you need. That's why I like to pair these with a still tannic cider.
Eve's Cidery makes a beautiful one, the Albee Hill Cider Still & Dry. In this pairing, I like how the structural tannins contrast with super-gooey cheese and crispy, roasted cauliflower. The cider has just enough wild and rustic characteristics to keep this course riveting.
Tacos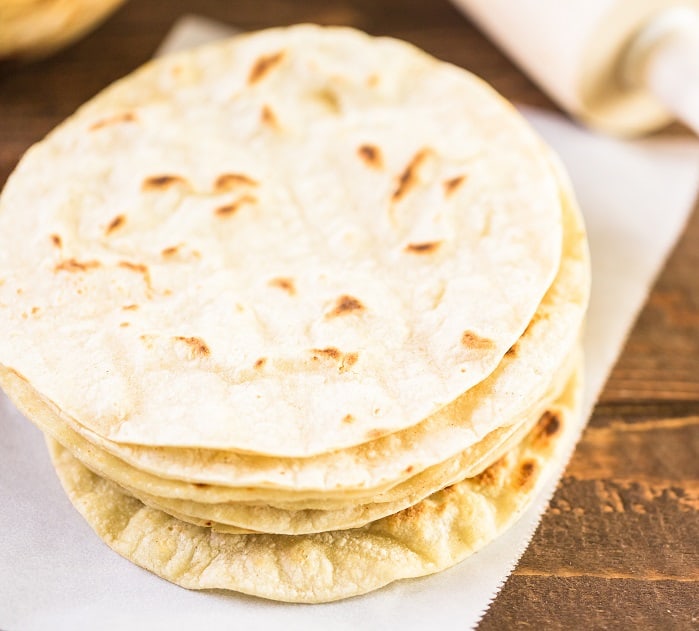 Thanks to "Taco Tuesdays," lots of people less familiar with Latin cuisines think about tacos first when they think of Mexican food. Indeed, tacos do go superbly well with cider. I had fried-avocado tacos for the first time about two years ago. They were topped with cotija cheese, finely sliced cabbage and a sprinkling of hot sauce. A little spice and crunch followed by some light fruity bubbles; it makes all the sense in the world.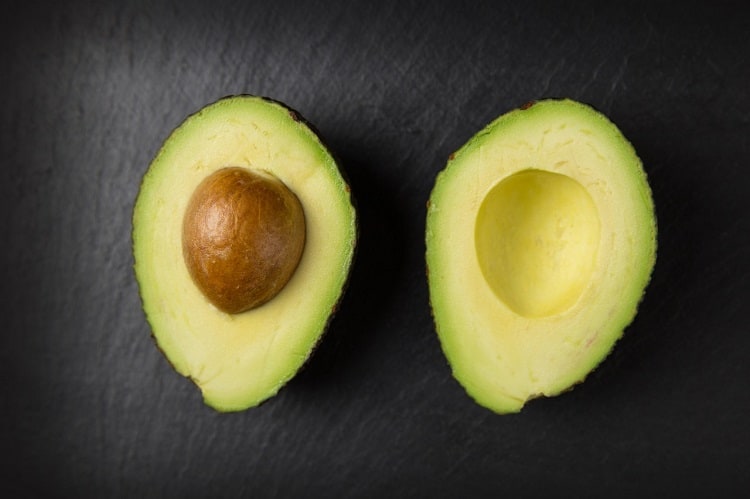 With my fried-avocado tacos I like a very sparkly semi-dry cider. One that works absolutely perfectly is Snowdrift Cider Cidermaker's Reserve 2014. This champagne-style cider has bubbles to spare and just enough sweetness to contrast both the spicy and creamy elements of the delightful tacos.
Sides
Beans are a workhorse in the kitchen, but my favorite beans of all time are cider-infused black beans. The credit isn't due to me — I'm playing off of food journalist and author Mark Bittman's beer-braised black beans. I heat the beans slowly on the stove with garlic and add chili powder, honey and cider. Because there are lots of other strong flavors, it's important to choose a bold cider that can stand up to them.
I prefer something barrel-aged, and recently I tried Old Hill Cider Cidermaker's Barrel, which I think fits the bill perfectly. The cider is rustic and dry with lots and lots of flavor, just perfect for this stellar side dish!
Main Event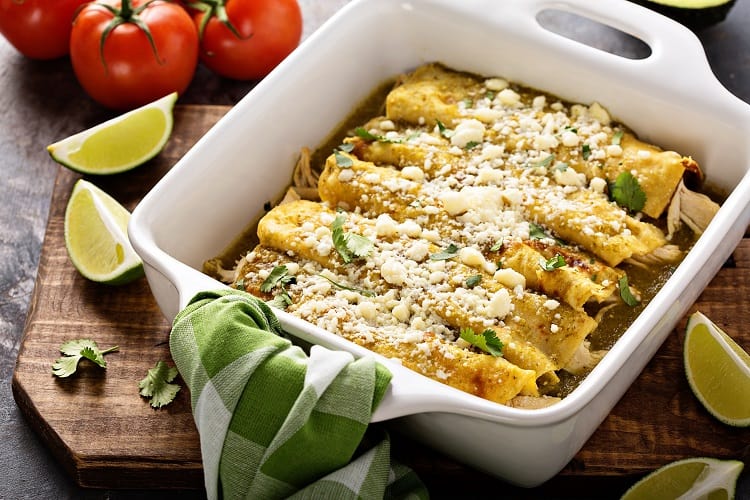 One food that's easier to make than it seems, and more impressive on the table than many, is a dish of enchiladas. Something about the rolled tortillas and endlessly variable fillings drenched in savory sauce is inherently satisfying. To make them as a rock-solid main dish, try enchiladas with hatch chiles and shredded chicken. For the perfect cider pairing, I like something with good fruity aromas (and just a bit of sweet to the smell) and plentiful acid.
One such pairing is Devoto Orchards Save the Gravenstein cider. It brings extremely fruity and pleasant acidity to the table and just enough sweetness to not be totally dry. The cider is light and lively, which you want with a saucy and full-bodied entree like enchiladas. Hatch chilis aren't too hot, but do have some earthy and almost buttery notes. The match is unstoppably good!
Dessert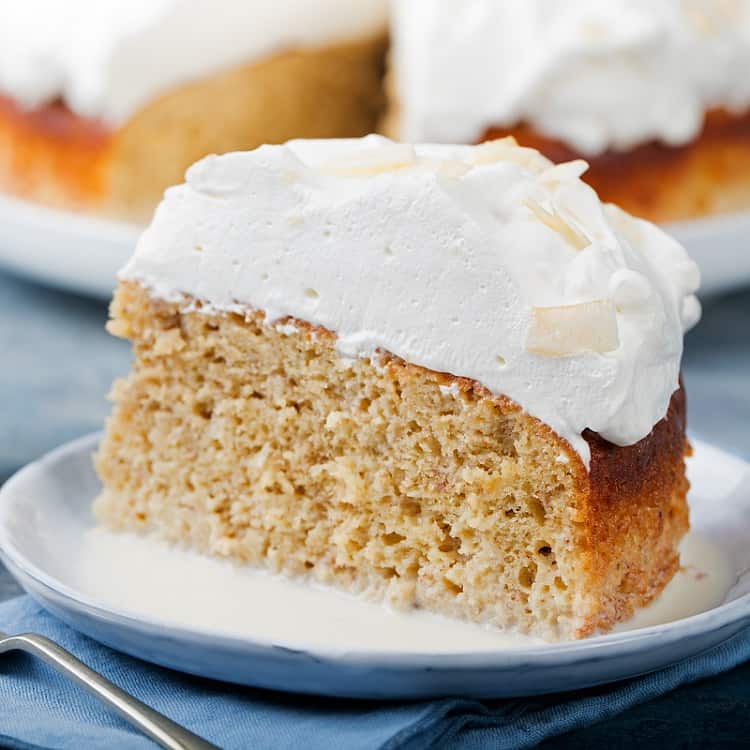 No meal is complete without dessert! I don't feel quite ready for the rest of the world until after I've had at least a little bite of something sweet. After a Mexican meal, I love a piece of tres leches cake. Somehow this particular dessert offers up cloud-like airiness with its fluffy whipped cream and dense rich sweetness from the three milks of its name. Try a berry cider with your tres leches cake. I know that Cider Riot! Never Give an Inch Oregon Blackberry Cider, with its radical tartness and zesty berry flavors, tastes awesome with this luscious cake.
Whatever Mexican and Latin dishes you try, I do hope you'll pair them with a cider or two. The pairing possibilities are myriad and delicious. Whether you like flaming-hot and spicy or something more smoky and sweet, cider loves Mexican food! Share your ideas in the comments!
All other photos: Bigstock