Pét-nat: What is it and why is it popping up on bottles of wine and cider everywhere? Besides from being a fun phrase to say, it's really a description of a method that can create carbonation in alcoholic beverages without the addition of extra yeast and sugar.
For wine or cider to be bubbly, most commercial producers allow the liquid to undergo a full first fermentation, and then allow it to undergo a second fermentation in the bottle with a dose of more yeast and sugar. But for many wine and cider makers who want to employ the least amount of intervention to the juice as possible, and who only want to rely on the naturally-occurring yeast from the air and the fruit, adding sugar and yeast is a big no. So, Méthode Ancestral (how pétillant-naturel wines/ciders are made), avoids that issue by bottling the liquid before it's been able to complete its first fermentation. In the bottle, carbon dioxide is produced by the yeasts eating the remaining sugars left in the wine/cider. It's that process that creates bubbles without anything extra being added in.
Amie Fields and Lyndon Smith of Botanist & Barrel, an experimental farmhouse natural cidery and winery in Cedar Grove, North Carolina, have been making sparkling cider using Méthode Ancestral since day one.
"We knew we wanted to make natural cider like wine and make our mark with both still and pét-nat ciders. Our philosophy has always been "Less is More" and that's why we named our first pét-nat cider that very name!" says Smith.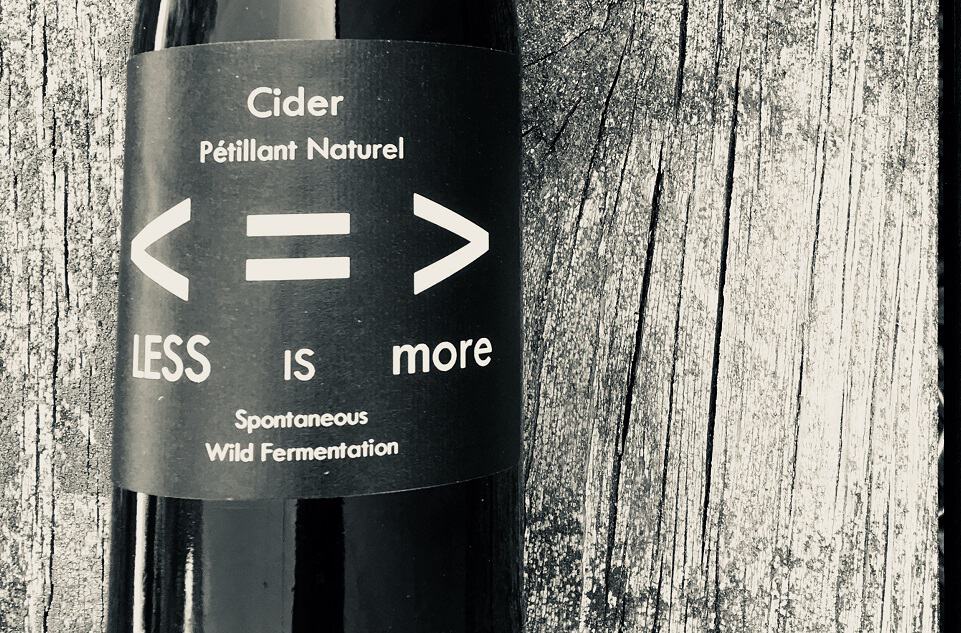 After falling in love with a sparkling pét-nat from Jura (a famous winemaking region in France), Smith felt like he could feel the energy in the bottle.
"It's fresh, it's alive and raw. It's also beautiful because it captures a specific moment in its life, like a snapshot in time," he notes.
One reason that modern wine and cider makers developed the Champagne method was to help with consistency, as consumers in our industrialized food systems have come to expect products to taste the same from month to month and year to year. By contrast, making natural wine and cider, relying solely on native yeasts, with no additions to help re-balance or correct things, can be unpredictable, and contains some amount of risk. For many, the risk is worth the reward.
"As small family owned cidery there is a lot of risk involved letting nature do its work," Smith says. "It's always going to be a unique product, but if everything goes well it can be the most beautiful expression of cider making on earth."
The reason why we're seeing more pét-nat ciders on shelves these days isn't just about a trend.
"People are wanting authenticity, terroir and a sense of place in their food and beverages now more than ever. Spontaneous fermentation is playful and wild and gives a unique experience with every bottle," says Fields. "It's also better for you, since pét-nats have no additives and people are looking for healthier options."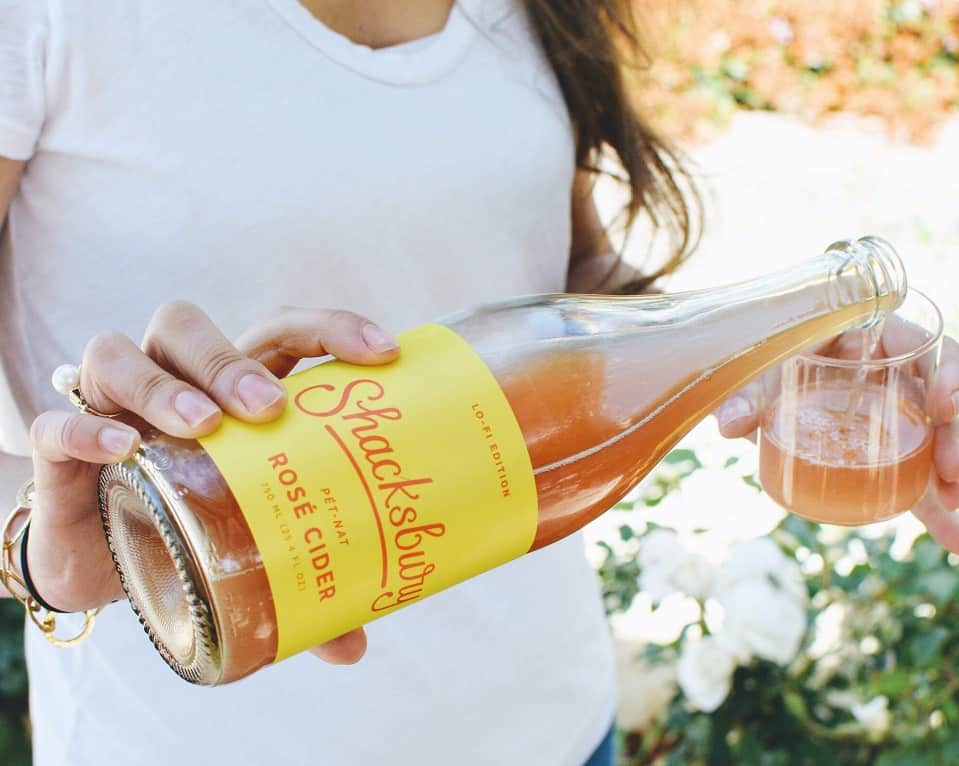 Some other pét-nat ciders to try include Shacksbury's pretty-in-pink Pét-Nat Rosé Cider series, Eden Specialty Cider's Pét Gnat, Sundström Cider's Sponti, Fable Farm Fermentory's Fluxion III and Emanation, South Hill Cider's Pet-Nat Cider, made with 100% Wild Pippin apples, and, of course, many of Botanist & Barrel's ciders and awesome cider/wine hybrids.
Cider fits into our daily lives in many ways, and to be sure, large format pét-nat bottles might not have the same role as the icy cold cans you take along to a softball game. They feel a little more rare and precious. Share them with friends or during one of those every-day-is-worth-celebrating moments, to taste a vibrant record of the place where those apples were grown and that cider was made.