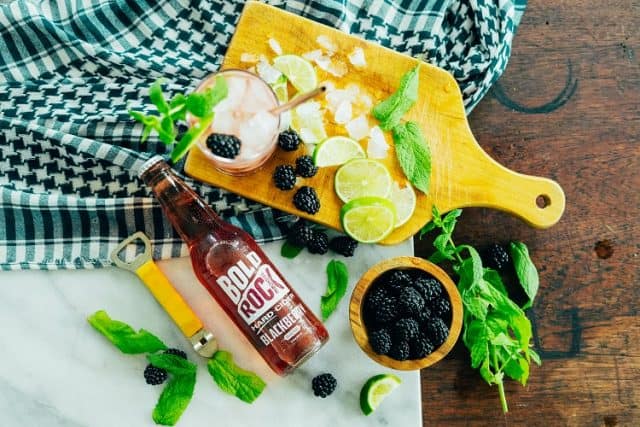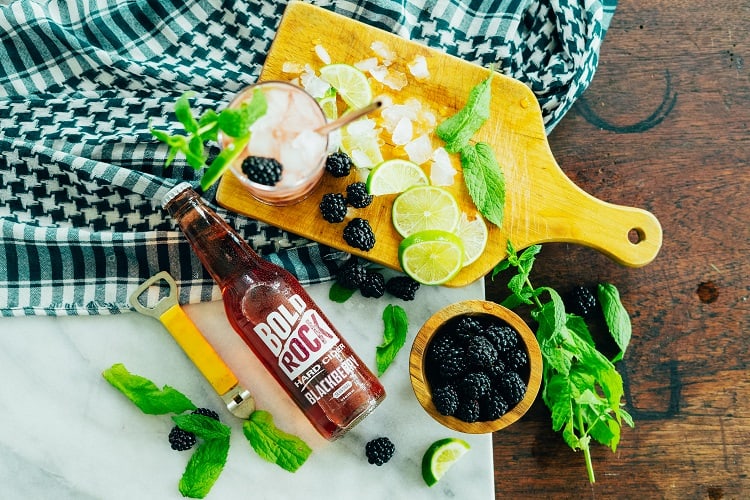 Cider Recipe: Bold Rock Blackberry Mojito Cooler
Blend the sweet-tart flavors of Bold Rock's newest seasonal release, Blackberry Cider, with garden-fresh mint, plus a handful of berries and a squeeze of lime for a perfect summer cocktail!
Bold Rock Blackberry Mojito Cooler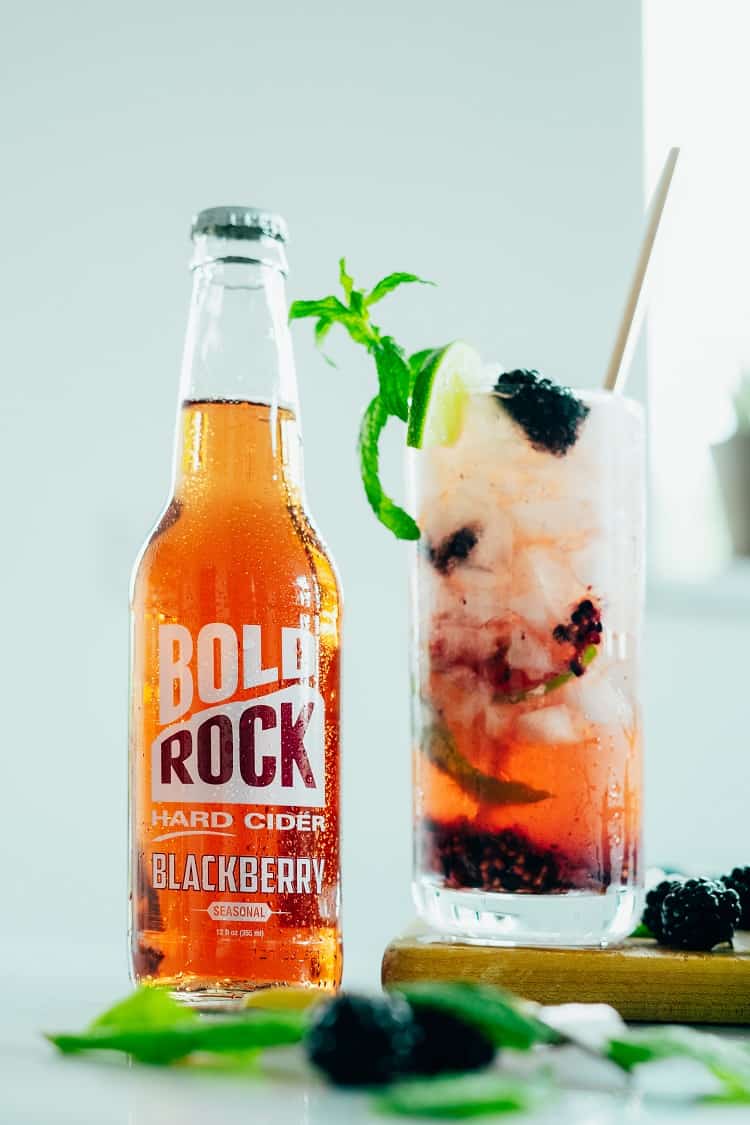 Ingredients
1 (12-ounce) bottle of Bold Rock Blackberry Cider
Fresh mint
Fresh blackberries
Fresh lime wedges
Method
Using a muddler, muddle three mint leaves, two lime wedges and three blackberries in your glass.
Fill glass with crushed ice. Then, fill glass with Bold Rock Blackberry Cider.
Stir and enjoy!
Recipe and photos by Dish Works.