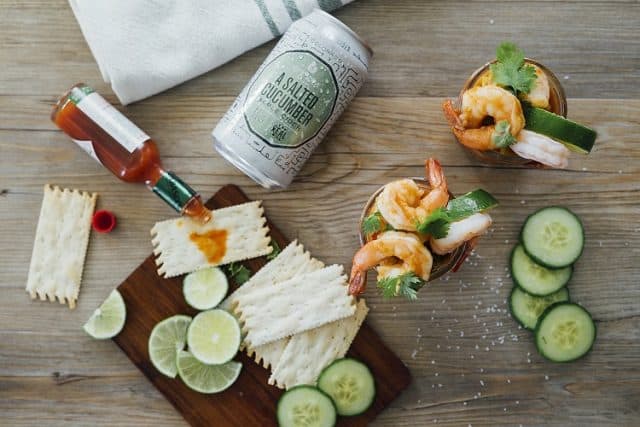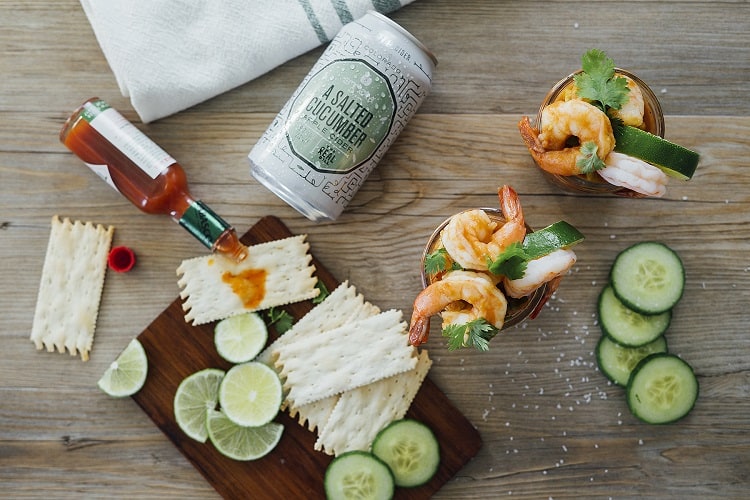 Cider Recipe: Cider-Spiked Mexican Shrimp Cocktail
Punch up a Mexican food brunch or Taco Tuesday with this fresh, zippy shrimp cocktail enhanced with A Salted Cucumber cider from Stem Ciders, made with cucumbers, hops and sea salt. Its unique flavor lends the perfect brightness that balances the spicy, acidic notes of the tomato juice and Tabasco that call back on classic shrimp cocktail recipes.
Cider-Spiked Mexican Shrimp Cocktail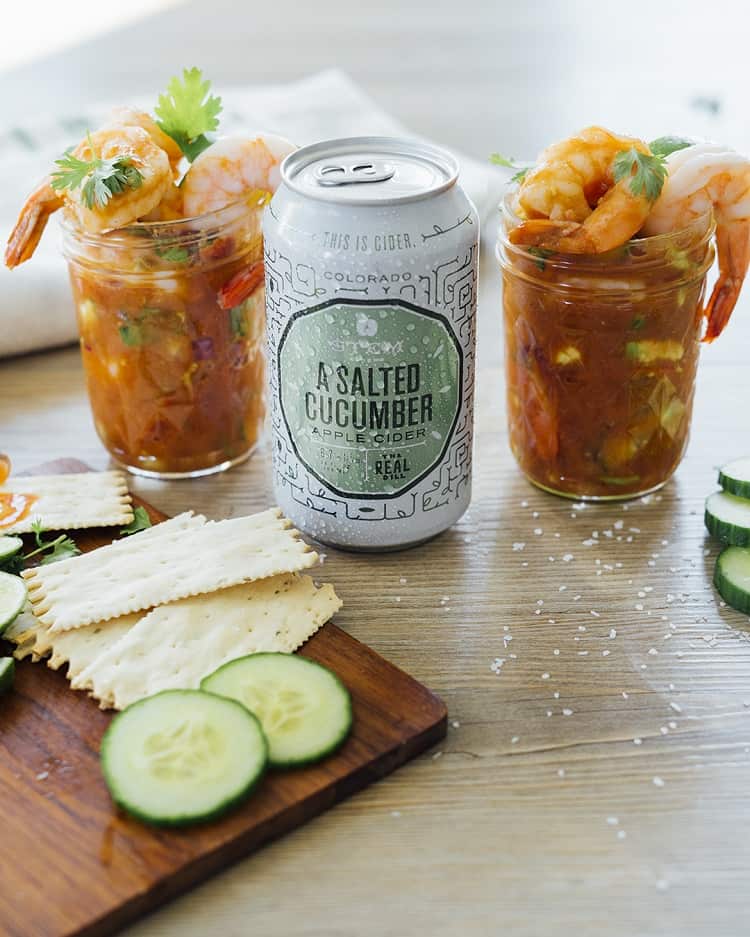 Prep time: 10 minutes
Cook time: 0 minutes
Ready in: 70 minutes
Serves: 6
Ingredients
1 pound large shrimp, peeled, deveined and steamed
2 avocados, chopped
1/2 cup cilantro, chopped
1/2 cucumber, seeded and chopped
2 Roma tomatoes, seeded and chopped
2 limes, divided and cut into wedges
1/2 cup red onion, chopped
4 dashes Tabasco sauce, or to taste
10 ounces tomato juice
1/2 (12-ounce) can Stem A Salted Cucumber cider
Method
Place shrimp, avocado, cilantro, cucumber, tomato, juice of one lime, onion, Tabasco, tomato juice and cider in a large glass bowl and toss to combine. Chill for 1 hour.
Divide shrimp cocktail mixture into 6 individual cocktail glasses and serve with lime wedges. Pair with your favorite Stem cider. Optional: Serve with crackers or corn chips.