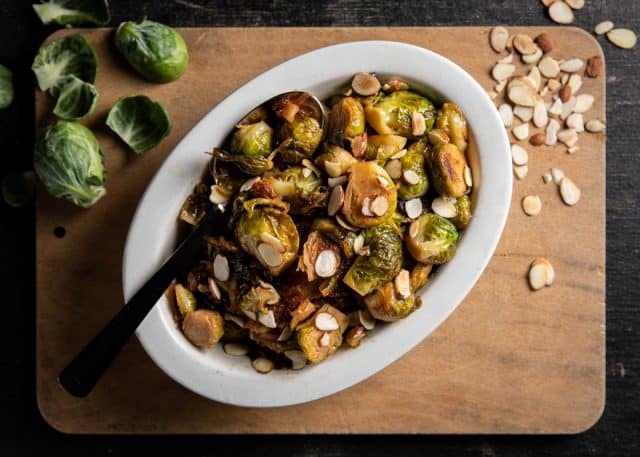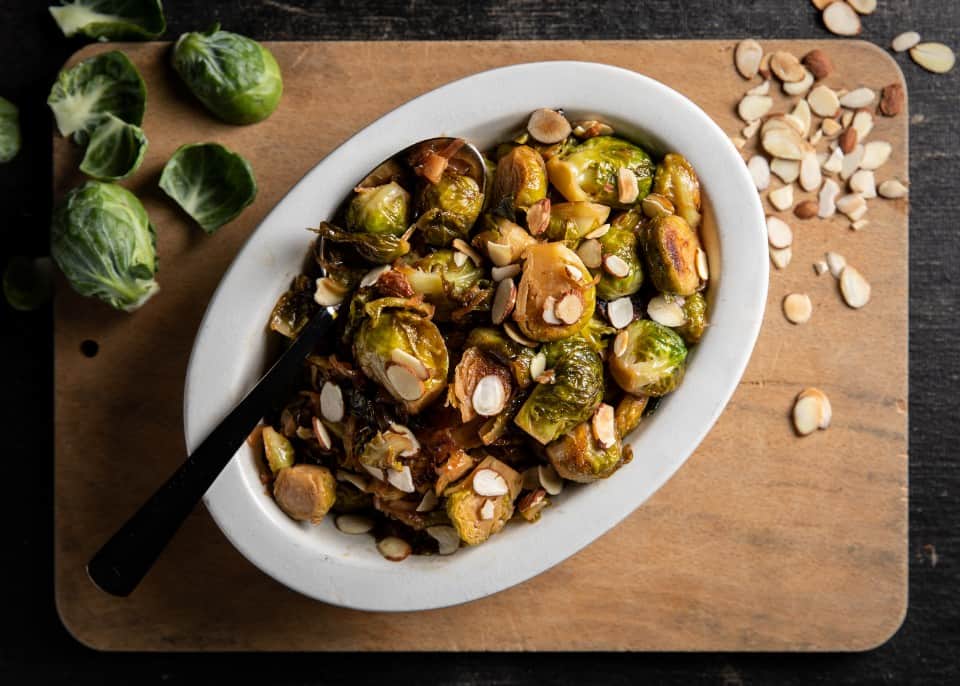 Cider Recipe: Cider-Braised Brussels Sprouts
These cider braised Brussels sprouts are our favorite kind of side dish: A clever blend of tradition and innovation, merging flavors and textures effortlessly. Perfect alongside any roasted meat or vegetarian entree, the sprouts are wildly savory with just a touch of sweetness, and avoid any overcooked unpleasantness because they're prepared on the stove top where it's much easier to keep an eye on them (instead of tucking them in the back of the oven). The sprouts' little folds and nooks capture the delicious sauce made from hard cider and honey; sliced almonds add an alluring crunch. The end result is something both familiar and wholly unexpected.
Cider-Braised Brussels Sprouts
Ready in: 30 minutes 
Serves: 4-6
Ingredients
4 tablespoons unsalted butter
2 large shallots, finely chopped
2 pounds Brussels sprouts, trimmed and halved
8 ounces hard cider
1 tablespoon honey
Kosher salt and freshly ground black pepper to taste
1/2 cup sliced almonds, toasted
Method
Heat butter in large cast iron skillet over medium heat. Add shallots and cook until tender, 3-5 minutes. Add sprouts and cook 5 minutes, stirring occasionally.
Stir in cider, honey, salt and pepper and bring to boil. Reduce heat to medium low and continue to cook until sprouts are tender and beginning to brown, 7-10 minutes, adding more cider if needed.
Remove from heat, toss with sliced almonds and serve warm.
Recipe and photo by Dish Works.