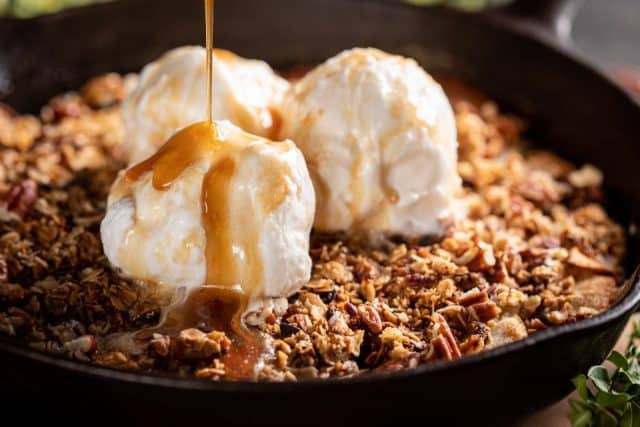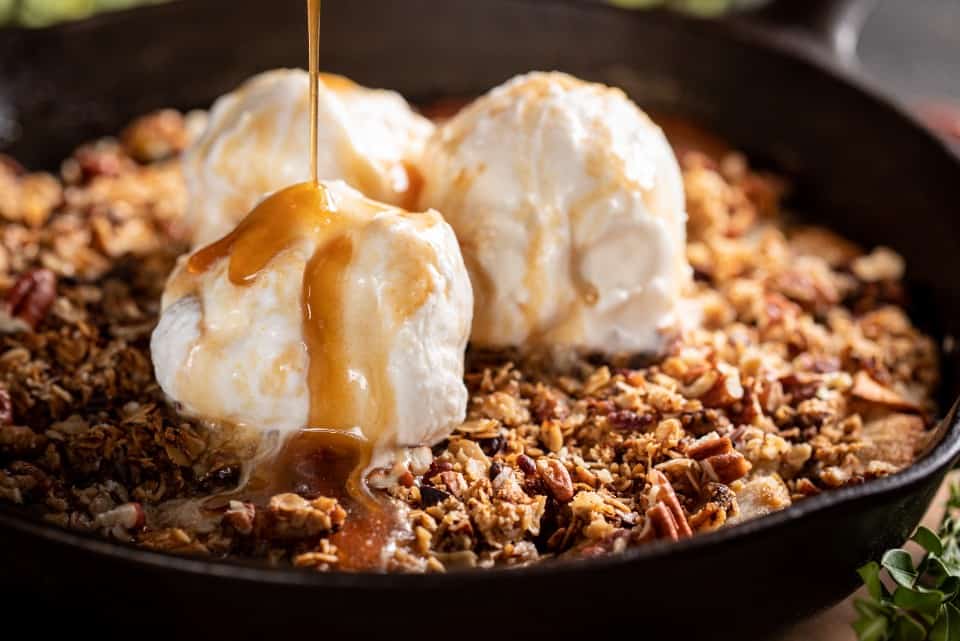 Cider Recipe: Cider Caramel Apple Crisp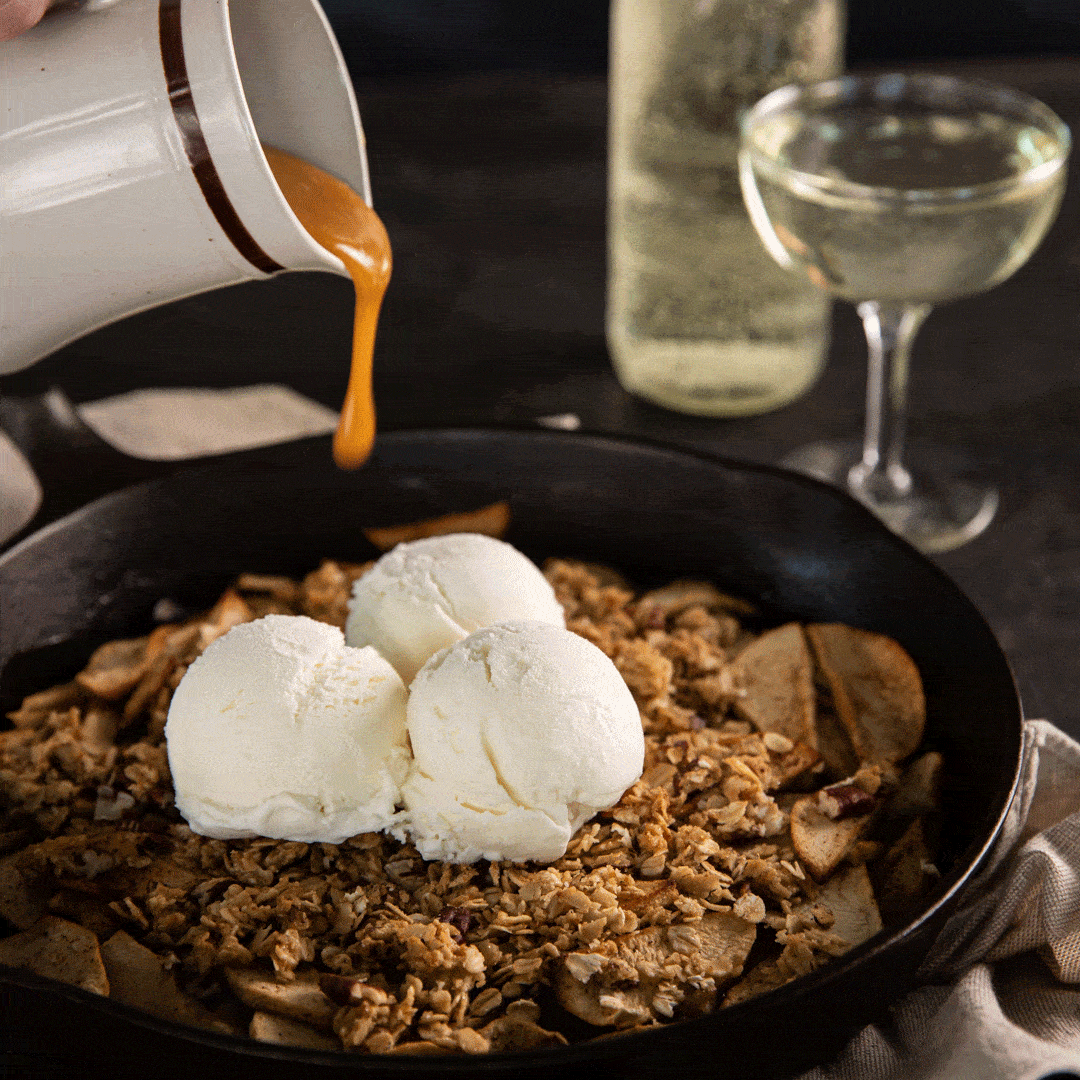 We're not especially into describing food as "sexy", but watching golden cider caramel cascade over a scoop of ice cream, making it melt ever so slightly into a warm serving of apple crisp leaves us with no other accurate adjective. This seasonal delight combines the ultimate flavors of autumn (apples, nuts, sugar and spices) with a glorious collage of textures (soft, crunchy, melty and chewy) for a total showstopper of a dessert. The best part is that the caramel doesn't take a culinary degree in the pastry arts to pull off, and there's no need to unearth your forgotten candy thermometer from the back of the junk drawer.
Serve this cider caramel apple crisp at your next dinner party or, really, any time that you want to indulge in a bit of fabulousness. Pro tip: Save any leftover caramel — or make a double batch — in a jar in the fridge, and serve with apple slices, pretzels or not-too-sweet cookies for dipping for an instant dessert plate.
Cider Caramel Apple Crisp
Ready in: 50 minutes
Serves: 4–6
Ingredients
For Apple Crisp:
3 pounds assorted sweet or tart apples, peeled, cored and sliced
2 ounces hard cider
1/2 teaspoon ground cinnamon, divided
1/2 cup light brown sugar, divided
3/4 cup old-fashioned rolled oats
5 tablespoons unsalted butter, room temperature, cubed
1/2 cup chopped pecans, toasted
Pinch kosher salt
Vanilla ice cream, for serving
For Cider Caramel:
24 ounces hard cider
1/2 cup light brown sugar, packed
1/4 cup pure maple syrup
1 tablespoon unsalted butter
Method
Preheat oven to 375ºF. Toss apples with hard cider, half of cinnamon and 1/4 cup brown sugar. Spread apples in even layer in 9" oven-safe skillet or round baking dish. In medium mixing bowl combine oats with remaining cinnamon and brown sugar. Add butter and use hands to mix, pinching butter to cut it through mixture until combined. Stir in pecans and salt. Spread topping over apples.
Cover crisp with foil and bake 30 minutes. Remove foil and bake additional 5-10 minutes until apples are tender and topping is golden brown.
While crisp bakes, prepare caramel: Combine hard cider and brown sugar in medium saucepan over medium-high heat. Bring to boil, whisking frequently. Reduce heat to medium-low and let simmer until reduced by half. Stir in maple syrup and butter and continue to reduce until liquid reaches one-quarter of original volume, stirring occasionally. Remove from heat and let cool until ready to serve.
Serve apple crisp warm with vanilla ice cream and cider caramel.