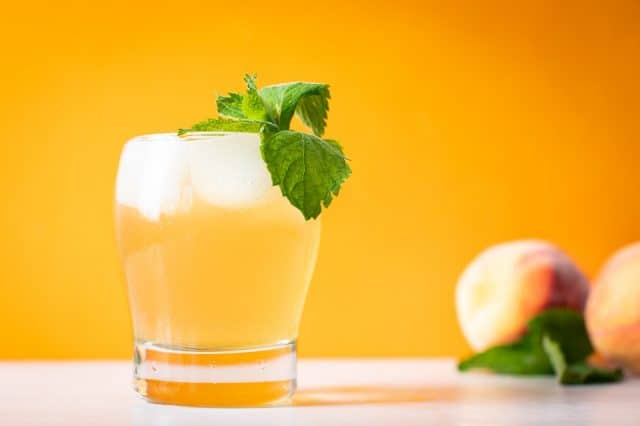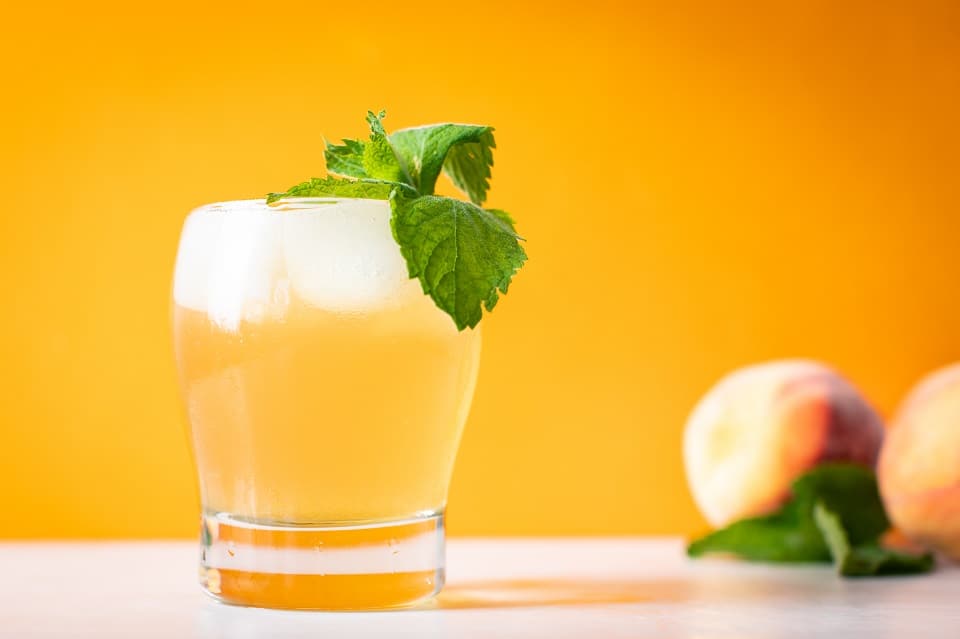 Cider Recipe: Cider Peach Smash Cocktail
By definition, a "smash" must contain the following things: ice, seasonal fruit, liquor and herbs. What you get from this divine combination of ingredients is a refreshing, fruity cocktail that you literally want to smash into your face until the brutality of summer heat can't touch you anymore. (Also, smashes are so easy to drink, they might get you smashed, so tread carefully and try not to chug!).
Our fun take on the smash cocktail parameters pairs perfectly ripe peaches – get them from the farmers market if you can – mint, bourbon and hard cider. It's a bit of a twist on a cider mint julep, with just enough sunshine sweetness and herbaceousness to make it altogether smashable!
Cider Peach Smash
Ready in: 10 minutes
Makes: 1 cocktail
Ingredients
1/2 cup packed light brown sugar

1/2 cup water

1/2 ripe peach, peeled, pitted and diced

1 tablespoon mint leaves (3 or 4 medium or 4 to 6 small) plus more for garnish

2 ounces bourbon

Hard cider
Method
Combine brown sugar and water in small saucepan over medium heat. Bring to simmer, whisking frequently, until sugar dissolves. Remove from heat and let cool to room temperature. Transfer to resealable container and refrigerate until ready to use (will keep for up to 3 weeks in refrigerator).

To make drink, combine diced peach, 1 ounce brown sugar simple syrup and mint in bottom of shaker. Gently muddle to break down peaches. Fill shaker with ice and shake until thoroughly chilled.

Strain mixture over ice in serving glass and top with hard cider. Garnish with fresh mint.