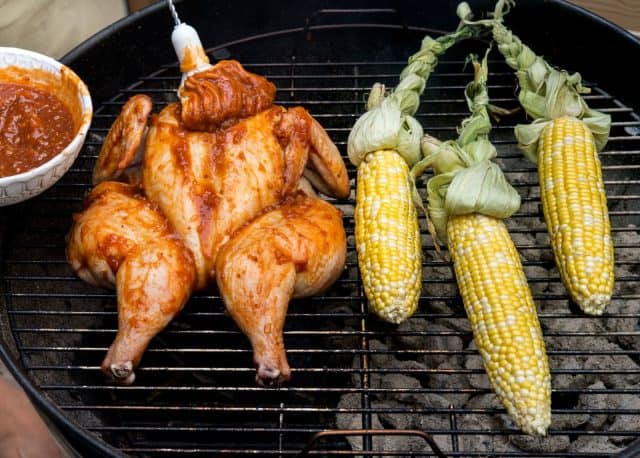 Cider Recipe: Cider BBQ Sauce
A little bit tangy and a little bit sweet, this barbecue sauce may sound simple, but it packs a punch with complex flavors. Slather it on chicken sandwiches, burgers, wings, ribs, pulled pork and portobello mushrooms for a cider-spiked grilled feast. You can even make it vegan-friendly by substituting olive oil for butter, skipping the Worcestershire and drizzling the sauce on tofu. Let's get cooking!
Cider BBQ Sauce
Makes about 1.5 cups
Ingredients
2 tablespoons butter
1 medium onion, finely diced
2 garlic cloves, minced
½ cup apricot preserves
1 cup ketchup
½ cup hard cider
½ cup plus 2 tablespoons apple cider vinegar
2 tablespoons light brown sugar
2 tablespoons Worcestershire sauce
2 tablespoons mustard
1 habanero chile, minced
Method
Melt the butter in a saucepan over medium heat. Add the onion and garlic, stirring until the onions soften, about 5 minutes.
Add the apricot preserves, ketchup, hard cider, cider vinegar, brown sugar, Worcestershire sauce, mustard and habanero.
Simmer over low heat until thick and glossy, about 20 minutes.
Recipe and photos by Dish Works.