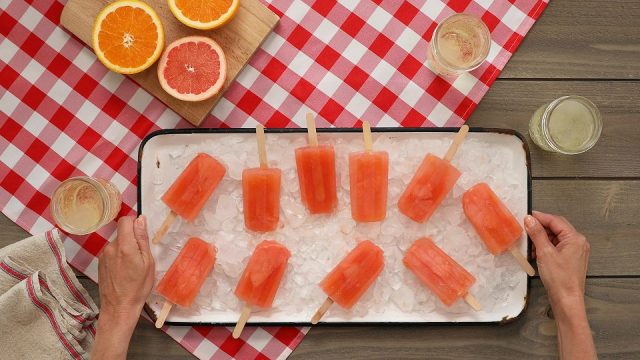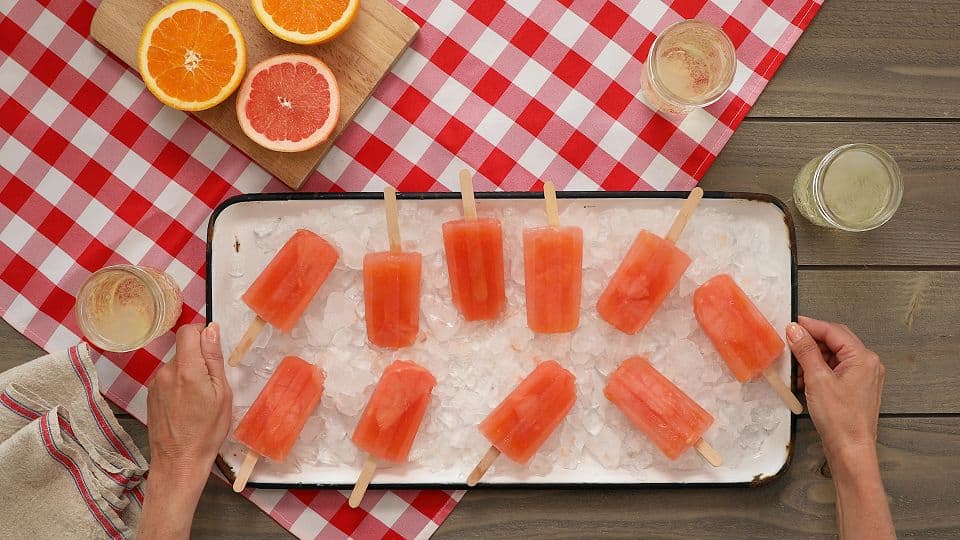 Cider Recipe: Grapefruit Cider Negroni Pops
This summer-fabulous recipe combines two of our favorite things: boozy popsicles and cider-spiked cocktails. We've taken the traditional Negroni, an Italian cocktail that's traditionally made of one part gin, one part sweet vermouth and one part Campari. This pre-dinner tipple is usually stirred (not shaken), strained into a chilled cocktail glass over ice and garnished with a sassy piece of orange peel. The combo is strong and refreshing, perfect for sultry afternoons when it's too hot to move (it's true: Italians do it better).
These ingredients work impressively well when combined with craft cider and frozen into pops. To ramp up the flavors, we've added extra citrus; a huge blast of orange and grapefruit juices builds the perfect bridge between bitter, sharp Campari and the sweet tartness of apples. A whole slice of grapefruit looks impressive embedded in the pop, too! Make a batch of Grapefruit Cider Negroni Pops, and keep them in the freezer for a ready-made cocktail anytime friends stop by or the mood strikes!
Grapefruit Cider Negroni Pops
Ready in: 5 minutes
Serves: 10
Ingredients
2 cups fresh-squeezed grapefruit juice
1 cup fresh-squeezed orange juice
1/4 cup simple syrup
4 ounces hard cider
2 ounces Campari
2 ounces gin
10 thin slices grapefruit, halved
Method
Combine all ingredients except grapefruit slices in large container with a pour spout. Place grapefruit slices in popsicle molds and fill each with grapefruit orange mixture. Insert popsicle sticks and freeze until solid, six hours or overnight.
To remove popsicles, dip molds into room temperature water to loosen. Tug on sticks to pull out popsicles.