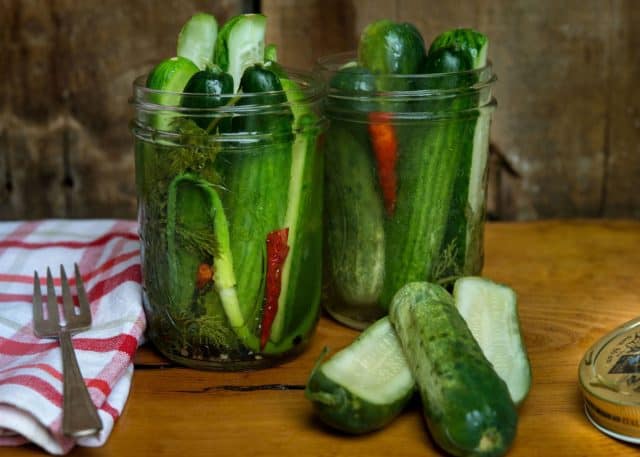 Cider Recipe: Cider Spiked Pickles
Makes two 16-oz. jars
Ingredients
1 cup apple cider or distilled vinegar
1½ tablespoons brown sugar
2 tablespoons kosher salt
1 tablespoon black peppercorns
1 cup hard cider
2 pounds pickling cucumbers, sliced in half or quartered
5 sprigs fresh dill
Method
In a pot over medium-high heat, add the vinegar, sugar, salt and peppercorns. Bring to a simmer, stirring just until the sugar and salt dissolve. Remove from heat.
Stir in the hard cider. Allow the brine to sit until it cools to room temperature.
Place the cucumbers in canning jars. Add a few sprigs of dill (to taste).
Pour the cooled brine over the cucumbers, making sure all slices are submerged. Chill for at least 24 hours before serving.