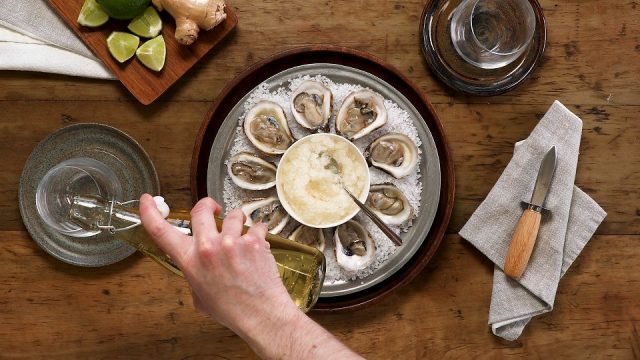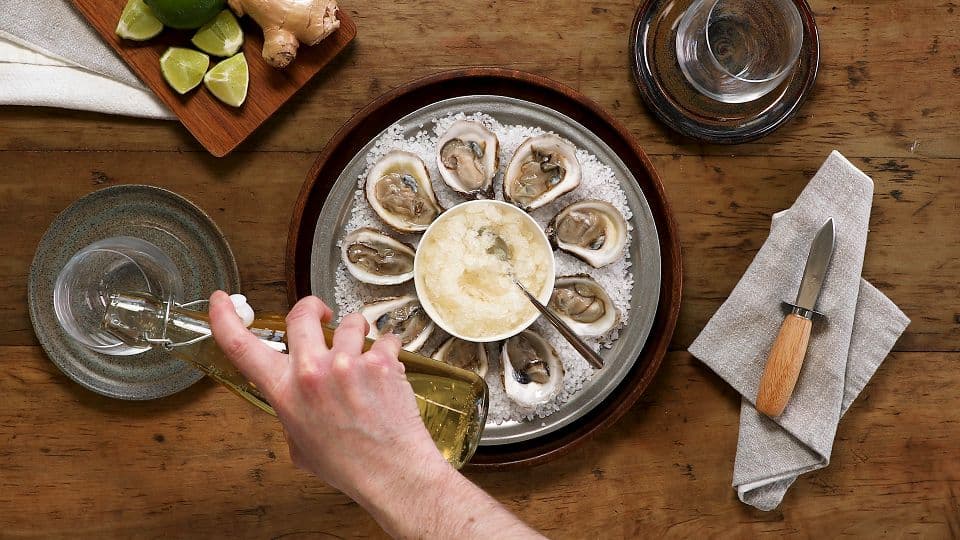 Cider Recipe: Ginger Cider Granita
Want to learn a cool new party trick? Make a batch of ginger cider granita. Granita is a fancy-sounding Italian dessert that's actually the easiest thing in the world to pull together. Essentially, you make a sweetened liquid, and then freeze it, stirring it with a fork every half-hour or so. When it starts to resemble water ice (that's Italian ice to you non-East Coasters), it's ready to go!
Of course, we wanted to find a way to incorporate cider into this elegant treat and found that, when combined with spicy fresh ginger and a squeeze of lime, it actually makes the perfect accompaniment for oysters-on-the-half-shell.
Ginger Cider Granita
Ready in: 2 hours (largely unattended)
Serves: 4–6
Ingredients
12 ounces hard cider
1 tablespoon grated fresh ginger
Juice from 1 lime
1 tablespoon honey
Pinch salt
Method
Combine all ingredients in blender and blend until smooth.
Pour contents of blender into wide metal or glass dish and place in freezer.
Every 30 minutes, remove dish and scrape juice with fork. Return to freezer and repeat until juice turns into solid ice crystals.
Serve in glass or over raw oysters-on-the-half-shell.
Video, recipe and photo by Dish Works.