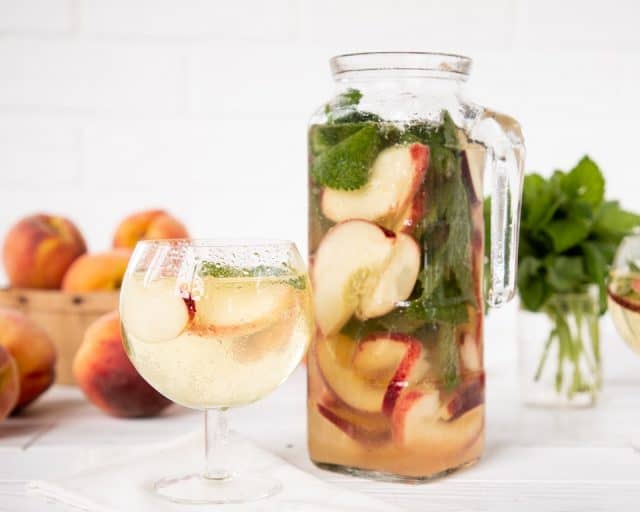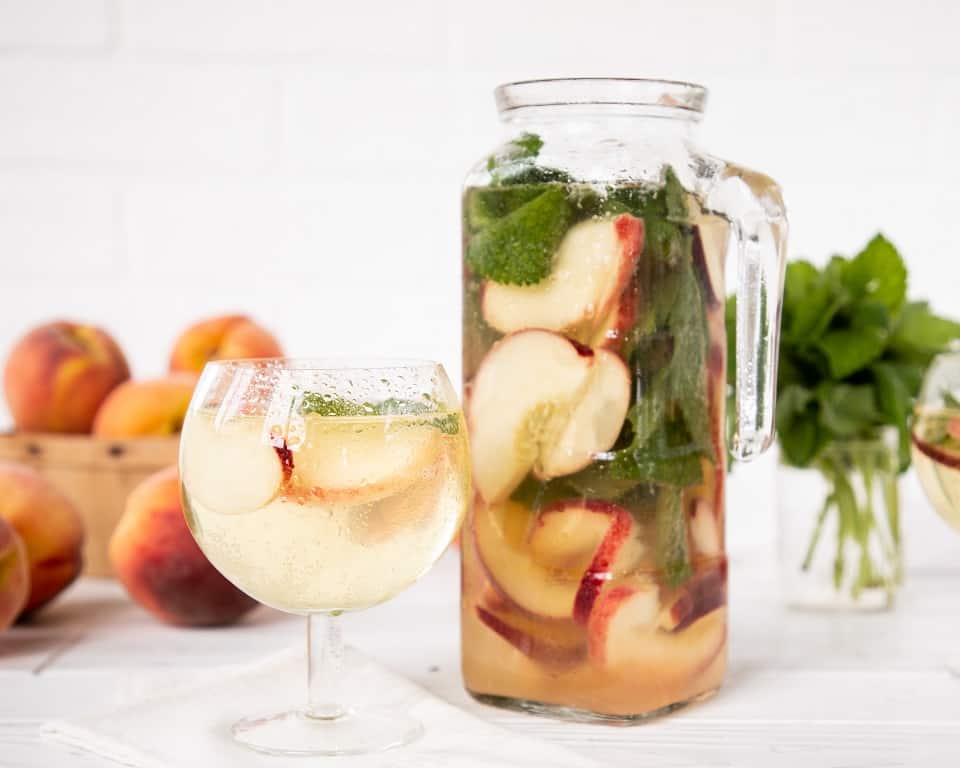 Cider Recipe: White Peach Cider Sangria
Sangria is what you want in hand as you're floating in a pool, digging your toes into the sand, or enjoying those fleeting just-before-sunset vibes on the back patio. For this refreshing, easygoing recipe, you'll want to find ripe (but not overripe) white peaches, as their light-colored flesh is sweeter and less tart than yellow peaches. You'll already be getting plenty of crisp tartness from the hard cider in the mix, and white peach's mellow flavor melds so well with the dry white wine and the sweet schnapps.
The secret weapon in this white peach cider sangria is the heaping two cups of fresh mint that lighten the whole thing up with a zippy, herbal green flavor. Mix up a pitcher, remembering to allow time to let it chill in the fridge for at least a few hours. As a little bonus, enjoy the booze-soaked peaches that float in the sangria for a tipsy snack.
White Peach Cider Sangria
Ready in: 10 minutes
Serves: 6-8
Ingredients
1 (750 mL) bottle Pinot Grigio or Riesling
1 cup Peach Schnapps
24 ounces hard cider
2 pounds ripe, but firm, white peaches
2 cups fresh mint leaves, loosely packed
Method
Combine wine, Schnapps and hard cider in a large serving pitcher. Remove pits from peaches and slice peaches into thin wedges and immediately add to pitcher. Cover and refrigerate 2 hours, or overnight.
Just prior to serving, stir in mint leaves. Serve over ice.
Photo and recipe by Dish Works.