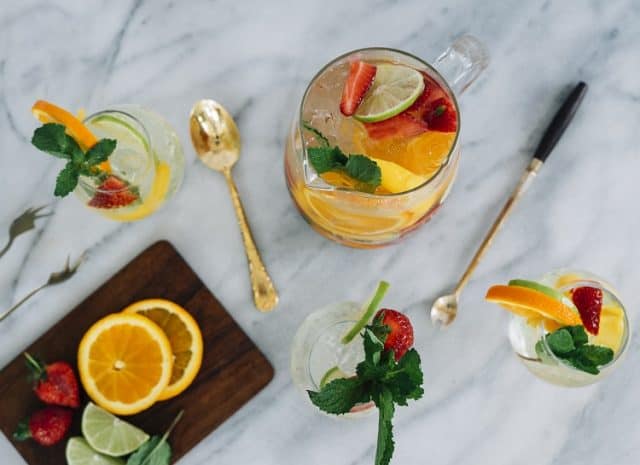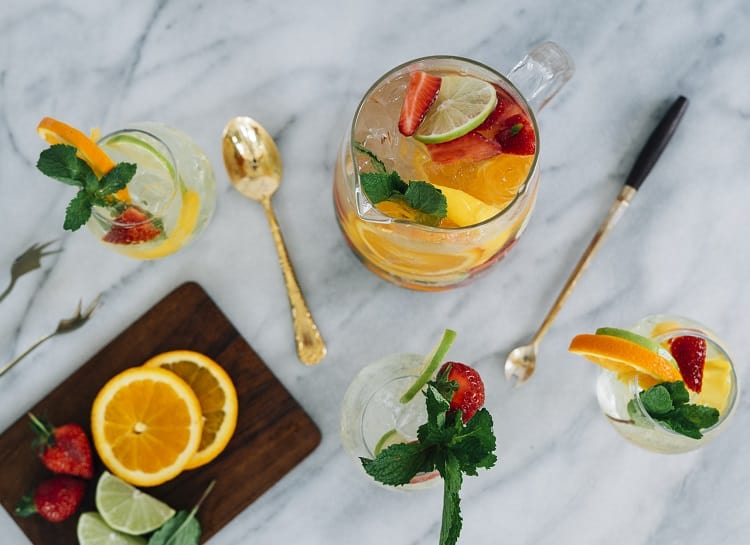 Cider Recipe: Summer Cider Sangria
This fruity and effervescent cider sangria is perfect for any occasion, especially your summer celebrations! These are a few of our preferred fruit choices, but you can certainly use whatever fruit you love. Play around with flavors, swap out orange juice for pomegranate or cranberry juice for a pale pink hue. Have fun and experiment! Add sparking water for more of a cider spritzer. You can't mess this one up. Bonus: Everyone likes cider-soaked fruit. So, you should certainly make this for your next gathering or weekend.
Summer Cider Sangria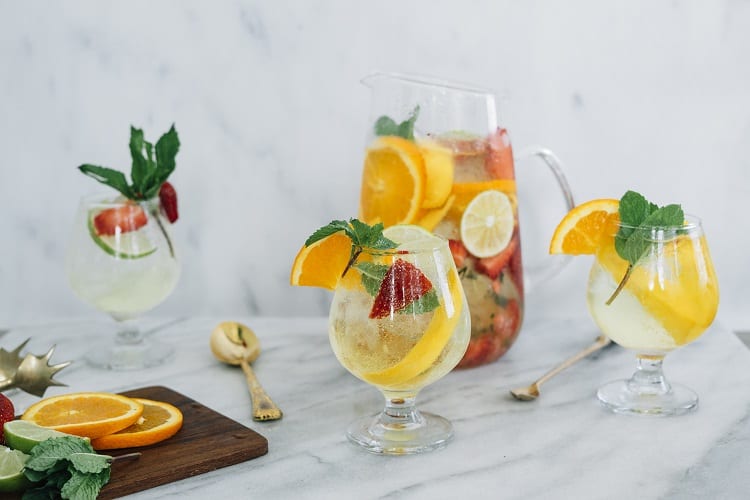 Prep time: 3 hours
Cook time: 0
Total time: 3 hours
Serves: 4 
Ingredients
1 orange, thinly sliced
1 lime, thinly sliced
1 mango, sliced
10 large strawberries, sliced
Mint sprigs (or basil)
1 cup orange juice
1 bottle (750ml) semi-dry still cider
1 bottle (750ml) your favorite sparkling cider
1/4 cup honey or agave (optional)
Method
1. Place fruit, orange juice and mint (or basil) in a large pitcher or bowl and muddle slightly to release the oils and flavors. Add bottle of still cider and allow to sit in the refrigerator for 3–24 hours.
2. Right before serving, add sparkling cider. Taste, and if you'd like it to be sweeter, add 1/4 cup honey or agave.
3. Add pieces of soaked fruit to glasses and add ice. Pour sangria over the ice. Garnish with springs of mint (or basil) and fruit. Serve and enjoy!