Here at Cider Culture, we enjoy a great glass of cider. We love the dry ciders and we love the sweet varieties. While we especially love the small-batch artisanal ciders that are so hard to find that they require a map and extreme determination to acquire, we're not too snobby to get down with a mass-produced cider now and then. The glass of cider we enjoy the most, however, is the cider for a cause.
Help support great causes by patronizing these amazing cideries. You can indulge guilt-free knowing that every sip will be helping someone in need.
While we're all feeling the shock and sadness surrounding the recent hurricanes causing destruction in Texas and the Gulf Coast, Florida and Puerto Rico, those who live near the worst of it are still reeling. The folks at 3 Daughters Brewing & Cider, based in St. Petersburg, Fla., put out a call for canned and dry goods to donate to relief efforts in Florida. Jonathan Truong of 3 Daughters says the collection is still going on, and will be "for as long as possible."
Located in Salt Lake City, Utah, Mountain West Hard Cider Company is proudly owned and operated by husband and wife Jennifer and Jeff Carleton. Its award-winning ciders are sourced with only the freshest local ingredients the region has to offer.
Mountain West's Desolation Prickly Pear Hard Cider is an ode to Desolation Canyon, spanning 83 miles of Utah's Green River. Infused with prickly pear purée, the cider has a real kick at 6.9% ABV. Every bottle of this cider helps to support the stewardship efforts of the Southern Utah Wilderness Alliance, a nonprofit organization working full time to defend Utah's red rock wilderness.
As we recently reported, Washington State-based Locust Cider will soon be the first cidery to open in the bustling Texas city of Fort Worth, marking its second location.
The cidery has also been very vocal about a cause close to its heart: the cure for Hydrocephalus. This is a rare brain condition with no cure that the owners' daughter, Lucy, was born with. Ever since then, they have been avidly raising money to support the research for a cure. "A portion of our proceeds go toward funding research, and we partner up with the Hydrocephalus Association often (through an annual walk and conference). And $25 is donated with every new cider club membership," says Rebecca Spears, head of marketing at Locust Cider and Lucy's mother. Learn more about how you can help here.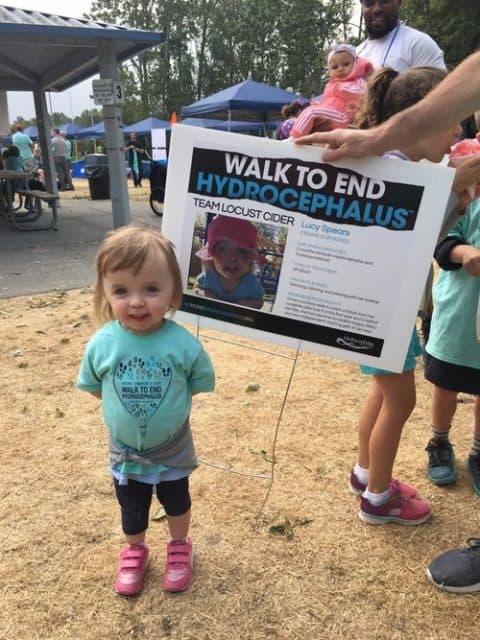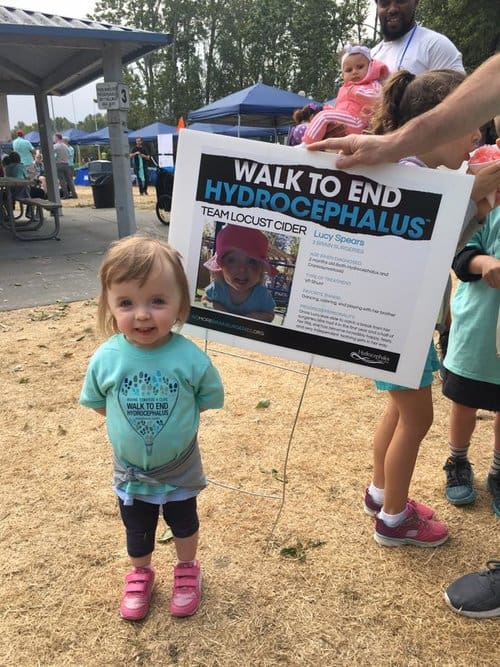 Woodchuck Hard Cider has been a staple in the cider market since its humble beginnings in 1991. Based in Middlebury, Vt., its craft ciders are easy to distinguish with their playful color labels and their quality ingredients.
Woodchuck has created Woodchuck Private Reserve Pink that honors and supports the fight against breast cancer. Debuting in February 2013, Woodchuck Private Pink Reserve was crafted to honor Survivorship NOW Vermont, which offers free wellness programs to empower cancer survivors after diagnosis. You can find where to purchase this cider with the Woodchuck locator.
Do you know of a craft cider company that supports a cause? Join the conversation below!
Photo of Lucy: Rebecca Spears