CiderCon® 2023 is coming up! This industry-leading professional conference, organized by the American Cider Association (ACA), is slated for January 31 to February 3, 2023, in Chicago, Illinois. We expect this will be one of the biggest and best yet, with an impressive lineup of speakers, a schedule packed with educational sessions, a bustling trade show, the famous cider share, and so much more! With all that in mind, we suggest that you jump right on the early-bird registration this year. Just in case you're tempted to procrastinate, we've got five reasons why you should register for CiderCon 2023 ASAP!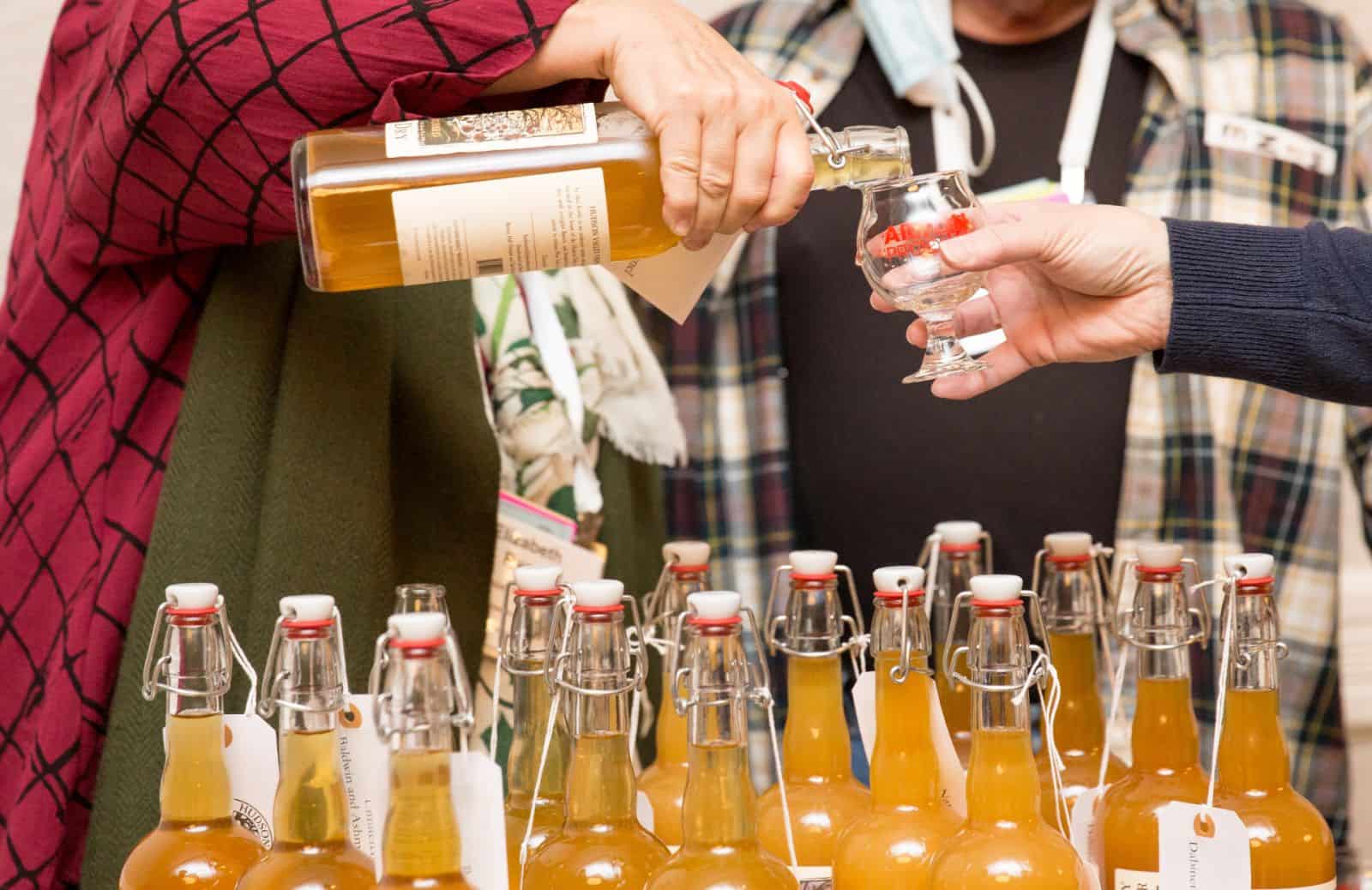 1. It's the 13th Annual CiderCon
Yes, it's CiderCon's Lucky 13! Can you believe it? Whether you're superstitious or not, this is an awesome milestone to be part of. Plus, the return of the conference to the Windy City is sure to be spectacular.
2. Save Some $$
Let's be frank: The best and most air-tight reason to get your early-bird tickets to CiderCon 2023 is to save money! If you know you're planning to attend, register now and save $50 (you can spend it on a bar tab, we don't judge)! Yes, early-bird registration for CiderCon is $425 per person (for ACA members) and $725 for non-members, while regular registration is $475 for members and $775 for non-members (and last-minute entry jumps up even more). Don't you want to save $50? Of course you do! These early bird rates only apply until November 9, so don't delay. P.S.: For students and academics there is a special rate of $175 per person. Contact info@ciderassociation.org for details.
3. Sign Up for the Tour You Want
The CiderCon tours are always a huge draw, and 2023 will be no different. When you register early, you'll get to be one of the first to sign up for the tours — and there are some really good ones to look forward to, like a Frank Lloyd Wright tour, a tour of the Bronzeville neighborhood, and an historical tavern tour with historian, cultural curator and creative storyteller, Liz Garibay. Be an early-bird and avoid that bummed-out feeling you get when the tour you were eyeing up sells out!
4. Tack on a Tasting
Much like the CiderCon tours, tastings have also proven to be a super-popular part of CiderCon. You can add on tastings while you register, so registering sooner means there will still be plenty of available spots in any tasting that calls to you. We've got our eye on "Pet-Nats for the People" and "Science Behind Spontaneous Fermentation" tastings!
5. Call Friends & Make Plans
Couldn't we all use something to look forward to? Registering early means you can start making plans sooner, rather than later, of all the fun things you're going to do in Chicago, and all of the cider friends from across the country that you're going to hang with. Once you've locked in your CiderCon registration, there's plenty of time to research tourist attractions, buy tickets to museums, make reservations at that always-booked restaurant, and look into any other travel plans you might want to tack onto your CiderCon experience!
Don't wait until it's too late to save some dough and get all the CiderCon extras locked down that you've been looking forward to all year. Sign up for early bird registration now!