If you're sick of being stuck at home, we totally get it! The good news is that the chances are high that if you draw a 2-hour circle around your house on a map, that there is somewhere chill and lovely (with cider, of course) to spend some time with a partner or friend and just recharge. After all, this is the summer for day trips!
For anyone living in the New York Metro area, or passing through, one really amazing place to explore is Twin Star Orchards in New Paltz, NY, nestled into the scenic Hudson Valley. The Hudson Valley is a cider wonderland, and this sweet spot is a wondrous example of what treasures the region holds.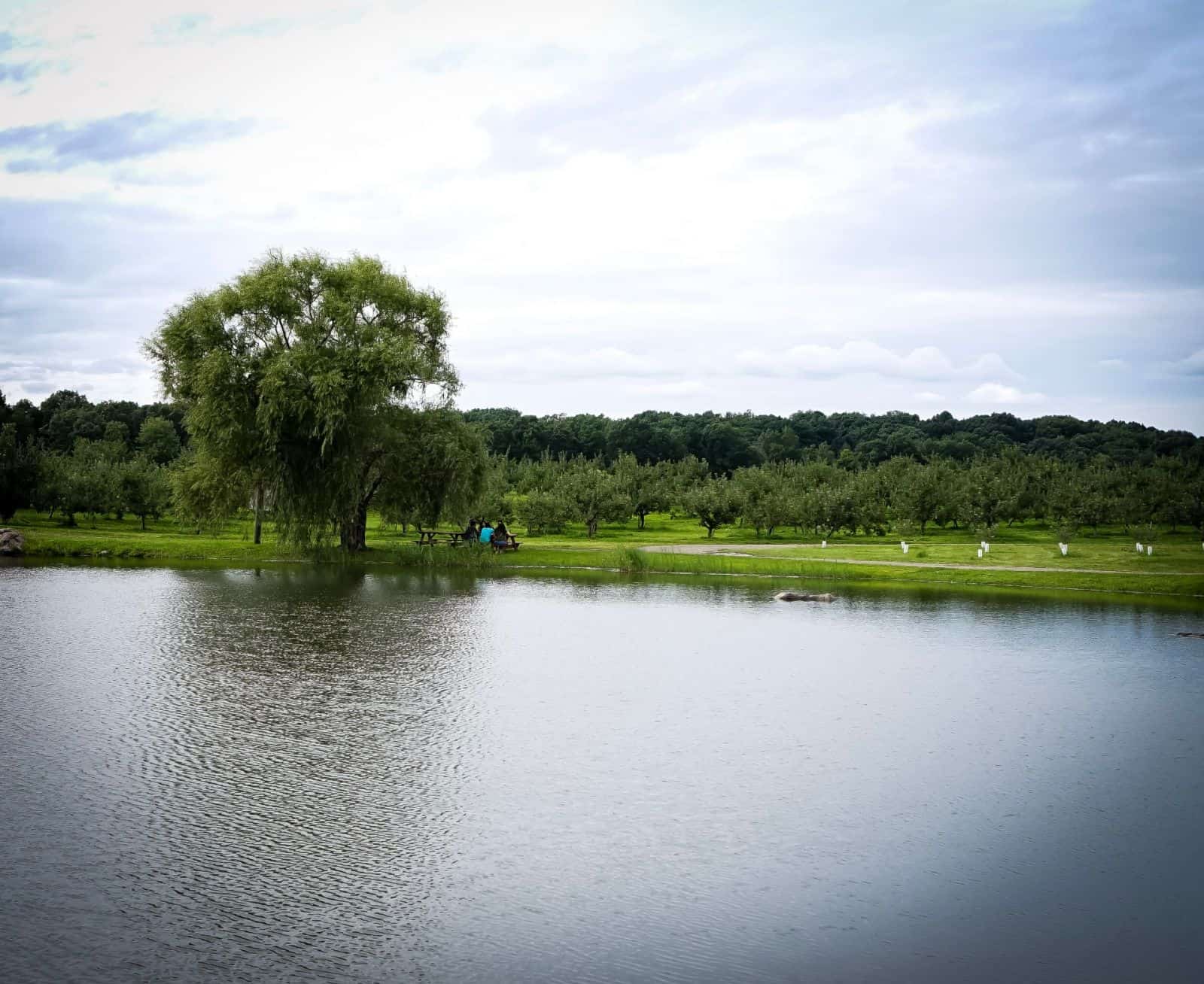 Just 90 minutes north of New York City, Twin Star Orchards offers a 210-acre property (yes, it's dog-friendly!), complete with a placid pond, rolling orchards and a charming cider house. Twin Star Orchards is where Brooklyn Cider House ciders are made, so while you're there you can sip on an excellent variety of their natural craft ciders, including Raw, Half Sour, Bone Dry, Kinda Dry, Rosé and Solstice.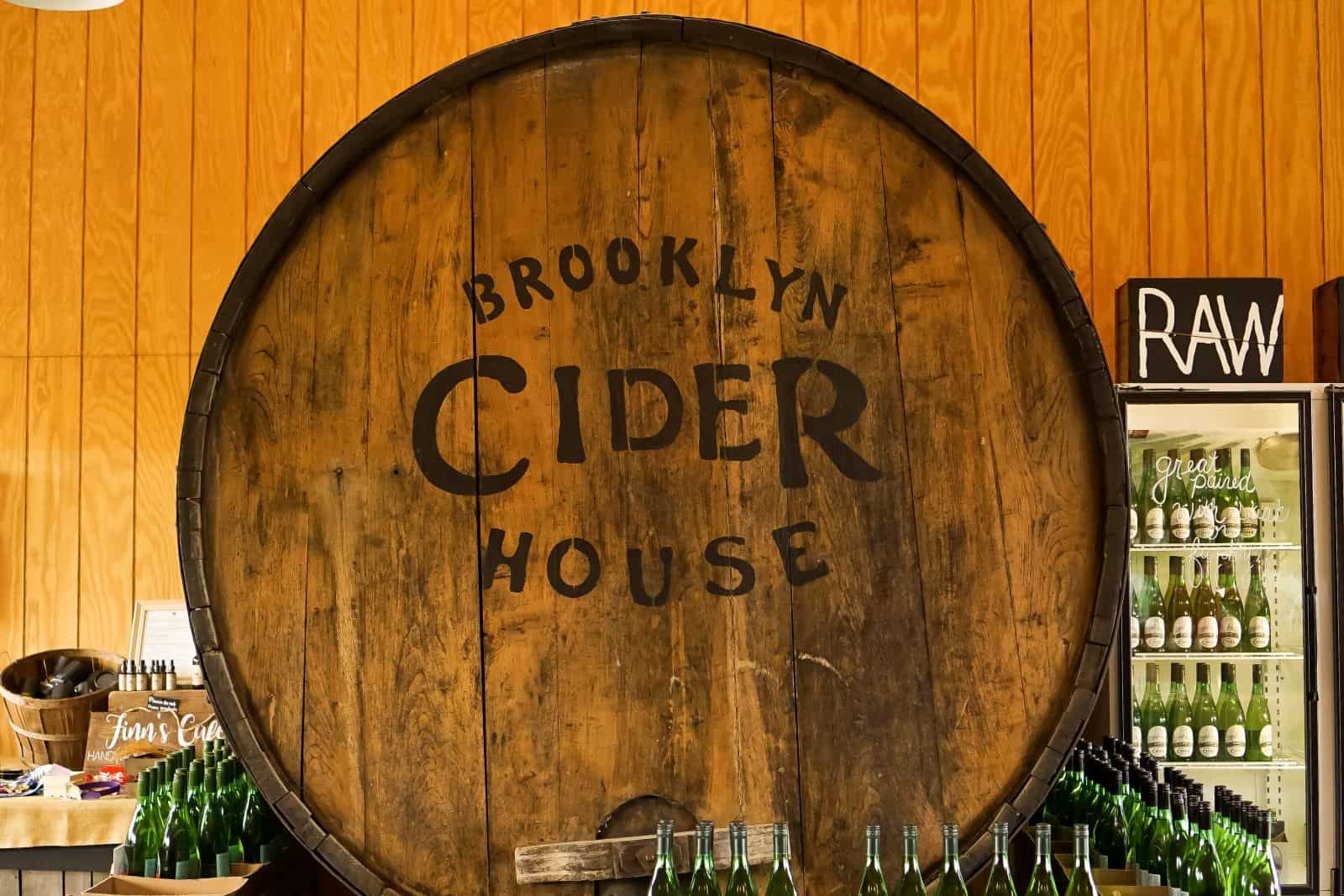 Twin Star is taking safety precautions seriously, with rigorous health screenings and sanitation, limits on guest party size, and mandatory mask-wearing. They are offering socially distanced activities and events, like outdoor yoga and live music, and have an easy system set up for pre-ordering food and drink for both outdoor dining and to-go orders.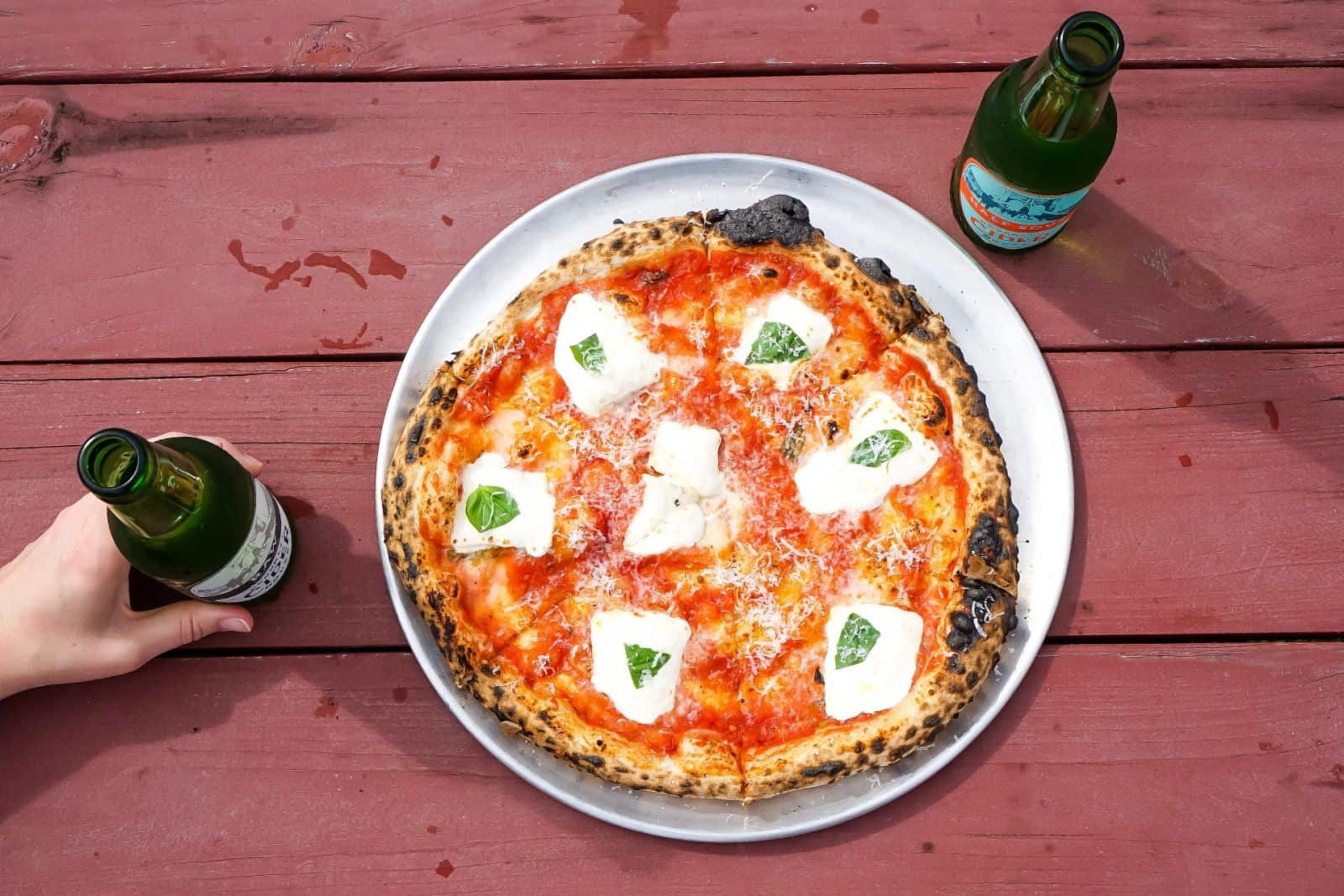 The highlights of the food situation are the Neapolitan-style pizza and the wood-fired burgers, which are offered every Friday through Sunday. Choose from five burgers, including a vegetarian option and the signature Twin Star Bacon Cheddar with Applewood smoked bacon, white cheddar, lettuce, tomato and onion. As far as pizza goes, there are six pies on offer, like a classic Margherita, fig and prosciutto, and a vegan option loaded with veggies and topped with truffle oil. Don't forget to pick up some apple cider doughnuts, which are made fresh each day with cider from their orchard.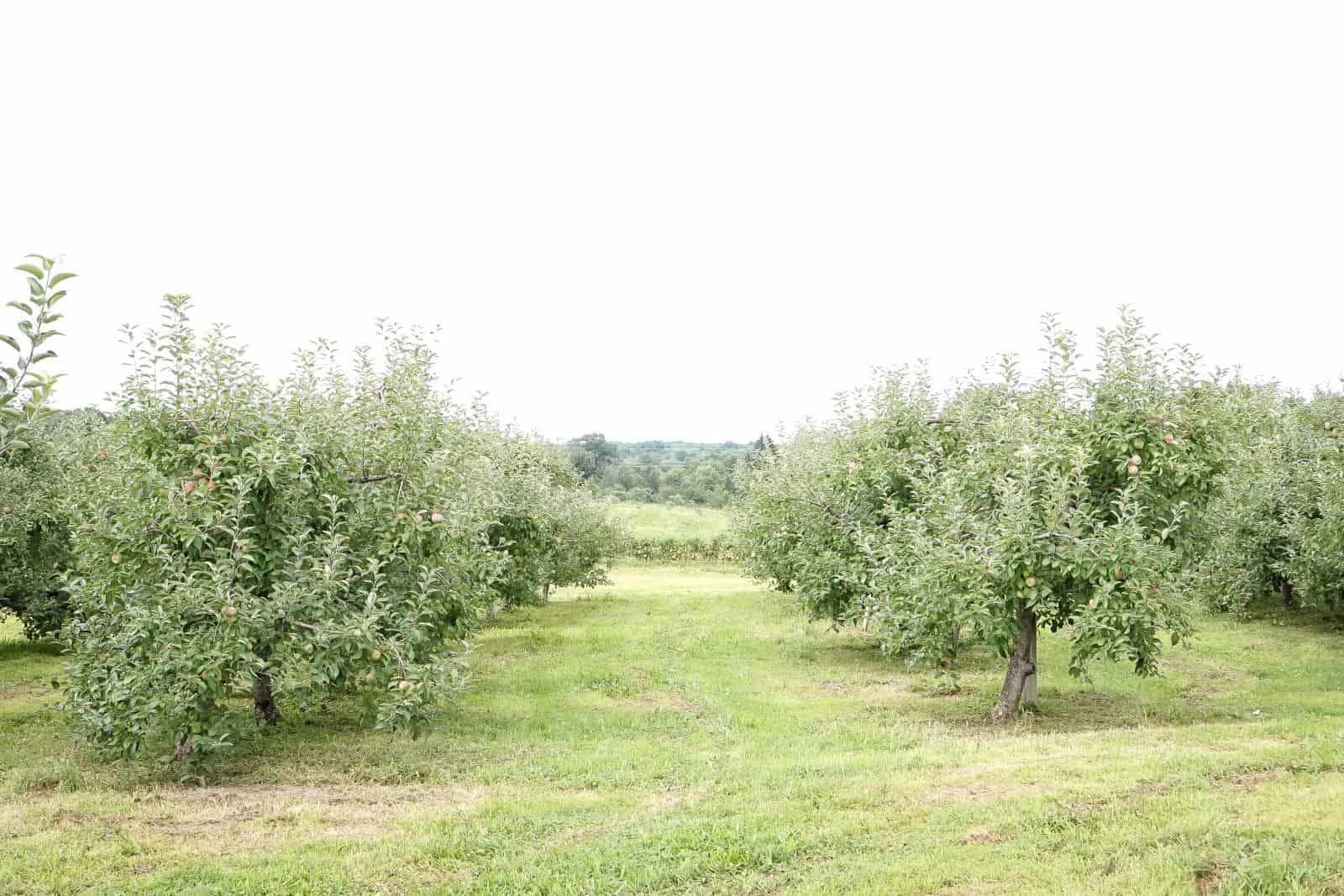 If you want more to do in the area, Twin Star is close to the Shawangunk Mountains and the Mohonk Preserve, a beautiful place for hiking, cycling and horseback riding. New Paltz also boasts a cute downtown to stroll around. However, if it were our day trip, we'd bring a blanket and a book and enjoy the vibes at Twin Star, working our way through Brooklyn Cider House's killer ciders.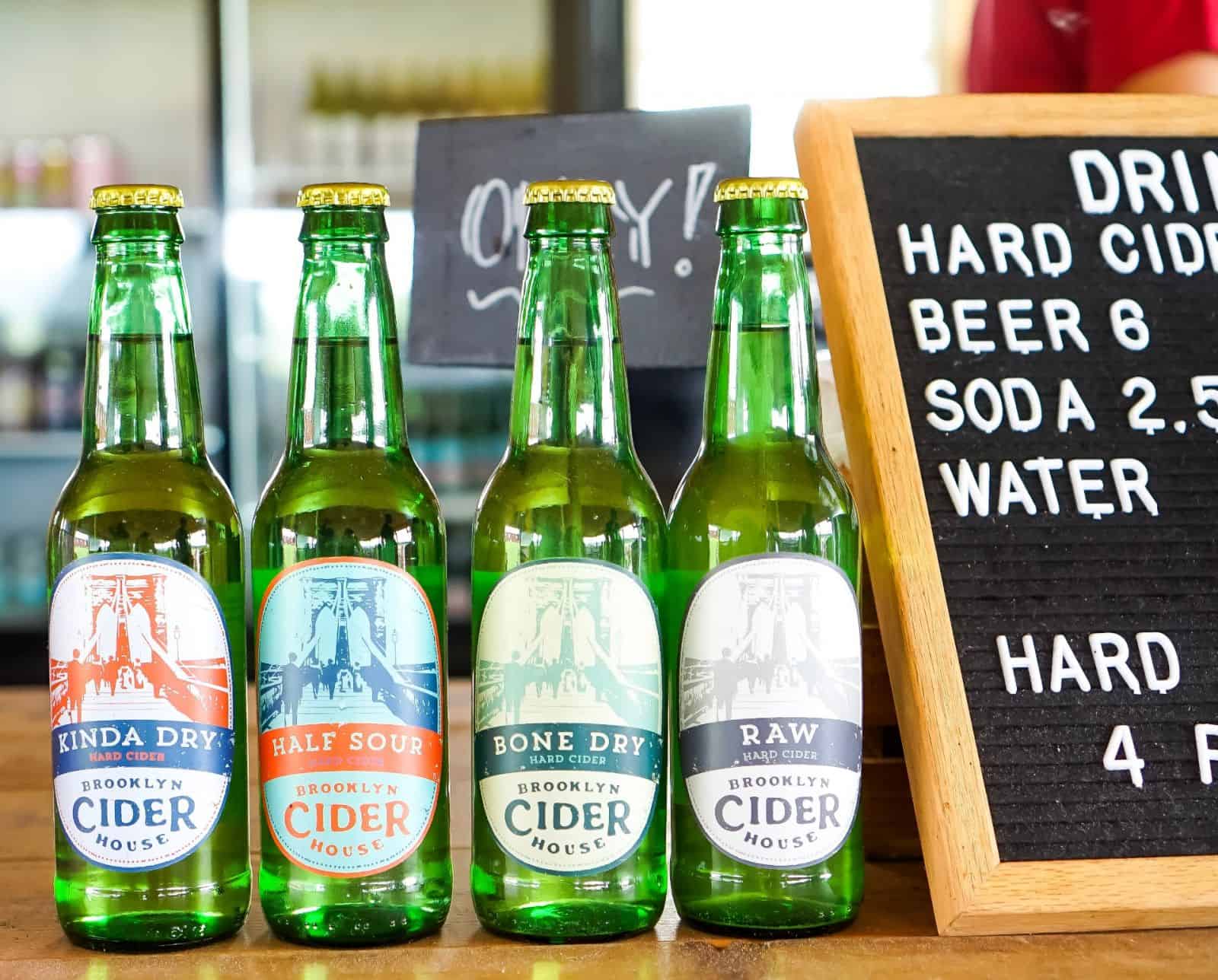 For more info, like hours and safety measures being taken, and a full list of upcoming events at Twin Star Orchards, visit their website and follow along on Instagram.
Find Twin Star Orchards at 155 N Ohioville Rd., in New Paltz, New York; phone: (845) 633-8657.