What's the best part about being a professional cider maker?
Maybe it's connecting with local orchards to source the perfect blend of apples, nerding out over yeast strains, tasting a product that you and your team made from start to finish, or sharing the perfect sip of a new variety with your customers.
But, as any successful cider maker knows, producing great cider is only one piece of the puzzle. Essential tasks like inventory, accounting, taxes and all the other responsibilities that go into running a successful cidery have to get done, too. Sometimes, it seems impossible to grow from a scrappy craft cidery into a profitable business without sacrificing the reason you started this in the first place — a love of cider making.
That's where Ekos comes in. It makes business management software customized for craft productions like yours, whether your cidery is already established or you're still in the planning process of launching your dream.
First, they developed Ekos Brewmaster, a cloud-based system that's customized to seamlessly track the brewing process and a wide range of brewery management tasks, from the ground up. Ekos has helped more than 1,100 brewery operations evolve from chaotic to streamlined operations, giving these craft businesses a powerful tool that's simple and easy to use.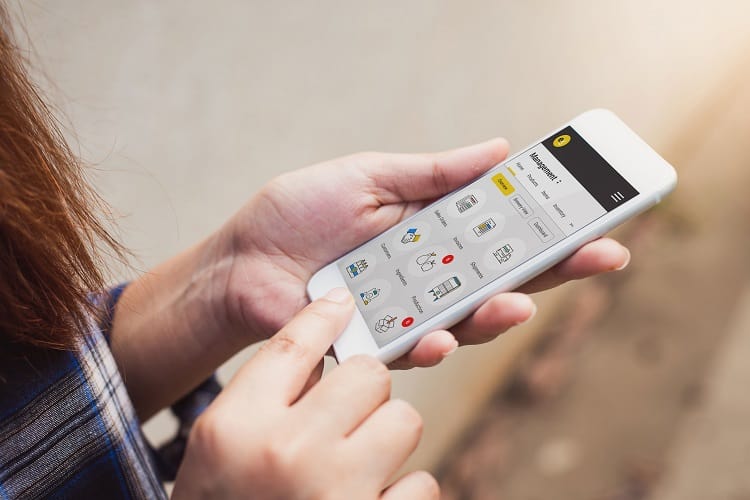 When the folks behind Ekos saw that cideries were interested in their Brewmaster system, they decided to fill a void and help the craft cider community by building a version specific to the unique cider making process. The result is Ekos Cidermaker, which uses the same simple, all-in-one approach and is further customized to the flexible batch processes of cider making. (Ekos Wineries is also in the works.)
With Ekos Cidermaker, you can monitor all of your inventory from your customized dashboard so that you know at a glance the ingredients you have on hand and how much cider you've produced, allowing you to project orders ahead of time and to analyze cost patterns. You can toggle between the "visual facility" format and reporting functions, depending on your needs. And the system makes it easy to update inventory in real time, so your numbers are always accurate.
Urban Orchard Cider Company in West Asheville, North Carolina has seen the value of Ekos' cloud-based, all-in-one system.
"It's amazing that you can log in from anywhere to see what's going on in your business — especially having your production process, finished goods and inventory melted into one system," said Josie Mielke, Urban Orchards' founder and vice president of operations.
Ekos also knows that the cider making process is different from that of other craft beverages, so they've built Cidermaker to be highly customizable: You can be flexible with the production process in any tank you choose, split batches post-fermentation to make multiple variations, and view automatically calculated production costs.
It's simpler to make sales, too. With Ekos, you'll carry your sales pipeline in your pocket. With inventory at a glance, you can fill incoming orders with confidence, and even create and send invoices from your phone.
"Ekos helps our team manage inventory down to the second, instead of having to reconcile month-to-month for tax reporting," said Mielke.
Cidermaker couldn't make finances simpler: The program integrates seamlessly with QuickBooks and keeps you updated with a dashboard view. Cidermaker's TTB reporting is specifically customized for cideries, and "Wine Premises Operations Reports" and amounts due are easy to generate.
While just about any craft cidery can benefit from a switch over to Ekos' management software, it's especially useful for new businesses that are looking to manage production through this system from the start. This saves time, trouble and money in the long run: Starting with Ekos from the beginning helps cideries avoid the headache of switching systems mid-production. Also, Ekos incentivizes business owners that partner with them before they even open their doors by waiving the program's setup fee.
Since Ekos is priced based on how much you produce, it's easy to start small and grow faster with Cidermaker's streamlined software and ongoing customer support.
By partnering with Ekos Cidermaker, you'll be able to grow your operation while still having time to focus on the part of your craft beverage business that you love the most: making amazing craft cider.
For more info, visit Ekos on Facebook and be sure to stop by and say hi to Ekos in person at CiderCon in Baltimore, January 30th through February 2nd, at booth #107. They will be offering live demos of Cidermaker and a free financial analysis while they are there!
Josie Mielke photo: Urban Orchards