Eileen W. Cho is a Korean-American fashion and travel photographer living in Paris, France. She's also majorly into cider. Check out her first feature for Cider Culture about stumbling across Floyd's, a bar in Paris, that provided a wonderful taste of home (and superb cider cocktails).
I became a cider enthusiast when my friend Ashtyn brought over Jack's Hard Cider and guacamole, purchased from the campus Whole Foods, to a sleepover I attended in college. Ever since then, cider has been my go-to alcoholic beverage of choice. In Seattle, where I am originally from, there is a big cider following, and it's easy to find uniquely flavored ciders in the most popular bars in the city (have you ever tasted jalapeno cider at Chuck's Hop Shop?). As a photographer and journalist based in Paris, I was curious about local cider culture.
Little did I know that cider was actually heavily produced in France and that the French, especially in the Northwest regions of Normandy and Brittany, traditionally drink cider (cidre) in fancy corked glass bottles or ceramic bowls. In the Southwest region of Basque, cider is called sidra and can often be found in barrels. However, despite the popularity and tradition of cider in certain French regions, my research revealed that here in Paris, cider is consumed far less than wine. At most restaurants and bars in the city, there are dozens if not hundreds of wine offerings, yet there are often only one or two types of ciders on the menu. This got my interest rolling to taste test as many ciders as I could in Paris and all of France.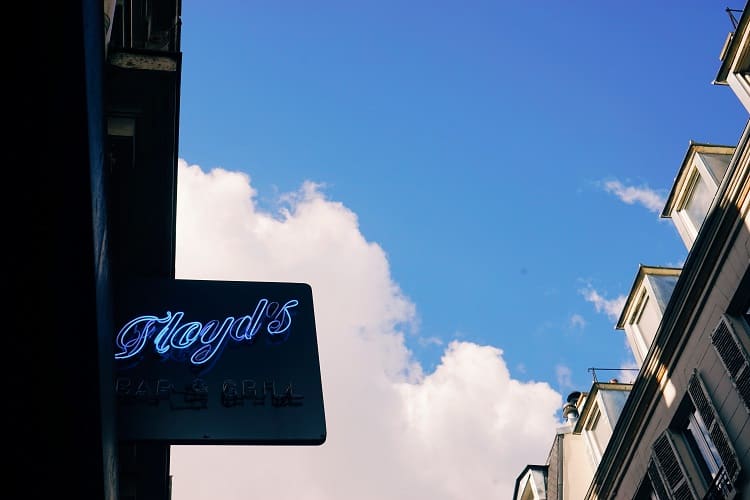 After searching for and stopping into myriad bars and restaurants in Paris that offer cider, I discovered Floyd's Bar and Grill. Floyd's is special for many reasons. If you come during evening hours, one of the friendliest bartenders in the city will greet you at a dimly lit bar that one can imagine Ernest Hemingway bellying up to for a drink or five. Sitting at that bar, you would have no idea that there is a full restaurant hidden in the back, like a reverse speakeasy!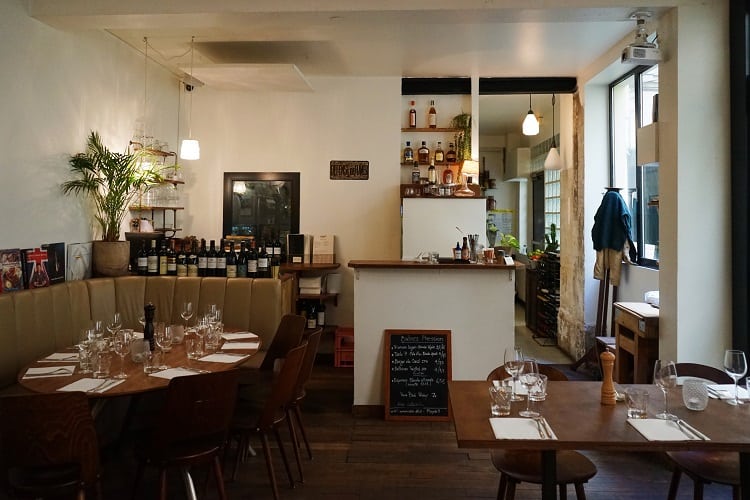 One night after sharing Korean fried chicken and rice wine with friends, I found myself at Floyd's again. This time, however, I ran into the American owner, Christopher Smith. We started talking about our mutual love and interest for cider and my obsession with Floyd's ribs. He then revealed a kitchen secret to me—its famous ribs are kept moist for six hours, marinating in hard cider. This piqued my interest, and he agreed to give me a tour of the place.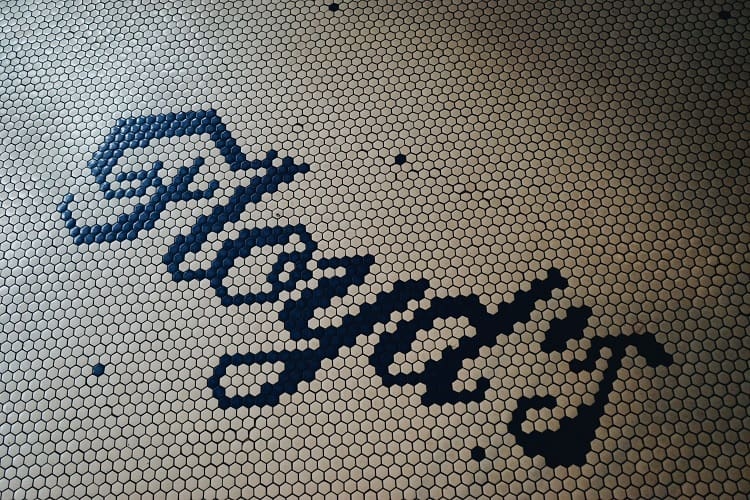 Floyd's, named after Pretty Boy Floyd (a notorious American bank robber), is decorated as if it were home to Depression-era bootlegging. Christopher explained to me that the idea behind the place was to feel like a "little vacation spot." To me, Floyd's is just that and more; it is also a reminder of the world-famous American hospitality and service culture, something that is often scarce in Paris.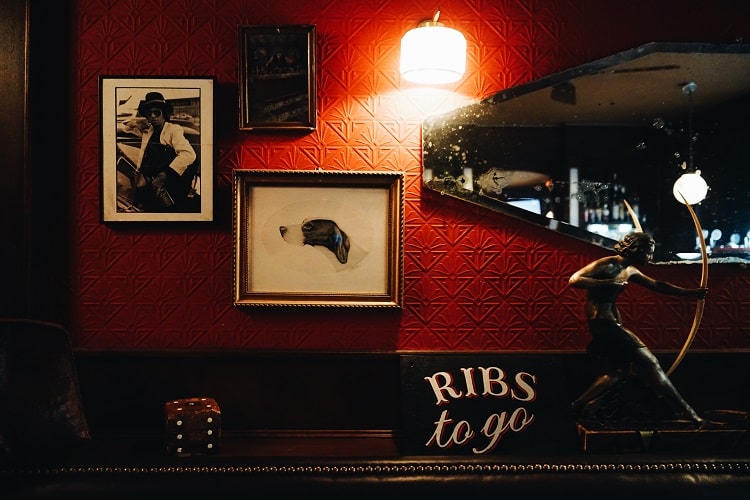 Moreover, the food keeps you coming back. Christopher explained that he wanted to create a menu with items that he missed from home: dishes with strong, bold flavors that define American cuisine. For example, at the bar you can find artichoke dip, truffle popcorn, buffalo and BBQ meatballs and chips and salsa (side note: it took Chris six years to develop this salsa in France, as he had no idea that "corriandre" was French for cilantro!). Typically, at bars in Paris, the offerings are limited to charcuterie and cheese.
Floyd's offers a few beers on tap, including the American craft beer Tank 7 from Boulevard Brewing Company, as well as wine, liquor (including French Eau de Vit and Calvados) and cocktails. According to Christopher, the customers at Floyd's who drink cider (including his Norwegian wife) only drink cider, so he makes sure to have a well-stocked selection. He only offers the highest-quality cider on the French market, including bottled Lefèvre, made with apples from orchards in Normandy, France.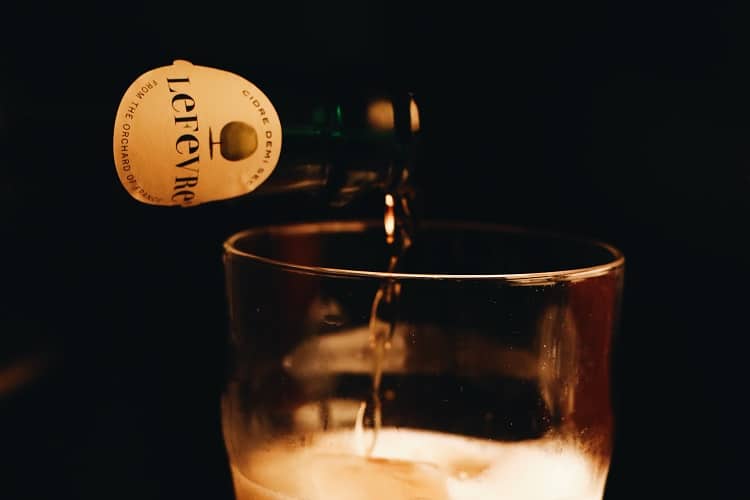 Lefèvre is hand produced in small batches, and therefore costs a little more than other ciders. To me, Lefèvre was love at first taste. Upon further research, I discovered that Lefèvre is created by the Lefèvre family in an artisan tradition that goes back 200 years.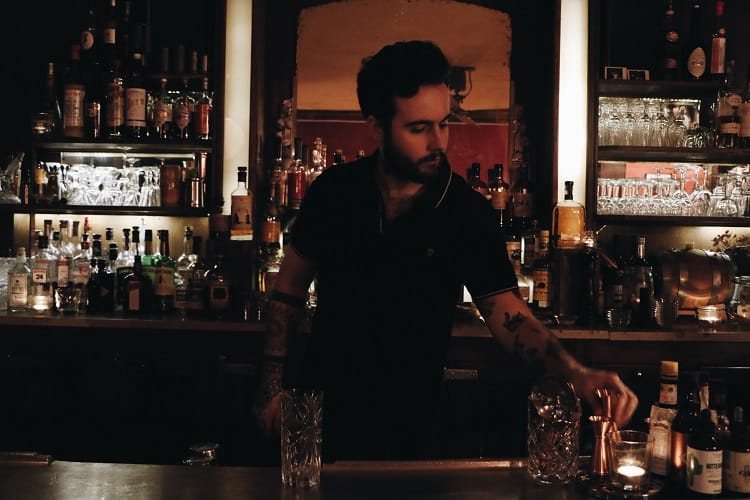 Yann Roger, the bartender and manager, mixed up the first cider cocktail I'd ever had in my life. Yann, born in Normandy to French and Swiss descent, grew up drinking cider. For me, he mixed in fresh lemon and bitters to make a beautiful cider cocktail. I finally understood why the bar at Floyd's was also so busy—Yann really knows what he's doing behind the bar. He moves gracefully, as if in a trance, as he mixes up unique concoctions. After the cocktail tasting, he explained that, because the cider they serve is "demi-sec" (medium-dry), it genuinely tastes like real apples. If I had to describe my cider experience at Floyd's, it was like revisiting my favorite summer memories.
Floyd's … what a place. For those wanting to make a visit to the delectable Floyd's, reservations are highly recommended by either phone or email. Make sure you tell them I sent you. As the French say, "Santé!"
Find Floyd's Bar & Grill at 11 rue d'Enghien, Paris, France; phone: +33 1 44 79 05 52.