It's a little confusing as you follow the Google Maps app to Liquid Alchemy Beverages' (LAB's) tasting room. First you're winding through the city of Wilmington, Delaware, assuming it must be in some up-and-coming hip neighborhood. But soon enough, you're on the residential outskirts of town, and then the map directs you into a very unassuming-looking industrial park. This can't be right, you think, but in a moment, the app announces that you've arrived at your destination. And there, tucked between garages and warehouses, is LAB's cheerful, if somewhat unadorned, exterior.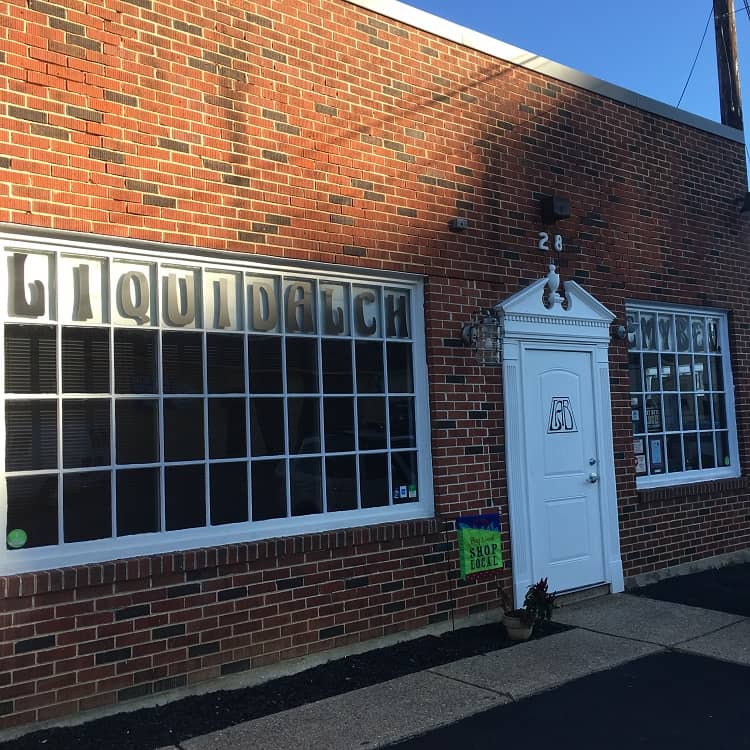 Inside, the tasting room has a DIY charm, with plenty of stools gathered around barrels, a nice L-shaped bar, a bookshelf of toys and games for kids and afternoon light flooding through the high windows.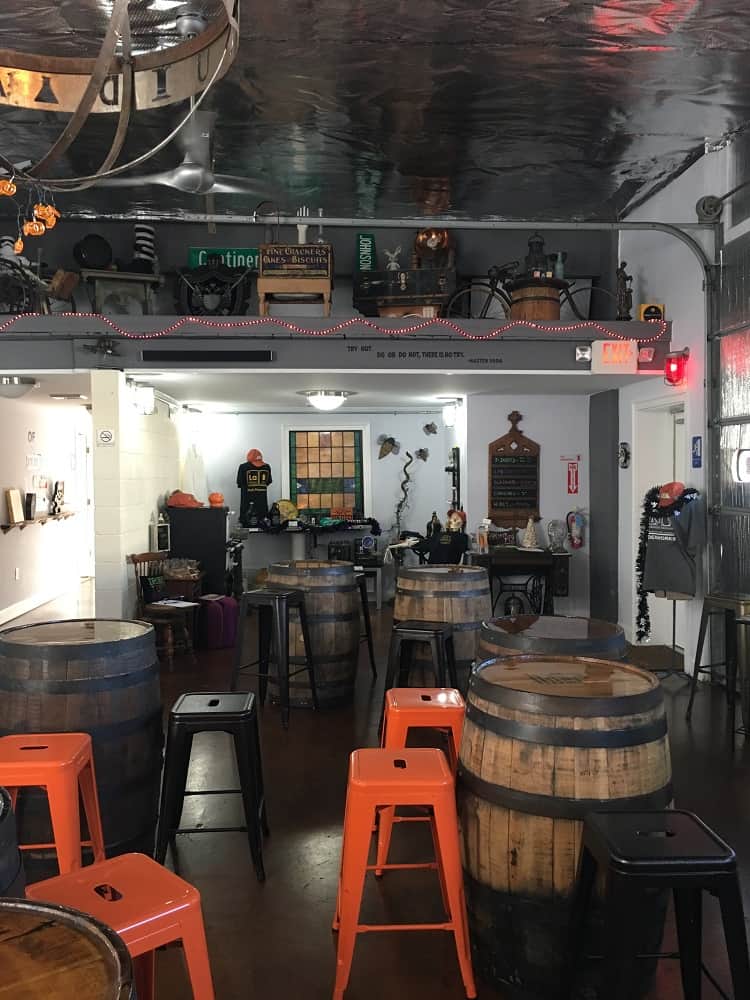 Liquid Alchemy was established in 2012 by Jeffrey Cheskin and Terri Sorantino, a local couple who discovered craft mead at Maine Mead Works on a trip to New England. They quickly became obsessed with this obscure drink and started making it at home. Cheskin is a physician (Sorantino works in his office), and the couple decided to join the craft beverage renaissance happening in Delaware and far beyond and began commercially producing mead (they got so good at it, they won the Grand Champion medal at the Texas Mead Cup!).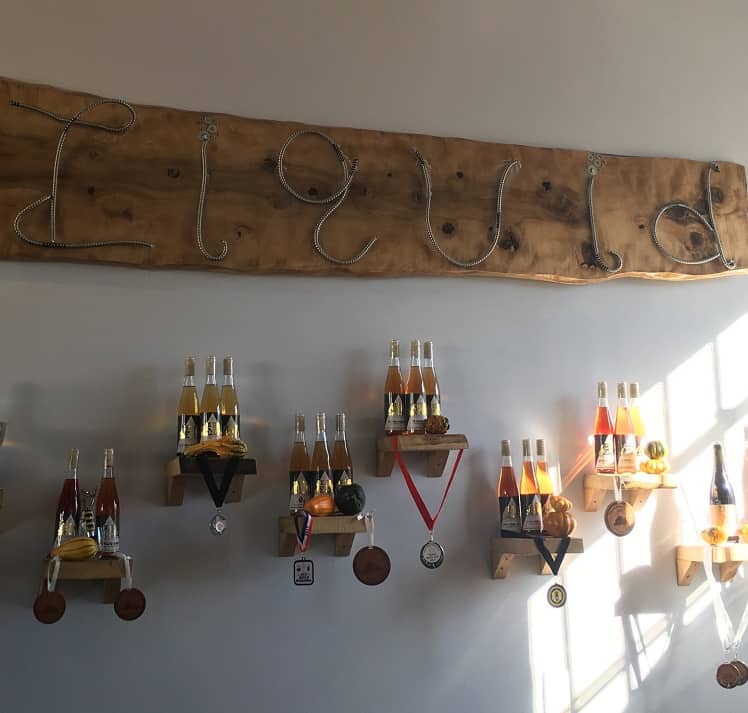 After a Kickstarter campaign and tons of work, they opened a production space and tasting room in the totally rehabbed industrial space they now call home. Hard cider was soon added to the Liquid Alchemy Beverages portfolio, under the direction of Ryan Rice, the company's head cider and mead maker.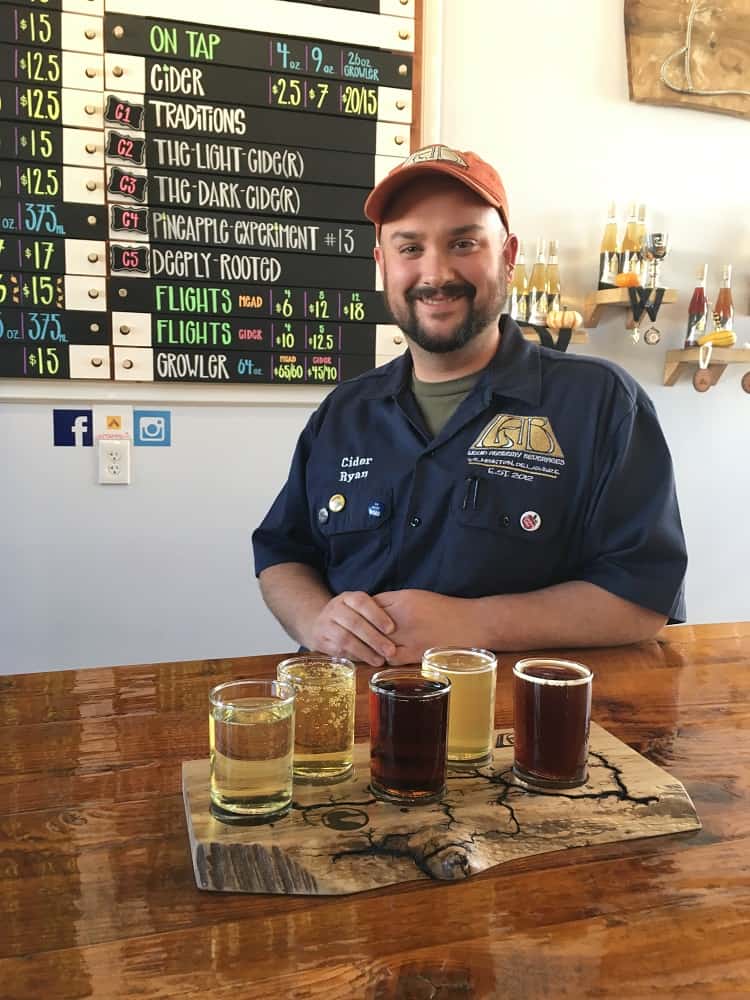 Rice is a self-taught cider and mead maker who began working for LAB last year. Friendly and outgoing, Rice works a full-time job at Trader Joe's and is at LAB for many more hours throughout the week, often with his kids in tow. He says that so far, the local reception to this upstart's products has been fantastic.
"The meads took off really well. We've been getting a lot of people who are like, 'I've heard of this, but never had it,' and they're blown away by the different offering we have," he says. "Then, when we introduced cider into the lineup, the reception was that much better."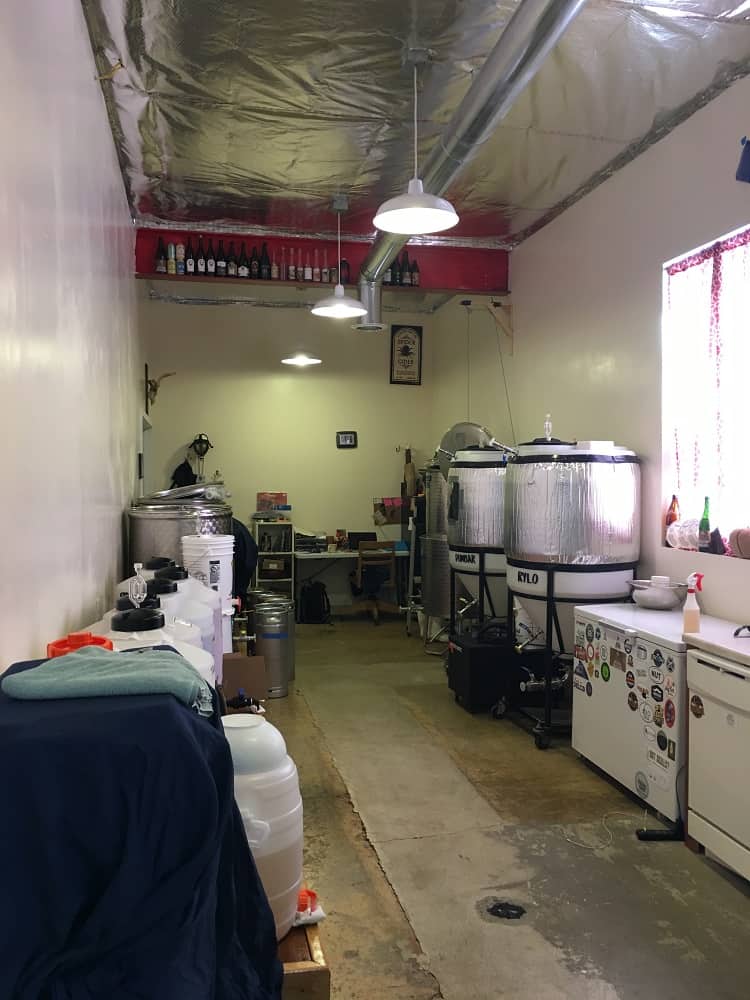 All of LAB's meads and ciders are made on-site in a production facility behind the tasting room. Local honey is the base for the meads, and all of its ciders are all made with juice from apples grown in Pennsylvania, Delaware and New York, pressed by Kauffman's Fruit Farm in Pennsylvania. LAB recently just hit a big enough production schedule to order totes of juice instead of gallon jugs, which Rice was excited about. "Right now, we're doing about 200 to 250 gallons a month, but every month it's increasing," he says.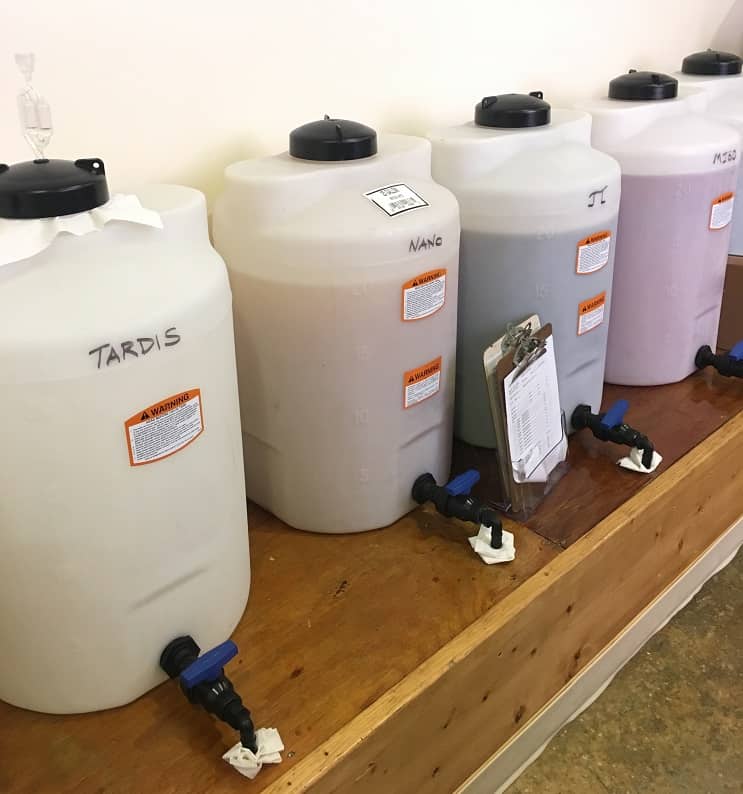 LAB has a few wholesale accounts in the area for both its cider and mead, and it does some bottling in large format bottles, with no concrete plans for canning at present. The tasting room is really where most people encounter LAB's products. Rice says the weekend crowd is a healthy mix of tourists who book the tour, locals who come in for their favorite pour, families and young adults—just all kinds of folks. Legally, no other products (beer or other brands of cider, wine or mead) are allowed to be served, and food trucks bring the food for guests on the weekends. There is plenty to drink, though, with over a dozen pours of mead and five varieties of cider.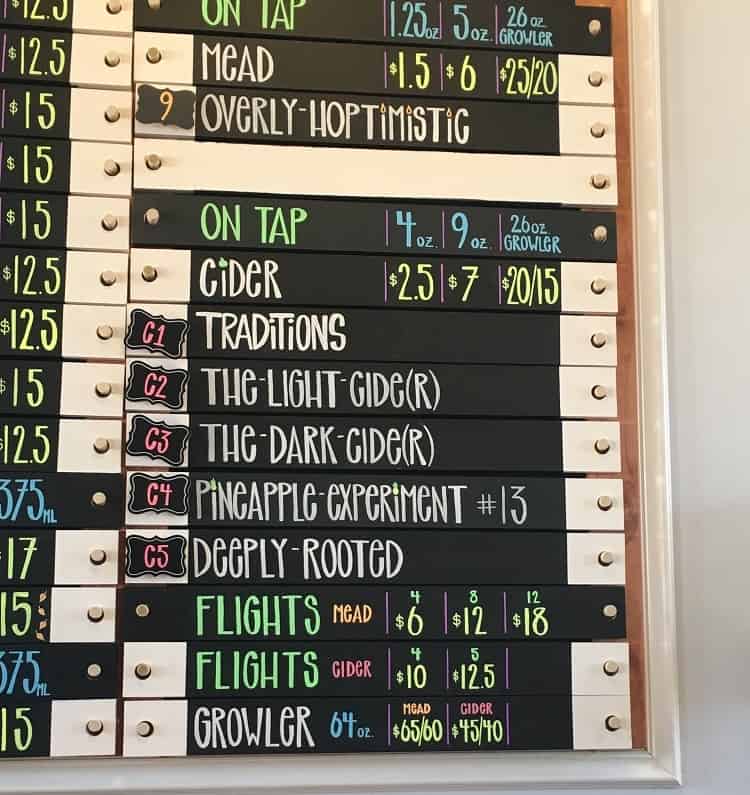 Flights are definitely the way to go here, as there are so many intriguing options to choose from. The meads are sweet, yes, but not in the jaw-aching way you might expect. There is a deep, smooth roundness to their sweetness, with a creamy body and velvety mouthfeel. Each flavor that I tasted carried its own forthright characteristics: the Sweet Nothing, singing a song of pure, sparkling honey; the Overly Hoptimistic, redolent with citrusy Galaxy hops; the floral Pucker Up Baby Dry, tinged dark purple with Jamaican Sorrel and astringent on the palate like a Tempranillo; and the Thai Grrr, punched up with chili peppers and fresh lime.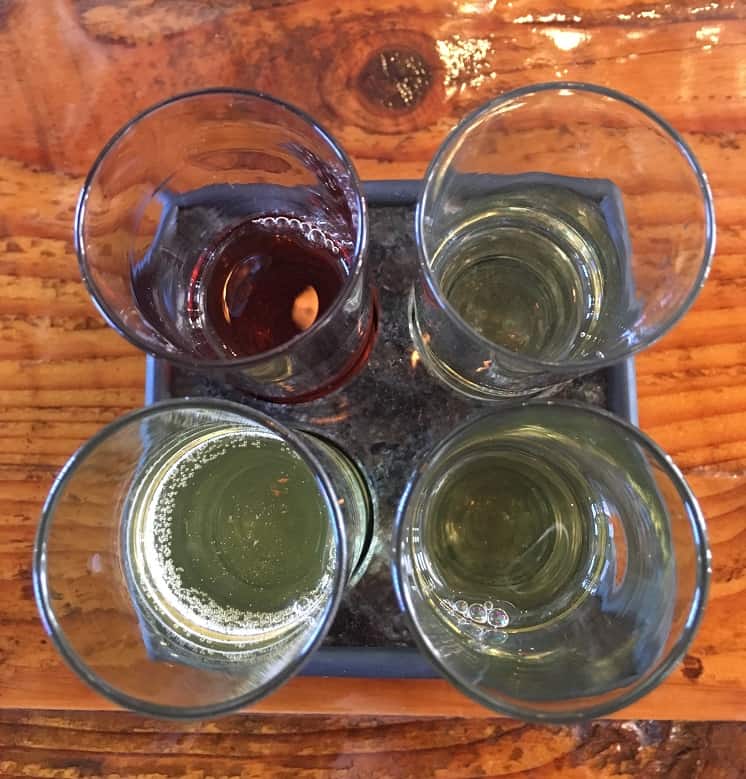 The ciders trend sweet—popular with the regulars, Rice says—but are still nicely balanced with pleasing effervescence. The Dark Cide(r) is spiked with orange blossom honey and Belgian candy syrup before fermentation and finished with more honey and apple juice from Michigan. The Light Cide(r) is made with Pennsylvania apples and has a clean, semi-dry, apple-forward flavor. I also sampled the Deeply Rooted, a seasonal special that adds sarsaparilla, birch bark and Madagascar vanilla beans to The Dark Cide(r) base. I've never tried "adult root beer," but can only imagine that this is a thousand times tastier. Deeply Rooted is the fall and winter cider that's replacing a summer fan favorite, Pineapple Experiment #13, which basically tastes like an afternoon by the pool in a glass. My favorite of the bunch was Rice's most recent accomplishment, Traditions, a bone-dry, maddeningly crisp cider inspired by traditional English cider. "It's the purest representation of our apples that I can do … it's the hardest one, but the one I'm having the most fun with," he says.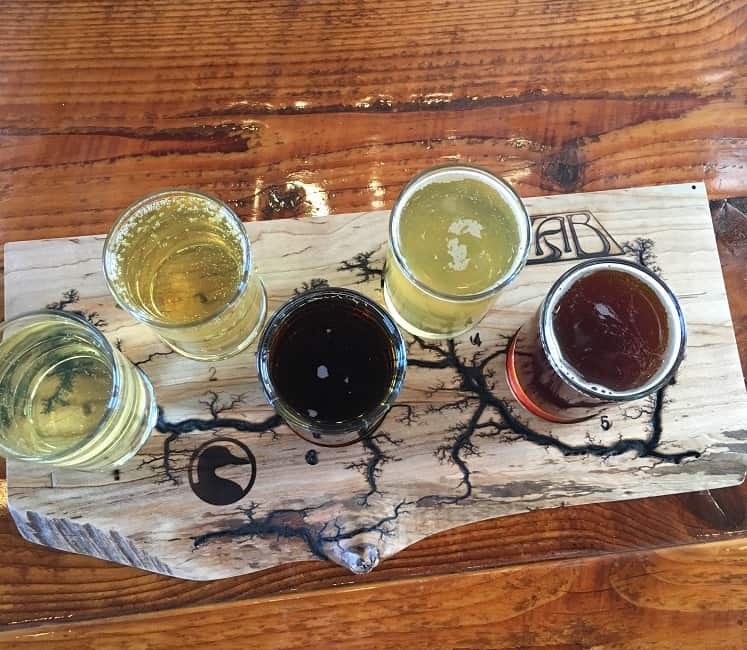 Rice has a number of other cider experiments up his sleeve, and says he wants to keep guiding LAB's ciders in a slightly dryer direction. The company is growing quickly, he says, and the goal is to keep increasing quantity while keeping the small-batch quality on point. For fermented beverage enthusiasts, LAB's tasting room is definitely worth a visit, especially for anyone living in or around Wilmington or passing through (it's not too far from I-95!).
The LAB tasting room is open on Fridays from 2:30–9 p.m., Saturdays from noon– 9 p.m. and Sundays from noon–5 p.m. It is closed Monday through Thursday.
Find Liquid Alchemy Beverages at 28 Brookside Dr. in Wilmington, Delaware; phone: (302) 438-0252.