The first weekend of November should be on every cider lover's calendar, because that's when the 23rd annual Franklin County CiderDays takes place! Come celebrate all things apple in beautiful and historic Franklin County, Mass., about two hours from Boston.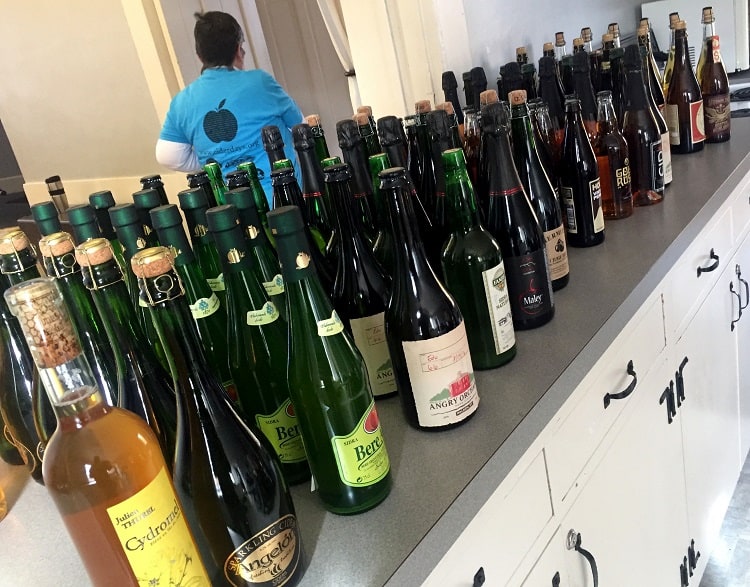 CiderDays allows cider and apple fanatics to take tours and enjoy tastings, attend cider-making workshops and much more in idyllic orchards, cider houses and unique cider venues across Franklin County. It remains one of the nation's top cider events, drawing cider fans and cider makers from around the world! If you plan to attend this year, I've put together a guide on how to make the most of this epic weekend.
Kicking it Off Friday
Last year, the CiderDays lineup included a cider cocktail experience with the workshop Cider Cocktails – Another Bite of the Apple, hosted by author Darlene Hayes. The event sold out and was a delicious opportunity to try local cider in unique cocktails. This year's special Friday event, How to Taste Hard Cider, is hosted by Eric West of Cider Guide and Nicole Leibon of Farnum Hill Ciders. You'll get the chance to sip cider and gain some insider insight that, according to the event description, "will focus on the thought process behind tasting and evaluating cider, then will guide the participants through a tasting of various cider styles." This is definitely a good reason to get up here on Friday!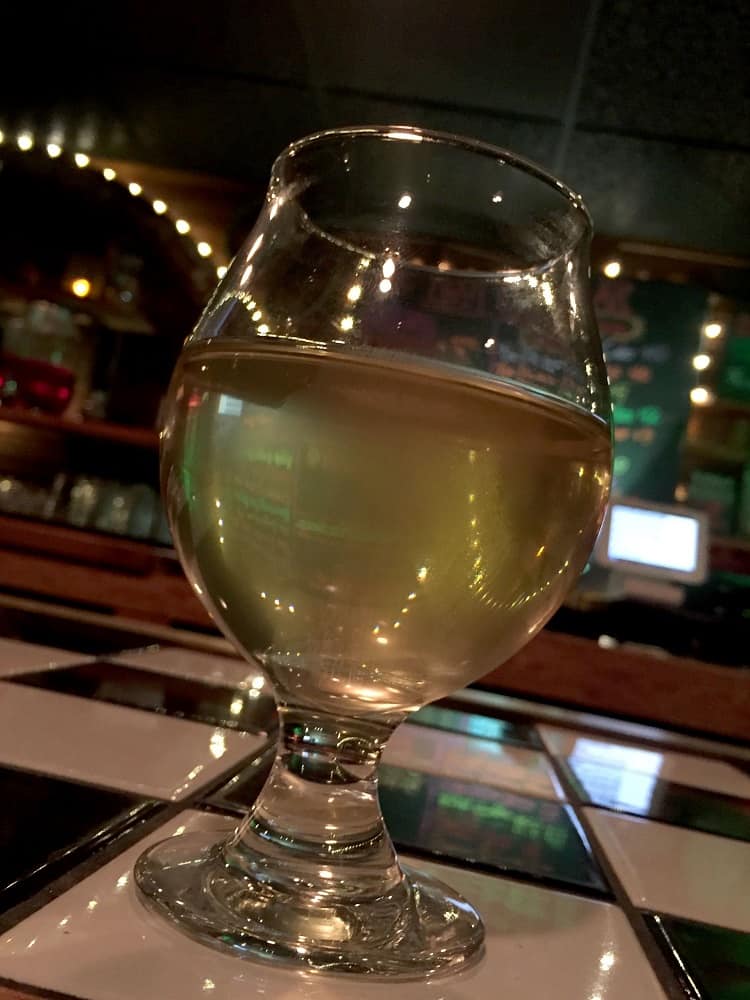 Last year, the popular cider podcast Cider Chat put together a fun, unofficial local bar gathering of home cider makers and enthusiasts. Hopefully this impromptu gathering will happen again this year, because it's a great way to meet some local home cider makers and compare what everyone is fermenting. Friday is a chance to settle in, get your bearings and get ready for a day full of cider. Greenfield is home to some great places to drink cider and grab a bite. We like to stop in at The People's Pint, Seymour, the pub and The Root Cellar.
Getting into Your Saturday Cider Stride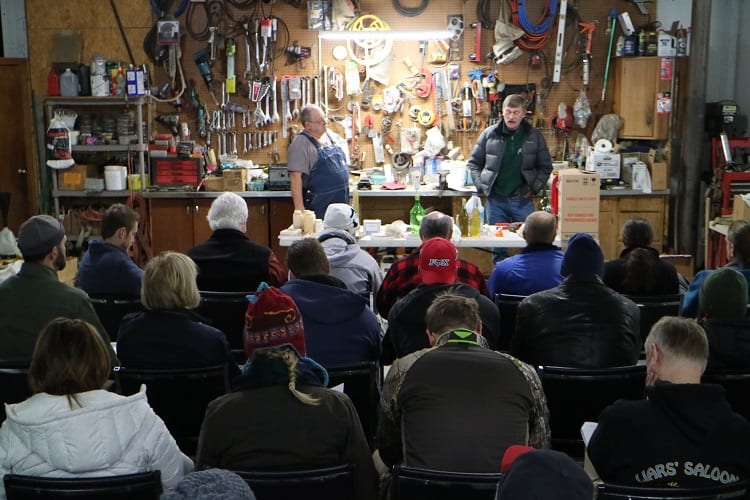 Saturday is when most of the awesome events take place. The day starts with fueling up with some fresh apple goodness at the apple pancake breakfast held at the Second Congregational Church in Greenfield. If you are a new home cider maker, Pine Hill Orchards will be hosting an enthusiastic beginner's cider making workshop with Bob Delisle and Charlie Olchowski that includes materials, instructions and fresh apple juice to make your first batch. The orchard also sells unique blends of juice on this day that novice cider makers can take home.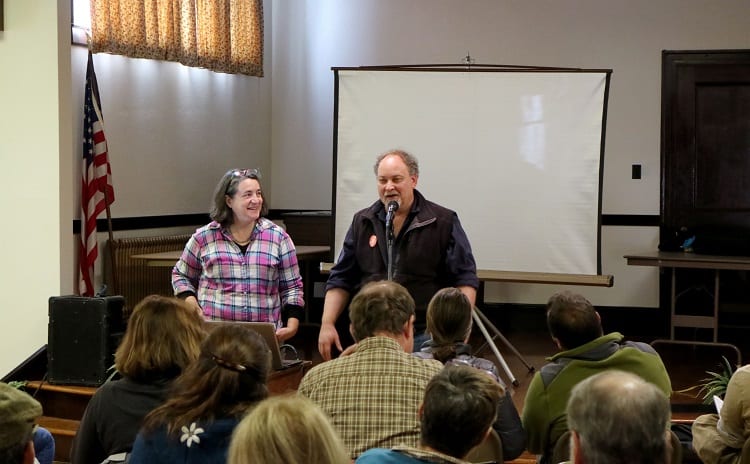 Most of the day's talks will be held at The Shelburne-Buckland Community Center in Shelburne Falls, Mass. I'm looking forward to the following workshops: 
Top Working Old Orchards

with Eliza Greenman 

8 Blends, 3 Yeasts, 2 Scientists: Experimental cider making in the Finger Lakes
Perry: The Finest of Drinks

with Tom Oliver from

Oliver's Cider & Perry

in the UK
You can also learn about the cider industry with the State of Cider in the U.S. panel with the United States Association of Cider Makers. One of last year's most talked about tasting events was the Artifact Cider Project Hard Cider Tasting and Heirloom Apple Orchard Tour at the beautiful Tip Top Orchards in Buckland.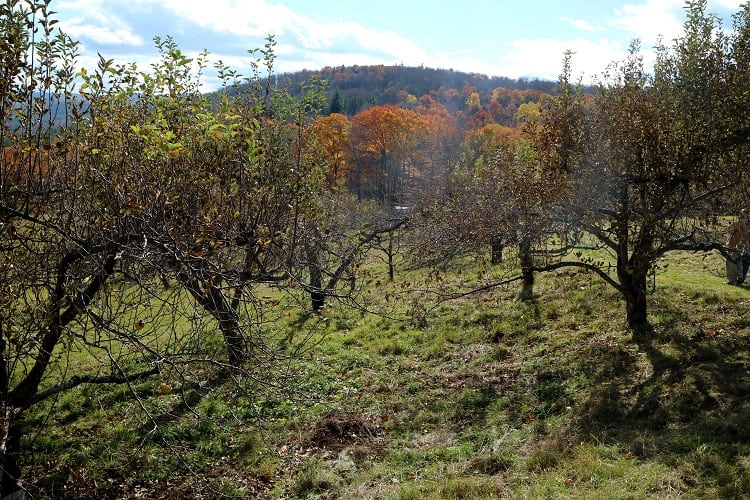 Cider producers with open tasting rooms on Saturday include West County Cider, Bear Meadow Farm Cidery, Bear Swamp Orchard & Cidery, Carr's Ciderhouse and Artisan Beverage Cooperative.
End your day properly with the main event of CiderDays: The Cider Salon. Every year brings exciting new ciders for attendees to taste, typically poured by the cider makers.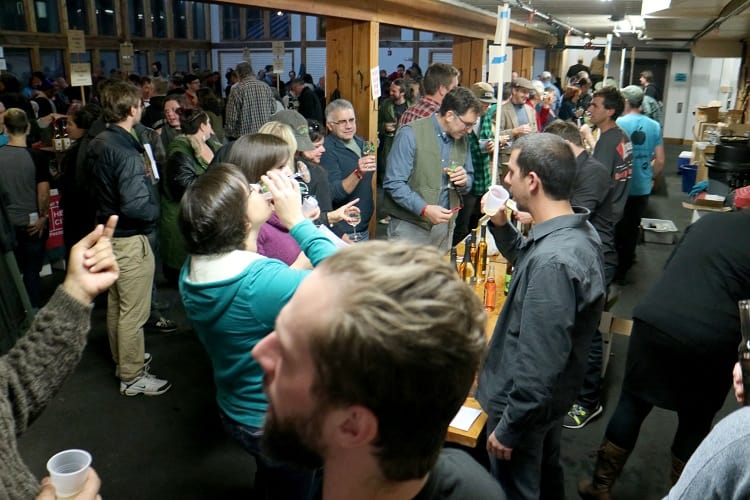 This year's Salon will be at a new tented venue by the Connecticut River, Unity Park in Turners Falls. The event website calls it "the world's longest-running hard cider tasting with more than 90 individual cider brands from across North America and Europe." The Salon has two sessions; many hardcore cider fans get tickets to both and take their time getting through all the delicious ciders, sip by sip.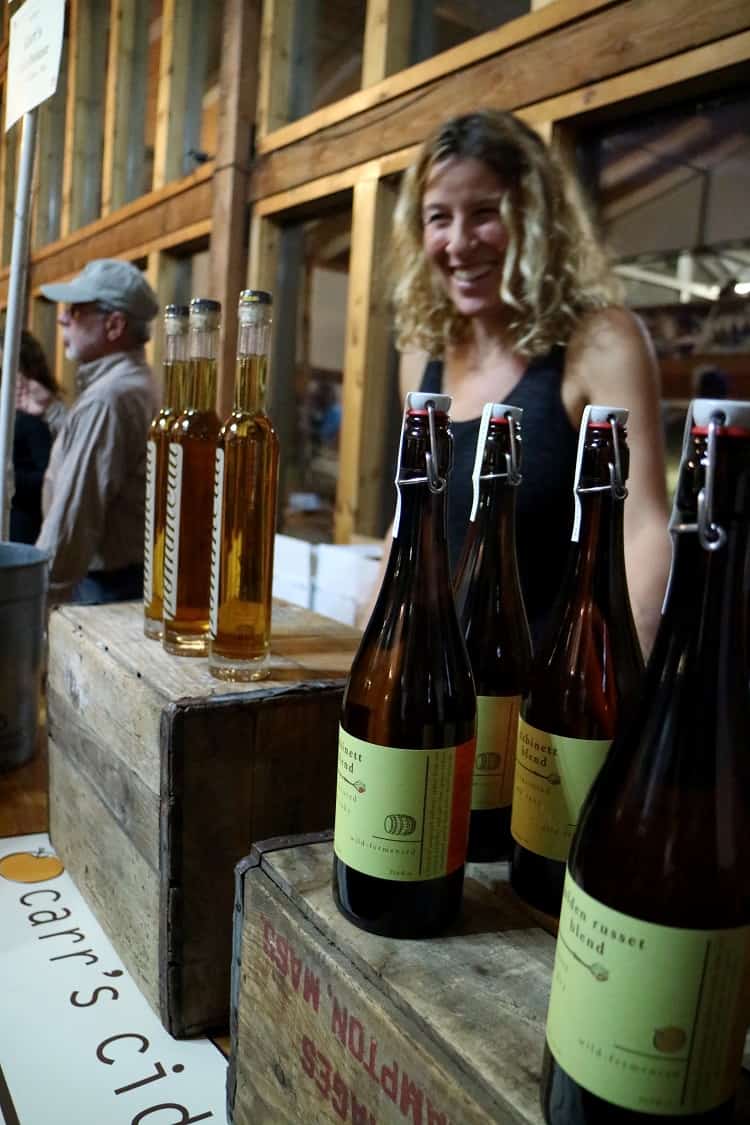 Wrapping it up With Cider on Sunday
Sunday is a great day to relax and get a last taste of cider on your way home. Most of the day's events take place at the Deerfield Community Center and focus on guided cider-tasting sessions led by cider industry leaders. This year, some of the highlights include a perry tasting, again with Tom Oliver of Oliver's Cider & Perry, and a specialty cider tasting with Ben Watson, author of Cider, Hard and Sweet: History, Traditions, and Making Your Own.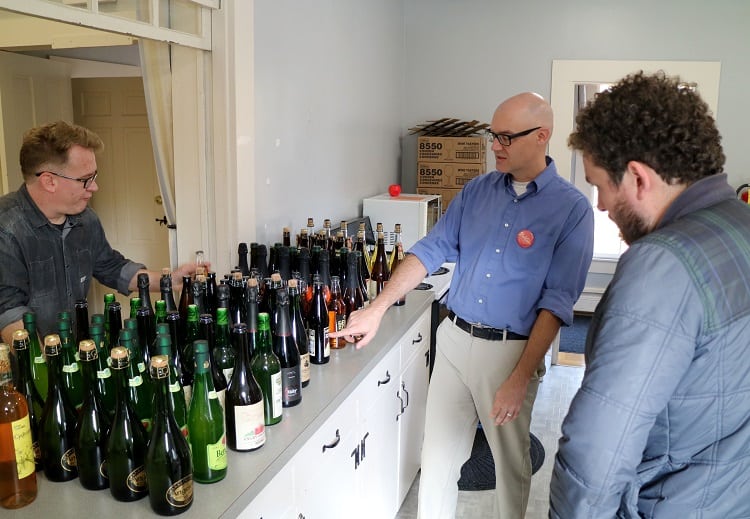 A panel and tasting discussion, Making Spanish-Style Cider (Sidra) in America, led by Curt Sherrer of MillStone Cellars, John Reynolds from Blackduck Cider and Ciders of Spain, will bring American interpretations of Sidra and their inspirations to your glass. The always-delicious cider and cheese pairing with Provisions of Northampton will have a flight of ciders with perfectly paired cheeses. John Bunker will also give a talk that day at Bear Swamp Orchard & Cidery on the history of apples in America, and Matt Kaminsky's slideshow and discussion of the lost apples of the Quabbin looks like it will be worth attending. You can't go wrong with any of these options!
Cider to Go
There are some well-stocked stores that offer a bounty of New England ciders, and depending where you're coming from, there are some likely on your way home. One favorite is the very large Table & Vine shop in West Springfield, with one of the best cider and beer selections around. Another worthwhile stop in Greenfield, Ryan & Casey Liquors, hosts a tasting of ciders and calvados on Saturday and always seems to have a few unique ciders I haven't seen in other stores. An all-around wonderful place, Provisions of Northampton is a great stop for cider, beer, wine and specialty foods to stock your pantry with.
Getting There, Getting Around and Sleeping Over
CiderDays can be a challenge to some visitors who are not accustomed to a festival spread out at orchards, farms and unique locations around a large rural county that doesn't have a transit system that lets them get around easily. A lot of people fly into Boston, which is about two hours away, but Bradley Airport outside of Hartford, Conn., is a bit closer at about an hour. Uber is another option, but some of the venues are far from each other. Your best bet is to have a car that can get you from one location to the next, and you will need to map everything out (maybe even print your map, because cellular reception isn't always predictable). Also, it's important to keep track of the time. Some events overlap others, and you'll need to factor in an extra 20 or 30 minutes of drive time.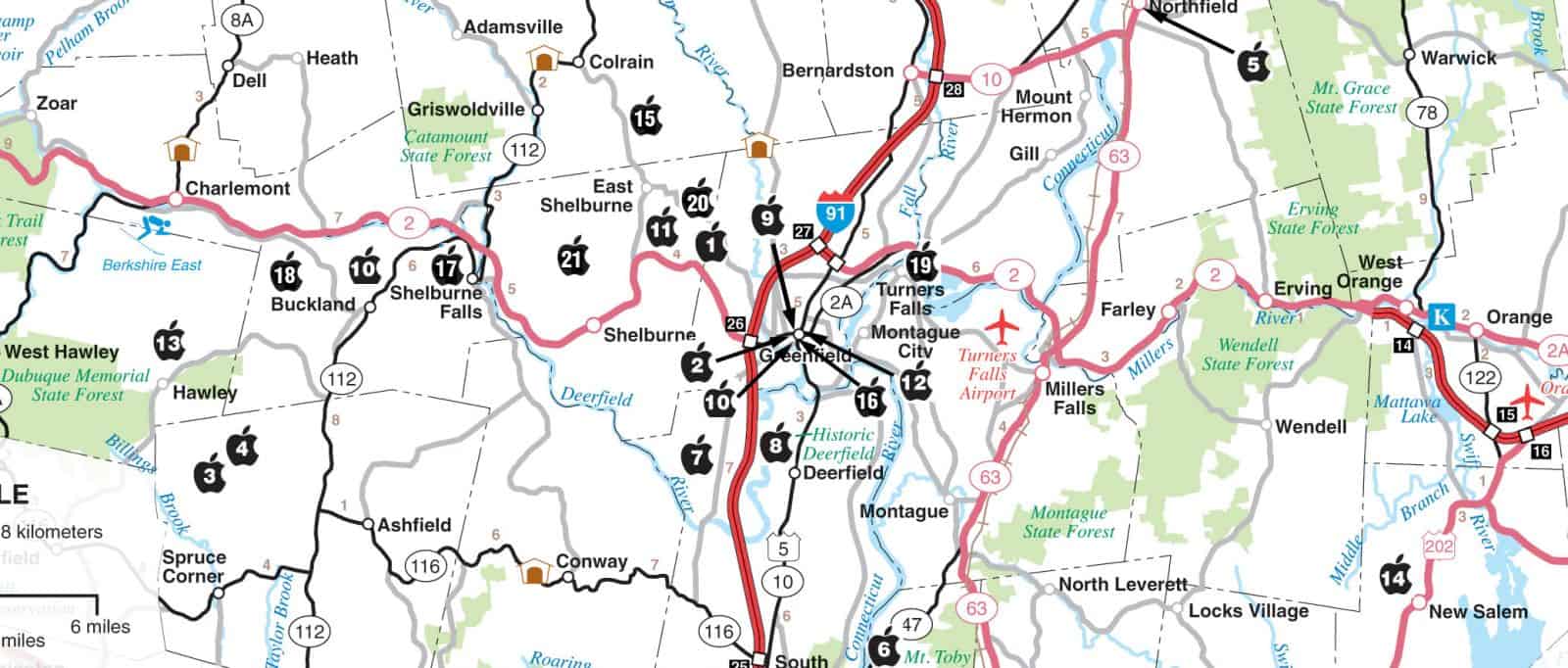 For places to stay, check out airbnb—there are some pretty great options near some of the venues, and you can even stay at some farms and orchards. Big chain hotels are not very closeby, but if you like those creature comforts and waffle breakfasts, look for hotels in Northampton, a short drive with a lot of interesting restaurants and bars.
Meet the Competition
If you are a home cider maker, another interesting aspect of CiderDays is the amateur cider competition, now in its sixth year, with entries arriving from around the country and continually growing. If attending CiderDays, home cider makers can bring their ciders with them the day of the competition and save on shipping. Also, the awards presentation from last year's Amateur Cider Maker Competition will be Saturday at the Home Cider Makers Tasting: Ciders from the '16 Harvest. This competition is AHA/BJCP sanctioned and judging takes place in December, about a month after CiderDays. Watch for the competition website to go live Saturday, October 21, to register your entries!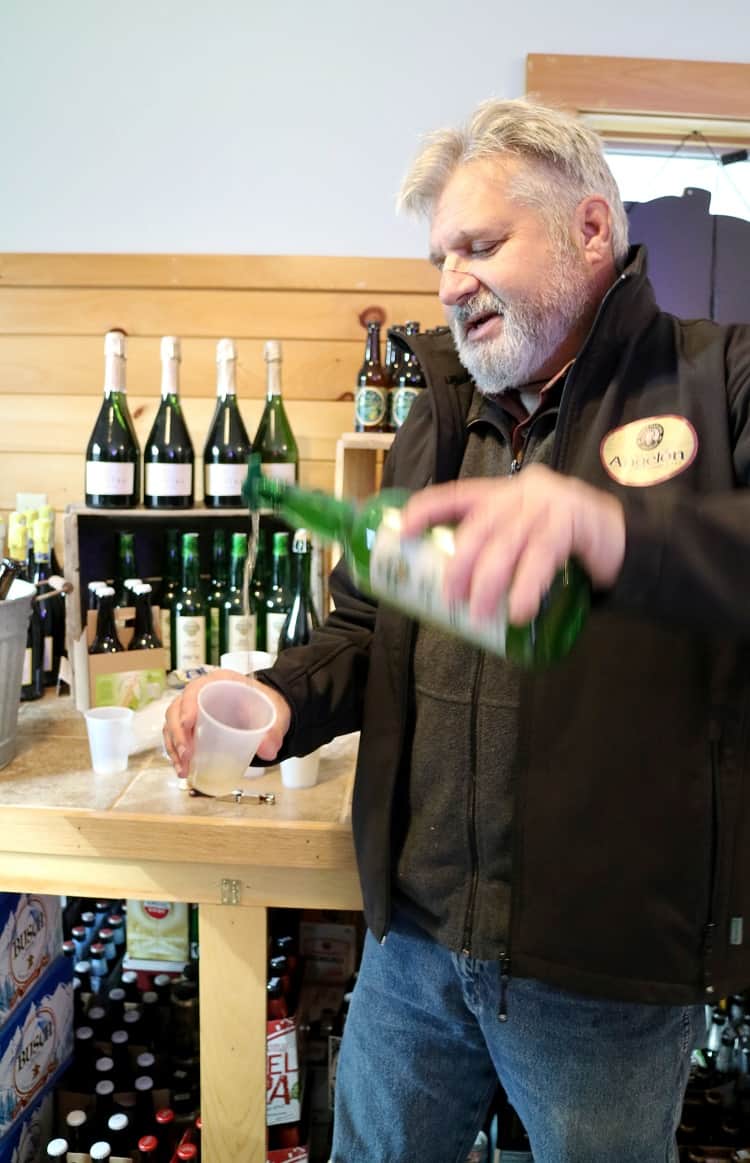 As with all events, it's a good idea to keep up to date with schedule changes and updates on the CiderDays website, which is also where you should head to buy your tickets!
Have you ever been to CiderDays? Got any tips to share? Let us know in the comments!
Map image: Franklin County CiderDays