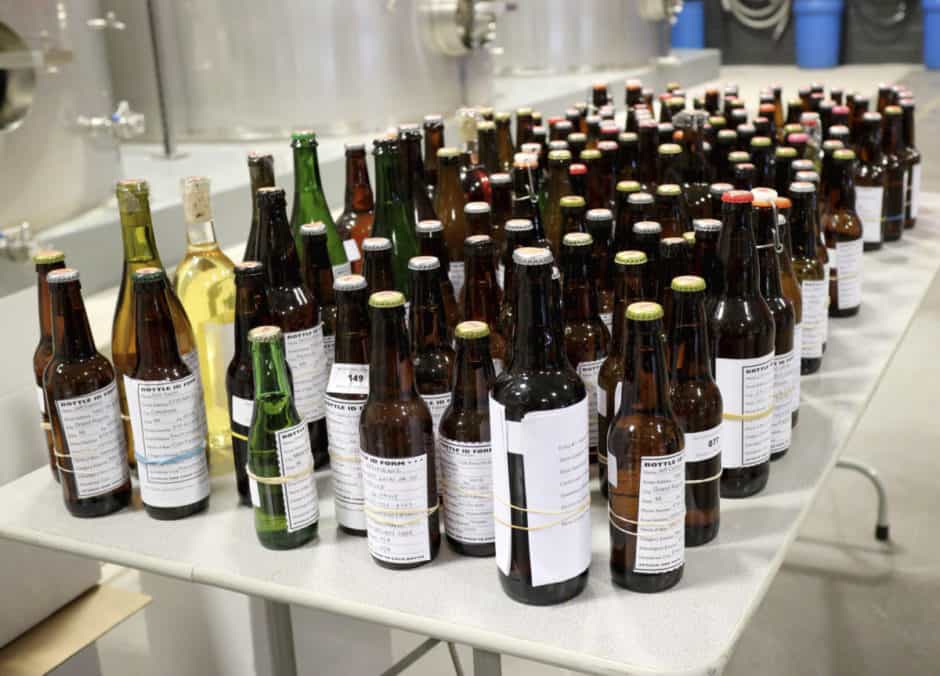 Since 2005, the annual Great Lakes International Cider and Perry competition (GLINTCAP) at the Courtyard in Grand Rapids, Michigan, has evaluated the best ciders in the world. This year had record cider submissions, with 1,003 entries—784 commercial and 219 noncommercial—making GLINTCAP the largest cider competition in the world. This new record places them ahead of the oldest cider competition in the world, The Royal Bath and West show in Great Britain.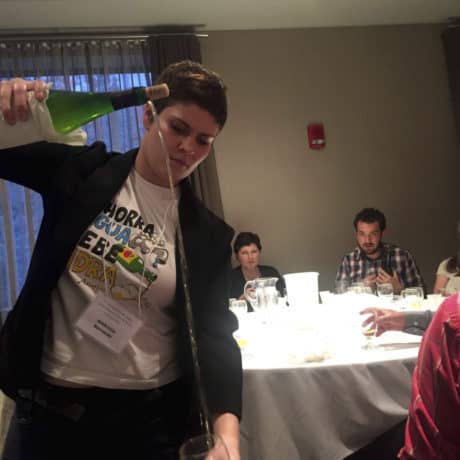 GLINTCAP judges travel from around the world to look at, swirl, smell and taste the cider entries and award medals to the top ciders. The event is an intense weekend of sensory evaluation, cider social networking and camaraderie among cider peers. GLINTCAP is not an event that is open to the general public, but non-industry people are welcome to volunteer to help run the event and steward at the evaluation sessions. A lot of behind-the-scenes work goes into producing an event of this scale, a task expertly managed by GLINTCAP director Eric West, whom you may also know from his Cider Guide blog.
The event started Friday night with an intense sensory training session led by AeppelTreow cider makers Charles McGonegal and Gary Audey. This session dives deep into the chemistry of cider sensory analysis and is meant to help judges better understand negative and positive aspects of aromas, tastes, mouthfeel, aftertaste and visual elements they find in the ciders they will be evaluating in the morning. Each year this session evolves and brings new things to add to the judges' sensing abilities.
Saturday began at 8 a.m. with a full day of cider evaluation. Each judge sat on three panels each with two other judges to evaluate up to 12 ciders, one at a time. It sounds like fun, but it was serious business. My first flight was New World Cider—Modern, a style that is defined as: "Cider made primarily from culinary/table apples. Compared to other Standard styles, these ciders are generally lower in tannin and higher in acidity." I talked to some friends and most of us started with New World Cider—Modern flights, a refreshing way to start the day.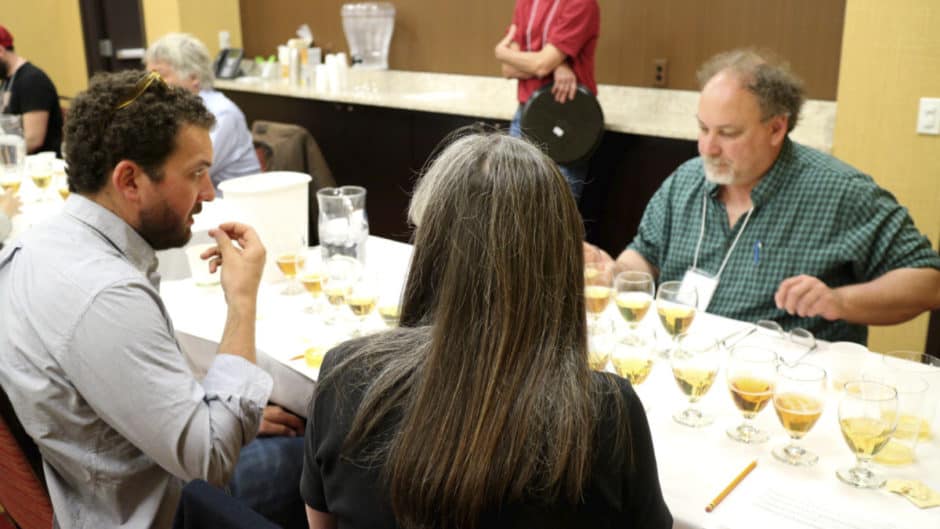 From there my next flight was New England Ciders, a style defined as "a cider made with characteristic New England apples for relatively high acidity, with additives to raise alcohol levels and contribute additional flavor notes." This flight had lots of variation across the entries with a focus on New England apples and the varieties used, most within the broad spectrum of New England cider style.
My third flight was Specialty Cider and Perry, a category that the GLINTCAP style guidelines defines as "an open-ended category for cider or perry with other ingredients such that it does not fit any of the categories above. This includes the use of other sweeteners. A cider with added honey may be entered here if the cider character remains dominant; otherwise it should be entered as mead in the cyser sub-category." With that explanation we knew we were in for some interesting ciders. Lots of great, innovative ciders were in this flight.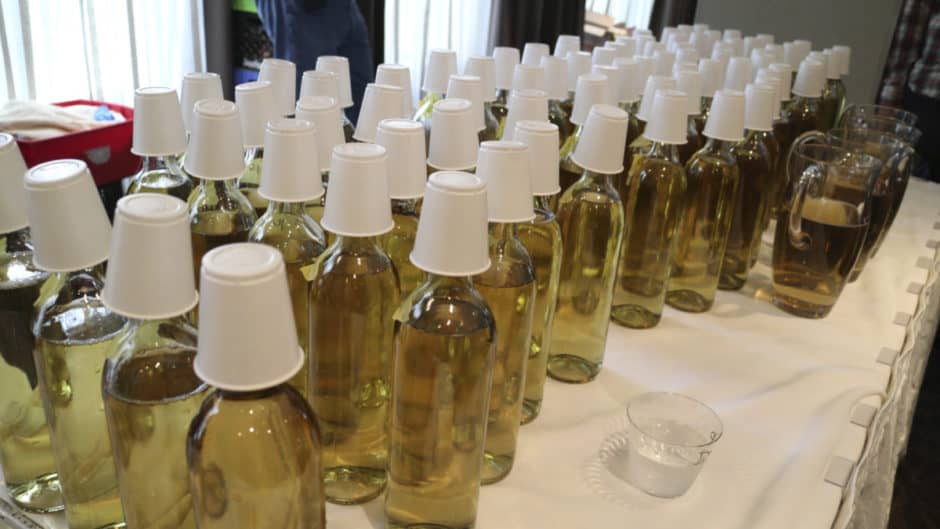 By the end of Saturday I had a chance to experience dozens of world-class ciders with fellow cider makers, journalists, BJCP judges, winemakers and friends from around the world. After judging we had a quick bus ride across town and gathered for an outdoor pizza party (with plenty of great beer and cider) sponsored by the Michigan Cider Association and got a chance to talk to others about all the great ciders we had the opportunity to try during the day and talk about the cider world with our cider friends.
Sunday morning began with the Best in Show judging, a small, select group of judges gathered to focus on the gold-medal-winning ciders from the previous days' evaluations and pick the ciders that best exemplified their selected styles. Later in the day all the judges, stewards and volunteers gathered at the beautiful new Vander Mill cider facility for an afterparty that offered an opportunity to try all the entered ciders and hear who took home the Best in Show for their categories. Remaining medal winners were announced Friday, April 29, on the GLINTCAP website.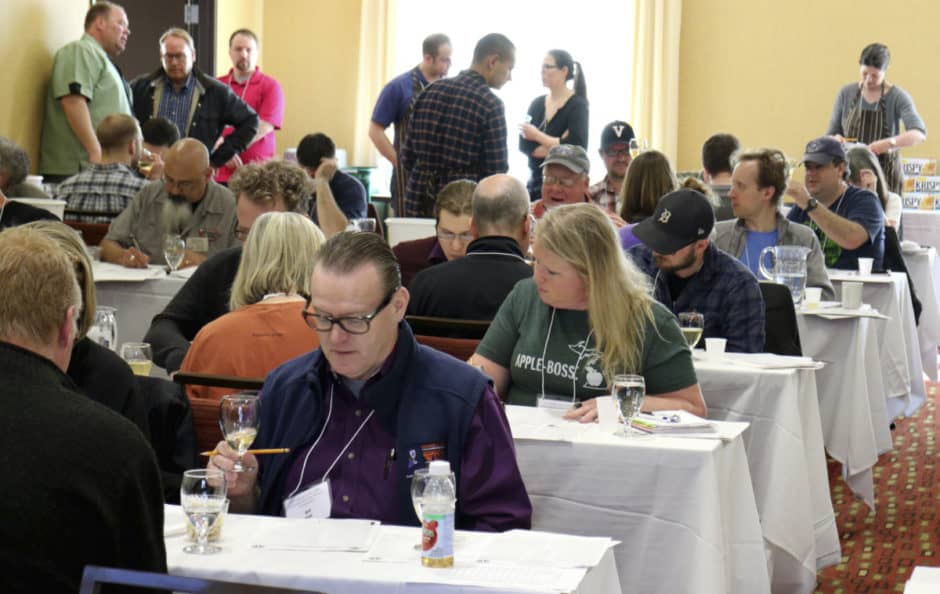 If you are a cider enthusiast and have time to volunteer at GLINTCAP, it is a cider experience like no other. Rubbing elbows and comparing tasting notes with well-known international cider-industry people is something that will grow your appreciation of cider and help you understand what is going on with the ciders you drink year-round. This year was also a great time to be in Grand Rapids because Glintcap overlapped with Grand Rapids Cider Week, which added some enjoyable cider events while we were in town.
Congratulations to the Best in Show Winners
Best in Show—Noncommercial Division
Standard Class: Mike Mettler, Tipsy Squirrel (New World Modern Cider)
Specialty Class: Michael Wilcox, Stop Asking For More Cherry! (Fruit Cider)
Best in Show—Commercial Division
New World Heritage Cider:
Intensified and Distilled:
Find a full list of results at the GLINTCAP website.