This feature is sponsored by Harvest Hosts. Cider Culture and the American Cider Association thank them for their support!
During COVID-19, sales of RVs went way, way up as people looked for a way to safely travel and gain a sense of freedom from the lockdowns that defined much of 2020. But even well before the pandemic, RVing has been a beloved form of travel in America, with fans ranging from long-term owners to first-time renters spanning demographics and geography.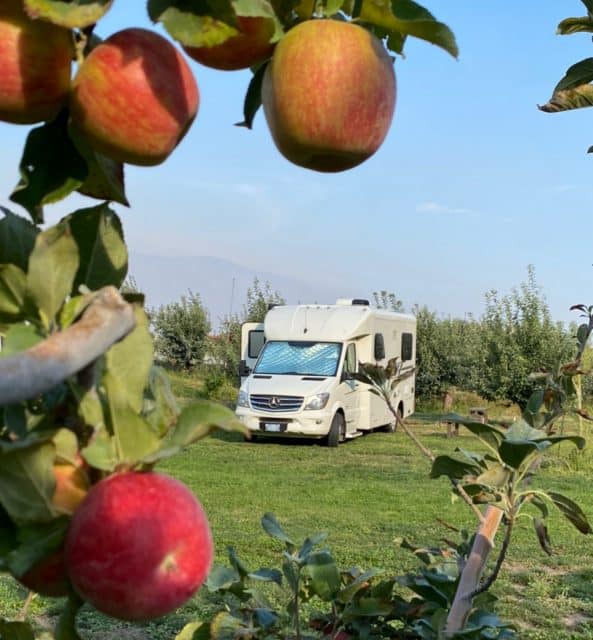 And now, through an innovative company called Harvest Hosts (HH), there's an easy way for cideries and farms to connect with this vibrant community of curious travelers. It's such a cool concept — here's how it works!
RVers join Harvest Hosts for just $99 a year, which grants them access to over 4,000 Host locations where they can enjoy free, unique overnight stays. These locations include wineries, breweries, farms and cideries! Doesn't that sound better than staying in a Walmart parking lot or a crowded campsite?
There's no membership fee for hosts. It simply requires signing your cidery up, which gets you added to the HH database. Members request stays at Host locations and communicate with Hosts through the Harvest Hosts app. Their RVs are entirely self-sufficient, so there's no need for Hosts to provide electric hook ups, bathrooms or any other amenities. Members are encouraged to support their Hosts by purchasing their products during each stay!
It's a total win-win: RVers enjoy beautiful environs to stay for the night, and Hosts, including cideries, get new marketing avenues and guaranteed guests.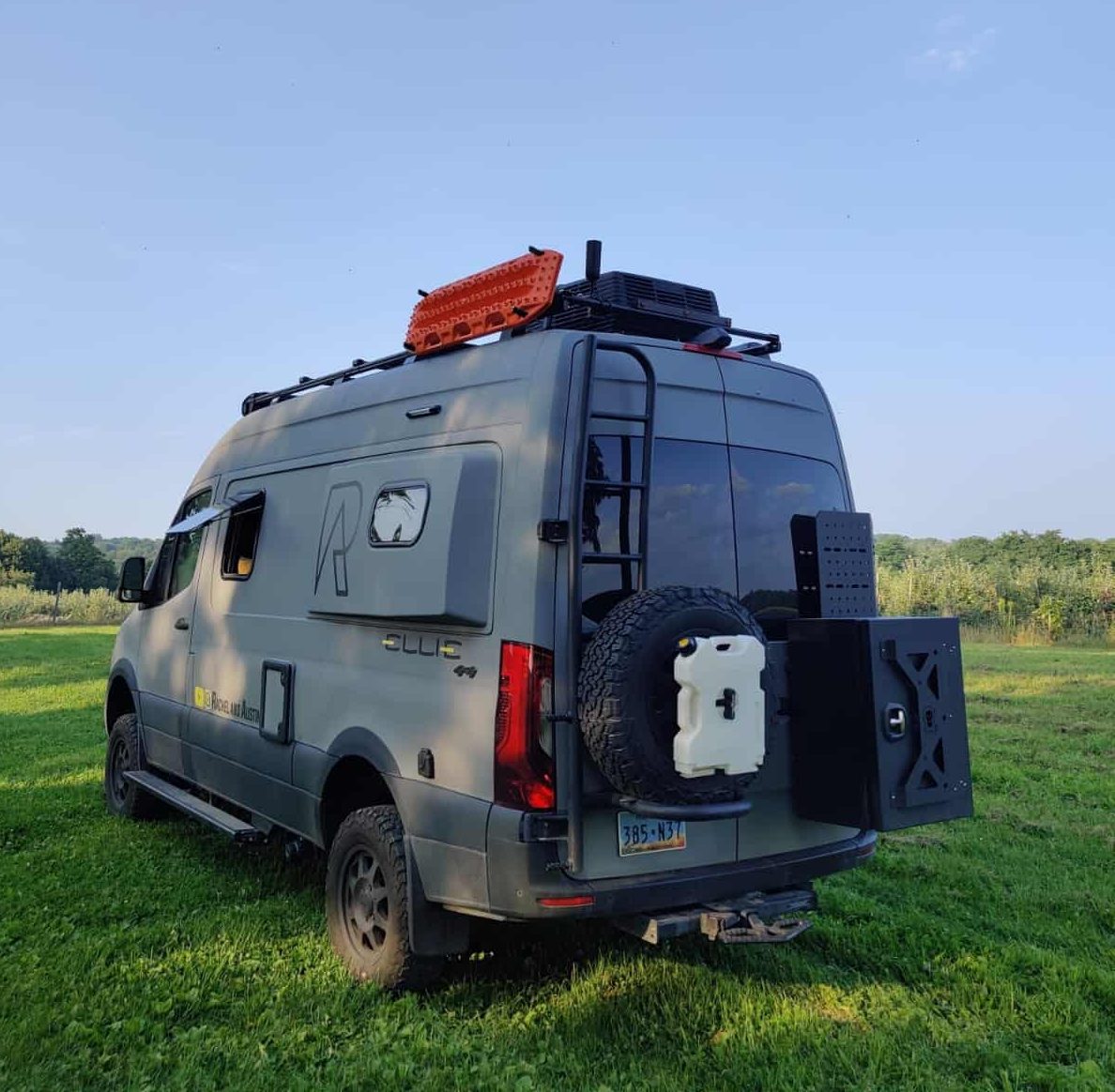 For Simon Ingall, co-founder of Grisamore Cider Works in the Finger Lakes (FLX) region of New York state, Harvest Hosts provided a stress-free alternative to the agritourism plans he and his team were considering before the pandemic.
"Harvest Hosts provided a low-risk way to try this kind of tourism without having to spend the money to build a massive infrastructure for glamping," he notes. "The RVers just park on the lawn!"
Ingall, who says that Grisamore hosts between two and four Harvest Hosts guests per month during the busier tourist season, would love to get more FLX cideries registered as Hosts.
"The folks who've come here are so great — we haven't had one bad experience," he says. "And as a customer base, it's great for us. The Harvest Hosts visitors are interested in our cider — that's part of why they come here — and usually spend between $50 and $100."
Ingall also loves how efficient and easy it is to manage the visitors through Harvest Hosts' website and app.
"Reservations are usually made anywhere from days to months in advance, and if a date doesn't work for us, we can decline anytime," he says. "You can choose the number of spots you have; we started with one spot just to see how it went. This year, I added a second spot so we could accommodate guests traveling together in two RVs. Last weekend, we hosted two couples, both in Dodge ProMaster vans, and they both came to the tasting room and hit it off!"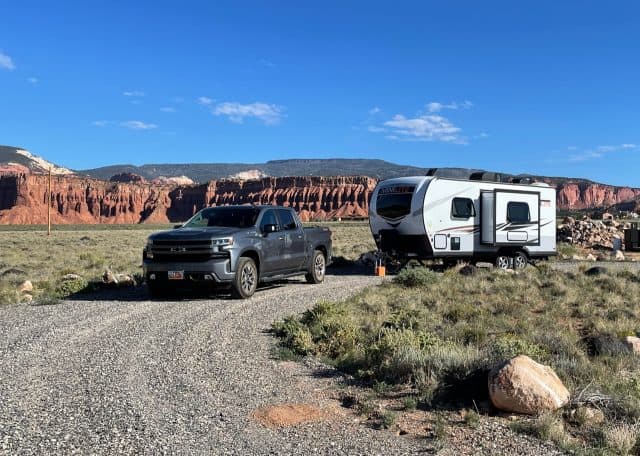 Ann Torrence, the owner of Etta Place Cider in Torrey, Utah, says that her decision to join Harvest Hosts as a host was completely customer-driven.
"We're in a pretty tourism-dominated community, and our customers kept asking us if we were Harvest Hosts!" she remembers. "I was holding off for awhile but, finally, we jumped in and have no regrets."
Etta Place became a Host in November 2021, right as the high travel season was waning for the year. But, she noticed that because so many services in the area shut down for the winter, being a Host was actually really helpful to the business in those slower months.
"It was attractive to be on the Harvest Hosts map; we wanted to give people yet another reason to explore our community," Torrence says. "I'm here making cider all year round, so we might as well have the doors open."
The Harvest Hosts spots at Etta Place are in its parking lot, which looks out over an epic view of the Velvet Ridge, a geological feature that draws many travelers to the area. During the busy season, Torrence says that the spots are booked every night, Thursday through Sunday. She estimates that about half of the visitors have never had a craft cider, and she takes it seriously that her cider will be their first introduction to the category.
"We work really hard on the educational component of hosting RVers here," she says. "My husband's a former professor and our tasting room visits are like a class where everybody gets an A!"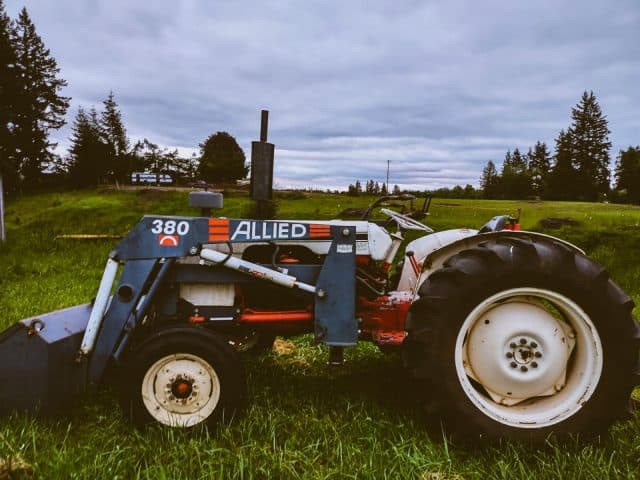 Dan Lawrence is a co-owner of Stone Circle Cider, a 36-acre farm just outside of Estacada, Oregon, that's a beautiful property with views of the Willamette Valley and Coastal Range Mountains. In 2015, he and his family transitioned from a Christmas tree farm to a cider apple orchard and now make traditional English-style cider.
Though the incredible landscape is part of the cidery's appeal, it also means that it's a bit remote and off the beaten path of the Willamette Valley's tourist-facing wine trails. This partially influenced Lawrence's decision to register the property with Harvest Hosts in spring 2020.
"The only thing we're on the way to is the wilderness, so getting people here and gaining awareness is always something we're looking to improve on," he says. "Harvest Hosts is great in terms of attracting new customers and people who wouldn't otherwise find us."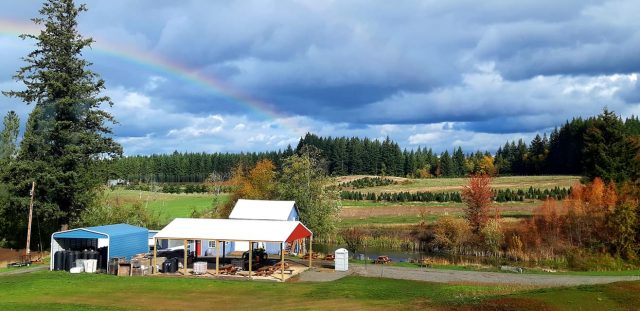 Lawrence originally found out about Harvest Hosts through his mom, who purchased an RV in 2020 and learned about the program through the RVing community. They identified a large, flat area that overlooks the farm as the perfect place for three RV spots.
When it comes to the guests themselves, Lawrence echoes the statement that they are great to have on the property and almost always visit the Stone Circle tasting room and engage with their products.
"When people come here, they have a great time; they're on vacation and are happy to be here, and they become good customers," he says. "We've met people from all over the place, like a family from France RVing across America."
One such visitor is Krista Escobar, a Harvest Hosts member who's been enjoying RV travel with her husband and their teenage sons since spring 2021. Like many families, they were looking for ways to travel and explore their region that felt safe and healthy.
"What attracted us to Harvest Hosts was the ability to have a little more flexibility with check in and check out times, and to get more of a unique experience," she says. "You're still hanging out with your family, but you're at these great locations, and that adds a different layer to the experience."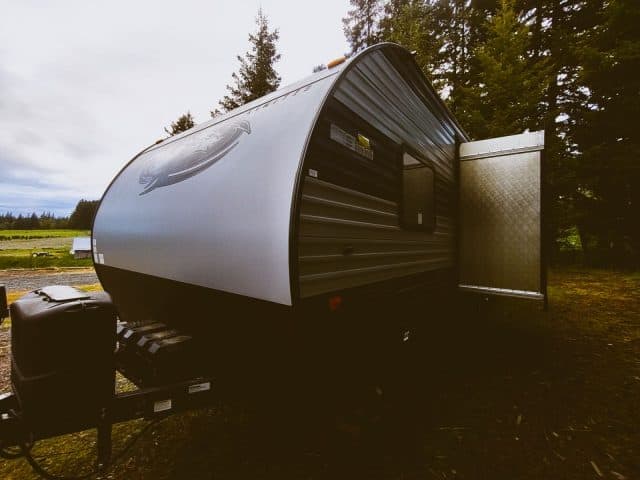 She notes that many RV parks and campgrounds are stressful because they are often booked months in advance and can be overcrowded and noisy. Escobar also shares a funny, but anxious, situation that's part of RV culture: When you arrive at your site, other people will hang out and watch you try to back your RV in, openly judging your progress.
"When you stay at a Harvest Hosts location, there's no one grading your parking job," she laughs.
Escobar, who lives outside of Portland, Oregon, with her family, says she's more of a craft beer fan, but had a wonderful time staying at Stone Circle last year during a mini trip out of the city.
"My husband and I are homebrewers and it was cool to talk to the cidery owner at the tasting room and find out more — they were so knowledgeable on all the things," she says. "Even though we usually lean more toward beer, Stone Circle makes delicious cider, and we loved learning about their process and how they're growing apples in their orchard."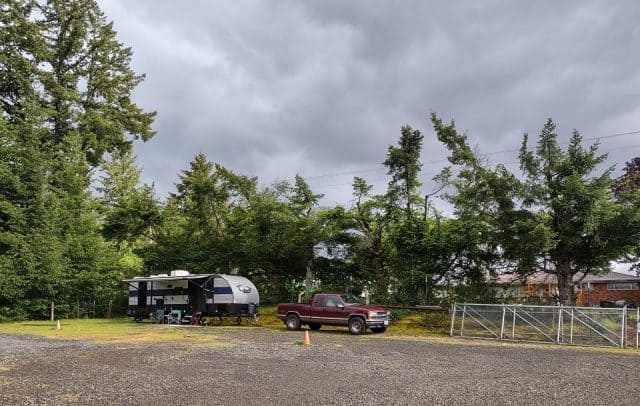 If you're a cidery looking to be part of Harvest Hosts, don't wait to sign up! Urban cideries and farm cideries are welcome to join, and get to set the terms of their hosting ability, like how many spots and what days of the week are on offer. This is such a rad way to open up your business to new people with absolutely no cost to your business! To learn more about Harvest Hosts, visit its website and check out its list of FAQs.
Grisamore Cider photo: Jesse Ingall
Stone Circle view photo: Stone Circle Cider