Want to impress your Memorial Day party guests? Treat them to a cider-infused party punch! This cider punch recipe, courtesy of Angry Orchard Hard Cider, combines Angry Orchard's Summer Honey cider with vodka, wine and a few more ingredients for a refreshing punch that's perfect for entertaining crowds of all sizes. Break out the punchbowl and whip up a batch:
Angry Party Punch Recipe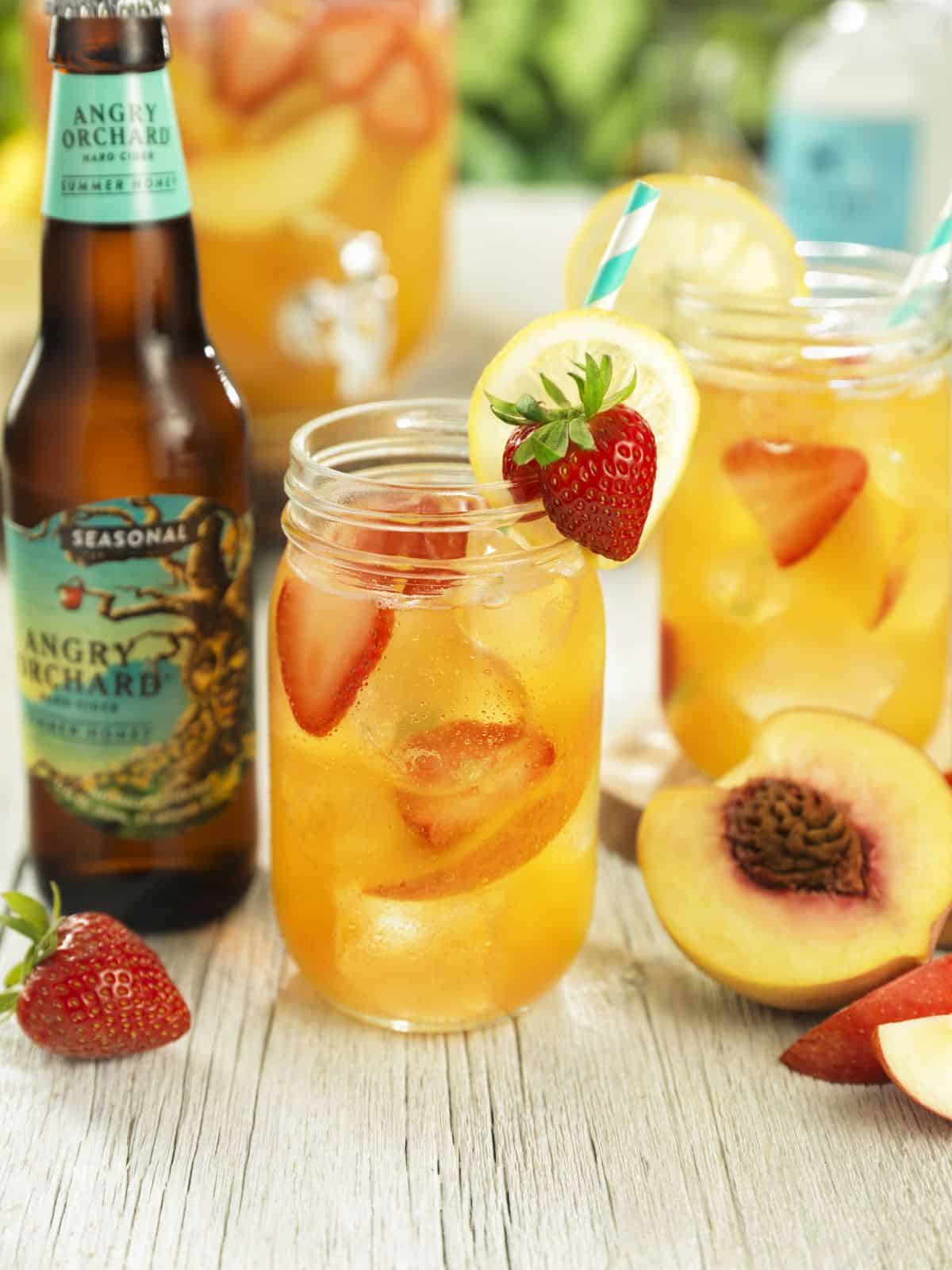 Ingredients
2 bottles Angry Orchard Summer Honey
6 oz. vodka
12 oz. peach juice
12 oz. white wine
4.5 oz. lemon juice
3 oz. simple syrup (1 : 1 sugar and water)
Method
Build ingredients in a large punch bowl and top with Angry Orchard Summer Honey. Garnish with lemon wheels, strawberry slices and peach slices. Enjoy!