A year in the business is a big milestone for any cider company, large or small. Lost Giants Cider Co., in Bellingham, Washington, will celebrate this monumental day for their upstart with an anniversary party on Saturday, June 15, 2019.
From noon to 9 p.m., Lost Giants will welcome its fans to enjoy some new ciders, as well as blast-from-the-past re-releases from the past 12 months. Food trucks will provide snacks, and raffles, yard games, live music and special discounts on select ciders and merch will add to the festive atmosphere. During the party, visitors will also get to take a peek at the Lost Giants production area and the opportunity to talk with the owners about all things cider.
Lost Giants was founded in 2018 but three friends, Chris Noskoff, Abraham Ebert and Brad Wilske, who met in the local craft brewing community and bonded over their shared passion for all things fermented.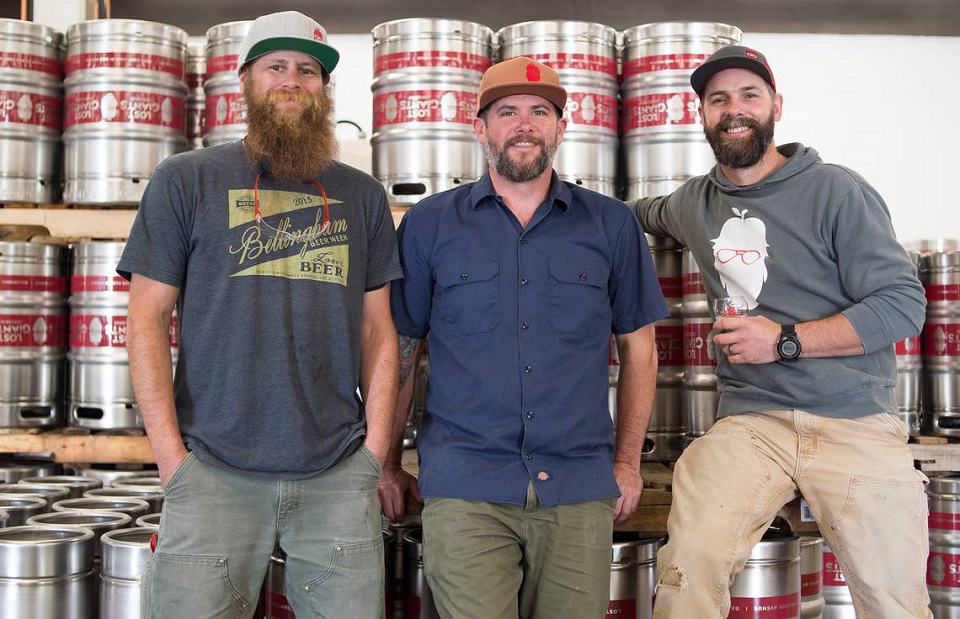 The trio's company, which adds to Bellingham, Washington's vibrant cider scene, aims to focus on handcrafted modern and traditional ciders that showcase the agricultural abundance of Washington State.
"We are so humbled by the amazing amount of support we have received over the last year from our customers and local businesses. Our goal has been to help educate our community about cider, the cider-making process and the abundance of agricultural resources that Washington produces," says Lost Giants co-owner, Chris Noskoff.
During its first year in the biz, Lost Giants has produced 16 different ciders, including 3 collaborations with local breweries. Its innovation and popular weekly Infusion Program has produced 47 different infusions using a wide variety of fruits, peppers, botanicals and spices. Each week, customers are invited to try the infusions and offer feedback, for an interactive, community-oriented feel.
Raise a glass to Lost Giants Cider Co. during its first anniversary party in June!
Find Lost Giants Cider Company at 1200 Meador Ave. in Bellingham, Washington; phone: (360) 778-2189.