Woodchuck has just released the second in its 802 Cider Collection, an ongoing orchard-to-glass series the company launched in late 2018. The series is a love letter to Vermont (802 is the state's area code). This new cider is called Kinda Cloudy, an unfiltered, semi-sweet variety, with a medium-bodied mouthfeel and notes of refreshing apple, subtle hints of Champagne, and a slight tartness at the finish. It's meant to be reminiscent of classic farm-stand cider you'd pick up at your favorite Vermont orchard.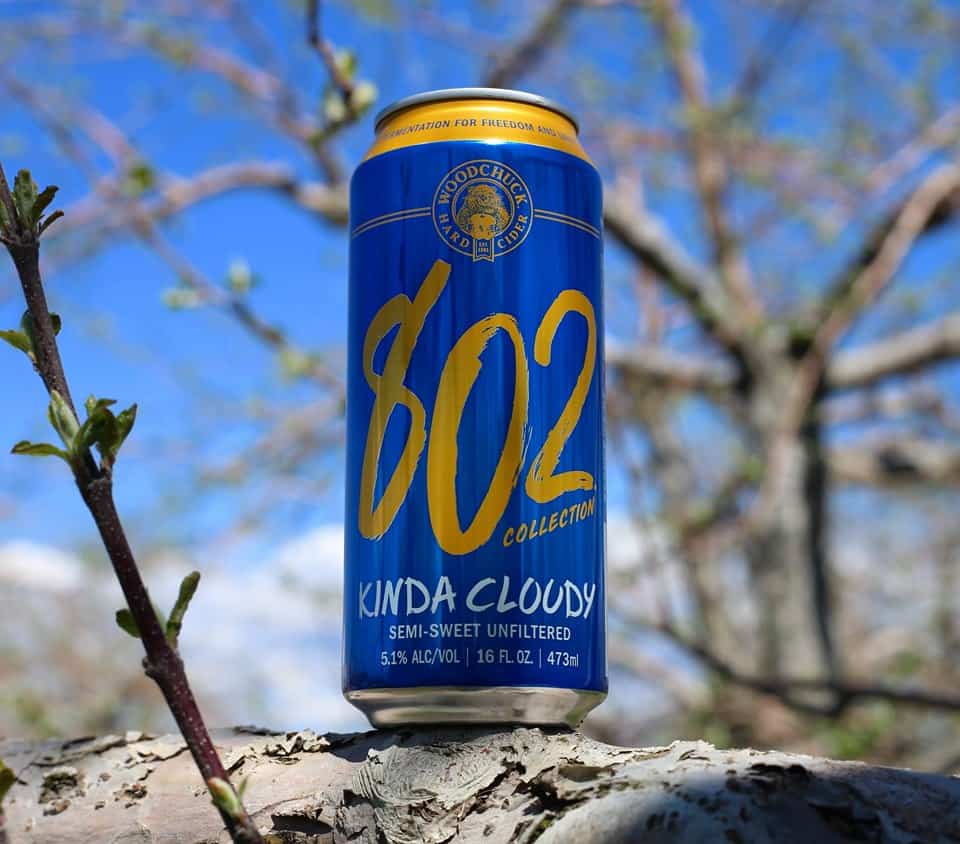 Like the first release in the 802 Collection, Lil' Dry, Kinda Cloudy will be made using apples exclusively from Woodchuck's Vermont orchard partners, including Sunrise Orchards in Cornwall, VT.
"We have been filled with great pride in seeing fans' excitement around Lil' Dry and their understanding of our commitment to Vermont," said Woodchuck's vice president of marketing, Bridget Blacklock, "We knew our next iteration of the 802 Collection had to be just as strong. Kinda Cloudy is the perfect complement to Lil' Dry, and we can't wait for everyone to try it!"
Starting in late May, look for Kinda Cloudy in 16-ounce can 4-packs throughout Vermont, with potential distribution outside the state in the future.
Woodchuck is a supporter of Cider Culture, but this post is not sponsored.