We would like to take a moment from our regularly scheduled content to say: Hooray! The United States Association of Cider Makers' (USACM) Executive Director (and friend to Cider Culture), Michelle McGrath, has been named a "40 Under 40 Tastemaker" by Wine Enthusiast magazine. The list is meant to represent, "the trailblazers who are shaping the future of wine, spirits, beer and cider in America." Check out the magazine's profile of her here.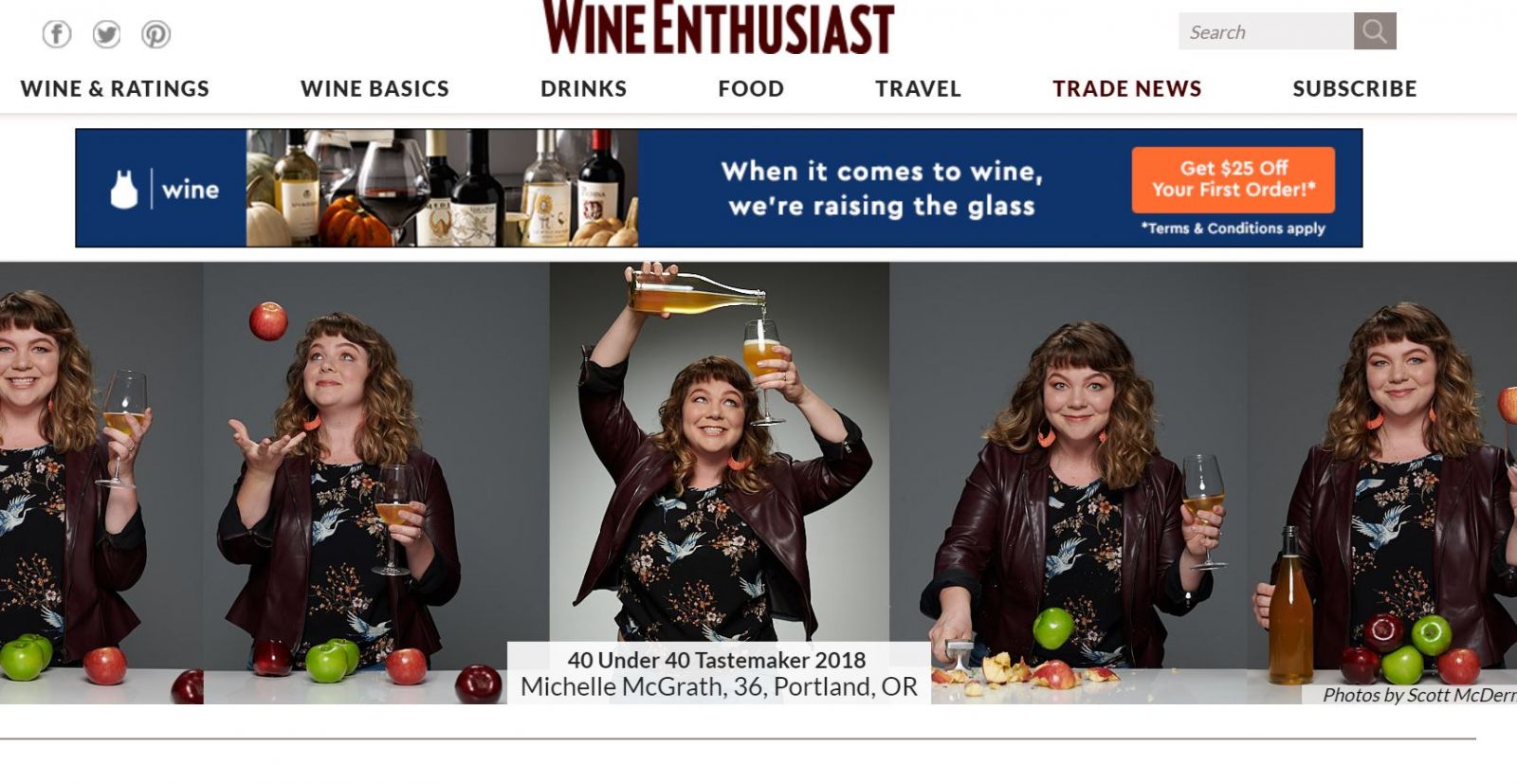 We gave McGrath some love as part of our "Women Making Waves in the Cider World" series way back in September of 2016, and we're glad to see that others are taking note of her tireless work to promote, unify and help to progress the cider industry at large. We're also happy to see such a strong leader from the cider world represented in Wine Enthusiast's roundup of up-and-comers. While wine and cider are certainly their own, distinct categories, it does stand to reason that "wine people" want to know and learn more about cider, and vice versa. After all, most of us don't just stay in tidy little silos, only drinking cider, wine, beer, or spirits. We love seeing McGrath's name among innovators in the beverage industries, like biodynamic wine maker Krista Scruggs of Zafa Wines (which is also doing some cool stuff with fermented foraged apples), Privateer Rum's president and head distiller, Maggie Campbell and Femi Oyediran, co-owner of Graft Wine Shop and Bar in Charleston, South Carolina.
Congrats to McGrath, and props to Wine Enthusiast for some genre inclusivity!