Congratulations to Monique Gray of Momentum Cider for receiving the inaugural Beer Kulture Women of the Bevolution Creator Launchpad Grant! This $17,000 award, which is a collaboration between Beer Kulture, Women of the Bevolution and the Brave Noise initiative, is for "women and non-binary entrepreneurs, brewers, or digital creators who identify as an underrepresented or underserved member of the craft beverage community including, but not limited to, Black, African American, Indigenous, Asian American, Pacific Islander, or other Person of Color, who dream of launching a product commercially but need the necessary funding and guidance to make it a reality."
Gray, who lives in Long Beach, California, dreams of getting her cidery off the ground, and says that the grant will play a major role in advancing her business.
Though she is currently still in the home cidermaker hobbyist phase, she notes that the Creator Launchpad Grant will go toward next steps, like trademarking and developing a logo.
"I'm just going with the flow here! I have a business plan and I know what needs to be done," she says. "This grant is literally and figuratively helping me get to the next level."
Gray's cider story began in the pandemic, when she started making wine and cider with kits at home, just for fun. A professional in the wellness industry for 25 years, as well as musician and mother, Gray was looking to transition out of wellness and find the next step in her career. It wasn't until she shared some of her homemade cider with her music producer that she realized cider might be the answer.
"My producer was like, 'Hey, this is really good,' and I realized I might be onto something!" Gray remembers.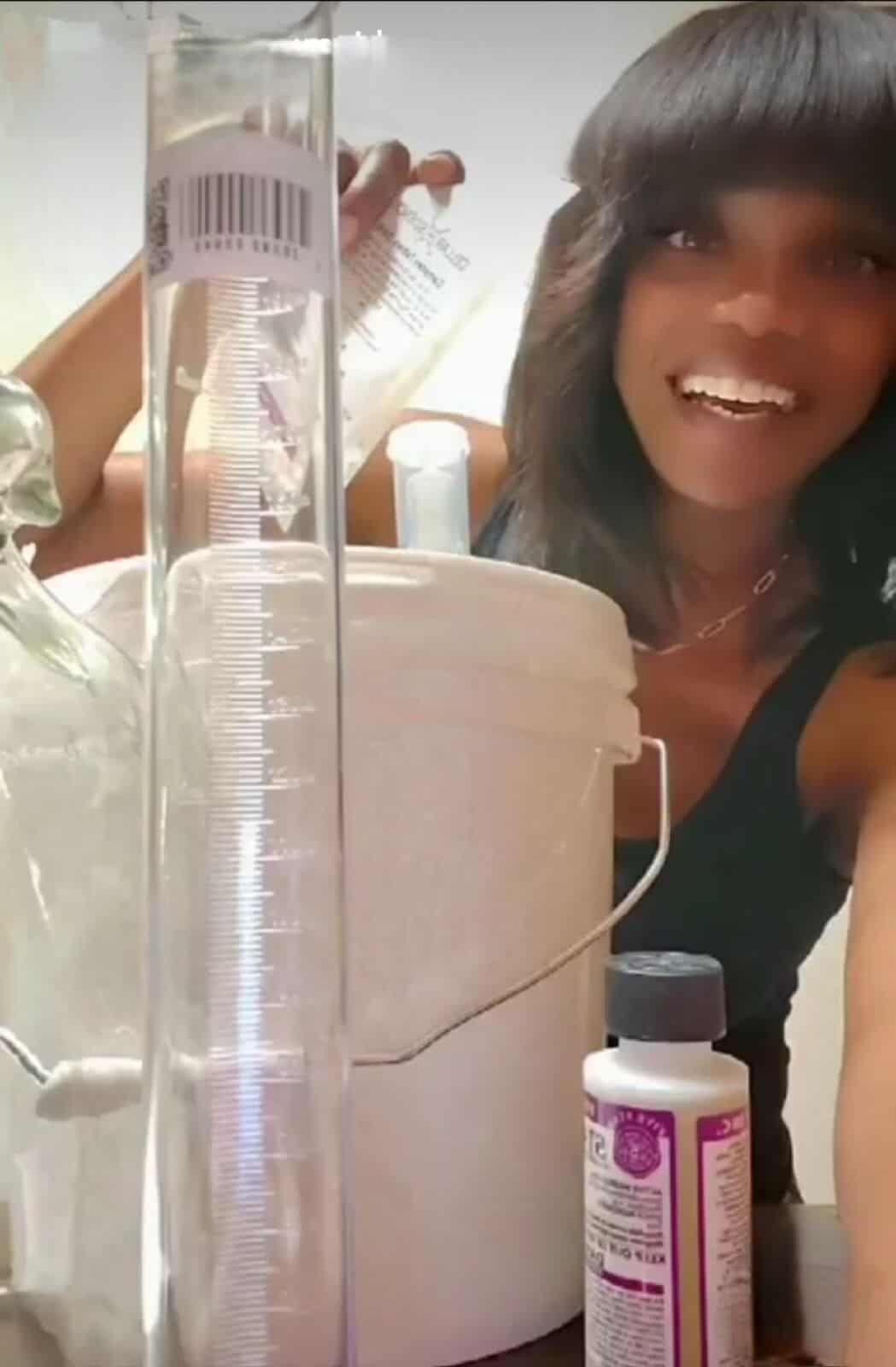 In 2021, Gray began to kick it into the next gear. She began doing more research and "nerding out" on cider, and soon joined Pink Boots Society's LA Chapter, which was enormously helpful for her.
"If it wasn't for them, I probably wouldn't be where I am now," she says. "The LA chapter was so welcome and inviting, it was like I found my tribe."
At the time, Gray was making cider under the name Mo Betta Brews, and began pouring at local events and venues, like Pink Boots events and at Oak Park Brewing. She shared cider with family, friends and colleagues, encouraged by their positive feedback. At one of these tastings, she met a sales representative from BevMo! (a chain of wine and liquor stores), who said he'd buy her cider if it was available for wholesale.
"When he told me that I was like, okay this is it, I have to get this stuff consistent, packaged and out there," Gray says.
Gray's next plans are to make a collaboration cider with Chelsea Rosetter, the founder of LA-based Benny Boy Brewing, whom Gray calls a mentor, and to head to Chicago to make a beer at Project Pilot Brewing in Chicago, which is another component of her grant award.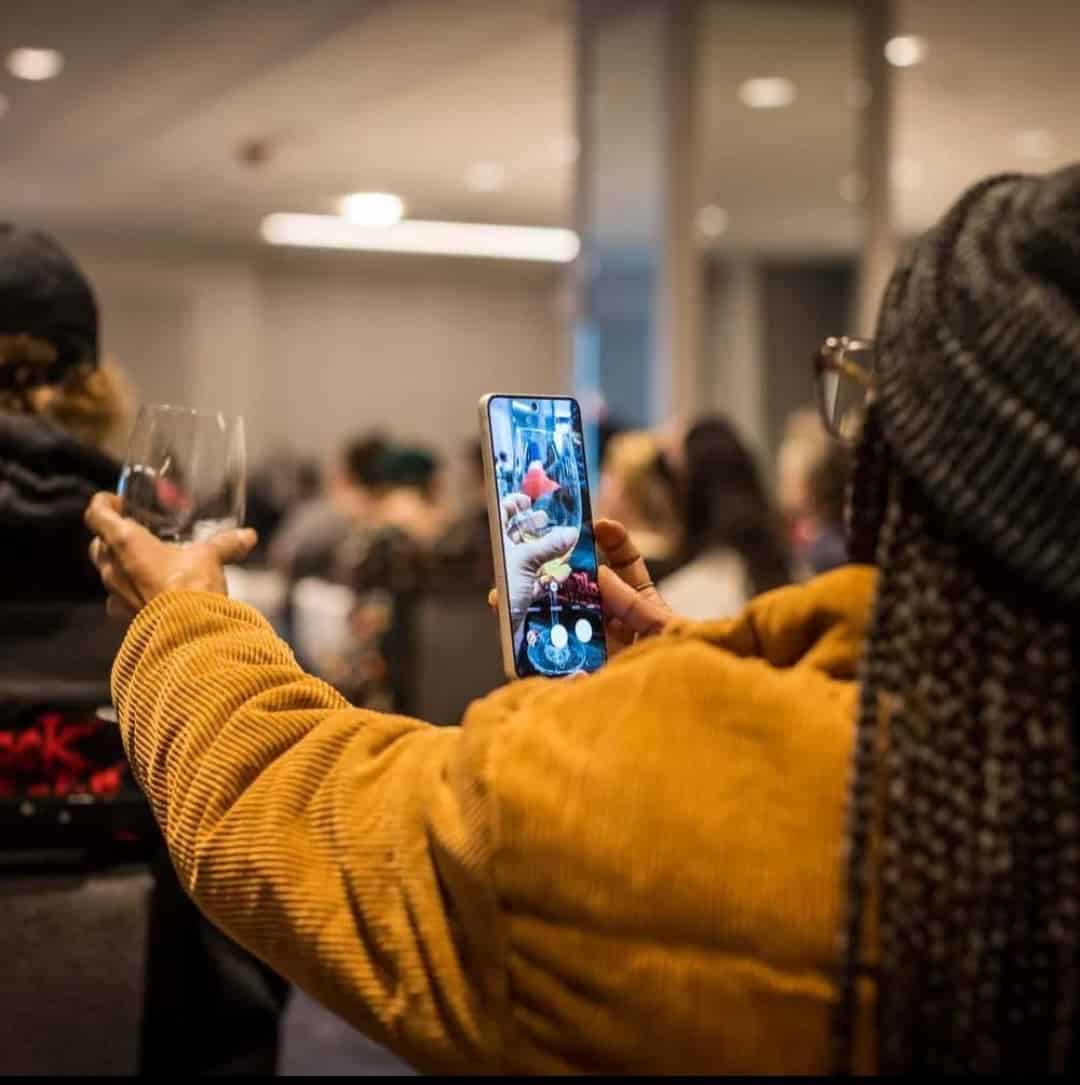 Gray is enthusiastic about what the Creator Launchpad Grant means, not only for her own plans, but for the cider industry at large.
"The cider industry is re-shaping itself as far as its diversity goes … I don't really have anybody to follow, and I realize that I may be one the forerunners of helping the cider industry emerge," she says. "But, for now, everything is moving and grooving."
Gray says that she plans to release a commercial cider by the end of 2023. Follow along on Instagram for updates, and to watch Gray progress on her journey as a cidermaker and entrepreneur!