June is National Pride Month! No matter how you identify or who you love, it's a great time to celebrate the infinite ways there are for people to express themselves and connect with others. There are more and more pride-themed products out there on the market, and we encourage you to do some research before buying to see if brands are just slapping rainbows on stuff to get your attention, or if there's a deeper message or mission attached. (For more info on how cideries can approach marketing, branding and philanthropy, check out our Cider School session with Blake's Hard Cider from 2020).
Whether your community hosts a Pride parade or other similar gathering, or you just plan to keep it low-key with friends, here are six awesome Pride-themed ciders, each having a community-oriented, philanthropic component, as well!
Ginger Rouge is a sessionable, thirst-quenching cider from 101 Cider House in California. It features a blend of apples, cherry, ginger and damiana tea, which comes from a flowering shrub that's native to southern Texas, Central America, Mexico, South America and the Caribbean. Like all of this brand's ciders, this one is made from cold-pressed raw juice which is fermented with wild yeasts with no added sulfites. It's also unfiltered, vegan, gluten-free and zero-sugar. Proceeds from Ginger Rouge will be donated to Equality California, the largest LGBTQ+ Civil Rights organization in California that strives to "create a world that is healthy, just, and fully equal for all LGBTQ+ people, until the work is done. " Shop for 4-packs of Ginger Rouge cider here.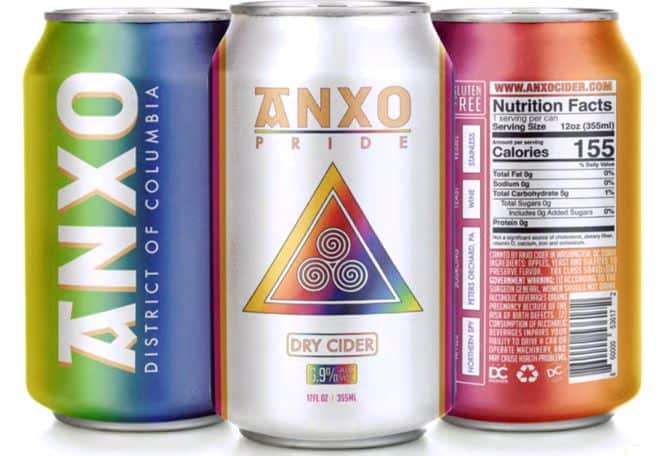 Rachel Topelius, a Managing Member of ANXO Hospitality, which has released a Pride-themed cider for the past few years, says that it's one of ANXO's goals to be involved with the communities where it operates, from small farmers to employees to customers and neighbors. That means contributing to the community in ways, like training and developing local talent, and participating in COVID-19 vaccination events in areas where access to care isn't readily available.
"In the case of Pride, it means supporting the LGBTQIA+ community. We knew we wanted to create a cider in celebration of National Pride Month, and we knew we wanted it to support a local LGBTQIA+ organization," she says. "We asked our team members what organization they were passionate about, and they resoundingly said Casa Ruby."
This is the second year that ANXO is supporting Casa Ruby, a social services organization in Washington DC, which is run and led by transgender women of color.
"COVID has created challenges for both our organizations and we've had to pivot and change how we operate. We admire Casa Ruby's resilience and how they continued to keep the people that need them at the core of everything they do. In supporting our team members, that means supporting what they are passionate about."
ANXO's 2021 Pride Cider will be released on June 7, and it will be available for purchase through its website and at select retailers.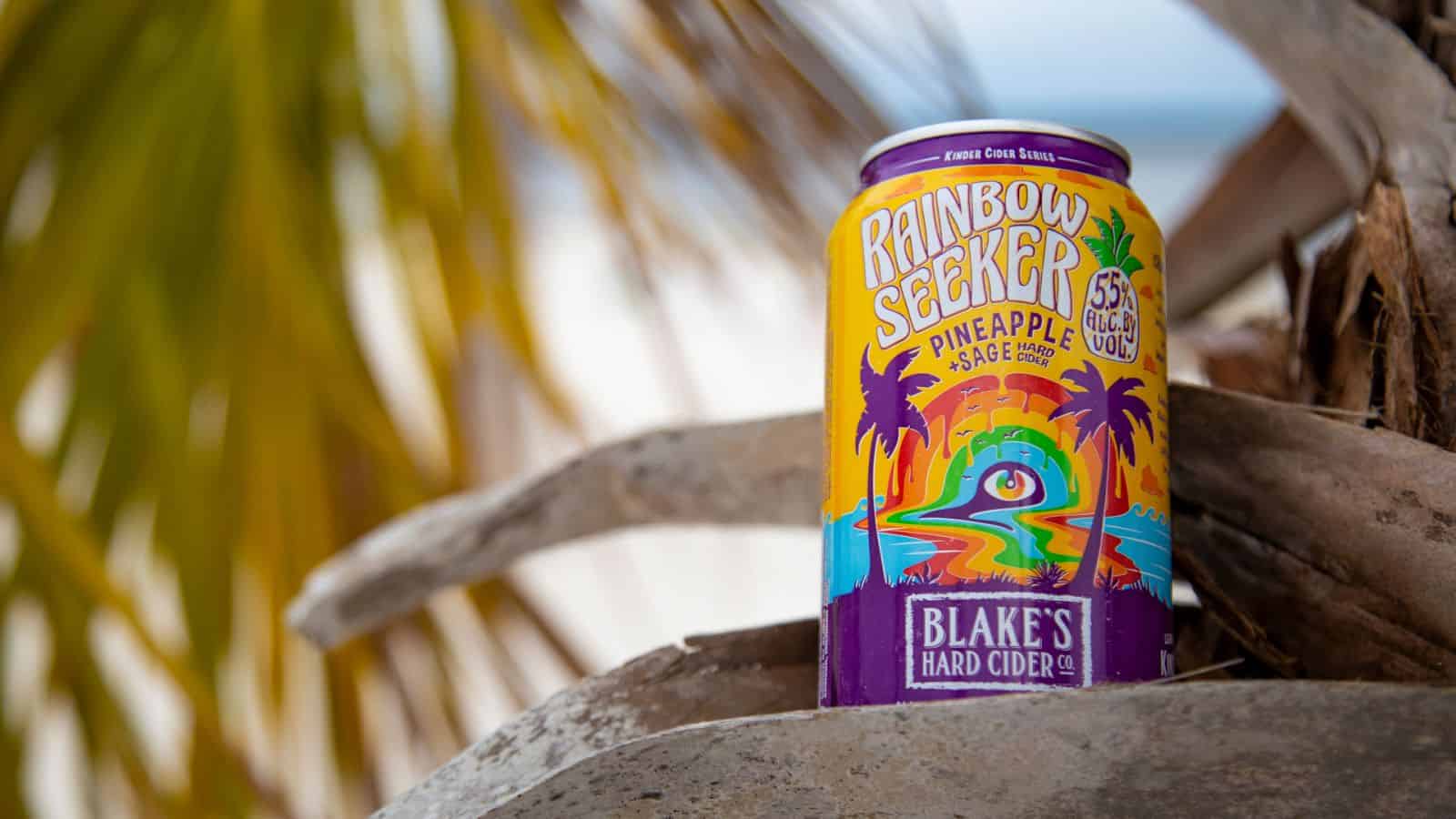 Rainbow Seeker is part of Blake's Hard Cider Kinder Cider series, ciders which all give back to different organizations. Proceeds from this summer's release, which is a true tropical delight (it blends Michigan-grown apples, pineapple and a hint of sage), are donated to the LGBT National Help Center, a nonprofit that offers support and resources to individuals regarding sexual orientation and gender identity.
"Growing up in a small town with friends that weren't comfortable with being themselves and/or coming out in a more conservative community, was difficult to see, and we see Rainbow Seeker as a great opportunity to speak for this community," said Blake. "We also believe the work they do is extremely relevant during this time when people may feel isolated from friends and family depending on their circumstances."
The fun, semi-sweet cider is sold by the 6-pack online or in many retailers around the country. Rainbow Seeker merch is also available, with all profits from those sales going to the LGBT National Hotline.
Nine Pin Cider Pride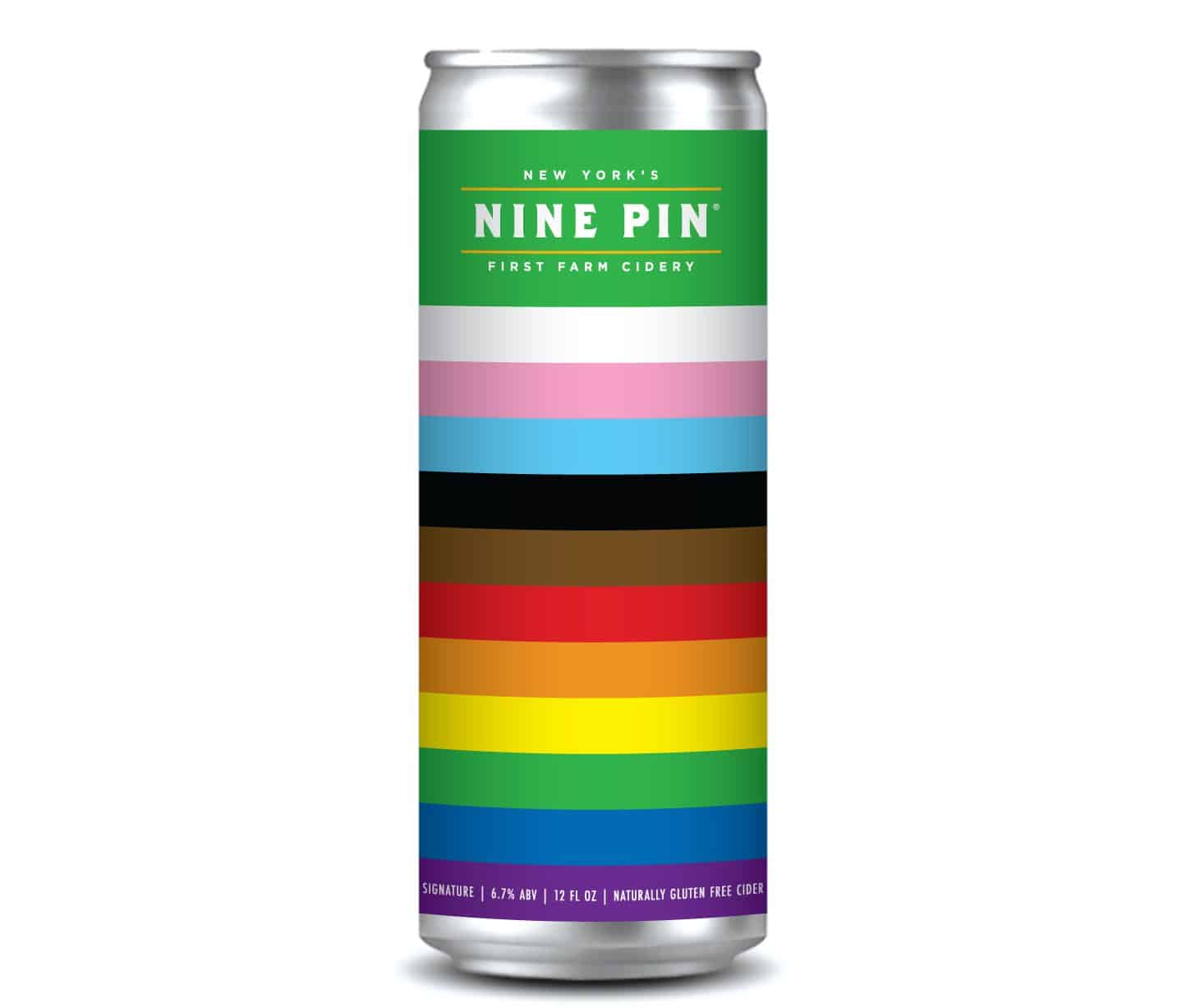 Nine Pin Cider's Pride cans contain its signature cider in them, an off-dry, crisp and bold blend of apples from Samascott Orchards in Kinderhook, NY. This Albany-based cidery is proud to once again be teaming up with OutHudson, an organization whose mission is to improve the quality of life and advance the visibility of LGBTQ people in Columbia County, NY. Nine Pin will donate $5 to OutHudson from every case of Pride cans sold; these limited-edition cans will be released on June 2, 2021!
Seattle Cider Pride Papaya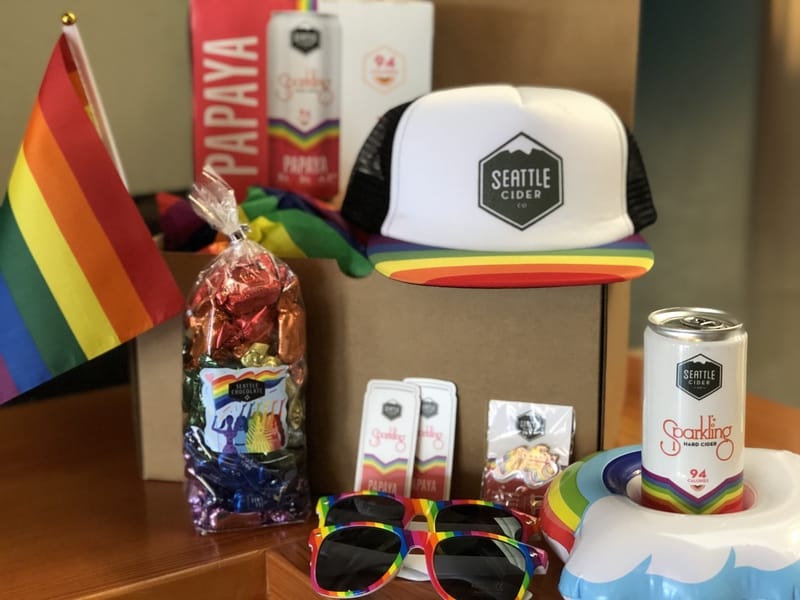 This is technically a hard seltzer, but because it's from a cider brand, it makes the cut! Seattle Cider Co.' Pride Papaya is a version of its regular Sparkling Papaya flavor, which is made from a base of fresh-pressed Washington apples and contains a cool 94 calories per can. For every Papaya Pride can sold (it's coming out on June 2), Seattle Cider is donating to a local LGBTQ community partner. In its home base of Washington state, it's partnered with the GSBA (Washington State's Chamber of Commerce), the largest LGBTQ Chamber of Commerce in North America, which represents over 1,300 small business, corporate, and nonprofit members who share the values of promoting quality and diversity in the workplace.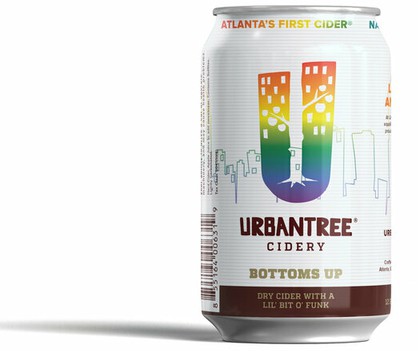 At UrbanTree Hard Cider, a cidery based in Atlanta, GA, they are big believers in equality, inclusion and love for all. This dry, slightly funky cider with vanilla aromas and a tannic finish, allows UrbanTree to partner with different local organizations that share the same belief. This month, it will be donating 10% of profits from Bottoms Up can sales to Lost-N-Found Youth, an Atlanta nonprofit that seeks to end homelessness among the city's LGBTQ+ youth. To support the cause, and drink some great cider, pick up a six-pack of cans online, or use its cider finder tool to find a retailer near you!
Which craft ciders will you be toasting with during Pride? Let us know in the comments!