June is National Pride Month! No matter how you identify or who you love, it's a great time to celebrate the infinite ways there are for people to express themselves and connect with others. There are more and more pride-themed products out there on the market, and we encourage you to do some research before buying to see if brands are just slapping rainbows on stuff to get your attention, or if there's a deeper message or mission attached. (For more info on how cideries can approach marketing, branding and philanthropy, check out our Cider School session with Blake's Hard Cider from 2020).
Whether your community hosts a Pride parade or other similar gathering, or you just plan to keep it low-key with friends, here are eight awesome Pride-themed ciders, each having a community-oriented, philanthropic component, as well!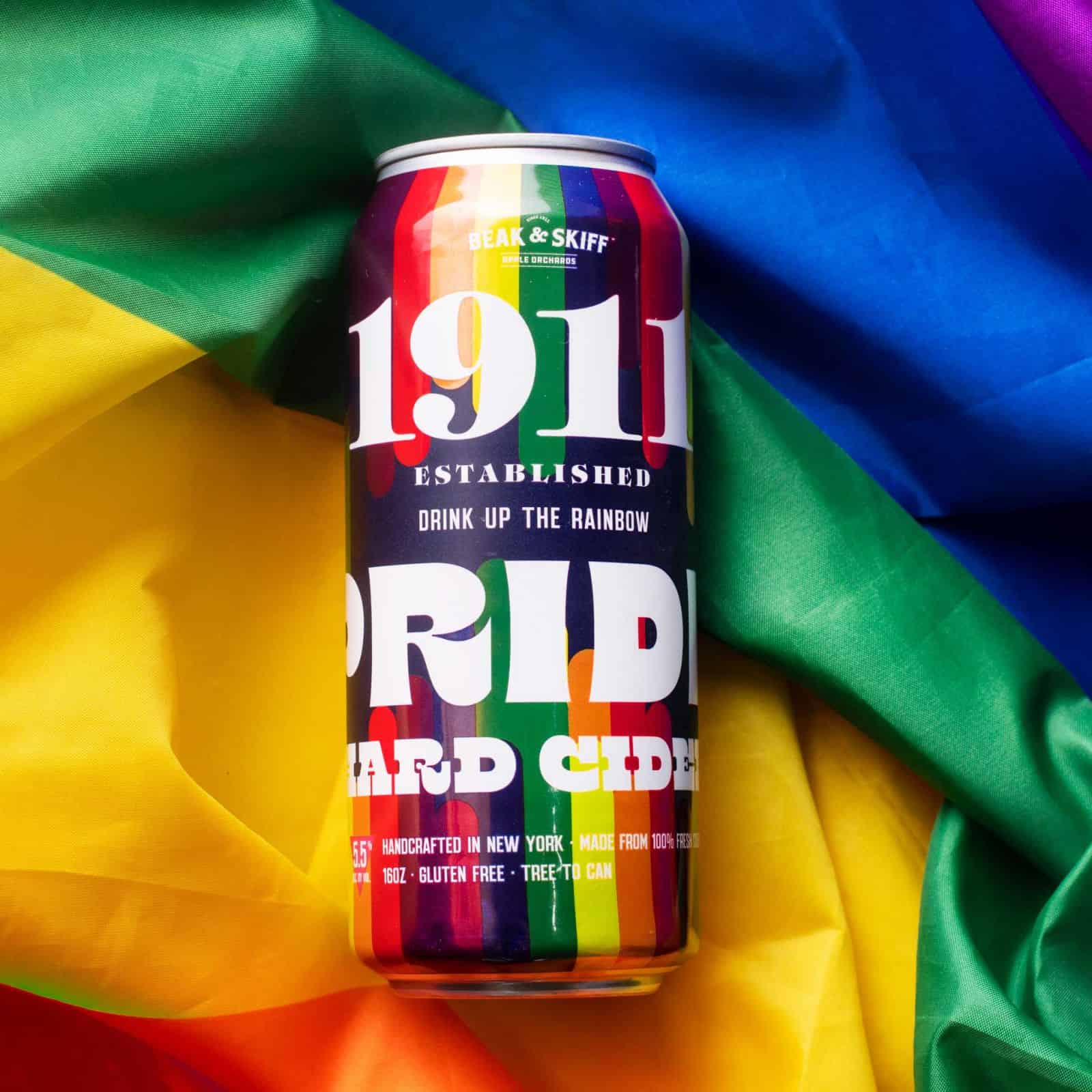 1911 Established's Pride Hard Cider is a colorful re-packaging of its Original Hard Cider, all dressed up and ready for your Pride festivities. As part of the cidery's Sapling Series, this cider is focused on giving back to the local community: with every purchase of a 1911 Established Pride Hard Cider, a portion of the proceeds will be donated to the Sylvia Rivera Law Project which works to guarantee freedom for all to self-determine gender identity and expression, regardless of income and race and without facing violence. You can purchase a six-pack online or use its Cider Finder to find these rad rainbow cans near you!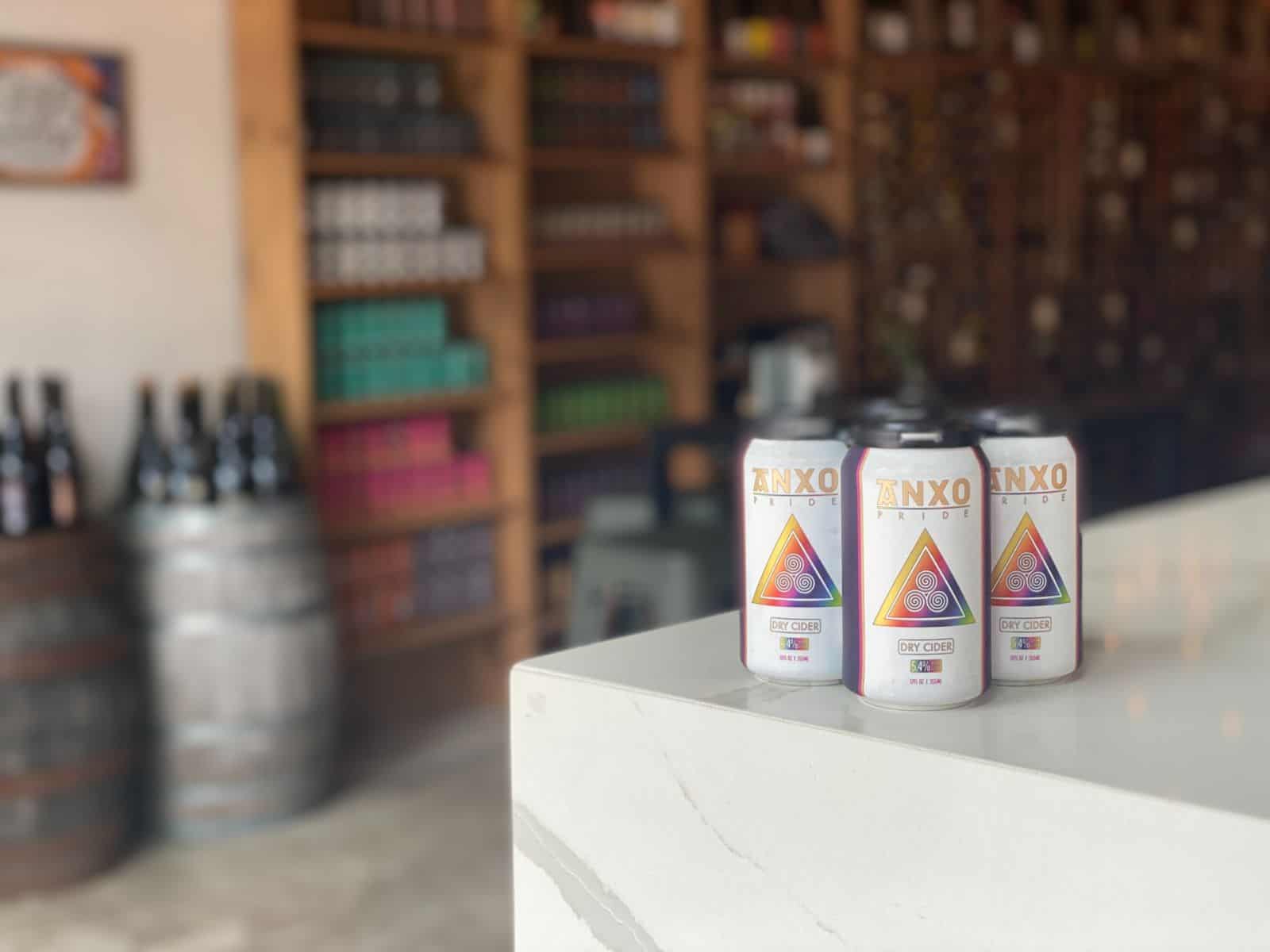 Rachel Topelius, a Managing Member of ANXO Hospitality, which has released a Pride-themed cider for the past few years, says that it's one of ANXO's goals to be involved with the communities where it operates, from small farmers to employees to customers and neighbors. That means contributing to the community in ways, like training and developing local talent, and participating in COVID-19 vaccination events in areas where access to care isn't readily available.
"In the case of Pride, it means supporting the LGBTQIA+ community. We knew we wanted to create a cider in celebration of National Pride Month, and we knew we wanted it to support a LGBTQIA+ organization," she says.
ANXO is donating to the Human Rights Campaign (HRC), which is America's largest civil rights organization working to achieve LGBTQ+ equality. The cider itself is light, tart and refreshing, weighing in at 6.3% ABV, with a complex and fruity blend of Stayman Winesap and GoldRush apples.
ANXO's 2023 Pride Cider is currently available for purchase through its website and at select retailers.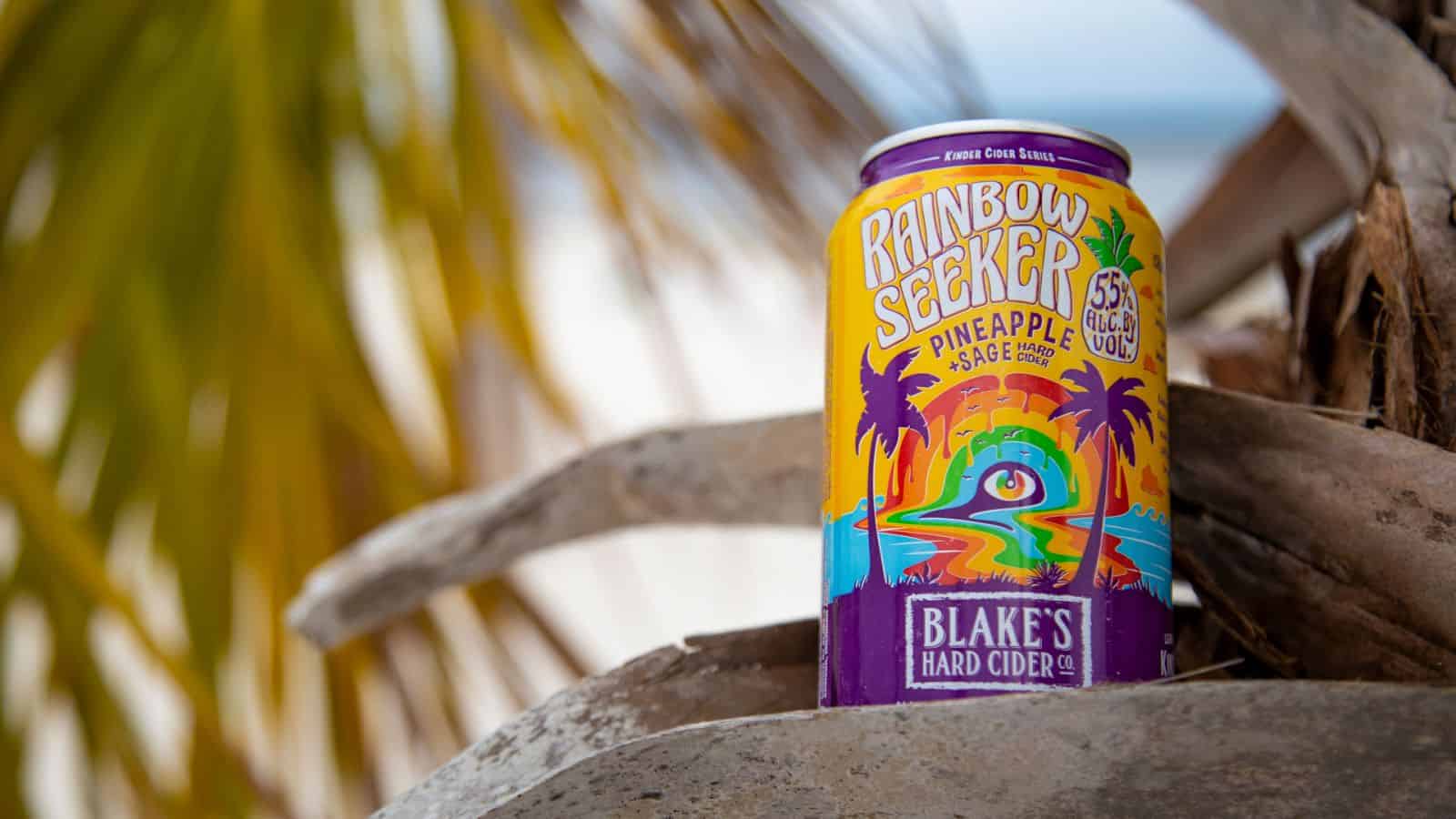 Rainbow Seeker is part of Blake's Hard Cider Kinder Cider series, ciders which all give back to different organizations. Proceeds from this summer's release, which is a true tropical delight (it blends Michigan-grown apples, pineapple and a hint of sage), are donated to the LGBT National Help Center, a nonprofit that offers support and resources to individuals regarding sexual orientation and gender identity.
"Growing up in a small town with friends that weren't comfortable with being themselves and/or coming out in a more conservative community, was difficult to see, and we see Rainbow Seeker as a great opportunity to speak for this community," said Blake. "We also believe the work they do is extremely relevant during this time when people may feel isolated from friends and family depending on their circumstances."
The fun, semi-sweet cider is sold by the 6-pack online or in many retailers around the country. Rainbow Seeker merch is also available, with all profits from those sales going to the LGBT National Hotline.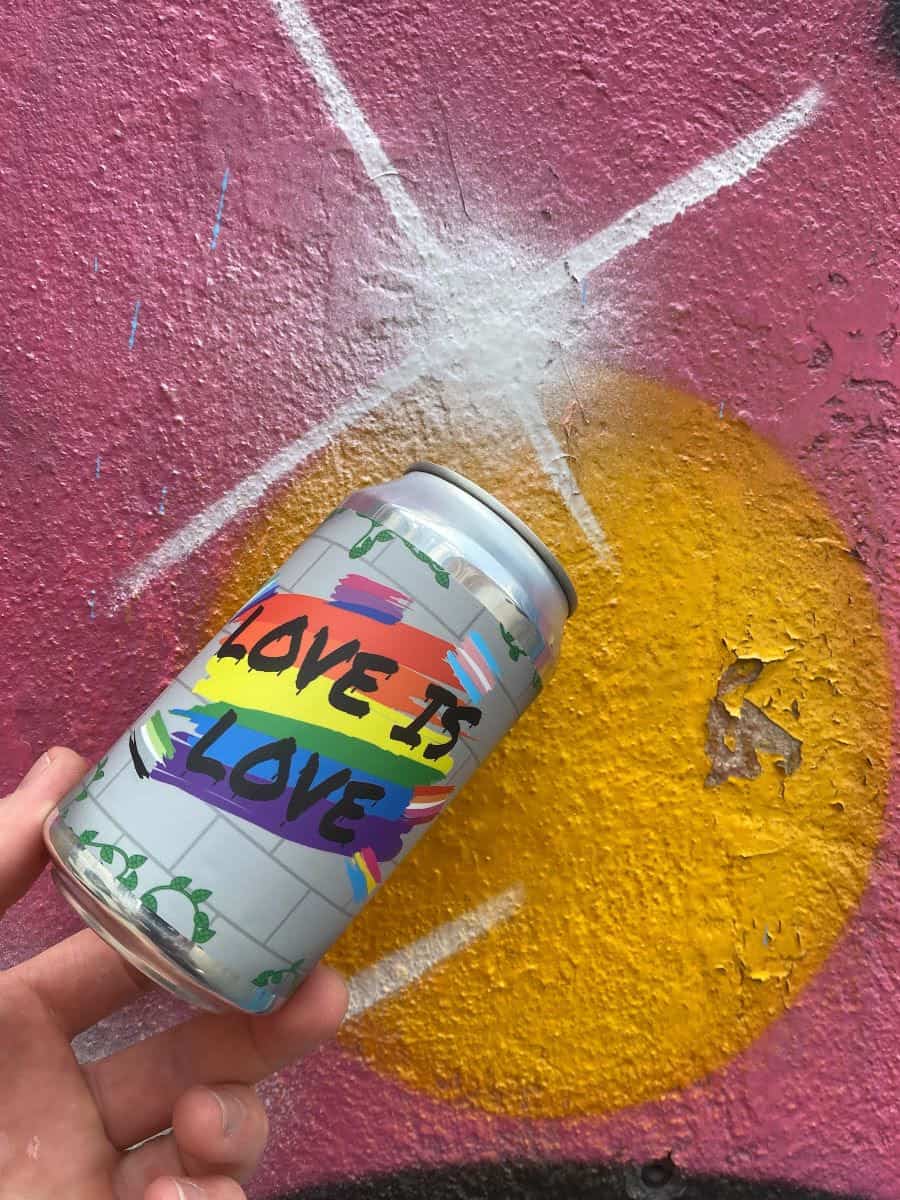 Botanist and Barrel, makers of natural ciders and wines and our go-to experts on all things pét-nat, just launched a special limited release Pride cider for June. Love is Love is a wild fermented cherry cider; 100% of proceeds from it will be donated to the LGBTQ Center of Durham. There are four can designs, each of which are a collaboration with graphic design students from the local community college. "Their task was to create can-label artwork promoting love, acceptance and equality for all, regardless of gender identity or sexual orientation," Botanist & Barrel shared. "We believe that everyone deserves to love and be loved without prejudice.⁠ This project has provided an invaluable opportunity for students to push their boundaries and receive real-world feedback."
Diskin Cider Daydream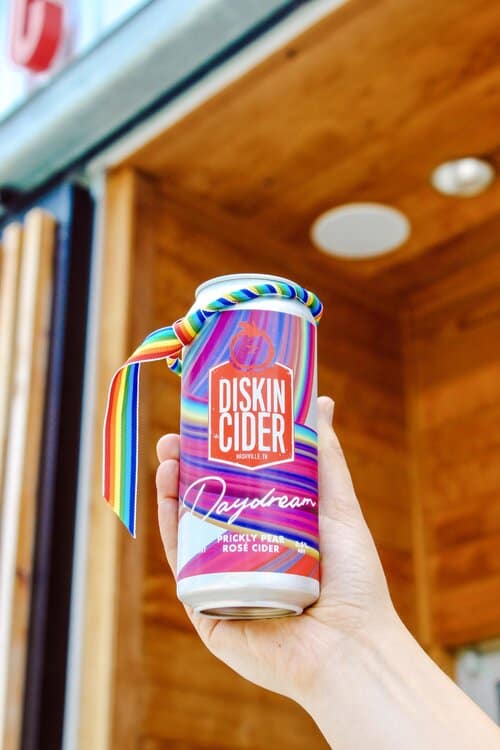 Nashville, TN-based Diskin Cider is celebrating Pride with the release of Daydream, prickly pear rosé cider on Friday, June 9. This fan favorite will be available all summer, with a portion of proceeds will be donated to the Tennessee Pride Chamber! Inside the colorful striped cans, the pretty pink cider begins with the light, subtle sweetness of freshly-harvested prickly pears and finishes with juicy, tangy notes.
Nine Pin Cider Pride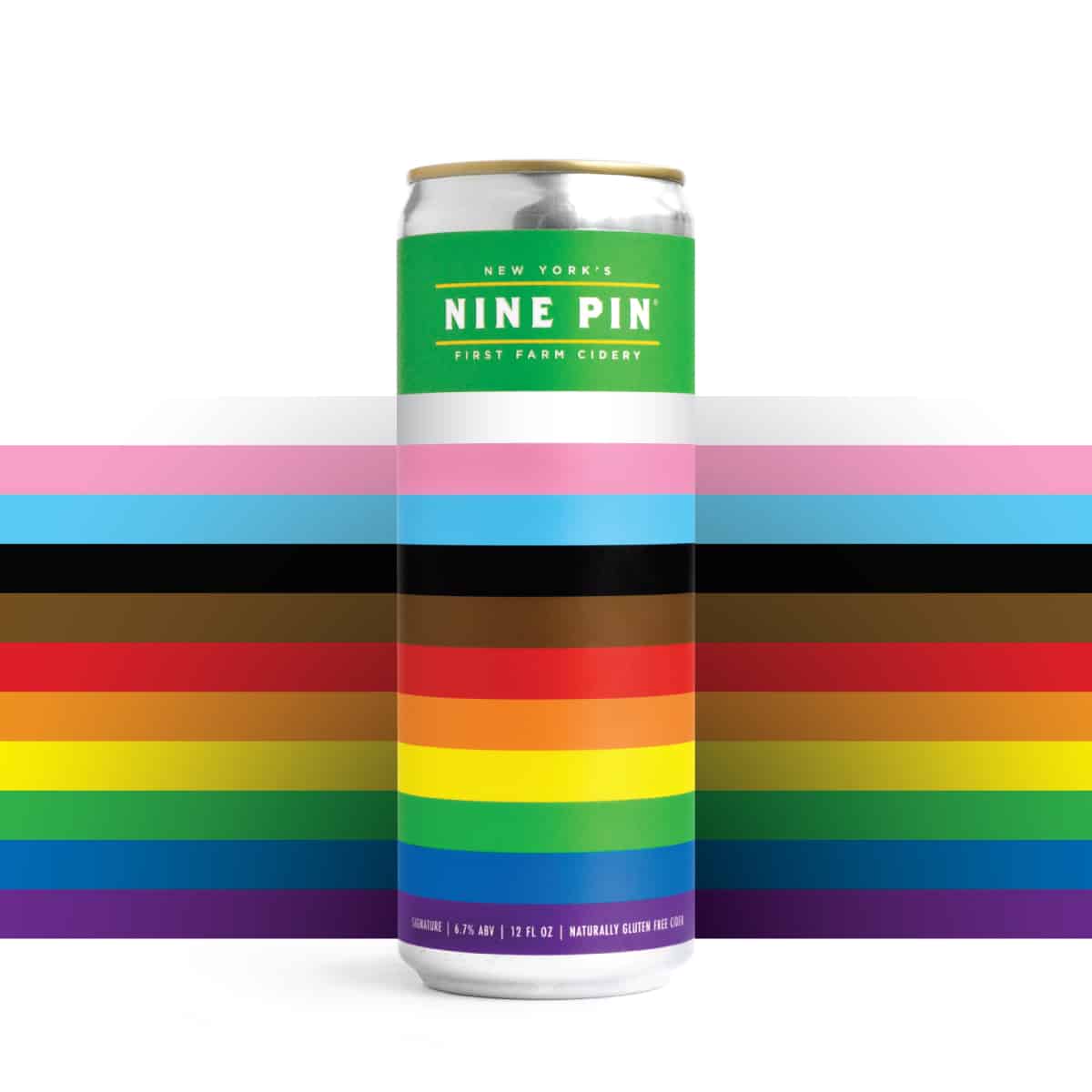 Nine Pin Cider's Pride cans contain its signature cider in them, an off-dry, crisp and bold blend of apples from Samascott Orchards in Kinderhook, NY. This Albany-based cidery is proud to team up for a fourth year with OutHudson, an organization whose mission is to improve the quality of life and advance the visibility of LGBTQ people in Columbia County, NY. These limited-edition cans will be released on June 1, 2023 at an event with live music and treats!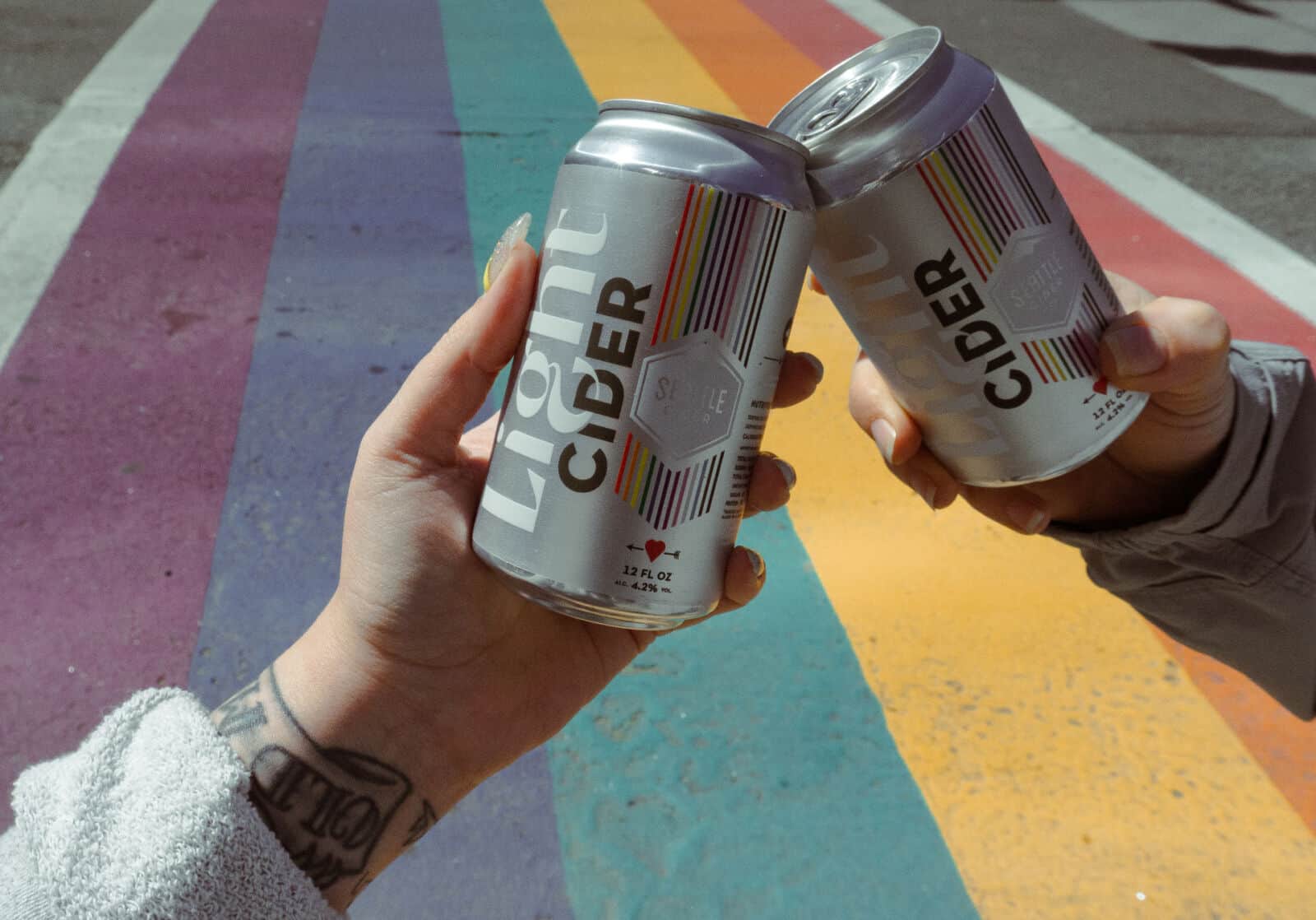 To kick off Pride month, Seattle Cider Co. has released a special can design of its Light Cider with rainbow stripes, and are also launching a month-long Light & Love campaign, a vibrant showing of support to the LGBTQIA+ community. With its Light Cider Pride release, Seattle Cider Co. aims to highlight our support of the queer community through partnerships and donations to organizations focused on social action, community health and expanding opportunities for LGBTQIA+ folks. A portion of the proceeds from Light Cider will be donated to Pride Foundation and the Center on Halsted. The Love & Light marketing campaign will also features images and video from year-long partner organizations like Queer Mountaineers, local drag performers, and long-time Seattle Cider fans. Seattle Cider is also a proud sponsor of the Seattle Pride Parade and PrideFest.
"As a campaign, Love & Light is our way of showing support and solidarity with the queer community. It's more than just putting rainbows on our packaging," explains marketing manager, Maura Hardman. "Right now, it feels more important than ever to show what we represent as a brand and to show our community where we stand."
Look for Seattle Cider Co.'s Pride Light Cider all throughout June at select retailers, bars and restaurants in Washington, Oregon, and Illinois.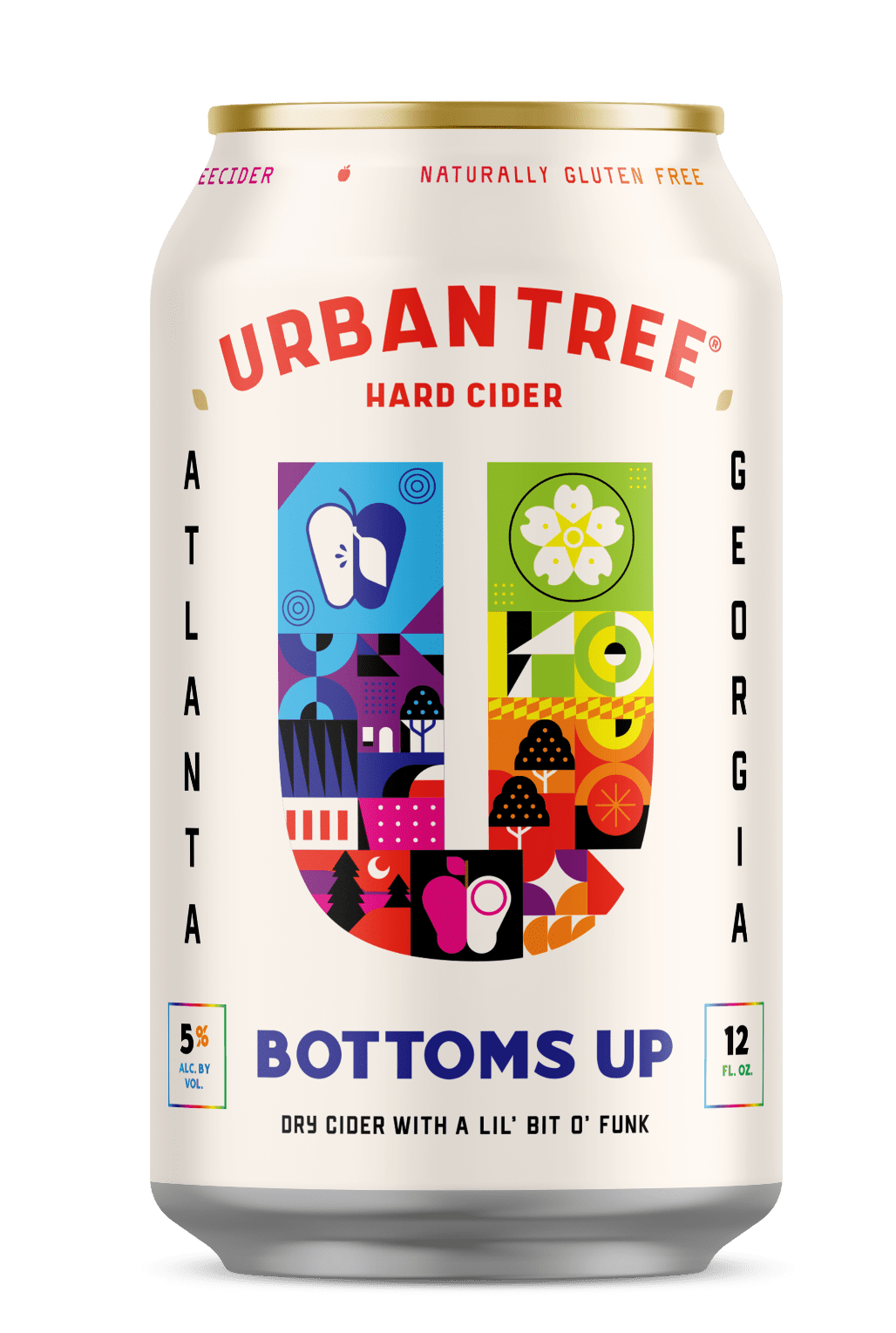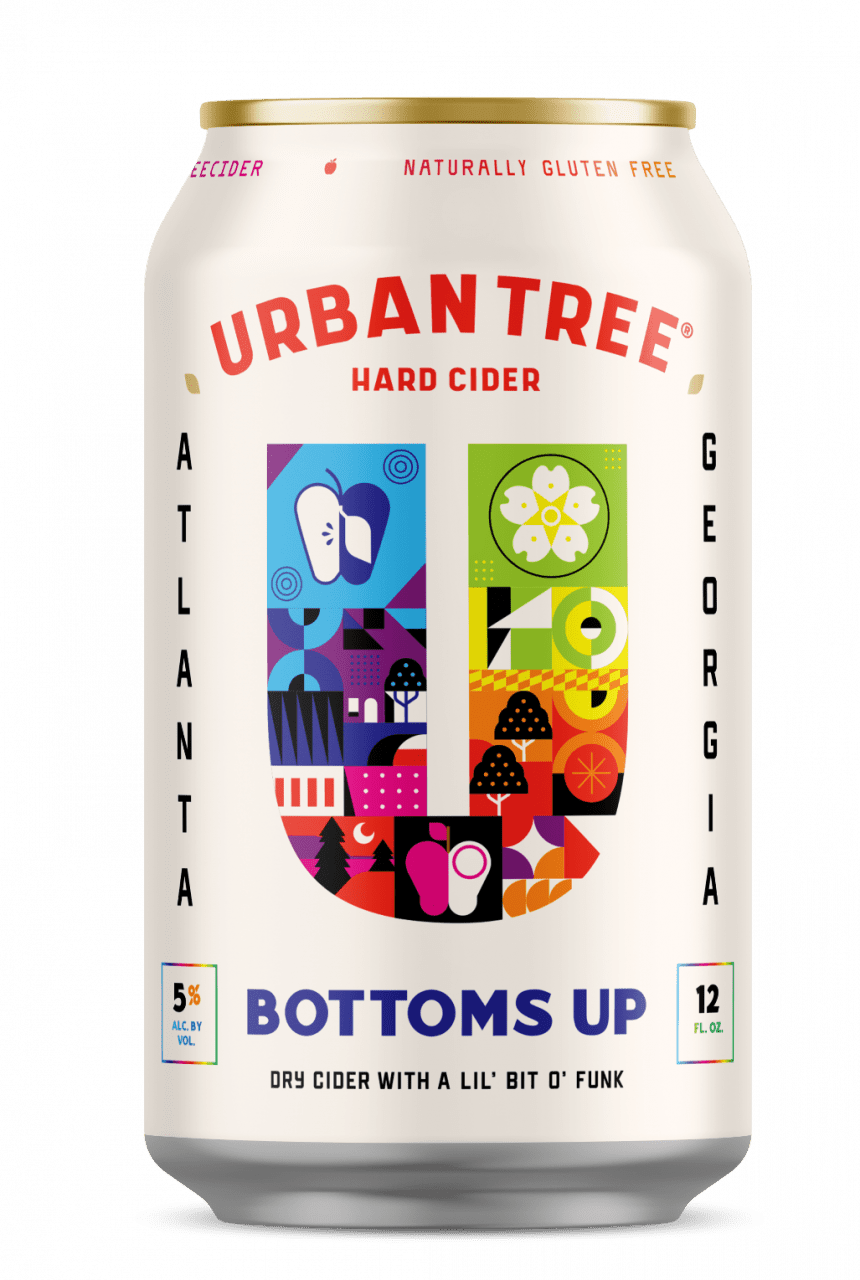 At UrbanTree Hard Cider, a cidery based in Atlanta, GA, they are big believers in equality, inclusion and love for all. Bottoms Up is a dry, slightly funky cider with vanilla aromas and a tannic finish, allows UrbanTree to partner with different local organizations that share the same belief. It's available year-round! Previous recipients from Bottoms Up can sales have been Lost-N-Found Youth, an Atlanta nonprofit that seeks to end homelessness among the city's LGBTQ+ youth. To support the cause, and drink some great cider, pick up a six-pack of cans online, or use its cider finder tool to find a retailer near you!
Which craft ciders will you be toasting with during Pride? Let us know in the comments!