The New York International Cider Competition is back on February 19, 2023, and it's better than ever! Now in its 5th year, this competition is the only one of its kind (that we know of) that has a judges panel made entirely of trade buyers, distributors and importers. These folks, whose jobs it is to taste alcohol and build programs for markets, bottle shops, bars and restaurants, bring their real-world experience to the table and to their judging considerations.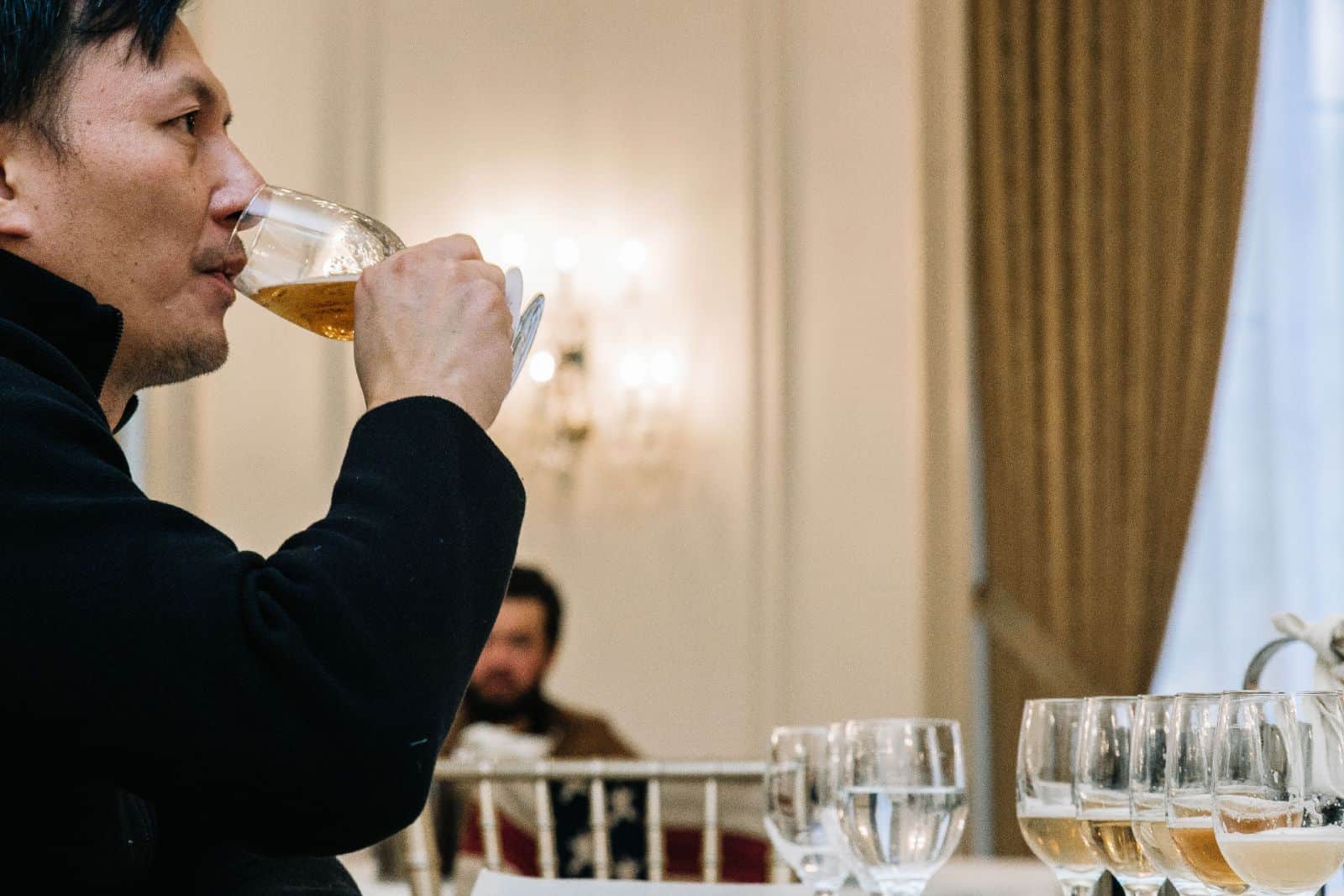 The New York International Cider Competition was founded by Adam Levy, AKA the Alcohol Professor, a multifaceted digital platform that curates informative, entertaining content about spirits, wine, beer and cider. There are companion sites, as well: Cheese Professor and Chocolate Professor. Now, this is homework we are down for!  
In 2011, Levy expanded his projects to include the International Beverage Competitions, an annual wine, beer, and spirits competition that's been running strong for the past 12 years, and has even expanded overseas to Germany, Australia and Hong Kong. He originally founded the competition in response to learning that many similar competitions followed a "pay-to-play" model, with nearly all entries receiving prizes. 
Feeling as if he could do better, Levy leveraged the network of buyers that he was acquainted with in various alcohol industries. He developed a new competition model and took the concept from idea to reality. There are separate competitions for spirits, wine and beer, and while craft cider used to be included with beer, it got its own specific competition in 2019!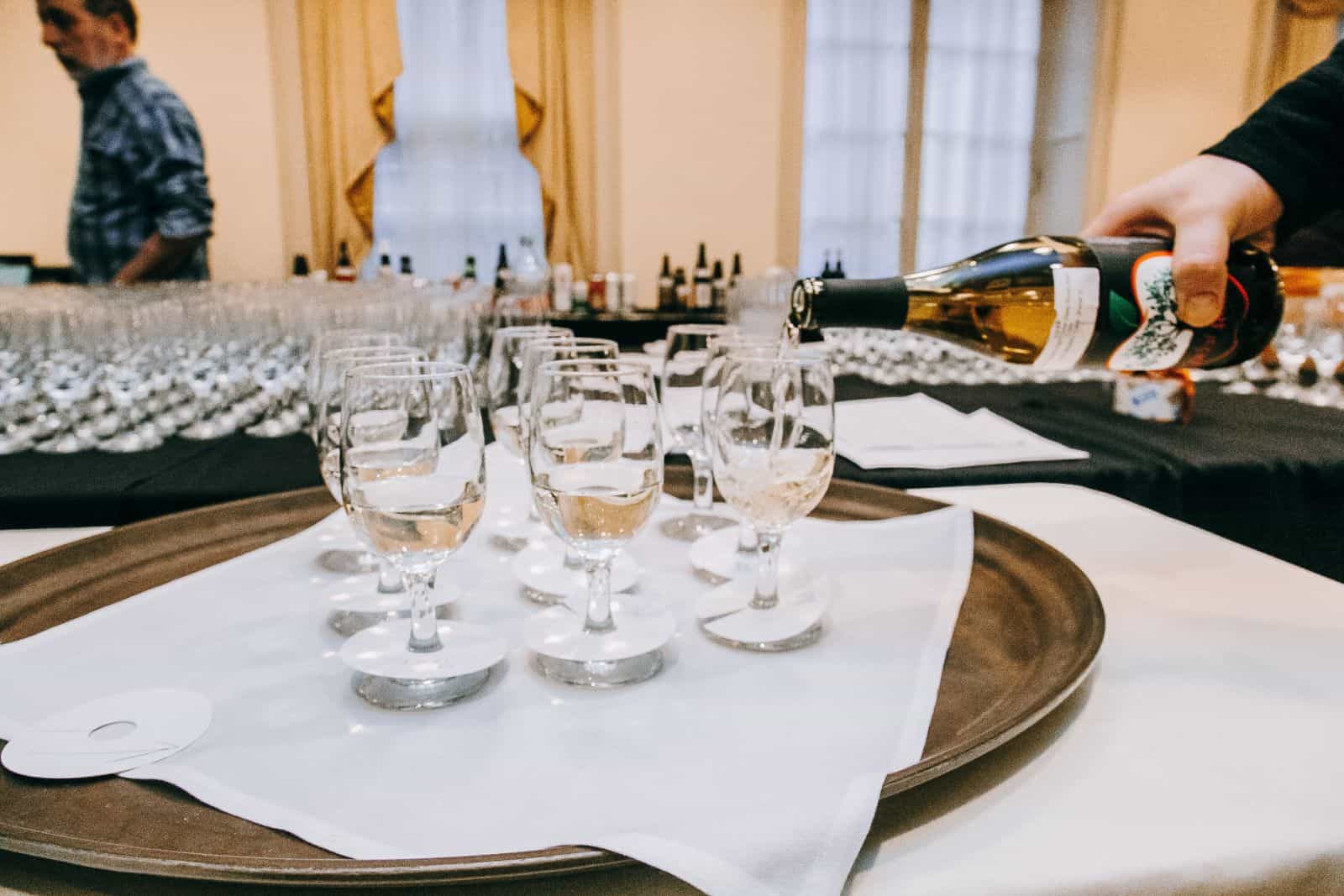 We are excited to announce that the New York International Cider Competition is now open for entries. Curious about how it all works? Here's the nitty gritty:
Any commercially produced cider from anywhere in the world is eligible to enter. In fact, the competition usually receives upwards of 300 entries from over 20 different states! For a list of last year's winners, head

here

.

The categories for entries are separated into Standard Styles (modern, heritage, modern perry and heritage perry), and Specialty Styles (fruit cider, spiced cider, hopped cider, wood-aged cider and sour cider). This is in accordance with the authorized

categories

, as defined by the

American Cider Association

.

Each cider is judged individually, so there can be multiple golds, silvers or bronze medals in each category. Each cider has a chance to win based on its own merits. For more on the judging process and medal levels, see

here

.

Winners are announced about two weeks after the competitions take place. Medal-winners actually receive a physical medal, as well as a digital image of the winning medal and other marketing materials. The list of winning ciders is shared with media and press outlets, and winners are showcased on The Alcohol Professor and Cheese Professor website. For a list of the 2021 medal winners, head

here

!

Even though inflation has rocked us all, the entry fees are not going up this year! The price per entry is $100; that increases to $115 in mid-February, and then $125 as it gets closer to the competition. And hey, here's something nice!

Enjoy a $10 discount by using the code CULTURE23! 

For safety, flexibility and convenience for the judges, the New York International Cider Competition is held virtually. The ciders are delivered to judges and they're wrapped in blank labels to ensure true blind-tasting, and judges have between three and four days to complete their scoresheets, which dramatically helps with palate fatigue. 

If you're an industry buyer in the NY Metro Area and you're interested in judging, contact the competition directly at

info@nyinfo.com

.
In the weeks leading up to the competition, keep an eye on the Alcohol Professor and Cheese Professor for fun cross-promotional content, like cider and cheese pairings! And, for more info about the New York International Cider Competition, visit its website. 
This post was sponsored by Alcohol Professor. We thank them for the support of Cider Culture!