There are a lot of special and unique parts of the cider culture, but perhaps none is as mysterious and exciting as Wassailing. This super-old tradition, which dates back to at least 1585, has its roots in Southern England, and is equal parts pagan rite and rowdy party.
Though there are a bunch of variations on the theme, the basic idea is that on the Twelfth Night of Christmas, people would go out into the dormant cider apple orchards and bless the trees by laying slices of bread or toast at the roots or tied to branches, and pour cider over the roots from the Wassail bowl. The groups (perhaps spurred on by imbibing some cider themselves) also sing to the trees, encouraging the spirits of the orchard to produce fine and abundant crops in season ahead, and to ward off evil energies.
The word "Wassail" is a permutation of an Old Norse salutation, ves heill, which means "to be in good health." Wassailing has gained in popularity among modern cideries over the past decades, and happens all throughout the winter, not necessarily during the Christmas season. Cideries often invite family, friends and fans out to their orchard to cavort through the rows with torches in hand, singing and sometimes banging pots and pans, followed by gathering around a bonfire and drinking warm mulled cider. Some Wassail rites get quite witchy and rowdy, with face paint, masks and other adornments worn by participants.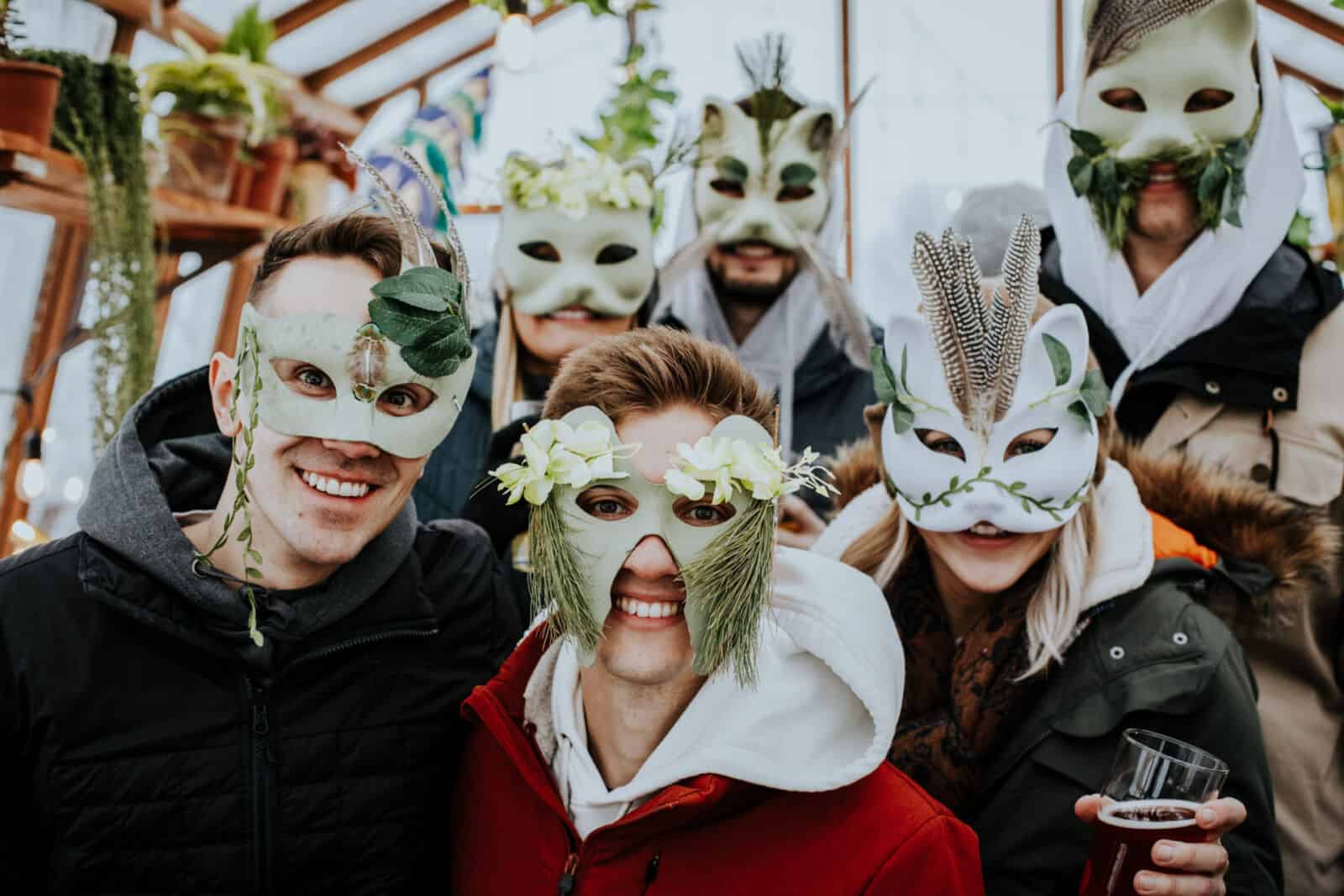 Perhaps you've been Wassailing, or have seen fun photos of other people participating in the ritual on social media. Or, maybe this is the first you've ever heard of it! In an effort to share more info about this cider-specific tradition, we reached out to Susanna Forbes of Little Pomona, an esteemed cidery based in the legendary Hereford, England.
Though they don't host a Wassail at their orchard, Susanna and her husband James have attended a number of Wassail festivals, starting about six years ago.
"Nothing quite prepares you for your first Wassail!" Forbes says. "Perhaps it's the dark or the wintry conditions, but the excitement of the occasion seems massively heightened by the loud noises and flaming torches, and the importance of the quest of blessing the trees."
While specific Wassailing events may differ, it's all about "celebrating orchards, the lifeblood of cider," as she puts it.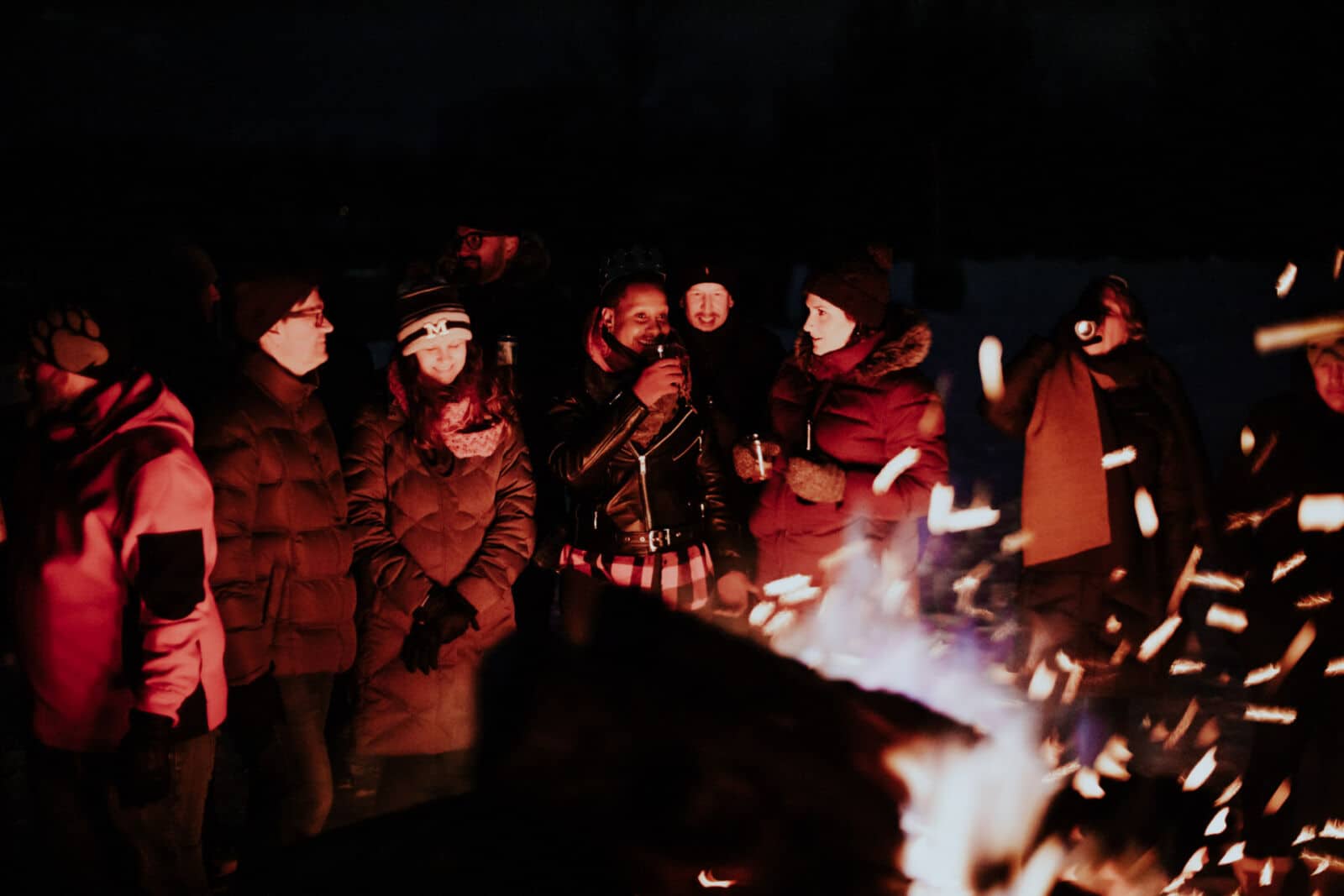 If you plan to attend a Wassail ritual, Forbes advises bundling up with plenty of warm layers and suitable footwear, as the orchards can be quite muddy. She also suggests bringing along a tambourine or your own pots and pans. Wassailing songs and poems vary from place to place, but Forbes notes that her favorite one goes: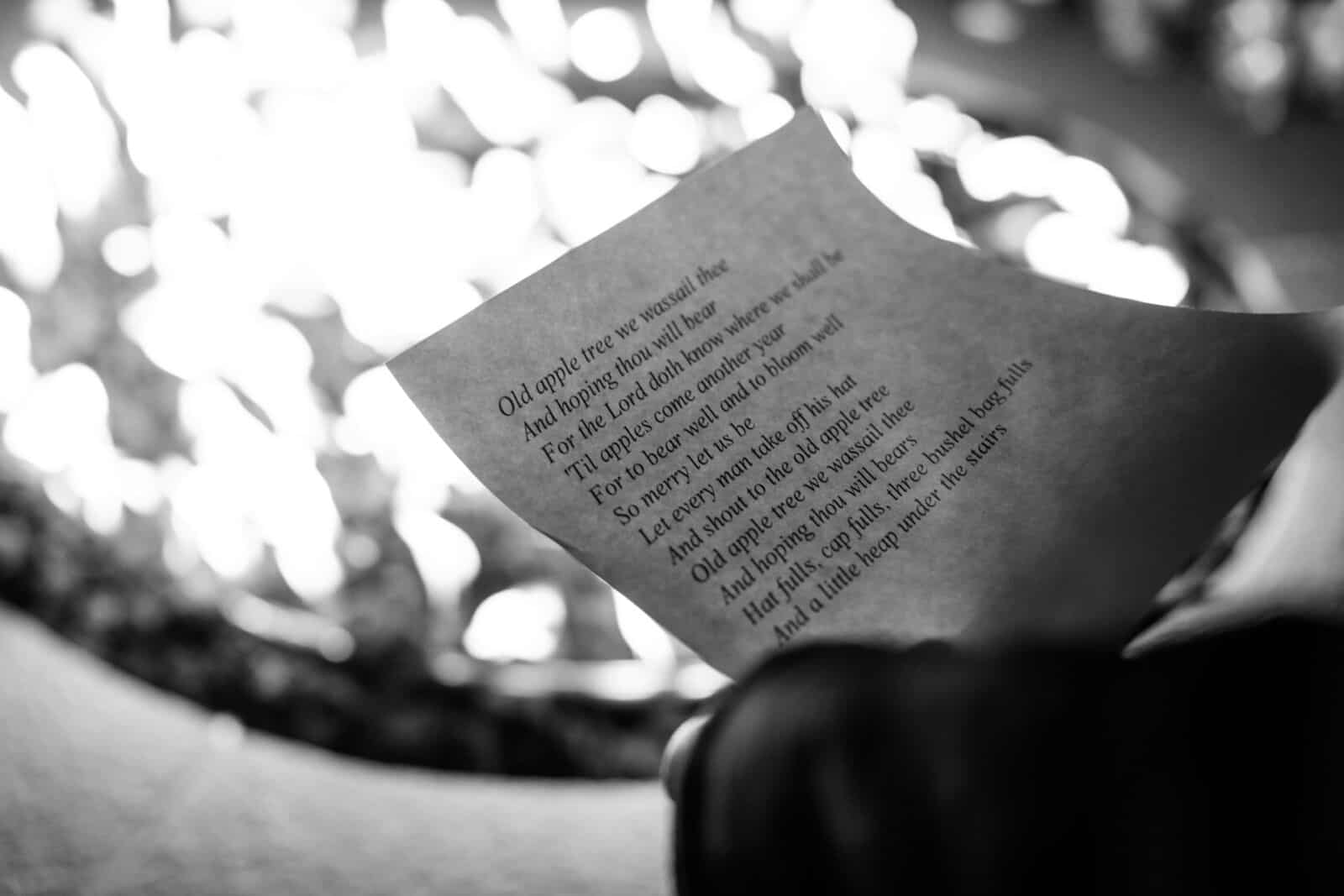 Similarly, the mulled cider recipe is usually unique to each cidery, but if you need a little inspiration, she prefers this method:
"Use a juicy cider! Ours are all technically dry so we do add some brown sugar, plus a special blend of spices: We stud an orange with cloves, add a cinnamon stick or two, throw in a star anise, and freshly grate some nutmeg as it warms. Finally, if you like, add a splash of calvados to taste!"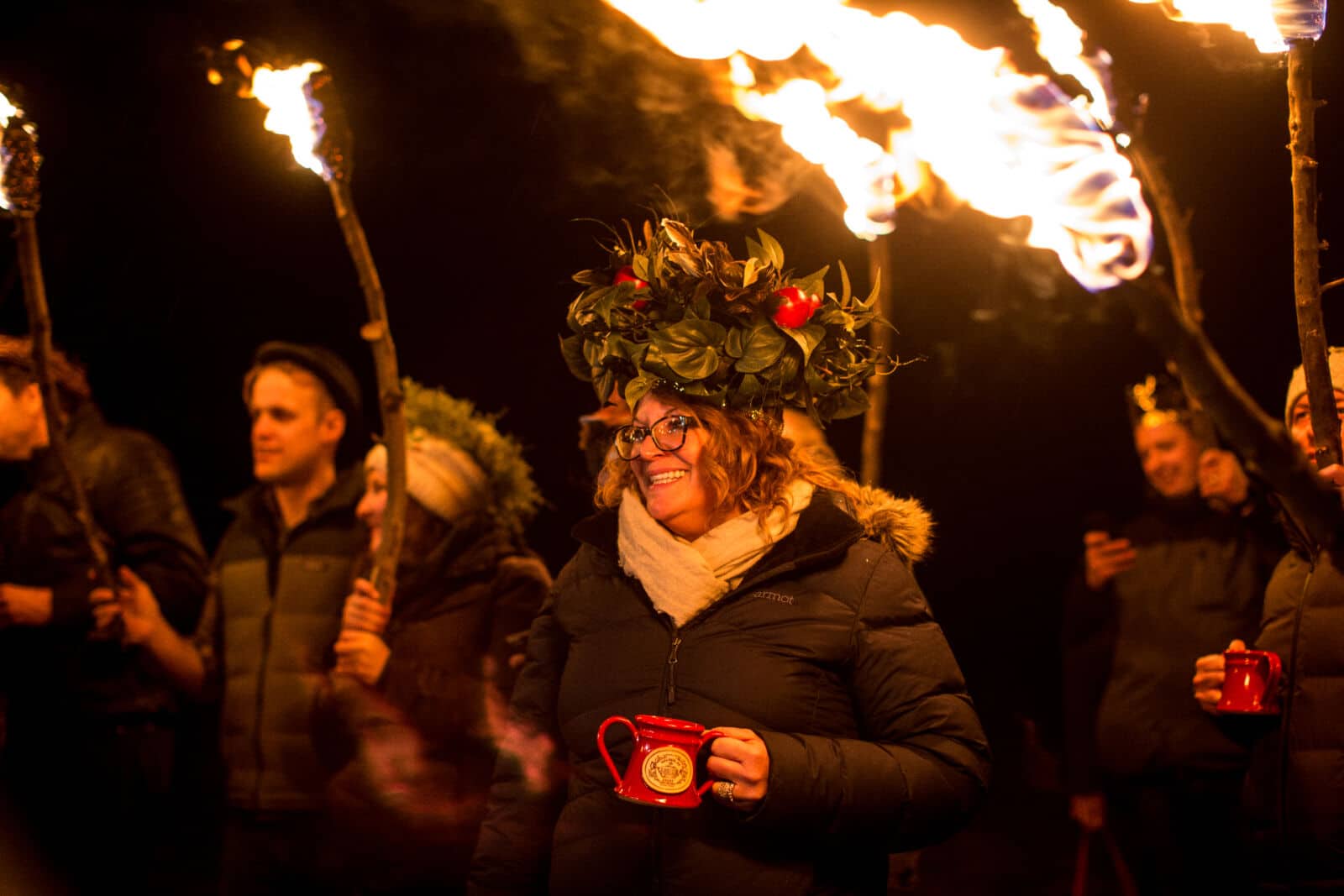 In the UK, Wassailing was historically centered on the traditional cider regions in the southwest part of the country, but the Forbes note that they've counted 30 counties hosting Wassail ceremonies this year. In the US, we've seen Wassailing events planned at a bunch of cideries in the US, as well (for a nice, comprehensive list, see this write up in Tradfolk).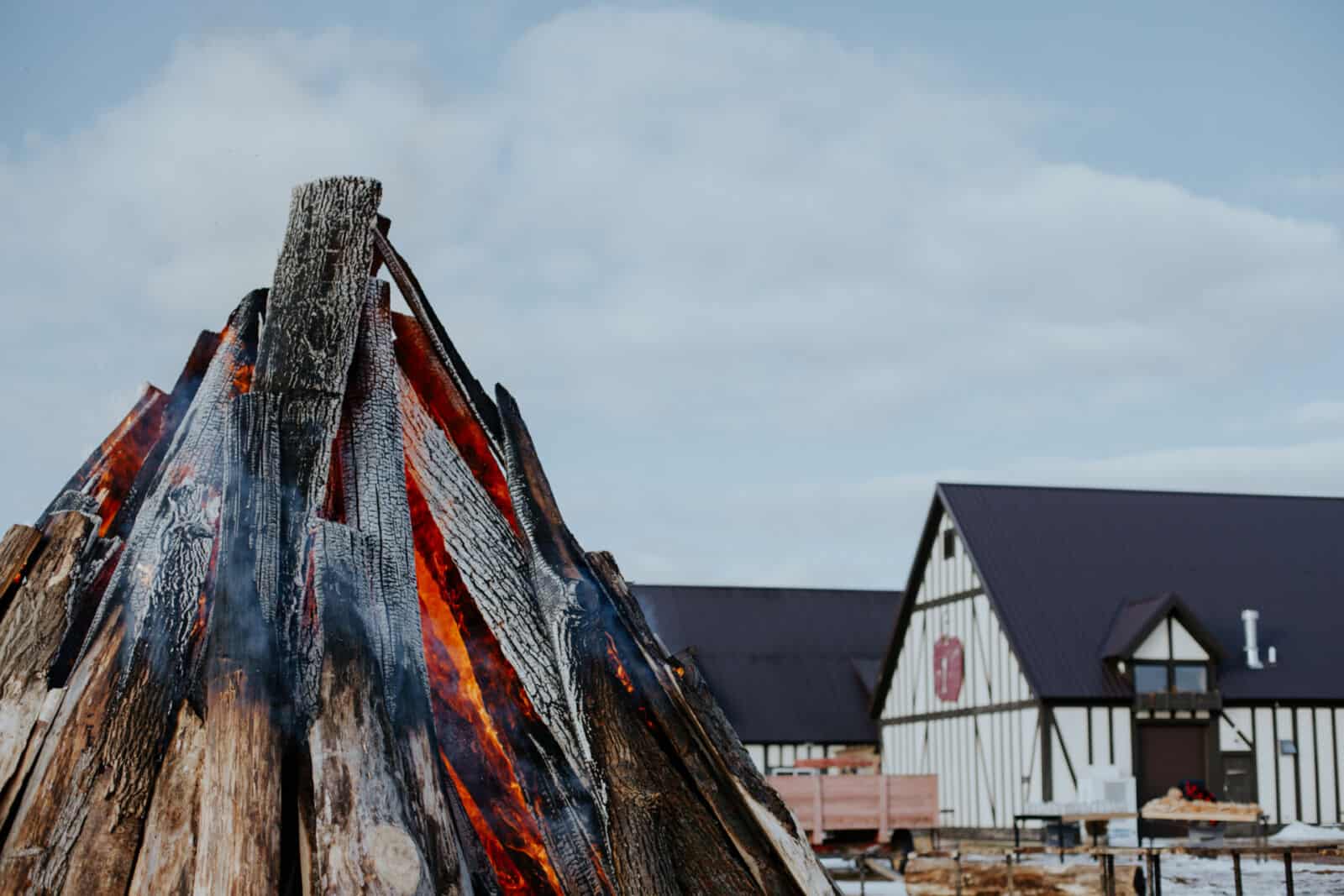 For example, at Virtue Cider in Michigan, the Winter Wassail offers revelers a day of music, traditional Wassail food, mask-making, mulled cider, bonfires, firepits and a march through the orchards to bless the trees for a bountiful harvest.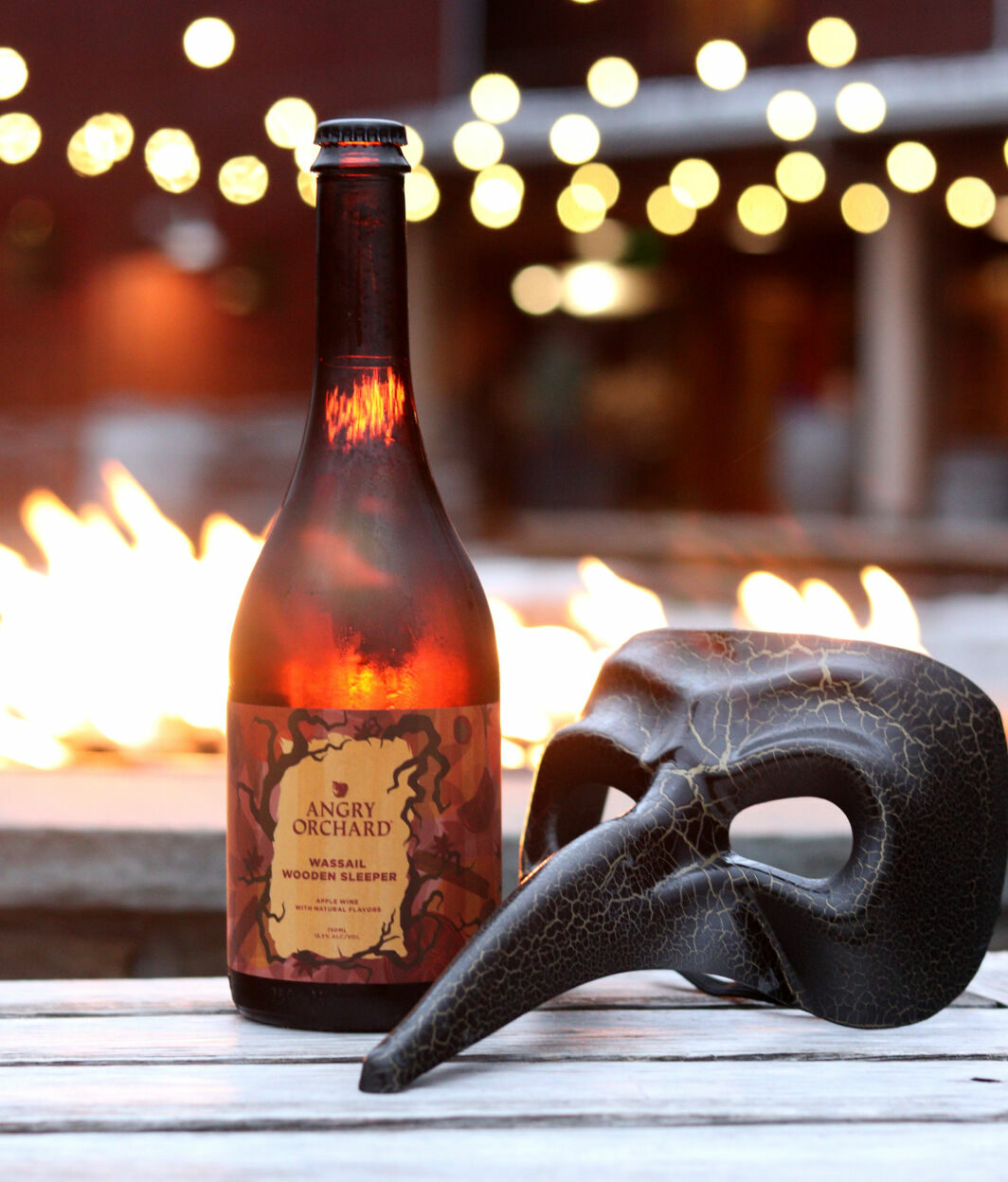 At the annual Wassail Winter Festival in February at Angry Orchard in Walden, NY, includes live music, dance performance, outdoor games and competitions, a huge bonfire, chanting through the orchard with lit torches and cider in hand, and the release of its Wassail Wooden Sleeper cider.
At
Courthouse Creek Cider
, in Maidens, Virginia, the
Annual Wassail in the Orchard
, a Wassail King & Queen lead the costumed group through the orchard to sing, chant and get loud to frighten off any evil spirits in the orchard that may be lurking in the branches. Afterwards, they light a bonfire and serve traditional hot Wassail cider and a special food menu all day.
What are your experiences with Wassailing? Is there a cidery near you that hosts one each year? We want to know all about it! Join in on the comments or DM us via Instagram.
All other photos: Virtue Cider