New York's first farm cidery, Nine Pin Cider Works, is celebrating its fifth anniversary with a bunch of great events and activities, and culminating with the fifth annual Gathering of the Farm Cideries on Saturday, March 2.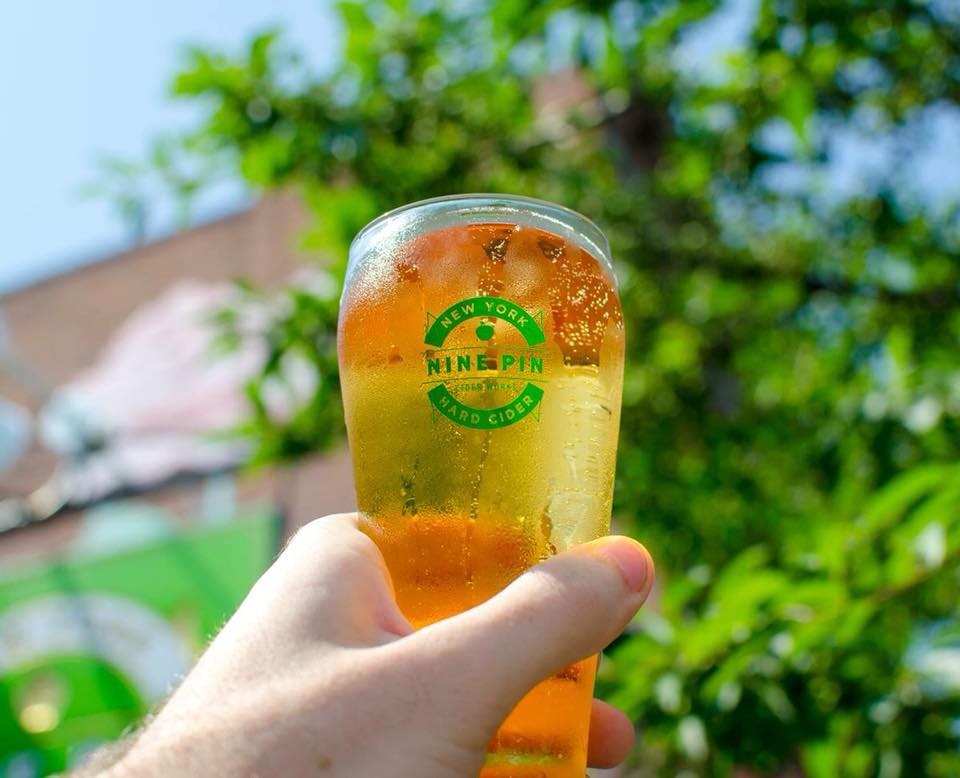 "We truly appreciate our local customers and are honored to bring them the excitement of our fifth anniversary with special activities and our commemorative bottled ciders. It's so important to us to continue the tradition of the Gathering, providing our community an exciting and educational cider experience alongside our colleagues and friends who have also established farm cideries in New York State," says Alejandro del Peral, Nine Pin's co-founder and cider maker.
Ready to party with Nine Pin? Here are some of the special fifth anniversary events coming up at its tasting room in Albany's Warehouse District:
Tues., Feb. 26, through Tues., March 5: Art Exhibit, Nine Pin Five Year Retrospective
Tues., Feb. 26, at 6:30 p.m.: Nine Pin Cider Themed Trivia
Wed., Feb. 27, at 7 p.m.: Pins & Paninis Night
Thurs., Feb. 28, at 4 p.m.: Throwback Thursday evening in the Tasting Room; Commemorative Bottle Releases
The Gathering, also in its fifth year, is sold out (just like last year, don't sleep on those tickets folks!). Other New York farm cideries, like Awestruck Ciders, Graft Cider and Embark Craft Ciderworks will be offering samples and rare and unique ciders for sale. A portion of the proceeds will benefit the New York Cider Association.
If you live in or around upstate New York, join in the fun with Nine Pin to celebrate its five-year milestone!
Find Nine Pin Cider Works at 929 Broadway in Albany, NY; phone: (518) 449-9999.