It's a sure sign of spring, as meaningful as robins and green shoots poking through the soil: rosé cider back on the shelves. Since rosé cider's explosion onto the scene, now more than ever, it seems like pretty much every modern cider brand is offering its own take on the refreshing pink drink.
One of the first big names we saw out there a few years ago was Citizen Cider's bRosé, a handcrafted, co-ferment of blueberries and fresh cider, pressed at Citizen's Flynn Ave. Press House. When it first was released, it was mostly available in 750 ml. bottles, but an exciting new development is about to make it a lot more picnic- and beach-trip-ready: bRosé in cans!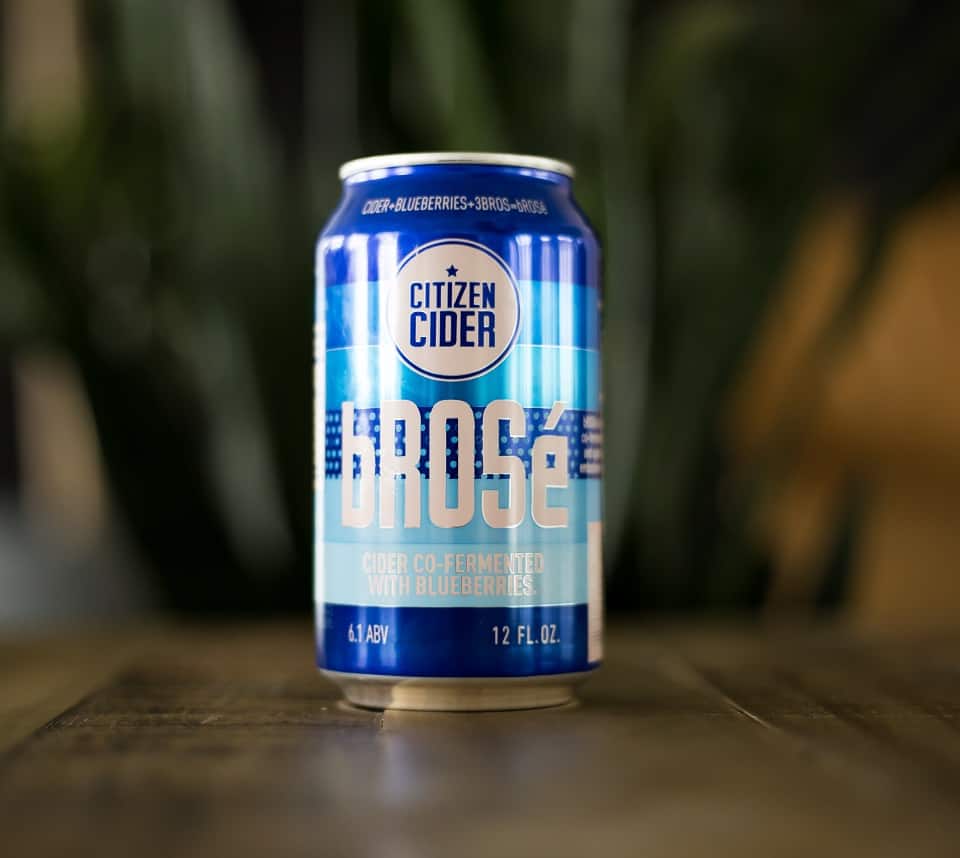 We love the pop-art-inspired can design, and have a feeling that the portable nature of these babies means we'll be seeing this at all kinds of parties, barbecues and ball games throughout the warmer months. Like most modern ciders, rosé ciders are super food-friendly, though Citizen specifically suggests lobster, blue cheese, aioli, bouillabaisse and tomato salad as food pairings for bRosé. For more info on bRosé, see this blog post on Citizen Cider's website.
If you're looking for bRosé near you, use Citizen's cider locator to find a bar, retailer or distributor in your area. Citizen Cider products are currently distributed in all New England states, New York (City and some areas upstate), Pennsylvania, New Jersey, North and South Carolina and Illinois. If you're in Vermont or traveling through the area, don't forget that Citizen has an awesome taproom that is definitely worth your while.
Citizen Cider is located at 316 Pine St., Suite 114, in Burlington, Vermont; phone: (802) 448-3278.