Last February, Stem Ciders announced a $7 million expansion (no biggie) to construct a huge new facility in Lafayette, Colorado, about 12 miles east of Boulder. A big part of the excitement of this news was that this wasn't all for production — a beautiful eatery, inspired by the cider houses in Basque Country would also be on site. Almost a full year later, on February 24, the doors opened to Acreage, a cider house and eatery. Acreage is a partnership between Stem, Kelly Whitaker's Id Est. Hospitality Group and Chef Daniel Asher of Boulder's acclaimed restaurant, River and Woods.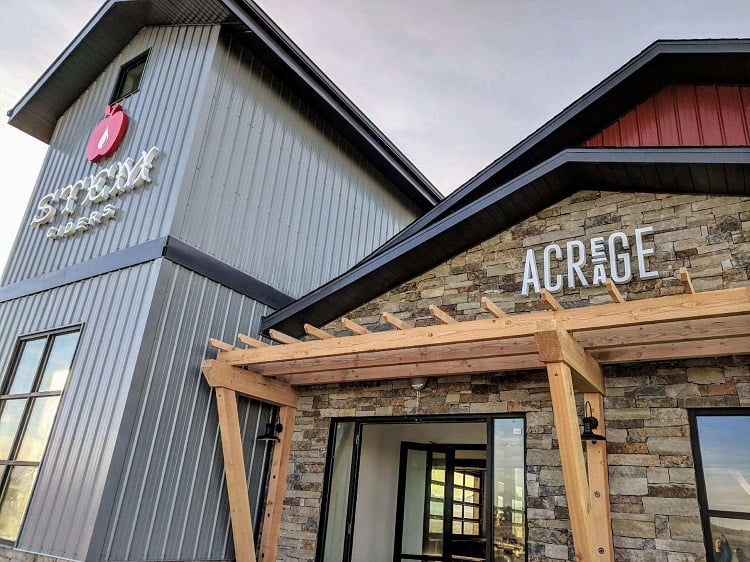 "The experience of Acreage further elevates the Colorado craft experience and is unlike anything we've seen across the country," said Eric Foster, co-founder and CEO of Stem Ciders. "By pairing the crisp apple of our ciders with the wood-fired flavors of Chef Daniel's dishes, we'll be bringing people together with food and drink from an exceptional, rustic menu that is both casual and approachable."
Of course, there is an awesome selection of cider on tap, including seven core Stem Ciders, six seasonal special releases, a few rotating guest taps from fellow Colorado cideries and Acreage exclusives. Current special releases include Coffee Batch #4, Cranberry Cyser and Colorado Heritage Blend.  Core Stem ciders are available for 10- and 16-ounce pours, as well as growlette and growler fills. If you fancy wine, a selection of reds, whites and rosés from Colorado wineries are on tap and in bottles.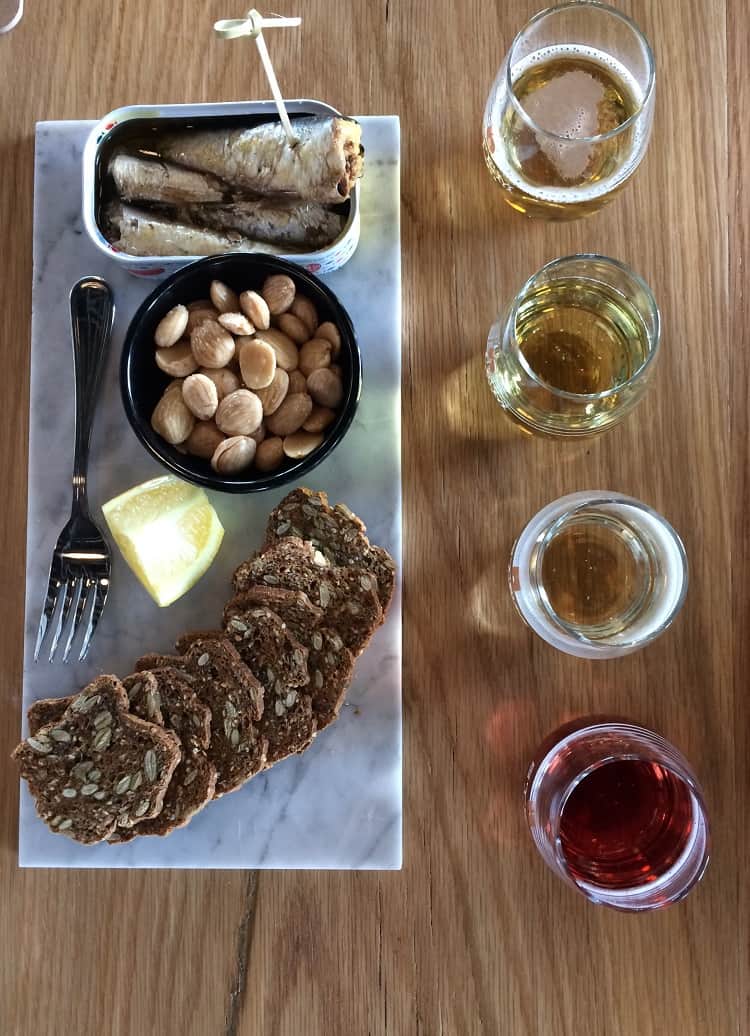 The food menu goes above and beyond the now-expected cidery cheese plate. The "From the Case to the Grill" section of the the menu features Colorado-sourced meat and seafood selected from the case, prepared over the wood flames and either served with sides or a la carte. We're talking wood-roasted whole Colorado bass stuffed with herbs and citrus, Aspen Ridge Bone-in Korean BBQ shortrib and organic chili and achiote free-range half chicken. There's a sausage selection — hello, bacon & cheddar bratwurst — available by the piece or "by the full set."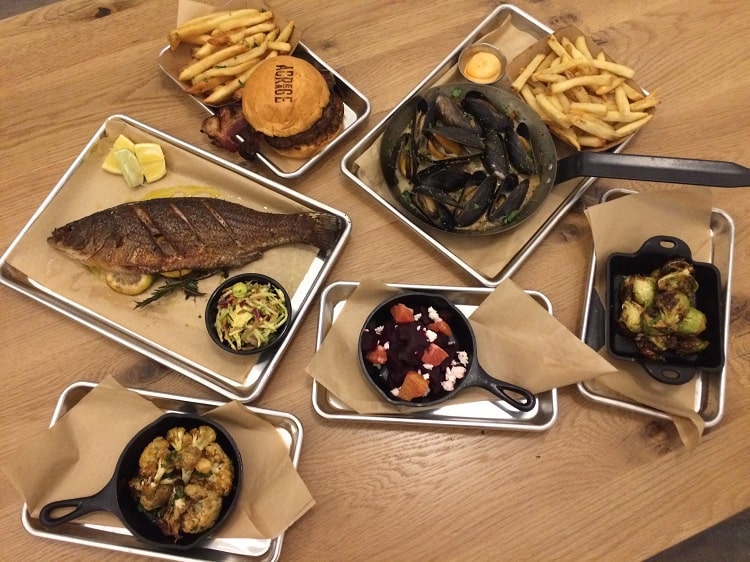 Burgers, Belgian fries, other tasty things (mussels, etc.) served with Belgian fries, and veggies offer even more to choose from. Basque-inspired conserved and preserved snacks, charcuterie and cheese round out the menu. Don't worry, there's also dessert! We're loving the sound of the gluten-free cider-glazed donut, and we are mystified and intrigued by the sound of the "Chocolate Cream Puff Cup."
"From start to finish, we want the Acreage community to feel connected with their food and the exceptional local producers making the culinary experience possible," said Chef Daniel Asher. "It begins with guests choosing their meal from the Colorado-sourced vegetables and meats on display in our case. While guests enjoy a cider paired with spectacular mountain views, we'll roast or grill their dish over the wood-fired flame with that aroma connecting them, once again, to their food, until it's ready to be delivered table-side and truly savored."
Finally, can we talk about the views?
That outside patio is freaking amazing!
Acreage's hours are Monday through Friday from 3–10 p.m. in the cider house. Weekends feature a full menu that will be available from noon–10 p.m., Saturday and Sunday. Follow along on Instagram and Facebook for updates on ciders and food. And if you make it out for a visit, let us know what you think!
Find Acreage at 1380 Horizon Ave., Unit A in Lafayette, Colorado; phone: (720) 443-3007.