PHS Horticulture Cider at the Philadelphia Flower Show
PHS Horticulture Cider is making its first-ever appearance this week at the 2015 Philadelphia Flower Show. This collaborative effort with York County's Wyndridge Farm is the first time PHS (the Pennsylvania Horticultural Society) has offered its own branded, exclusive cider. Made from a blend of sweet and tart apples grown at Brown's Orchards, located just down the road from Wyndridge Farm, the cider uses a Champagne yeast, which makes for a slightly cloudy farmhouse-style cider that is proving to be a big hit already. Through the first two days, the stand has sold 100 cases, and that number continues to rise.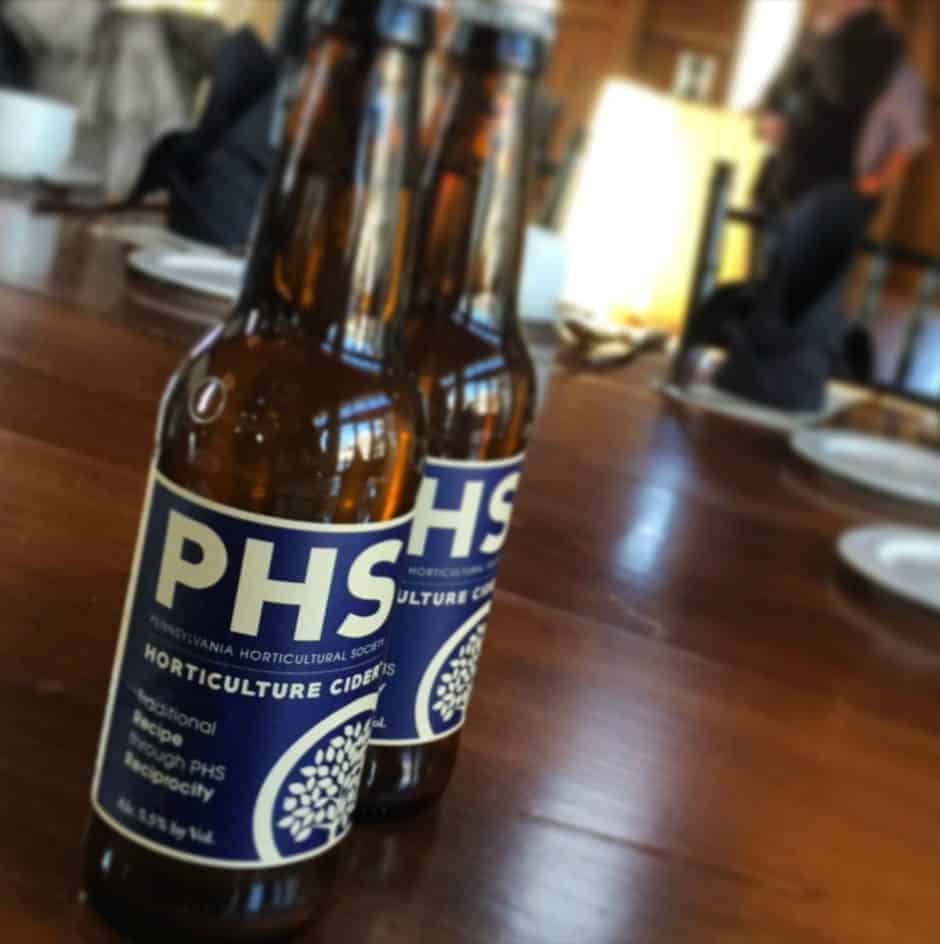 Ciders happen to be Wyndridge's main product, although this particular cider is a custom small batch crafted specifically for PHS. Their other ciders are currently sold at more than 20 locations around the Philadelphia area, including Local 44, Standard Tap, The Foodery and across the bridge at Wegmans stores in New Jersey. The Philadelphia Flower Show will run through Sunday, March 8. Don't miss your opportunity to sample this locally sourced, one-time-only cider.