Pennsylvania's Ploughman Cider has announced two new ciders and a full roster of late spring and summer events.
Rosedale, scheduled for a mid-May release and weighing in at 8.5% ABV, is a dry cider crafted with Rosedale crabapples. According to Ploughman, "Thanks to some amateur level panking from cidermaker Dr. Edwin Winzeler [and Ploughman's Ben Wenk], we harvested both trees this fall, wild fermented them and blended them with Goldrush apples to create this unique cider with strong bright citrus, stone fruits, a few grassy notes and a long finish."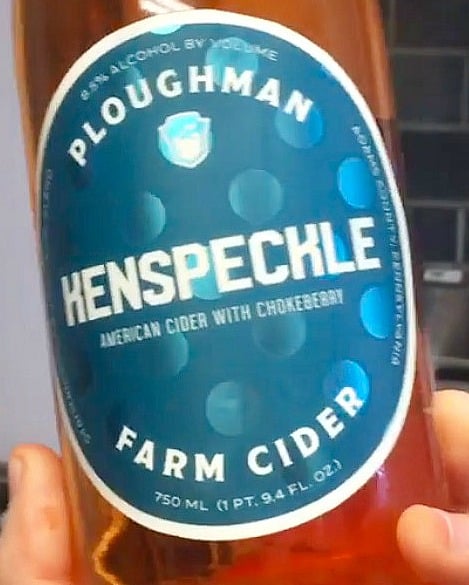 Kenspeckle, due out in late May, is an 8.5% ABV American Cider aged with chokeberries. The cider was previously poured at the 2016 Brewer's Plate. "[T]hese adjunct flavors are in no ways to mask the beautiful apples from Three Springs … only a fun way to enhance them," notes Ploughman. The bitter fruit was grown in Wenk's mom's flower garden on the advice of a friend almost a decade ago.
Looking for a taste? Ploughman will be showcasing its ciders at Headhouse Farmers Market, Good Libations at Greensgrow Farms and the Clark Park Farmers Market in Philadelphia; First Saturdays at Broad Street Market in Harrisburg; Philly Beer Week's Opening Tap event; COOK (with La Divisa Meats); the PA Cider Festival and the S.E.E.D. Vegan Festival. You can also find Ploughman Cider at bars, restaurants and retail locations throughout Pennsylvania.