Clams are an ideal spring/summer dish. Add some hard cider to the recipe, and the end result is sheer genius!
In this recipe created by the folks at Angry Orchard, Littleneck clams are braised in Angry Orchard Crisp Apple and then highlighted with green apple, thyme and crème fraiche for a mouthwatering dish that's perfect to serve at your next barbecue or summer party. Feast your eyes on the recipe below and get ready to wow your family and guests this summer:
Angry Orchard's Crisp Apple Cider-Braised Clams Recipe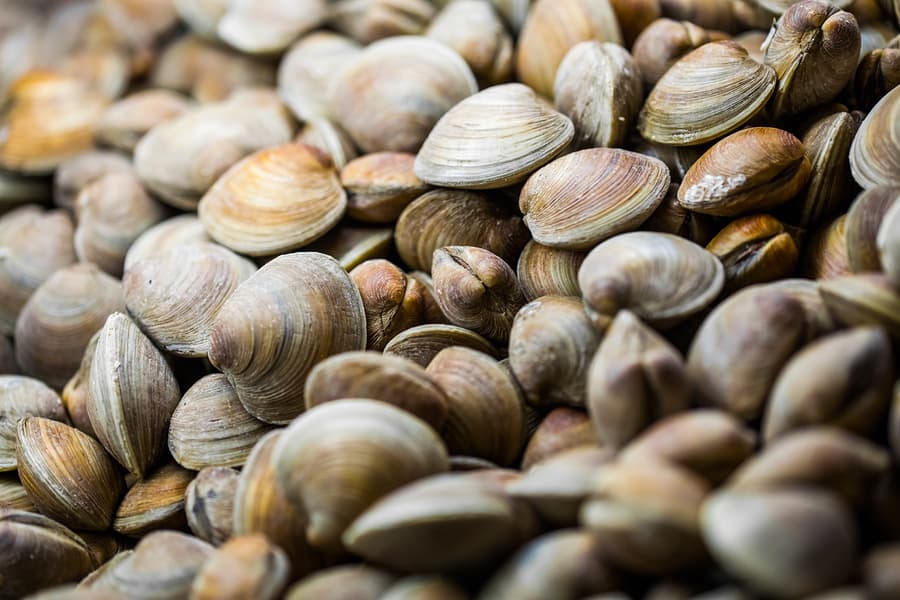 Ingredients
1 bottle Angry Orchard Crisp Apple
1 cup kosher salt
2 dozen littleneck clams
1 Green Delicious apple, peeled and diced
1 tablespoon fresh thyme
¼ cup crème fraiche
Pepper, to taste
4 thick slices ciabatta
2 tablespoons olive oil
Method
Dissolve salt in 1 gallon of cold water. Soak clams in salted water for 30 minutes. Lift out of water and set aside. Preheat grill to medium. Create a double-layer packet with aluminum foil. Place clams in packet and pour cider over. Close packet tightly and place on grill for 10–15 minutes, or until clams open. Remove clams from packet, place them in a bowl and pour liquid into small saucepan. In saucepan on the grill, whisk crème fraiche into broth and season to taste with pepper. Keep warm. Brush bread with olive oil and grill until charred on both sides. Pour broth over clams and toss gently with apple and thyme leaves. Serve with grilled bread; enjoy.