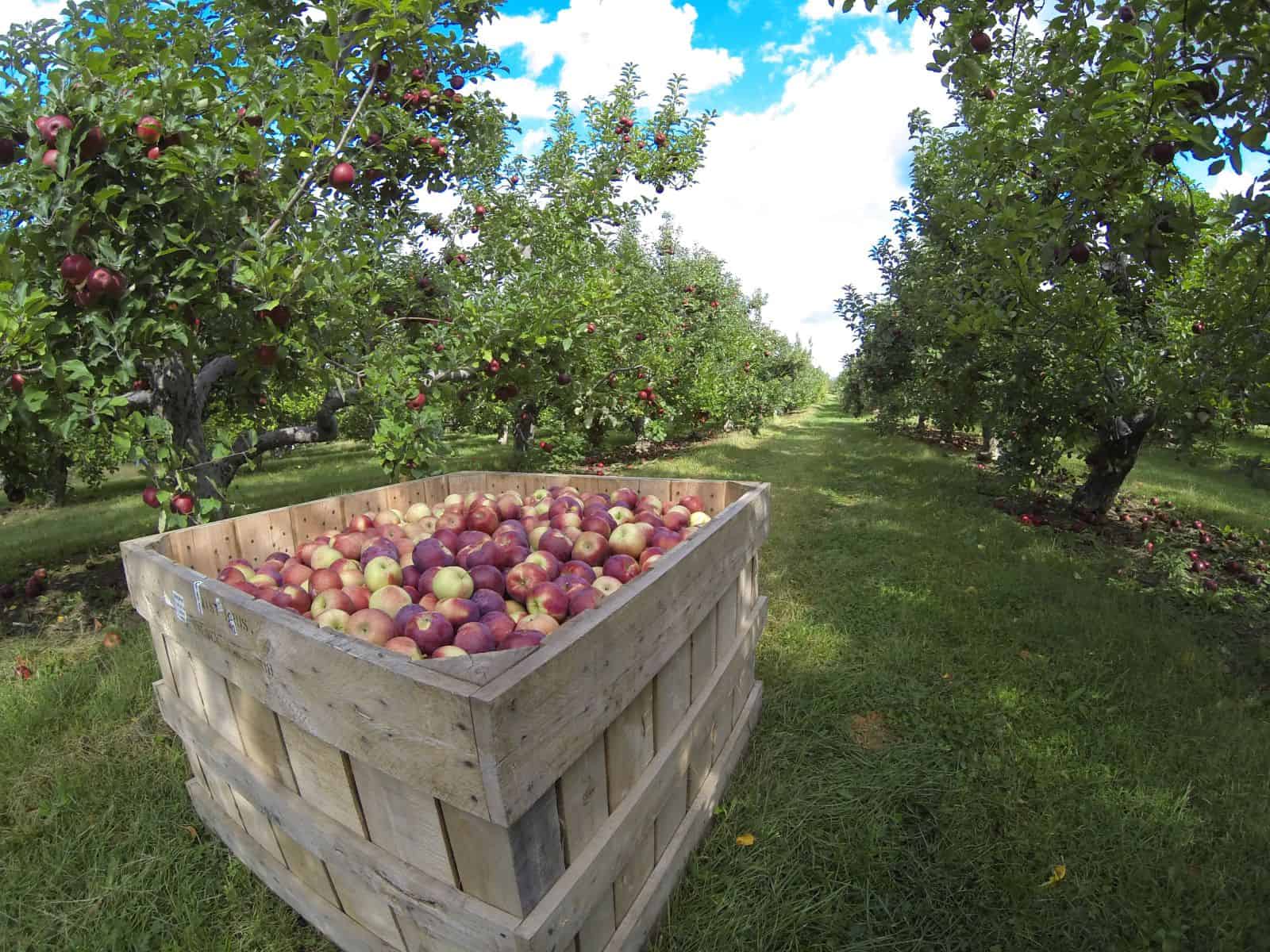 The James Beard Foundation has announced that its upcoming Autumn Cider Celebration will take place on Friday, November 4, at the Beard House in New York City. The dinner will highlight the cooking of Top Chef alumni James Rigato from Mabel Gray Kitchen in Hazel Park, Michigan. Beverages will be supplied by Ryan Burk from the Angry Orchard Innovation Cider House in Walden, New York.
Check out the full menu below:
Hors d'Oeuvres
Duck Liver Mousse with Apple Kimchi, Yogurt and Celery on Michigan Rye Bread
Oysters with Sour Apple Mignonette
Prosciutto with Gorgonzola and Compressed Pears
Angry Orchard Innovation Cider Blueberries for Sal Sparkling Hard Cider 2015
Angry Orchard Innovation Cider Baldwin Sparkling Hard Cider 2015
Dinner
Sunseed Farm Winter Squash with Spiced Michigan Maple Brûlée, Savory Granola, Fermented Butter and Smoky Quince Paste
Angry Orchard Innovation Cider First Flora Hard Cider NV
Octopus with Romesco, Saffron Aïoli, Sorrel, Black Garlic and Radishes
Angry Orchard Innovation Cider Hudson Valley Extension Hard Cider NV
Manila Clams with Green Curry, Coconut Milk, Onions and Herbs
Angry Orchard–Eden Ice Cider Understood in Motion Collaboration Hard Cider NV
Michigan Barn Rabbit Cacciatore with Calabrese Sausage, Nebrodini Mushrooms, Ricotta Gnocchi and Preserved Summer Tomatoes and Peppers
Angry Orchard Innovation Cider The Valley Flor Hard Cider 2015
Cider-Braised Michigan Pork Belly with 10-Year-Aged White Cheddar Grits and Apple Salad
Angry Orchard Innovation Cider Oval Nouveau Hard Cider NV
Pecan Pie with Pumpkin Caramel and Whipped Chai Crème Fraîche
Angry Orchard Innovation Cider The Wooden Sleeper Hard Cider NV
Pâté de Fruit
The James Beard Foundation is a nonprofit New York City-based foundation with a mission to celebrate, nurture and honor America's diverse culinary heritage through programs that educate and inspire. Programs run the gamut from elegant guest-chef dinners to scholarships for aspiring culinary students, educational conferences and industry awards. In the spirit of James Beard's legacy, the Foundation not only creates programs that help educate people about American cuisine but also supports and promotes the chefs and other industry professionals who are behind them.
Tickets are available online for this spectacular event. Save your place soon—it's sure to be a sellout!