Seeking out a unique cider cocktail to mix up this holiday season? Try the cider-infused Cran Master Sage, courtesy of Sonoma Cider. Complete with The Hatchet cider, cranberry syrup, sage leaves and a smidge of gin, this must-try holiday beverage will put you in a festive mood, and it's sure to get rave reviews from friends and family!
Cran Master Sage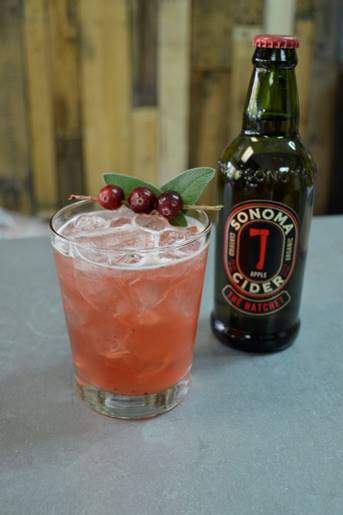 Ingredients
1.5 oz. St. George Botanivore Gin (or your choice of gin)
.75 oz. cranberry simple syrup
4 sage leaves
.5 oz. honey syrup
1/4 lemon
4 oz. The Hatchet (or your choice of craft cider)
Method
Muddle sage with all ingredients except cider. Shake with ice for 15 seconds and strain into glass. Top with 4 oz. cider and then fill glass with ice. Garnish with sage leaf and cranberries on a pick.
Featured homepage photo: Mary Bigham