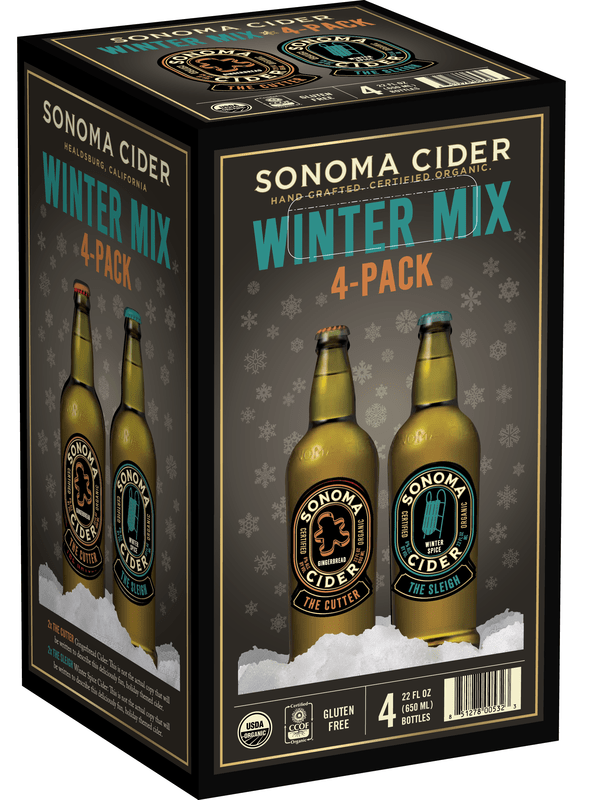 Just in time for the holiday season, Sonoma Cider has released two limited edition ciders—The Sleigh and The Cutter.
The holiday ciders are available in a four-pack of 22 ounce bottles, with two of each flavor included. The Sleigh is a seasonal spice-laden cider, featuring hints of allspice, cloves, cinnamon and nutmeg, while The Cutter exudes essences of ginger, molasses and baked apples for that holiday gingerbread taste. No matter which cider piques your interest, both are ideal for holiday sipping.
Pick up a four-pack of these limited-edition ciders, while they are still available, at a location near you where Sonoma Cider is sold.