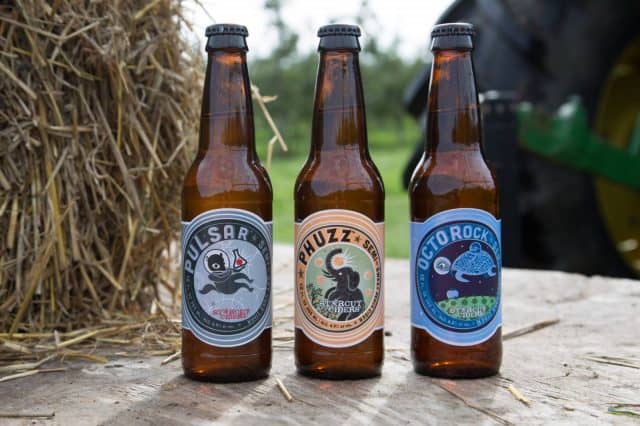 Starcut Ciders, the craft cider brand produced by Elk Rapids, Michigan's Short's Brewing Company, is celebrating its second year making cider. The company has grown to become the third largest cider maker in Michigan.
Starcut Ciders, distributed in Michigan, Pennsylvania, Ohio, Indiana, Illinois, Wisconsin and Colorado, sold approximately 2,700 barrels of hard cider last year. According to Short's CEO and creative engineer, Joe Short, "We are thrilled to have created a locally grown brand that's connecting with consumers in Michigan and throughout the Midwest. Between artwork by the legendary Don Pendleton and the well-balanced and unique ciders crafted by our team, we've found a winning combination."
In 2017 the company will continue to distribute flagship ciders Octorock (semi-sweet) and Pulsar (semi-dry) and three seasonal varieties—Immortal Jelly, Squishy and Phuzz. In addition to the ciders distributed by Starcut, the company will continue to bottle its Erraticus Series. Erraticus is a series of rare, small batch, wild ciders fermented with apples sourced from Northern Michigan orchards.