D.C.-area cider lovers and visitors are already blessed with great craft cider options (props to Anxo and the forthcoming Capitol Cider House) and they are about to welcome another: Supreme Core Cider is all set to open its tasting room in the Arboretum neighborhood this April.
Founders William Sullivan and Kyle Crosby spent over a year looking for the right building and negotiating their current lease. This space, which is right next to the residential entrance to the National Arboretum turned out to be just right. "The facility is a warehouse that's been mostly disused for decades," Sullivan says, "and we'll be in there with a local caterer and coffee roaster. We're excited about bringing life back to the space!"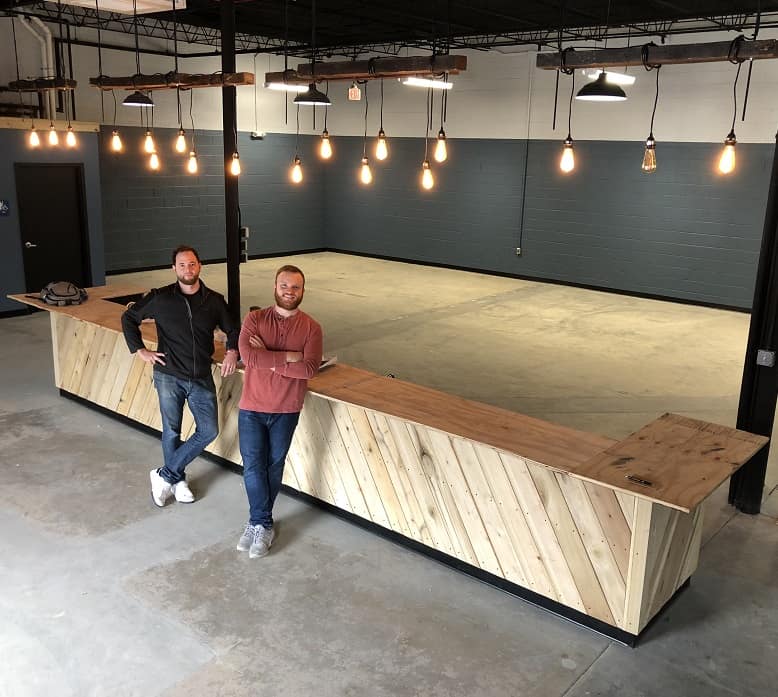 According to the duo, the space will feel a lot like a no-frills brewery: Guests will be able to see the fermenting tanks and experience tastings, and while there won't be food on-site, people can bring in packaged food. Cider-wise, they'll be expanding on what Supreme Core already offers (they make and package the cider at Charm City Meadworks in Baltimore). They'll continue to work with the three family farms in Virginia where they get fruit, and they'll be doing blends and custom crushes based on what's best from the harvest. Once open, more experimental ciders will be available at the taproom.
Regarding Supreme Core's style, Sullivan notes that, while traveling in Europe, he and Crosby both initially fell in love with cider, but they are not trying to imitate European styles. "The model I look up to are the guys in the Pacific Northwest," he says. "America leads the world in craft beer innovation, and up there you see cideries taking craft beer sensibilities and turning them into interesting, compelling ciders. We want to create a sustainable industry that's also approachable by the public."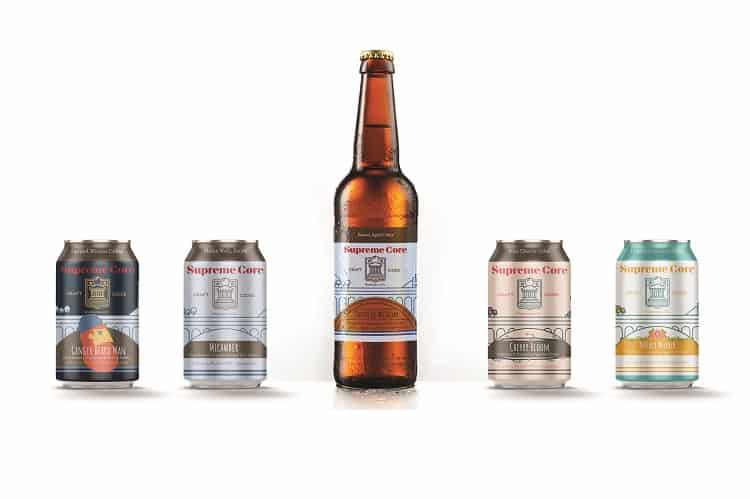 Sullivan and Crosby are both longtime at-home cider makers and enthusiasts who met last year studying cider production at Cornell University.
Crosby remembers, "I was thinking more like 5-10 year plan [to open a cidery], and then meeting Will accelerated that quite a bit. He got me really motivated … he had a really great vision for what it could be right away."
Previously, both worked as consultants, and even though running a cider biz represents a big professional change for them, Sullivan says, "A lot of stuff you learn in consulting helps you when it comes to planning, starting and opening a business."
Congrats to Supreme Core on this new development! Check out its Facebook and Instagram pages for more info on the exact opening date.
P.s. These two new flavors just came out in cans and they look phenomenal! Now, if only we had some warm weather to pair them with …
Supreme Core Cidery will be located at 2400 T St NE in Washington, D.C.