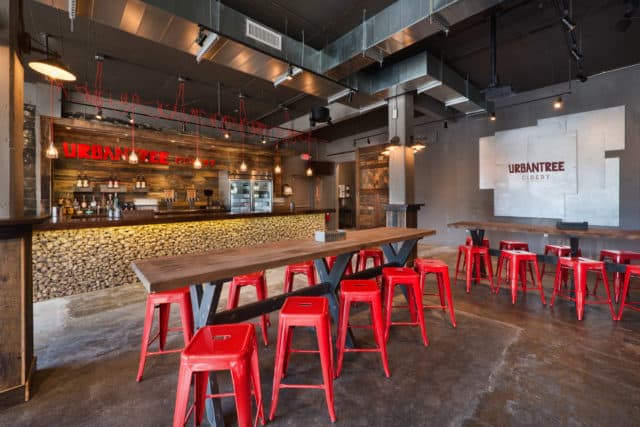 If you enjoy your cider complemented by a sunny dose of collaboration, Urban Tree Cidery is where you need to be. Atlanta, Georgia's first craft cidery, Urban Tree has demonstrated that it can play VERY nicely with local musicians, food trucks, chefs and the surrounding community—all to give thirsty and hungry visitors an experience to savor.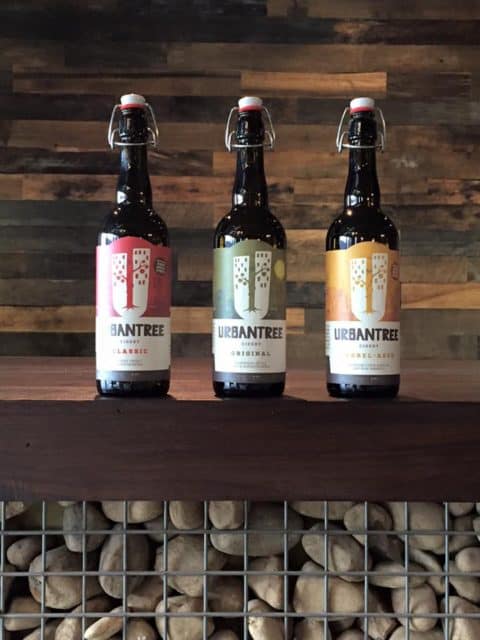 Located in the West Midtown section of Atlanta, Urban Tree has committed, along with other businesses in the area, to rejuvenating the place it calls home. Its industrial-chic design combined with an engaging events calendar and food and drink options make Urban Tree a real draw for cider enthusiasts. The production of the ciders, from pressing to bottling, is completed at the West Midtown facility.
The trio of ciders for which Urban Tree is known (the dry and crisp Original, the light and bright Classic and the sturdy and memorable Barrel-Aged) not only stand on their own but also show their versatility when used as ingredients in creative cocktails prepared at Urban Tree's tasting room. Seasonal ciders are also offered, and just prior to the publishing of this article, shipping throughout the state of Georgia became an option. Great news for Georgians who don't live in Atlanta!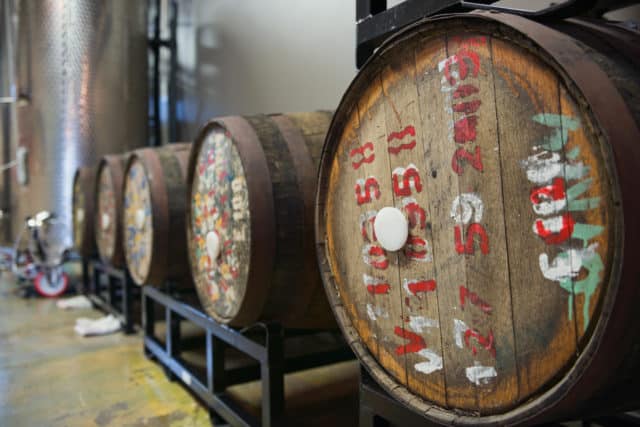 Urban Tree is the result of a happy family affair. Tim and Maria Resuta, both avid cider drinkers and certified Master Cider Makers, saw the steady rise in the popularity of cider in the United States. They looked to the North Georgia Mountains, which they recognized as a major apple-producing region, and sought to obtain an orchard from which they could harvest optimal fruit. Maria's sister, Jackie, who is also a certified Cider Maker, joined in the business to become Tim's assistant as well as the events coordinator for Urban Tree. The family's commitment to and understanding of their business is lovingly reflected in the products that they offer.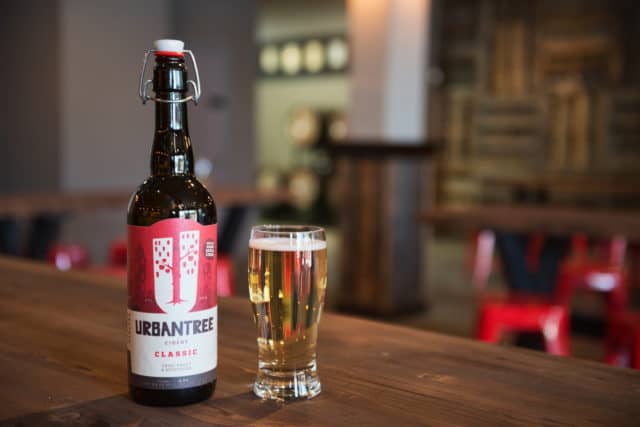 Always a bustling spot, Urban Tree offers Sunday brunches featuring the talents of local chefs, which resolutely promote the cidery's welcoming atmosphere and flexibility as a food and drink experience.
More into cleansing breaths and Warrior Pose than a boozy brunch? Urban Tree Yoga gives visitors the chance to become one with their mat, followed by a flights of Urban Tree ciders and a tour lead by Cider Master Jackie herself. Namaste, indeed.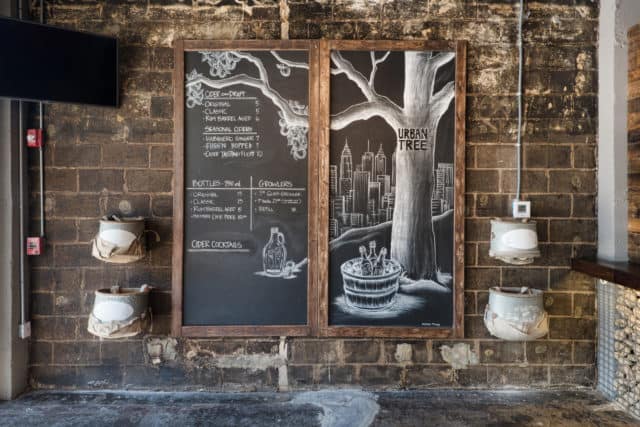 Urban Tree's aesthetic is relevant, its presence commanding, and its products expertly crafted. Those of us beyond the Georgia state lines will have to hope that their ciders come our way soon, but for now, get a growler filled for us, locals.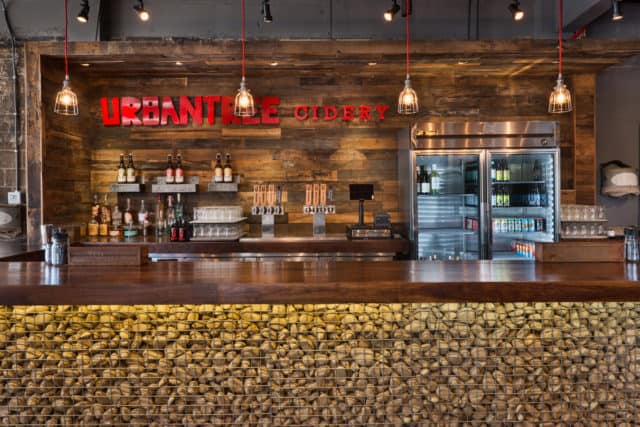 Urban Tree Cidery is located at 1465 Howell Mill Rd. NW in Atlanta, GA; phone: (404) 855-5546.