We're back for our eighth Friday Cider Culture Zoom happy hour! This week, we'll be hanging with Peter Gillitzer of Milk & Honey Ciders, a Minnesota-based producer of American cider made from heirloom and traditional cider apple cultivars. Milk & Honey's farmhouse cidery and orchard focus on interesting, dry, highly aromatic and tannic ciders made in the rolling hills of Stearns County with minimal intervention.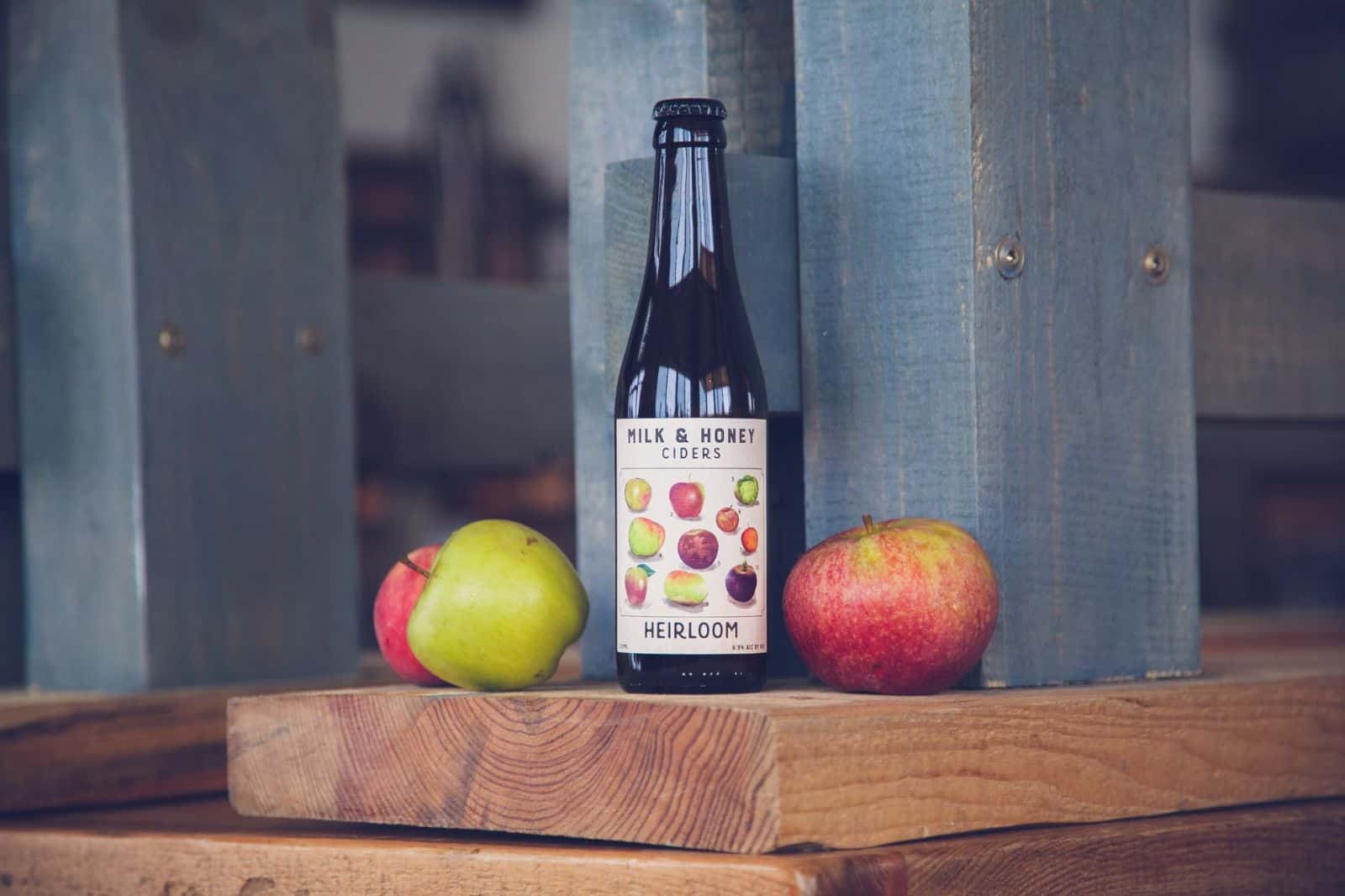 Milk & Honey is currently offering to-go cider from its cidery taproom in St. Joseph, Minnesota, and it is shipping cider across the country in both bottles and awesome lightweight 1.5-liter "bagnuums."
Peter is one of Milk & Honey's co-founders. He comes from the agricultural industry and has also received training in the cider and perry world. He attended classes taught by the renowned Peter Mitchell and is well versed in all cider- and perry-making practices. Get to know Peter and learn a bit more about this awesome cider brand!
Here's how it works:
We're hosting the happy hour through Zoom, a popular video conferencing website.
You don't need to sign up with Zoom to join us, but you DO need to download the app to your phone or computer. It's free and easy to do.
Grab a cider from the fridge to crack open starting at 5 p.m. ET! We'll have a fun group "cheers" and talk about what we're drinking.
The happy hour will go 'til about 5:45 ET, and you're welcome to drop in at any time.
Tell your friends! All are welcome!!
The meeting info is as follows:
Zoom Meeting URL: https://us02web.zoom.us/j/86125844334?pwd=cTNGelFEMnVuWXVwcWVEcHJzZkJpdz09
Meeting ID: 861 2584 4334
Password: 990355
Come cheers to the end of another week!