Calling all history and cider nerds! Join us online this Thursday, May 7, at 6 p.m. ET, for our sixth (!) installment of Cider School, this time hosted by cider historian Mark A. Turdo.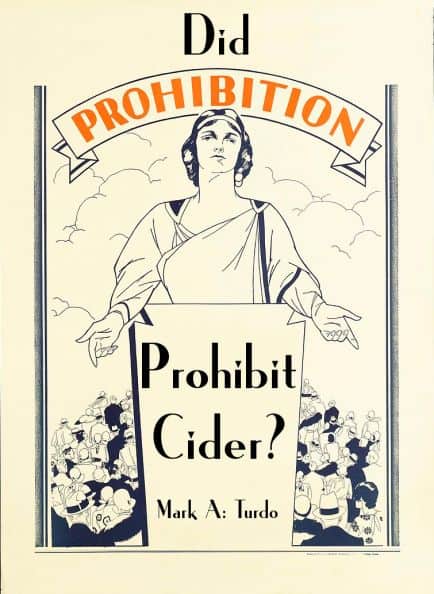 Prohibition is often blamed for abruptly ending American cider, yet it didn't change our taste for beer, wine, or spirits. Join our class to find out how Prohibition did and did not change our cider culture!
A bit about our teacher: Mark Turdo is a museum curator at the newly-opened Museum of the American Revolution in Philadelphia. But at night (and on weekends), Mark researches and writes about cider history and recreates historic ciders. He writes about his cider research and experiments at Pommel Cyder.
Join us for this engaging, informative class!
Cider School #6: Did Prohibition Prohibit Cider? with Mark Turdo (Thurs., April 7, at 6 p.m. ET)
Zoom Meeting URL: https://us02web.zoom.us/j/82646257116?pwd=VjJEeTI2UUt5MkxzYjhVWUtFaVo2UT09
Meeting ID: 826 4625 7116
Password: 463752
See you there!