Malaika Tyson is one half of the blogging duo Cider Soms, which was started as a way to introduce wine-lovers to the world of cider. Created along with her husband Sean, the "Soms" blog seeks to uncover and explain the complexities of ciders in a fun way.
For Women's History Month, I want to highlight some of the amazing women cidermakers and cidery owners I've met throughout the years. I was fortunate to have a conversation with Gretchen Esbensen of Shoal Draft Cider/Annapolis Fermenting, based in Annapolis, Maryland. Esbensen, who has been in business for just one year, makes fresh ciders in fun names like Booze Cruise and High Tide Haze. Here, we learn more about her start up story, and get some good advice for prospective new business owners.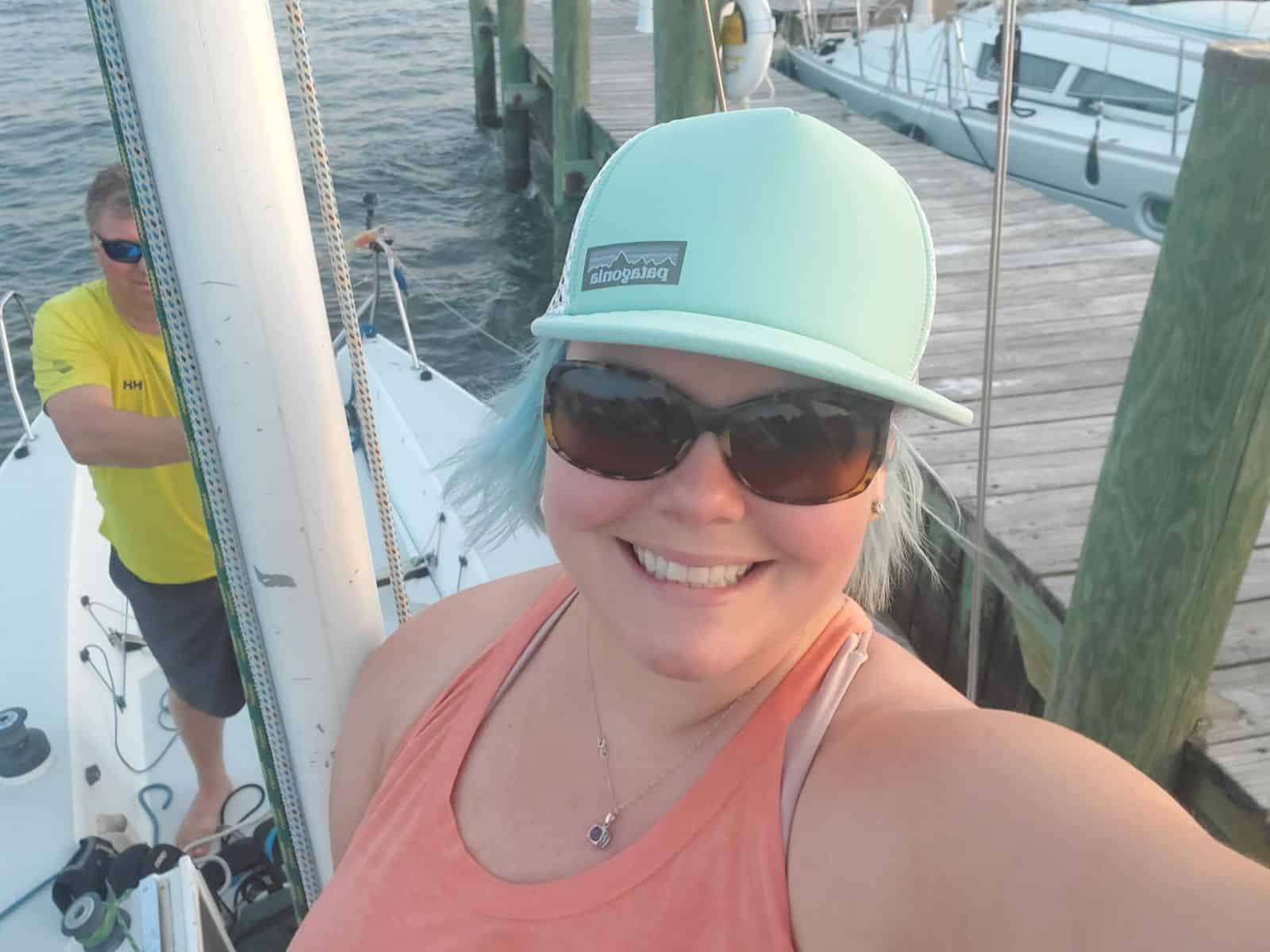 (The questions and answers have been edited for brevity and clarity.)
Malaika Tyson: How did you get your start?
Gretchen Esbensen: I made cider as a basement experiment, usually only making one or two batches in the winter. When the pandemic started, all of my travel for work ended, and since I was stuck in my house, I started making cider more frequently. I started getting pretty good at it and I liked my cider more than some I had. But, cidermaking was still a hobby.

I quit my job in the summer of 2020, and by that October I needed something new and needed space to figure it out. After hiking in New Hampshire for two weeks, I came back to a cider that I started before I left. That cider was more than just palatable, it was great!

I remembered how I'd made it and got super-serious about perfecting that recipe. By January 2021, I had  incorporated my business, and made my first sale in that July to a dive bar near my house.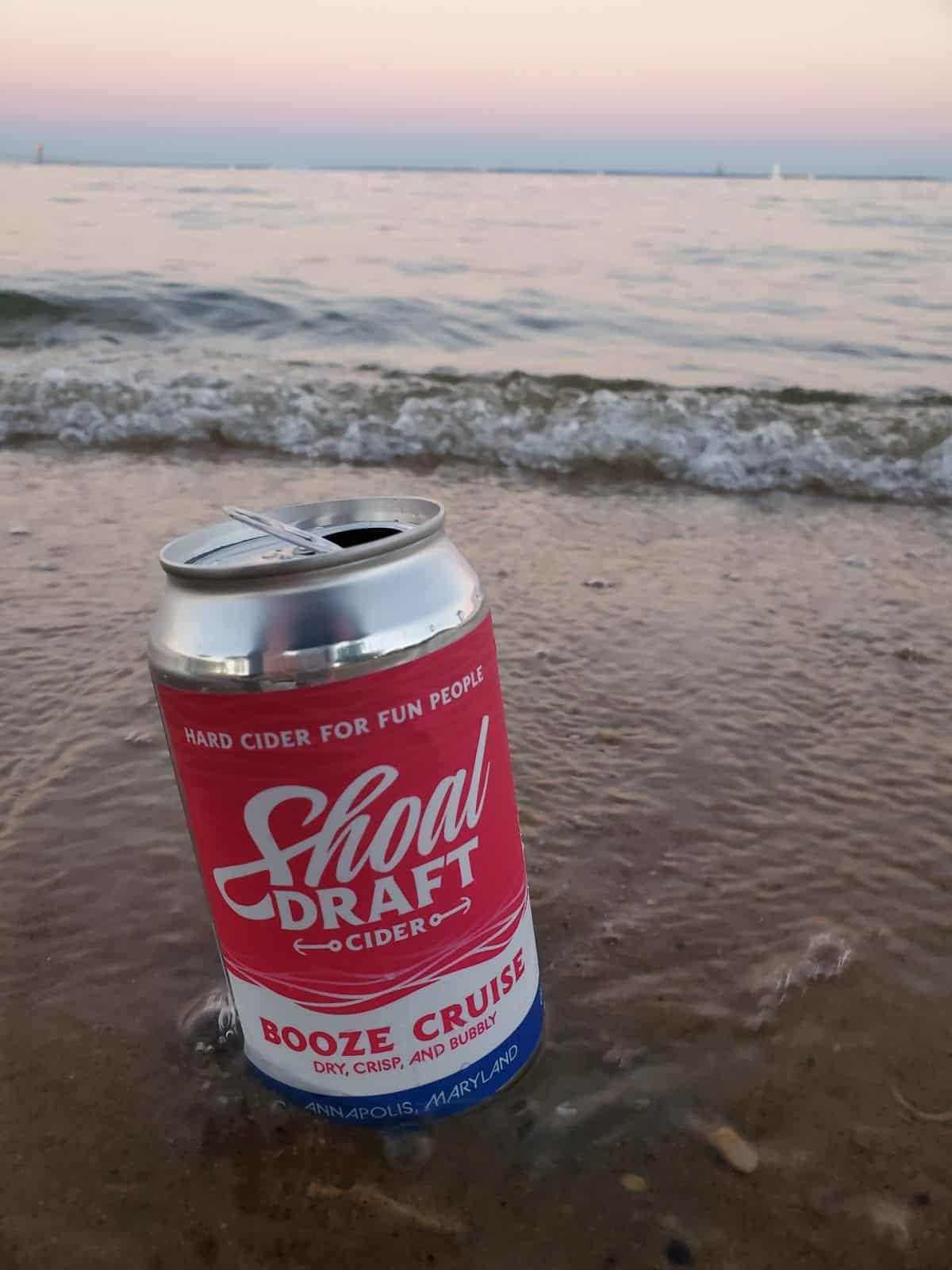 Where did you make your first sale?
When I was in the process of refining my recipe and making sure this was viable, I made a lot of cider and delivered growlers to my friend's houses. Some of my friends happen to also be general managers at bars, so on my first day of sales, I actually already had pre-orders from four different bars.
Do you think that if the pandemic had not happened that you would have even considered making cider full-time?
Nope. I would be in international consulting for science and engineering. And I wouldn't have blue hair. [Editor's note: Gretchen has very cool blue hair]
How were you able to establish your business so quickly?
Part of the reason I was able to get started so quickly was because I didn't need a physical location. I don't have $2 million rolling around to build a facility and build out a taproom.

A taproom also means the financial liability of having to buy all of the equipment and the building, as well as establishing the working parts, like employees, facilities and operations, accounting and grounds management. Unfortunately, when you look at the business side of cider and take the romance out, what you have is a biochemical engineering plant.

All of the fermenting and canning I do is contracted. So I don't have to worry about sourcing or buying apples or juice. I work on the recipe and send it to a lab for analysis and use that information to develop parameters of success. Those parameters are in the contract that I have with the fermenter. I'm not picking apples they use, but the resulting cider does need to adhere to those parameters. It ends up being about half dessert apples, and half cider apples.

I pay a flat fee for all these services. It's definitely a model that comes from the beer world.

Do you have a team yet?
I operate pretty leanly. Because all the production is done by the contract fermenter, I function as a wholesaler and distributor. I did just hire my first part-time salesperson, and hopefully she can make it into a full-time position. I'm also trying to find a good bookkeeper and accountant.

It's challenging to keep in compliance with both state and federal laws, but I'm lucky because in the eyes of the Federal government, I'm just a distributor.

What's been your biggest expense so far?
Marketing and branding. I can use Adobe Illustrator all day long, but I can't start from a blank slate. So I hired a graphic designer that specializes in craft beverage design. While I spent a lot, I would highly recommend people invest money there. It was important to me because I wanted to launch a professional-looking product on day one. 
Were there any challenges that surprised you?
Getting tap handles! I ended up having to make them myself because when I got the idea in my brain, I couldn't find somebody that could make them in less than eight months. I purchased thick acrylic, but the people who made the acrylic didn't have a drill press or a way to put in threads, so I used my drill to make the holes and I also put on the metal threads. It took about six months, and the process is documented on my Instagram page.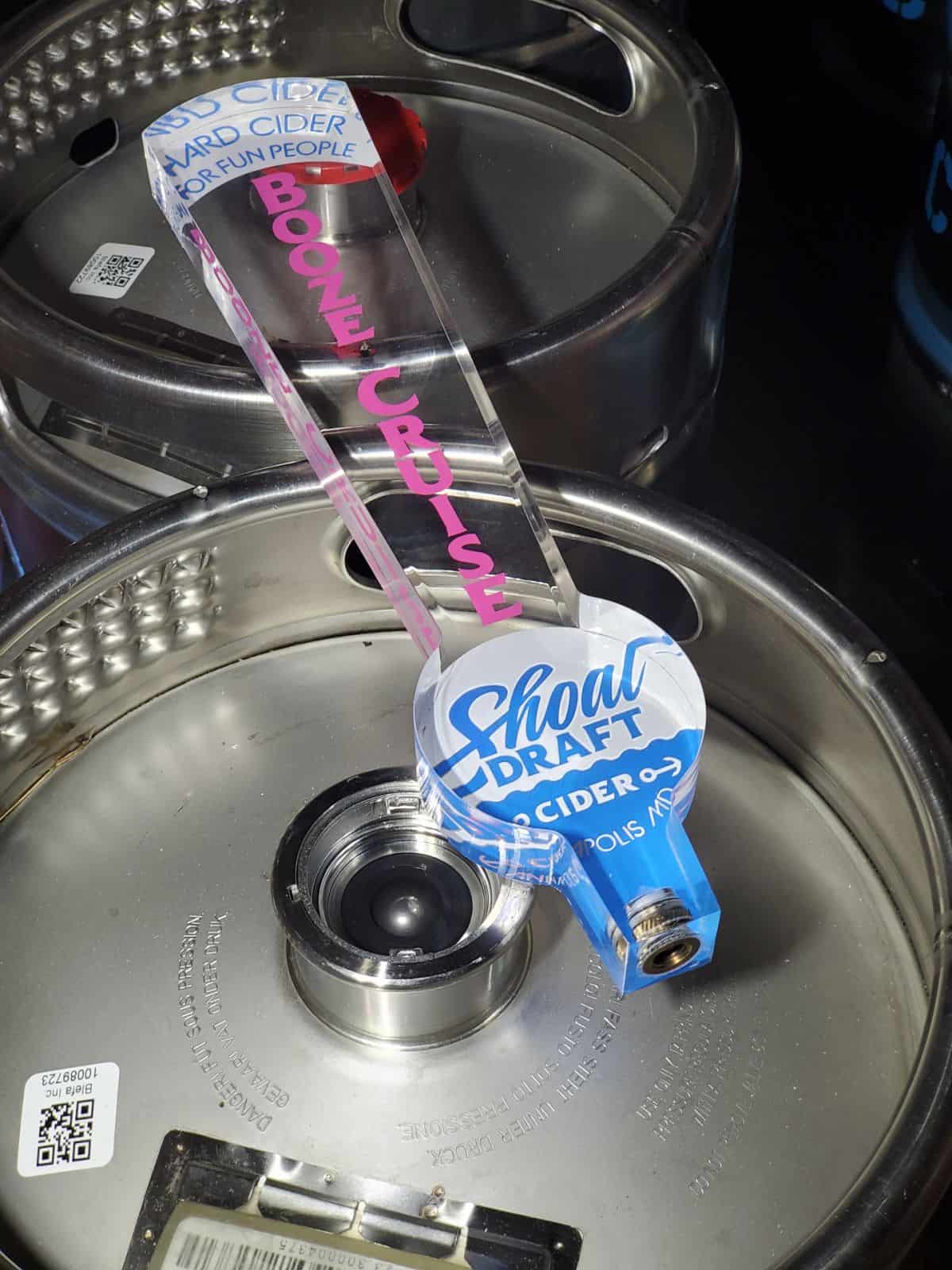 I was also quoted a really high price for the tap stickers, so I bought a Cricut [a custom sticker and label machine] for $200. And let me tell you that it has been endlessly helpful. It paid for itself on day one.
If you had a business strategy that you could implement to better the cider industry, what would it be?
Cider agents, like an artist's agent. Somebody that already knows all of the right people, like key distributors, and are willing to advocate for you. I think it would help all sides of the industry, both from the large distributor side and from the producer side. I do think it's probably a job for someone who previously worked for a large distributor. 
What pieces of advice do you have for someone getting started in the industry?
You can't do this stuff without going a hundred percent all-in. If I still had my full-time job and tried to start this, the way I'm doing, no one would believe my commitment.

It's going to cost three times more than you think.

You're never ready enough. So you might as well just do it now.
If you were stuck on a desert island and you could only bring three things, what would they be?
Sunscreen, my sailboat, and a knife.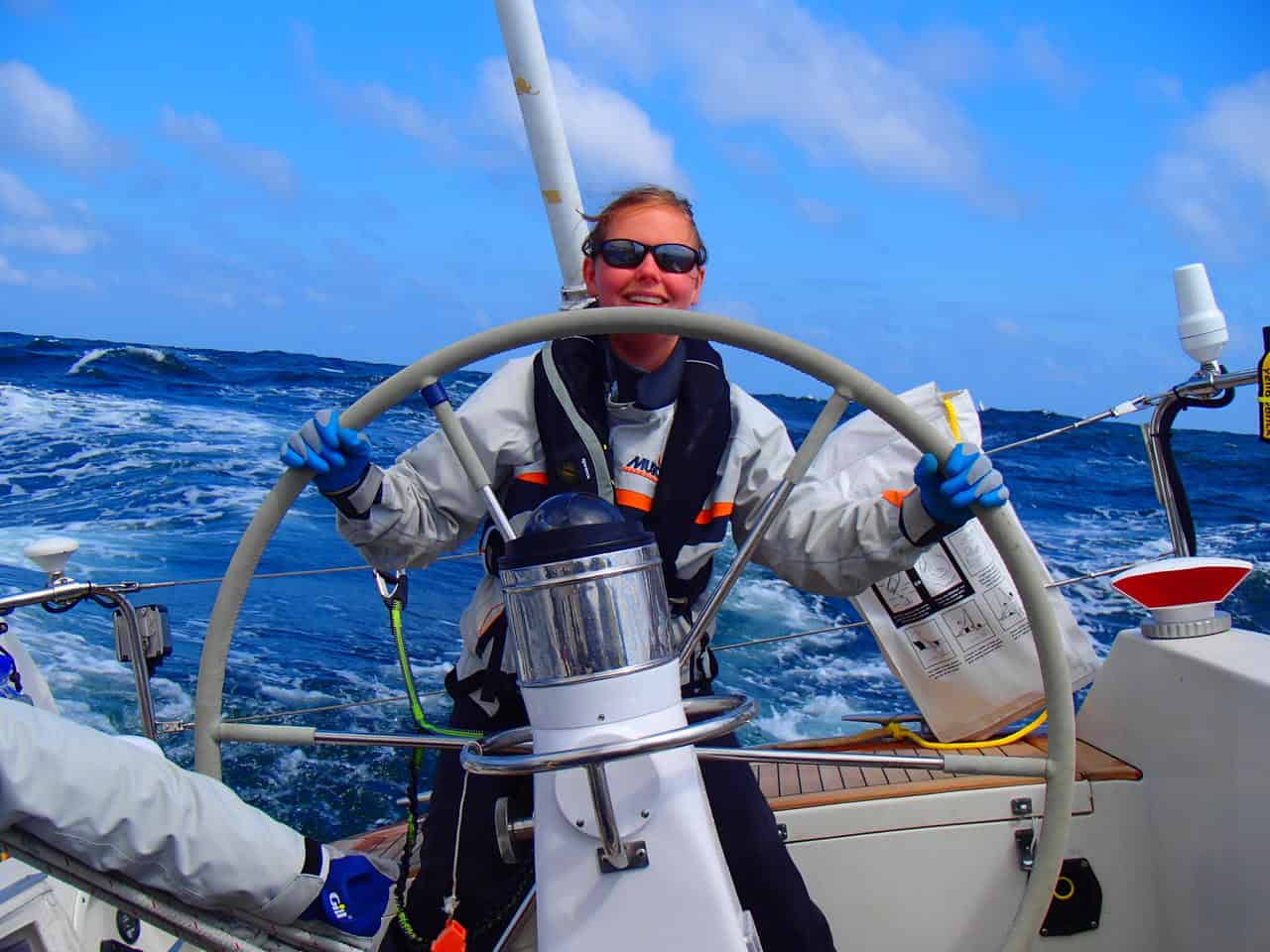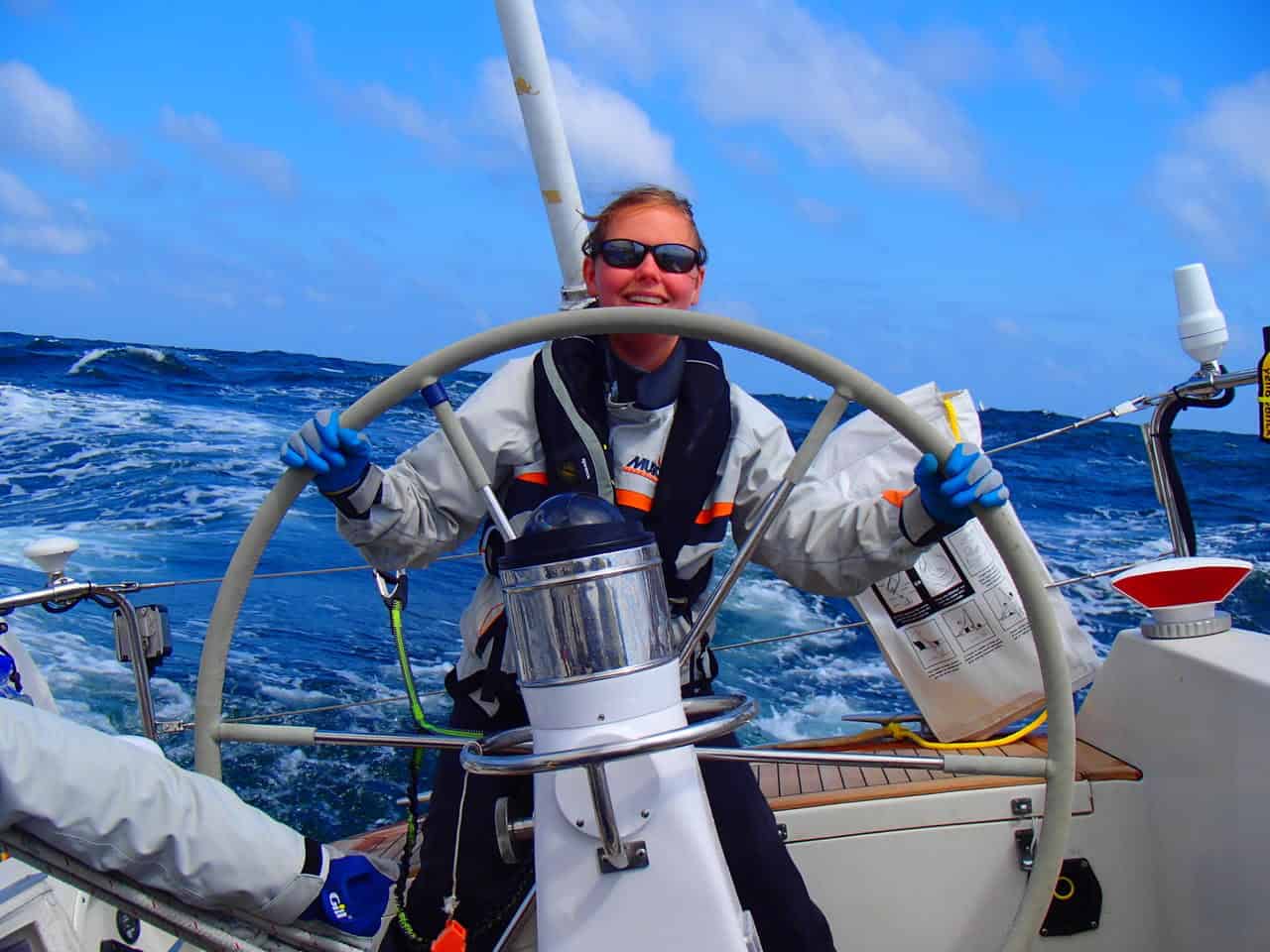 To learn more about Annapolis Fermenting/Shoal Draft Cider check out its website, Facebook and Instagram.